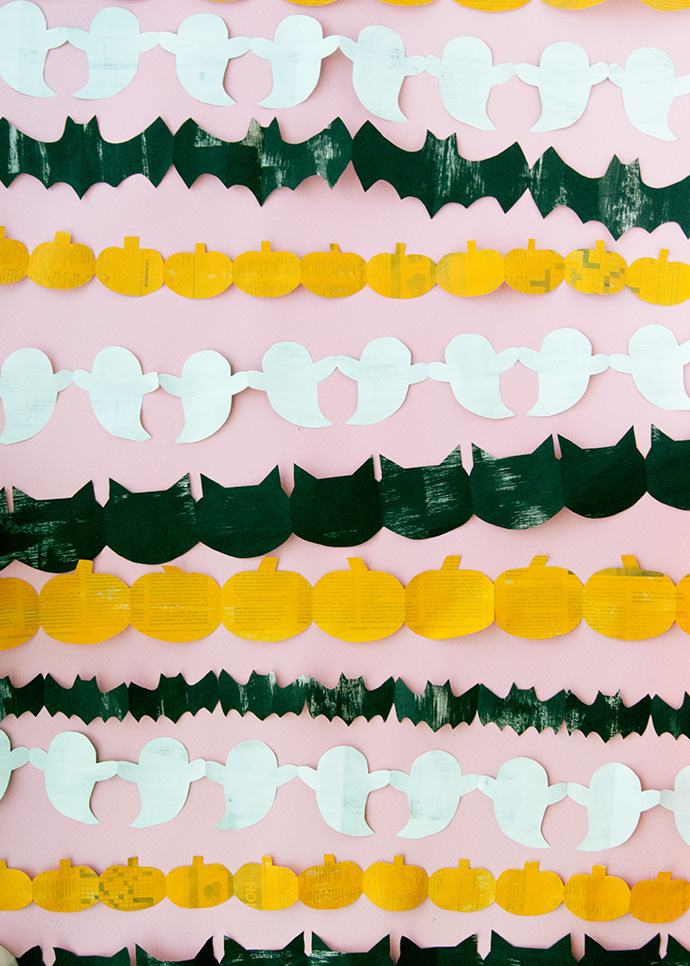 Have you ever made paper doll garlands before? They're a classic craft that's so easy to make but with a few simple tweaks, are given a whole new look! Today we've done that by using recycled newspaper as the base and instead of the traditional cut-out people shape, we're embracing the upcoming Halloween season.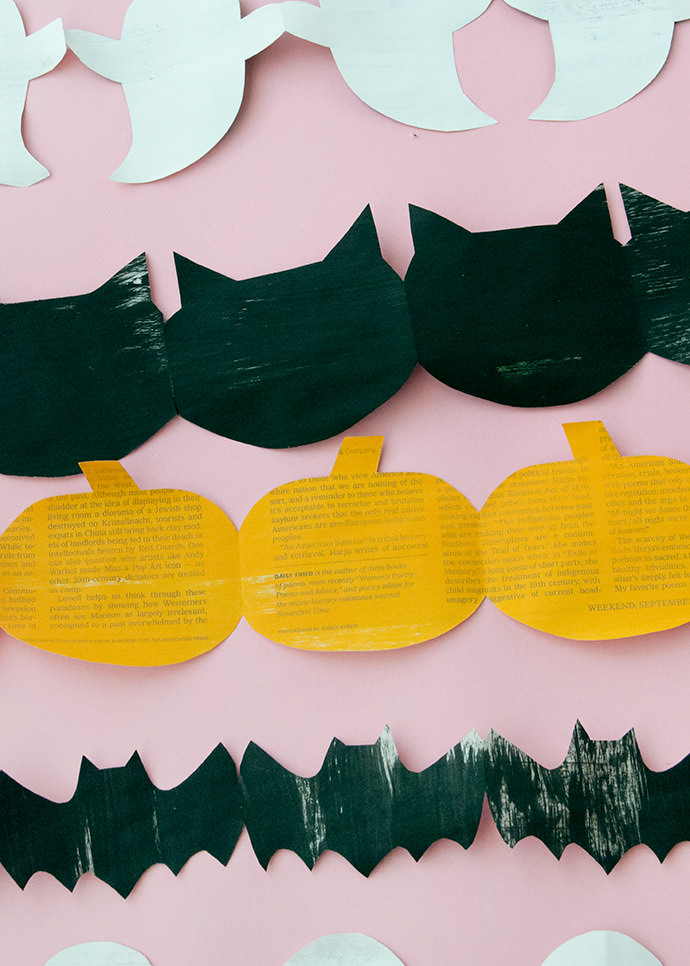 Newspaper is the perfect paper to use here because of how lightweight it is – when you fold it over on itself multiple times, it's still very easy to cut through. Not only that, but we're all for using recycled materials whenever possible and with a quick coat of paint this newspaper is all ready for Halloween. See all our tips and tricks below!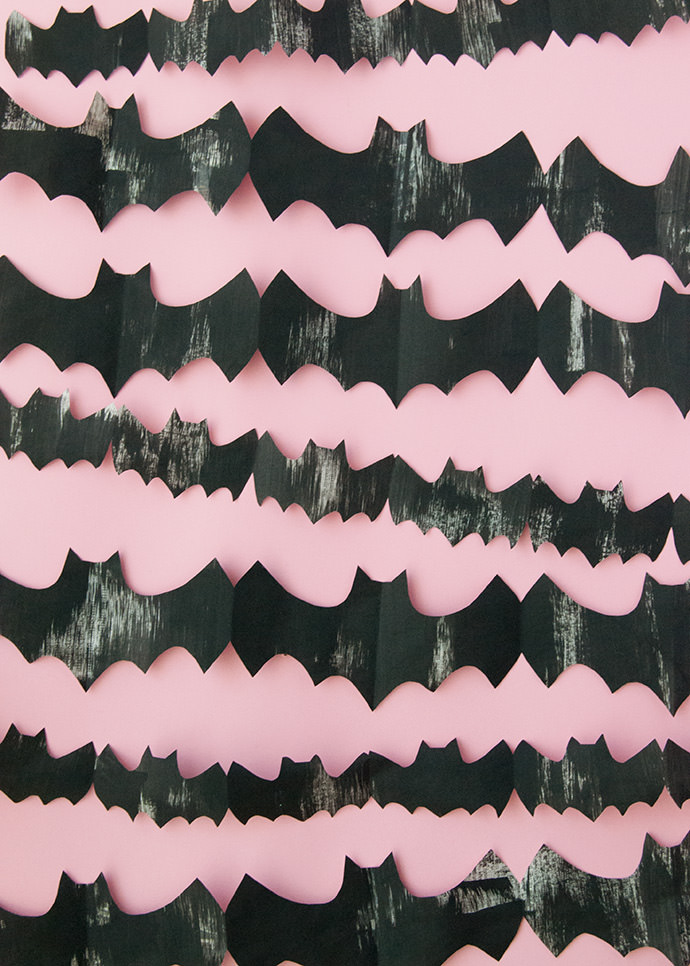 Newspaper or flyers
Paint (black, white, and orange)
Paintbrushes
Pencil or marker
Scissors
Scrap paper
Tape (optional)
Step 1
Lay out your recycled newspaper on your work surface. The larger the paper, the longer your garlands can be. With a wide paintbrush, roughly apply paint over the entire surface of the newspaper. The coverage doesn't need to be perfect – in fact, leaving a little bit of the text underneath visible adds a nice subtle texture to the garlands.
Once covered, set aside to dry and repeat. Do this with white, black, and orange paint, letting all dry completely.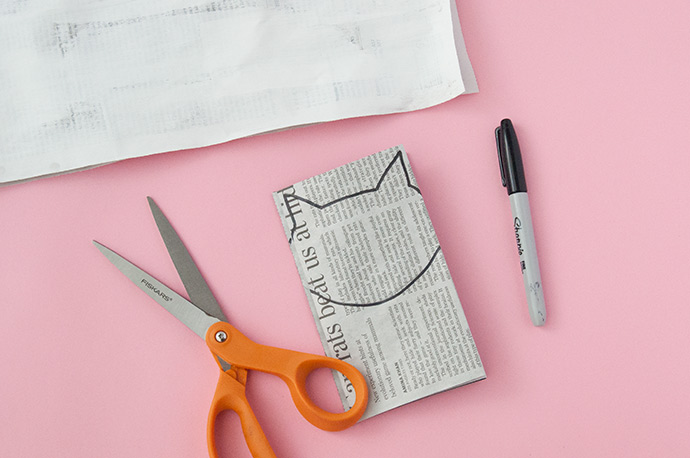 Step 2
Once the paint is dry, fold the newspaper in half, painted side in. Next, fold it into thirds so that you now have a long piece of folded newspaper that is about 3″ wide. With a marker or pencil, draw a Halloween-inspired shape (we did cats and bats on the black paper) onto the newspaper, making sure that the shape touches each of the folded sides. If there isn't contact with the sides, the paper chain won't be a chain at all, but rather just a bunch of shapes. Cut the cat out, unfold the garland, and voila!
Repeat this process, taping the ends of the chains together if you want an even longer garland. For the orange paper, we cut out small and large pumpkins, and for the white paper we cut out ghosts!
Tip: You can also sketch out your shapes on scrap paper first and then trace this as a template onto the folded newspaper.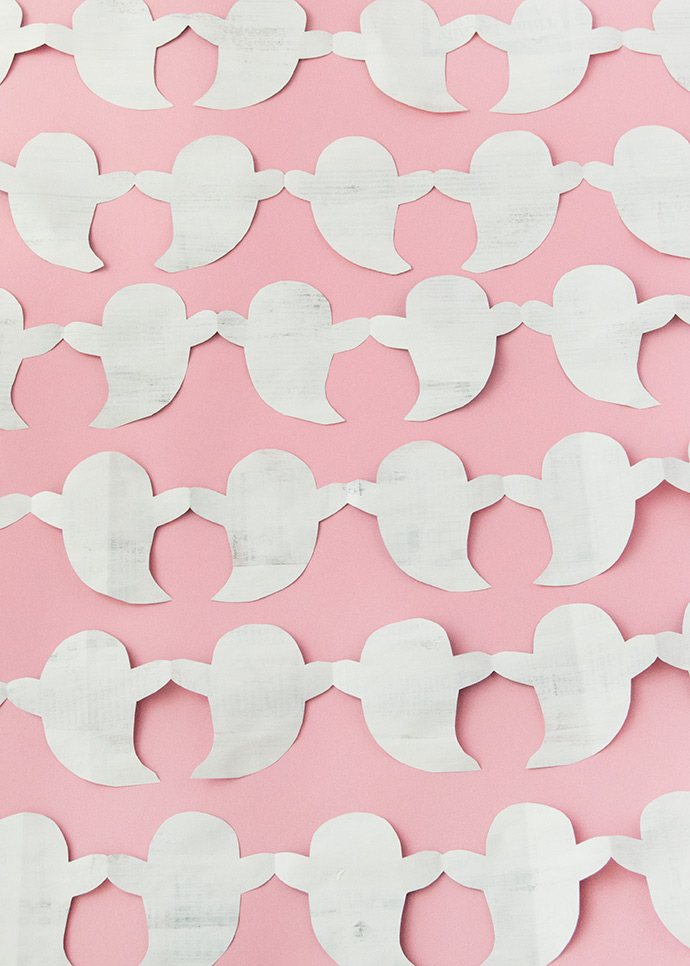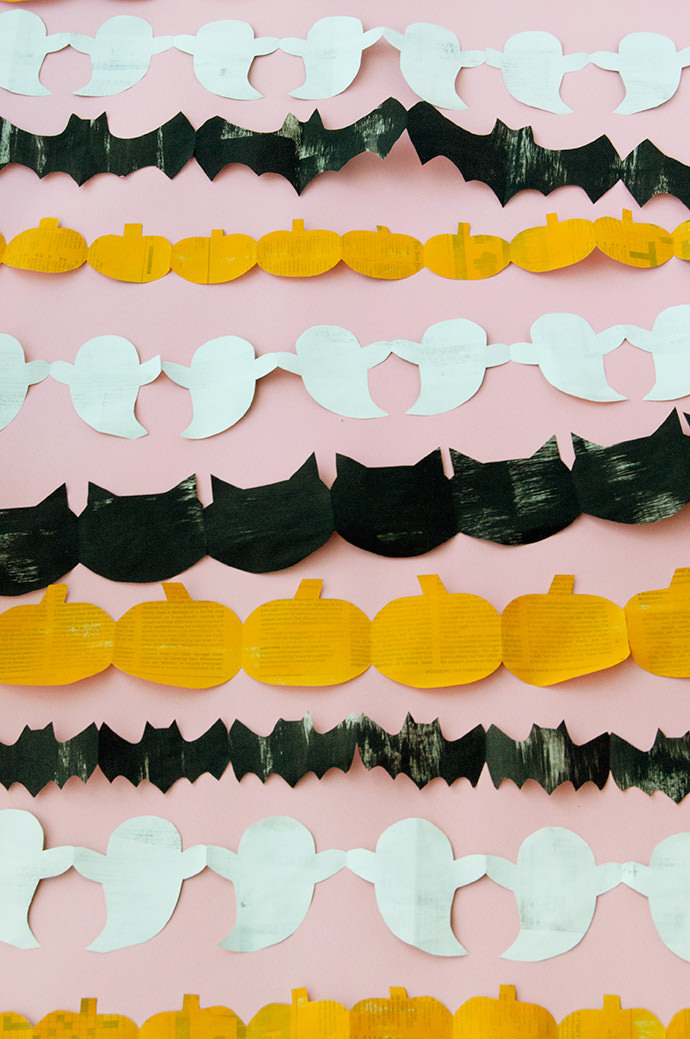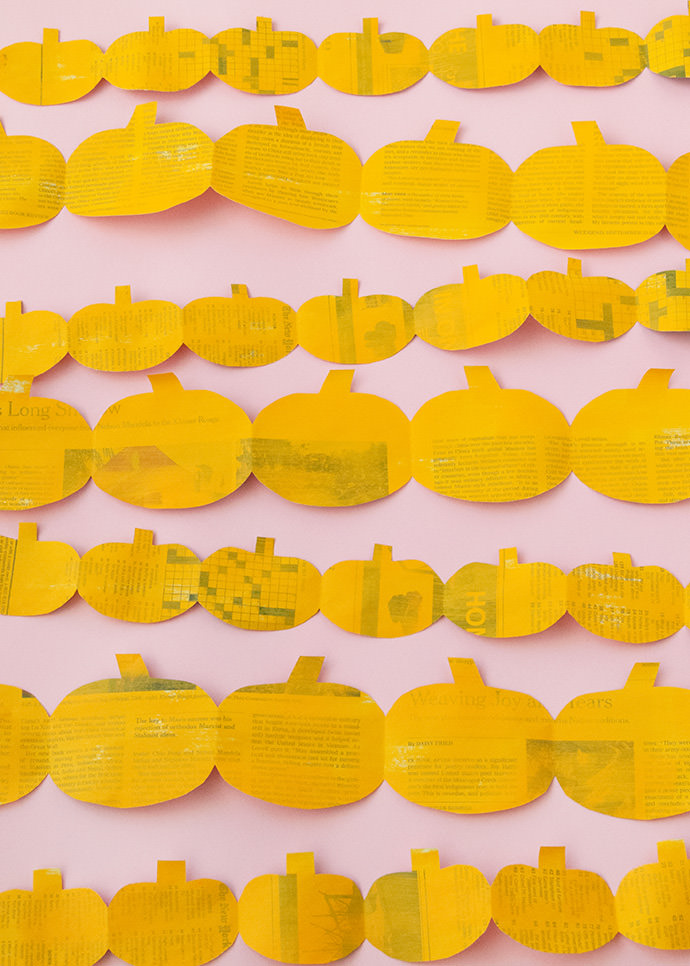 Happy Halloween crafting!