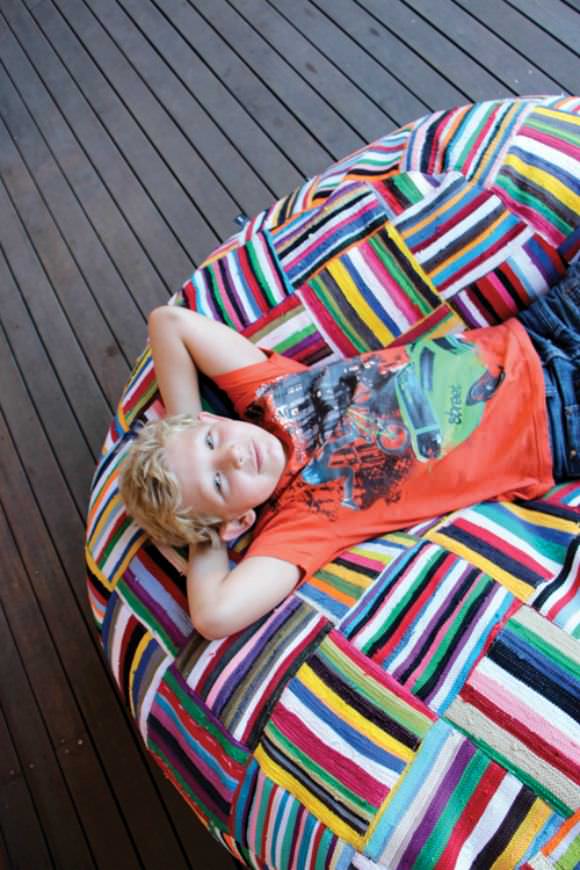 Afternoon naps are a house rule here. If our kids can't sleep, they sit and read or just relax. It might sound boring, but half an hour is all they need to recharge their batteries, cool down, and even spend some quality time together without mom and dad!
Not convinced? Well, I've found some fun products to make that catnap a little more enjoyable.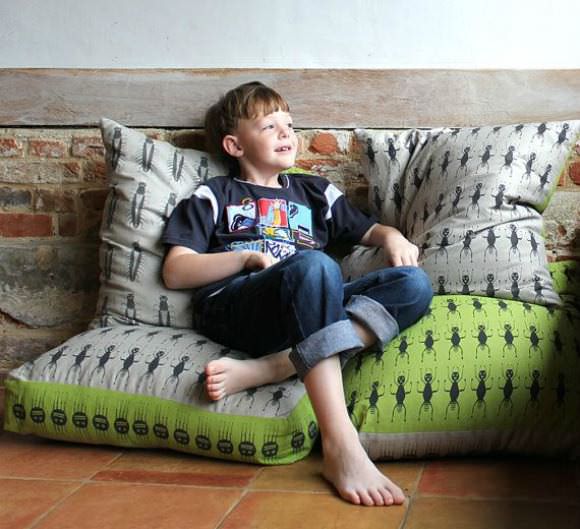 Insect Collection Bean Bag
Available for $120 from Zoe Est Kids on Etsy.
Fancy snuggling up with ants, spiders and big bugs? Well, I have a feeling that your young entomologists will love the punchy graphics on these modern bean bags. Screen printed by hand with solvent free, water based inks, the bean bags come in two color ways, and would look great in an older child/ young teen's room.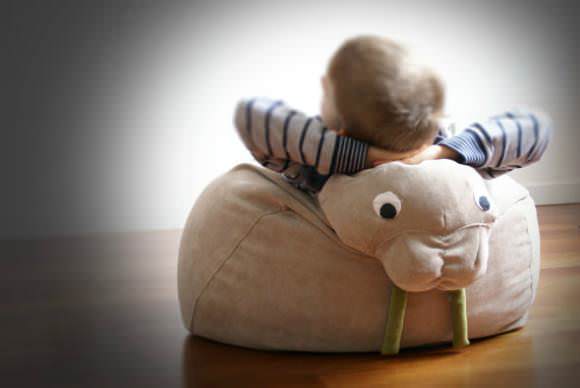 Walrus Bean Bag
Available for $221 from Il Saccatto on Etsy.
Walrus, kangaroo, hippo or elephant? I can't make up my mind, they're all so cute! If you haven't seen this Italian company's bean bag designs before you will be enchanted. Beautifully made by professional tailors in Milan, these comfy creatures will amuse big and little kids alike. For cuddling, playing and resting (I hope!).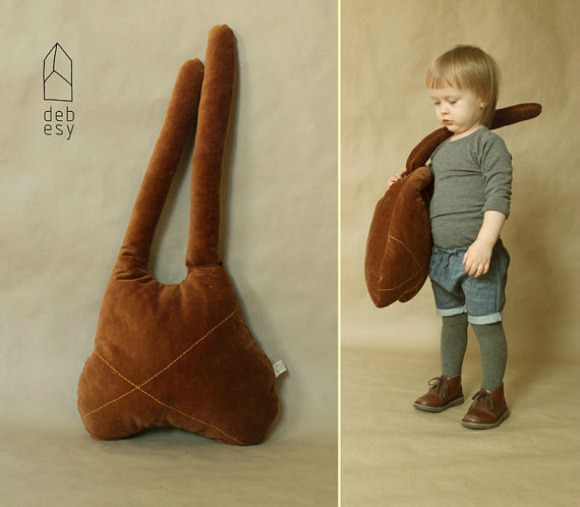 Big Rabbit Mummy Pillow
Available for $72 from Debesy on Etsy.
I love this etsy shop! Lithuanian designer Debesy sells a small selection of original tactile playthings that you just want to reach out and cuddle. This large bunny cushion is big enough for a little one to rest  on or snuggle up to, serving as a soft toy and decorative item.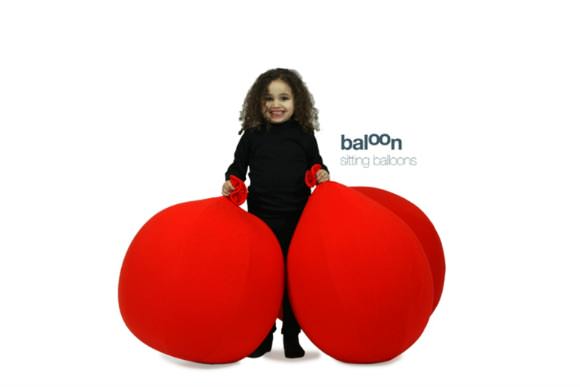 Sitting Balloons
Available from Florence Jaffrain.
Who doesn't love balloons? I fell in love with these huge red balloon bean bag seats in Paris earlier this year. French designer Florence Jaffrain has a fantastic imagination, with an equally impressive children's design portfolio (love her sitting spheres too!).  Send her an email to enquire about prices and availability.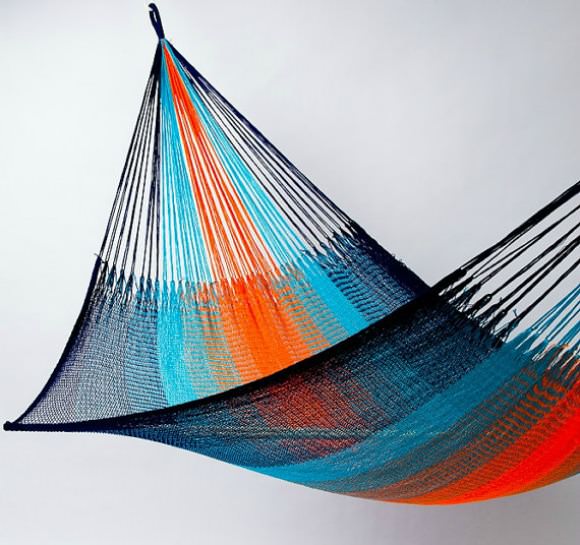 Family-Size Hammock
Available for $249 from Yellow Leaf Hammocks on Etsy.
What can be simpler and more enjoyable than a siesta in a hammock? We have several in the garden but none so grand as this. "Insanely cozy" and 100% handwoven, this massive, colorful hammock can hold from 1-3+people for "cozy storybook hour, an epic ticklefest or an evening of stargazing " – sounds good to me!
Pictured at top of post: Handwoven South African Bean Bag by Ashanti Design.