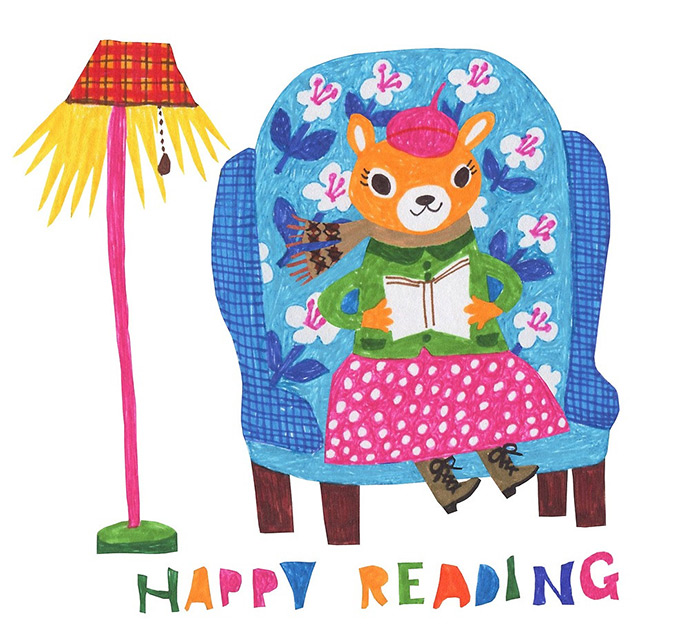 When we set our eyes on the beautiful illustrations by Hui Skipp, we immediately fell in love! We couldn't help but be instantly reminded of some of our favorite vintage Golden Books. We love the variety of colors, shapes, and textures that Hui uses in her pieces – every single one is so fun and playful in it's own way!
Hui was born and raised in Taiwan but now lives in northeast London with her husband and little black cat. She studied sculpture and fine art in Taipei and has since gone on to work in graphic design, greeting card design, and set design. Hui is very inspired by nature and wildlife and loves drawing animals most of all. She also loves to travel and lived in Paris for a while as well, which she says also influenced her illustration style.
Keep reading to see a few of our favorite illustrations from Hui's portfolio! We know you'll love them as much as we do.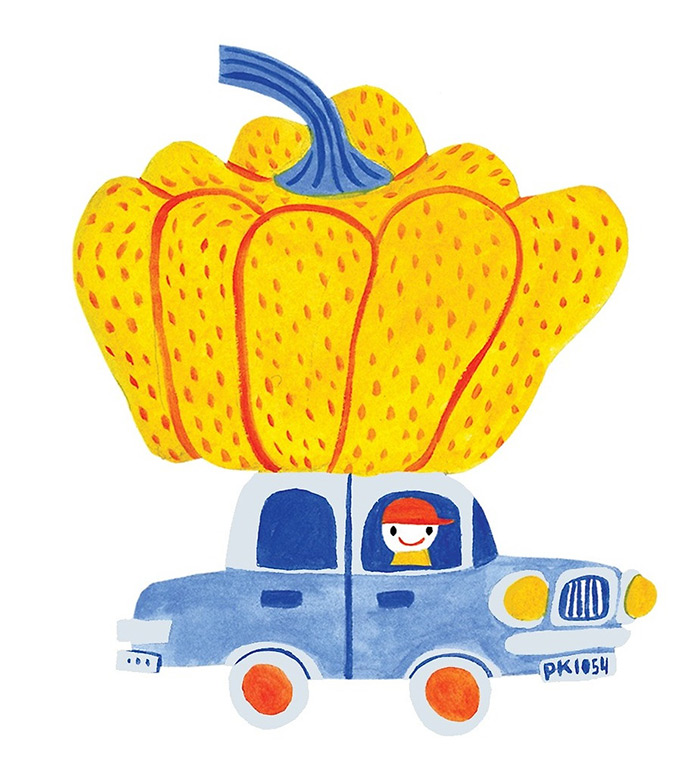 Pumpkin
Such a cute little fellow! That gigantic pumpkin is sure to make an amazing jack-o-lantern!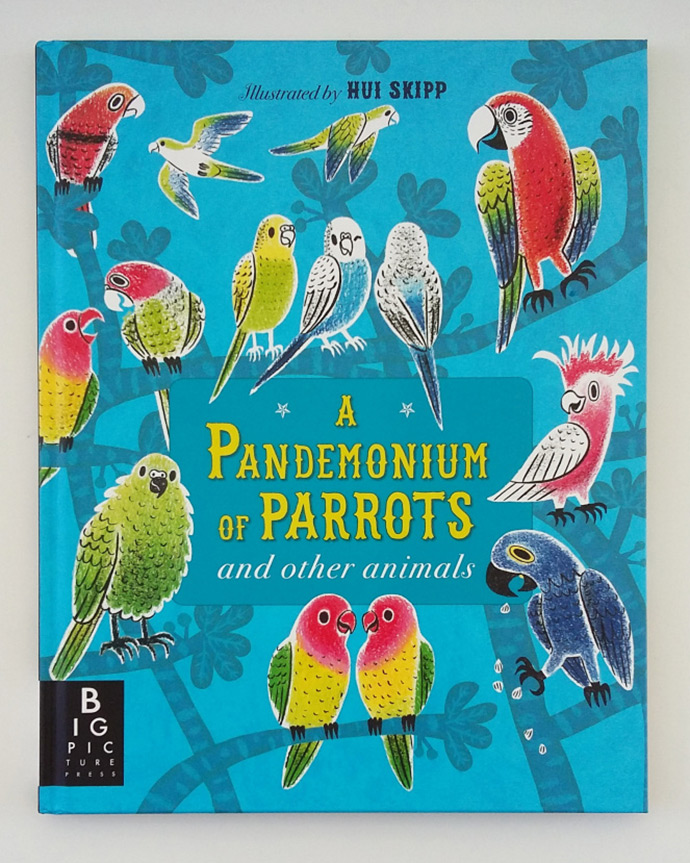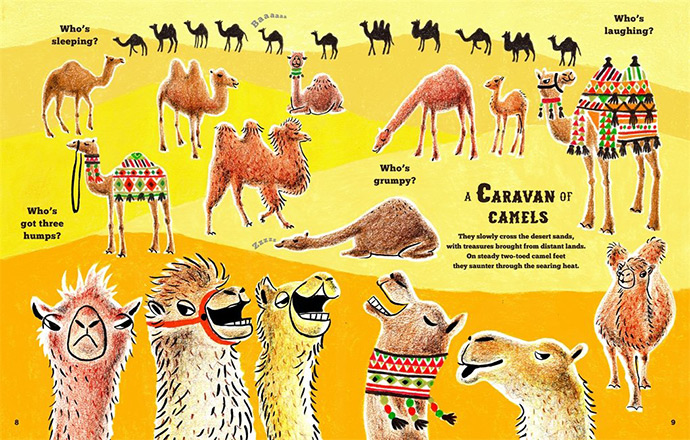 A Pandemonium of Parrots
Hui has illustrated several books, but this one has got to be our all-time favorite!!
Catstronaut
There is a handful of both cat illustrations and space-inspired illustrations in Hui's portfolio and this one is definitely the best of both worlds! (Or if you're a big Star Wars fan, this other piece might be right up your alley!)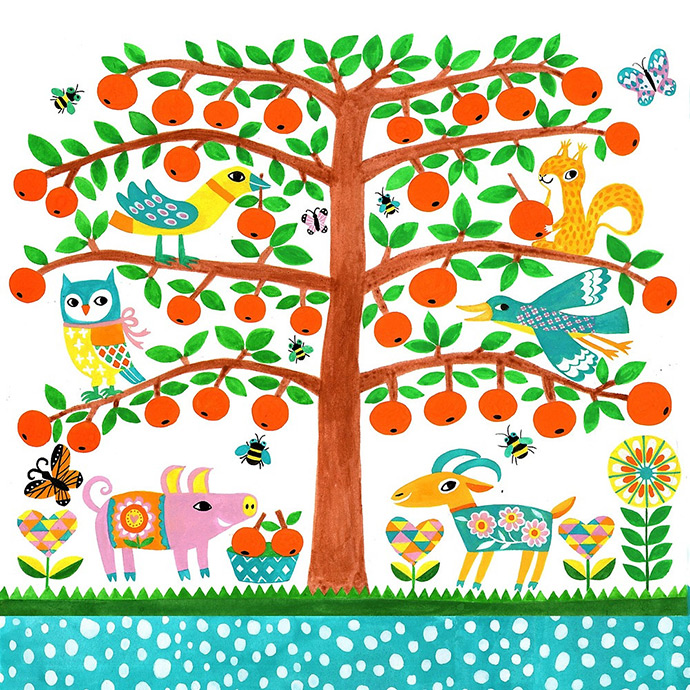 Fruit Tree
This illustration reminds us so much of Maria Primachenko's folk art. We love the modern spin and simple shapes that Hui uses here!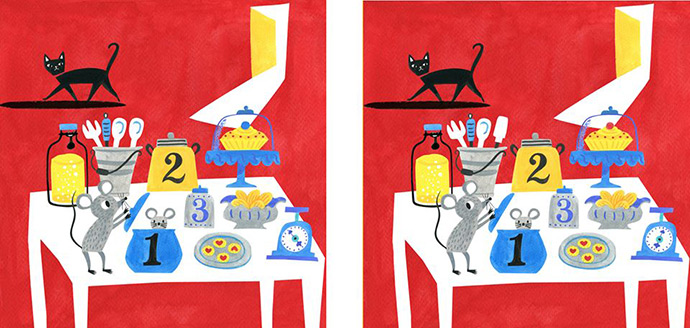 "I Taut I Taw a Puddy Tat"
Hui shared this fun spot the difference puzzle on her Facebook page. Can you find all five?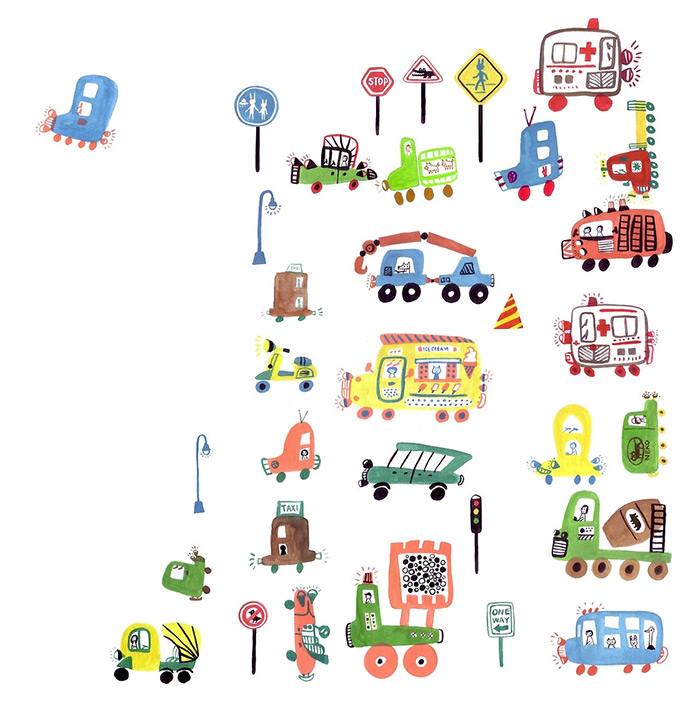 Cars
I spy with my little eye … a yellow ice cream truck! Wouldn't this print be perfect in a car-loving kid's bedroom?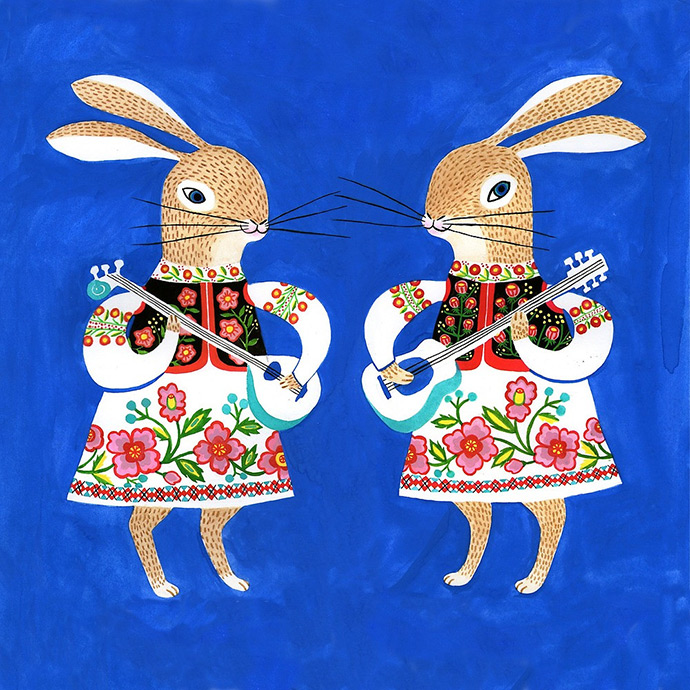 Folk Rabbits
And of course we have a soft spot for anything rabbit-related, so there was no way we could leave out these well-dressed bunnies!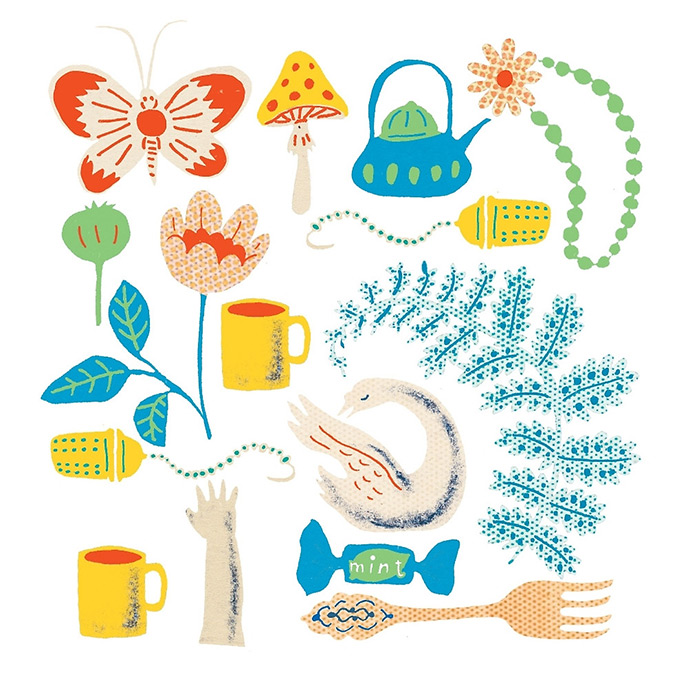 Swan
What a cute collection of objects – they look like the making of a nice afternoon tea in the garden, don't you think?
Pictured at the top of this article is Happy Reading.
Sources: bio, illustrations