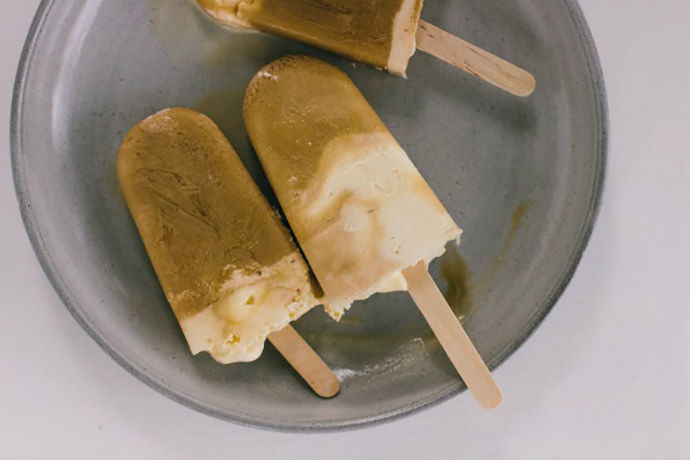 Minnesotans often get teased for always talking about the weather — and looking back at all my previous posts here on Handmade Charlotte, it's clear that snow, ice, and wind are all constant topics. But the reality of it is, we do have meteorological extremes up here and it's hard not to make it our focus. This week brought warm sun and melting snow, so I pulled out the popsicle molds a bit early. Rootbeer Floats in frozen form are a perfect way to welcome in the Spring!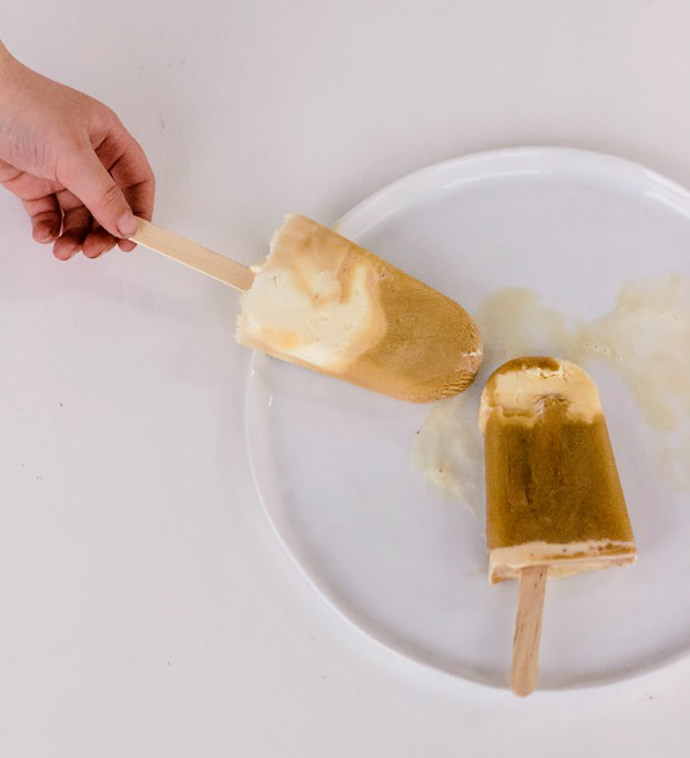 (Makes 6-8 popsicles)
1 cup of root beer
Vanilla ice cream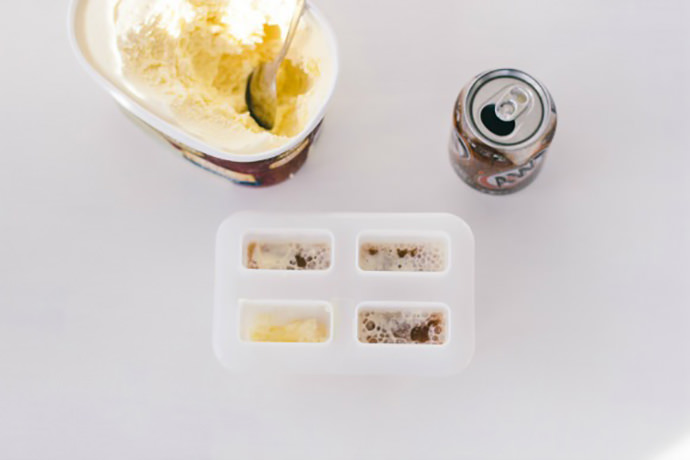 Step 1
Pour the root beer into a measuring cup and let it sit out for at least an house. You may leave them for up to 8 hours (this will help it not to be bubbly when you pour it into the popsicle molds). Pour an inch of rootbeer into the bottom of each mold.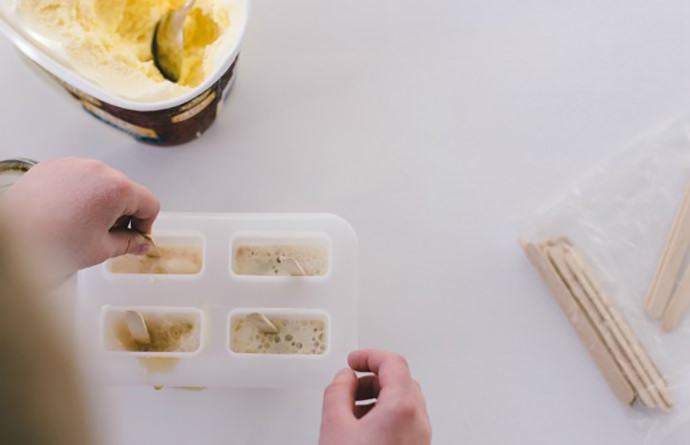 Step 2
Scoop a spoonful or two of ice cream into each mold and then top off with root beer, leaving about 1/2 inch at the top (the popsicles will expand a bit in the freezer). Insert popsicle sticks and freeze until solid.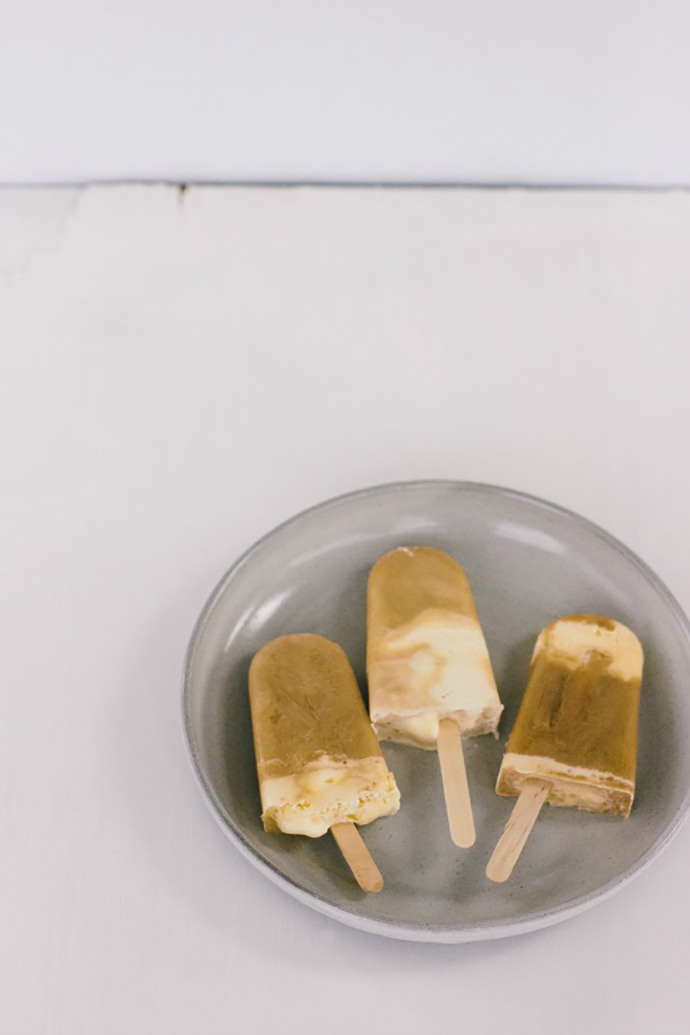 Enjoy this frozen treat as the rest of the world melts away :)