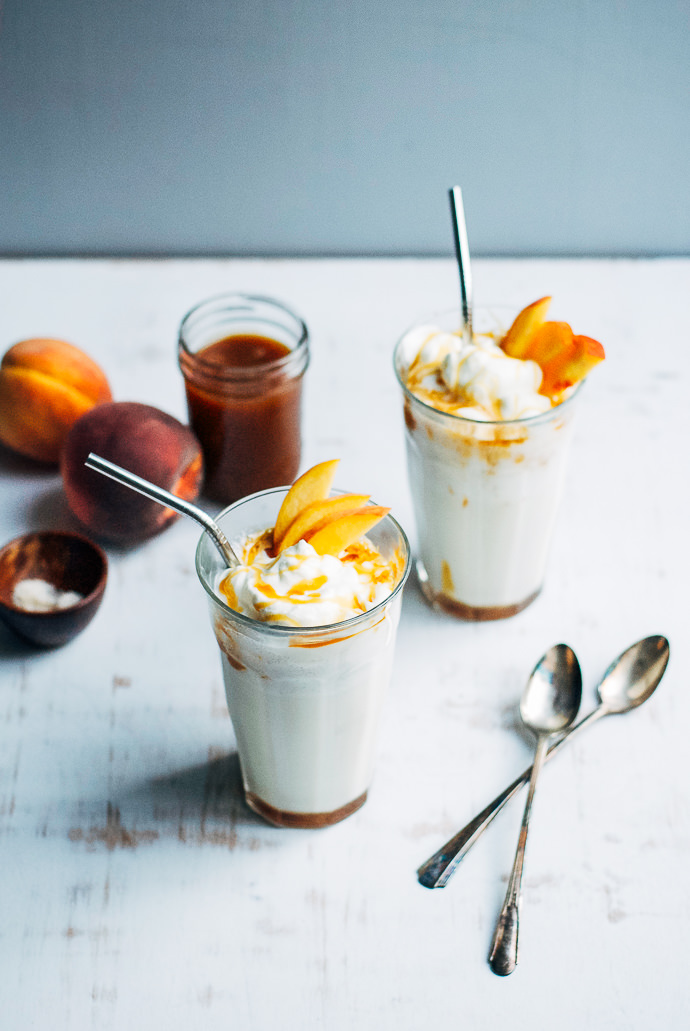 Milkshakes are a perfect drink to get creative with! After all, a stellar milkshake doesn't require any special skills or tools, just a blender, a little imagination, and a few minutes. One of my very favorite milkshake creations is this salted caramel milkshake.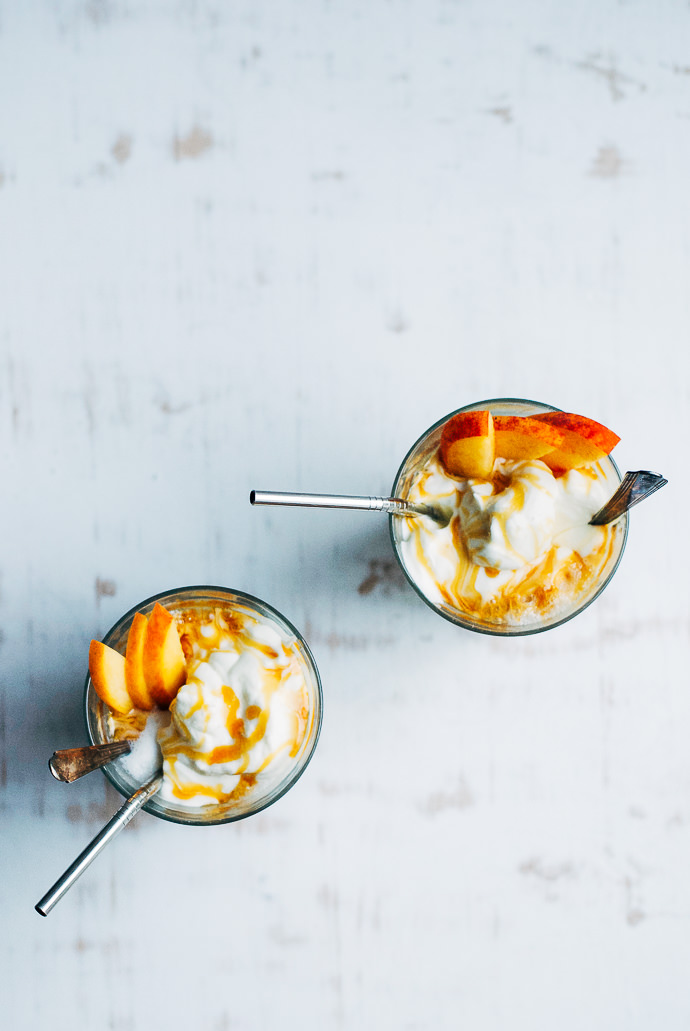 Of course, before you can make a salted caramel milkshake, you'll need to make some caramel. Homemade caramel can seem daunting – I know because I avoided the stuff for years – but after a few practice rounds, I got the hang of melting sugar and haven't looked back. As it turns out, smoky, rich homemade caramel is surprisingly easy to make. All you need is a sturdy saucepan, a watchful eye, and three ingredients. It's essential to start with plain old white granulated sugar. The molasses in alternate sugars like turbinado or evaporated cane sugar get in the way of the caramelization process. While cooking your caramel, keep a very close eye. The sugar will melt slowly at first, and then speed up towards the end. Stay attentive, stir often, and you'll be fine.
One final note: molten sugar is very, very hot and can cause severe burns. While making caramel, use all appropriate caution and keep little ones out of the kitchen while you cook.
Homemade Caramel
Makes about 1 cup of caramel.
1 cup white granulated sugar

6 tablespoons unsalted butter

1/2 cup heavy whipping cream
Step 1
Set out everything you'll need to make the recipe.
Step 2
Pour the sugar into a 2-quart heavy-bottomed saucepan, and set heat so it's a little hotter than medium. Stir often with a sturdy spoon and keep a close eye. Sugar will start to look crumbly as it melts, then slowly turn to a liquid.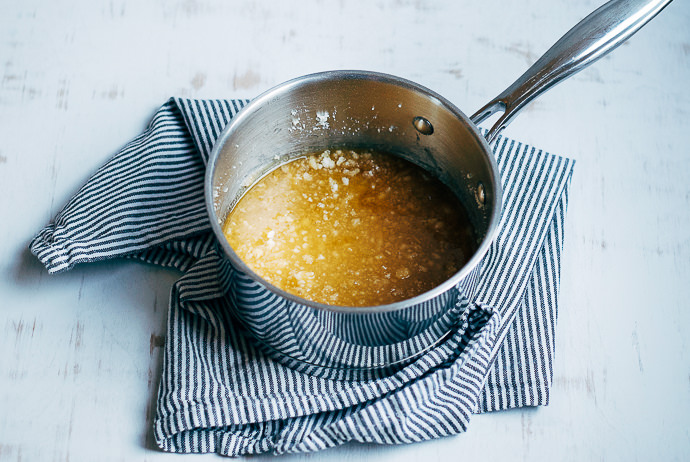 Step 3
Once the sugar has completely melted, cook for another 2 – 3 minutes, using care and stirring constantly. Color should be a rich amber hue. Note that the caramel can burn very quickly at this stage – if you're at all unsure, take it off the heat and carefully smell and taste caramel (when tasting, give caramel a moment to cool, as molten sugar is very hot).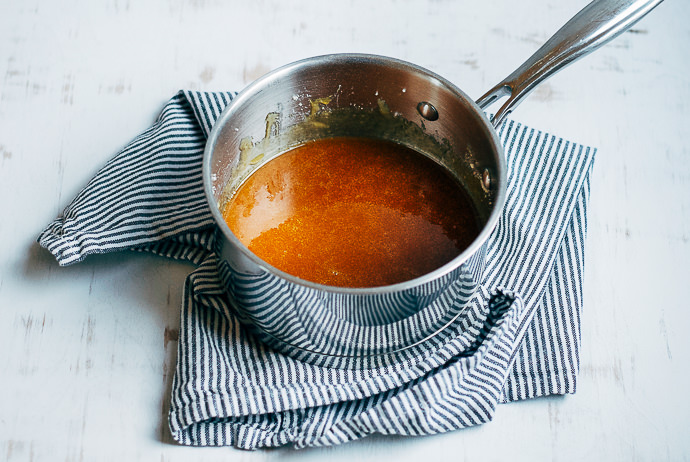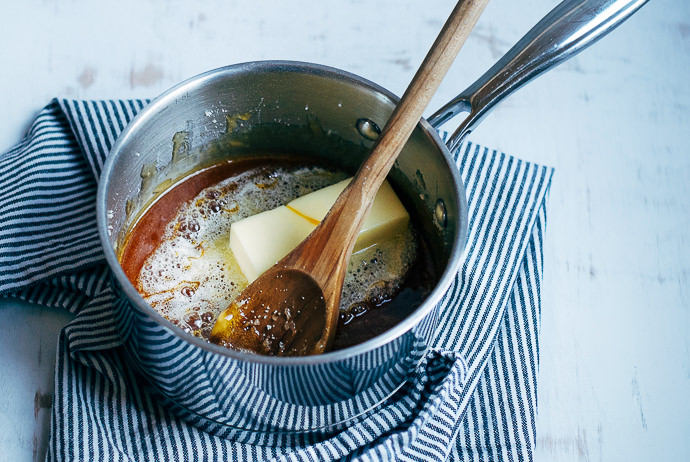 Step 4
Once caramel is a deep amber and very fragrant, turn off heat, and add the butter. Butter will pop and spit considerably, so be prepared to stand back. Stir butter into the caramel mixture. Once butter has melted, carefully pour in cream, and stir until smooth.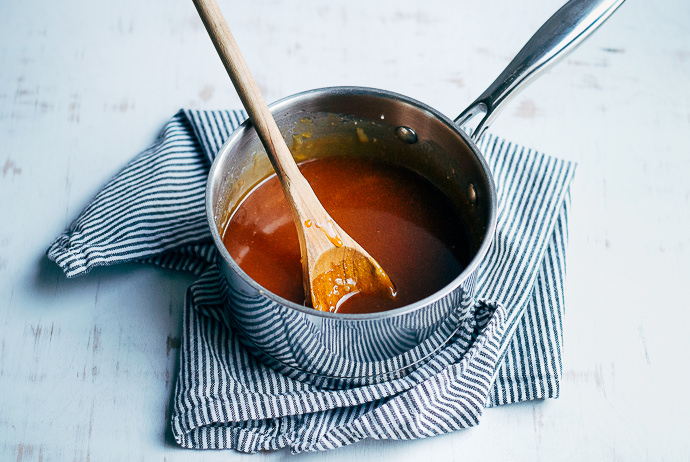 Step 5
Pour hot caramel into a jar, cool slightly, and screw on a tight-fitting lid. Caramel will keep well sealed in the fridge for up to 2 weeks.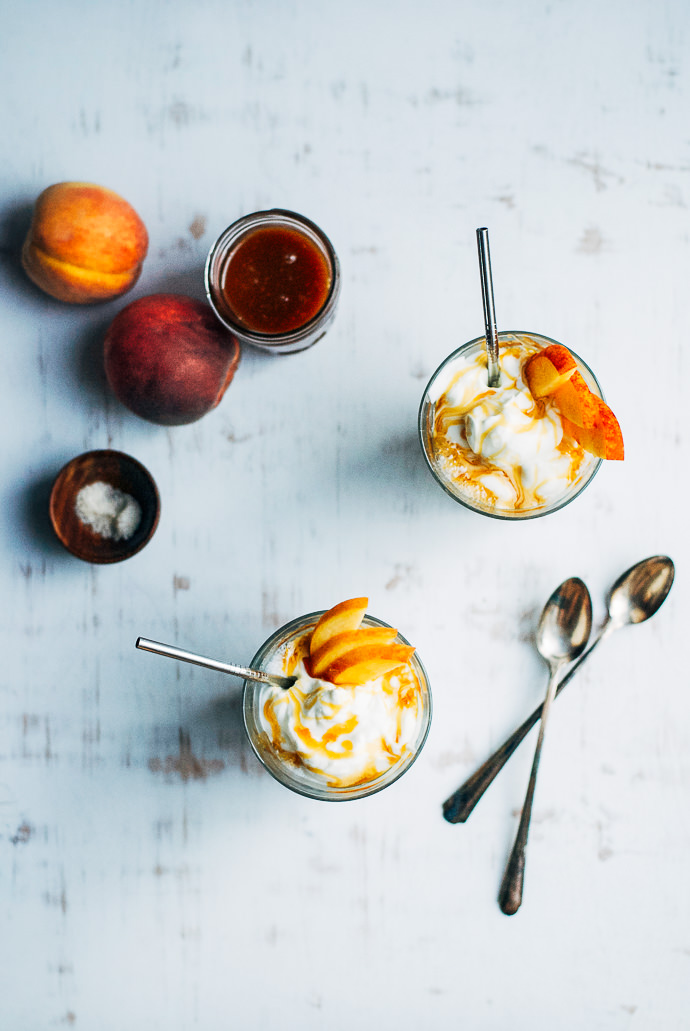 Salted Caramel Milkshakes
Makes two large milkshakes.
5 scoops vanilla ice cream

1 cup milk

6 tablespoons warm caramel

Sea salt

Whipped cream

6 peaches slices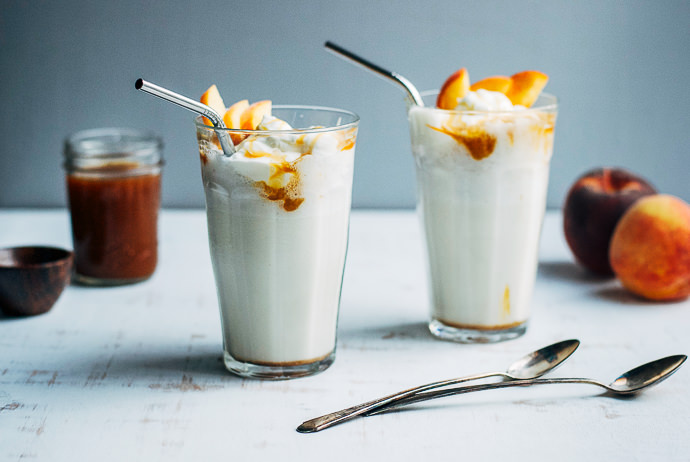 Step 1
Combine ice cream and milk in the pitcher of a blender, and blend until smooth and frothy.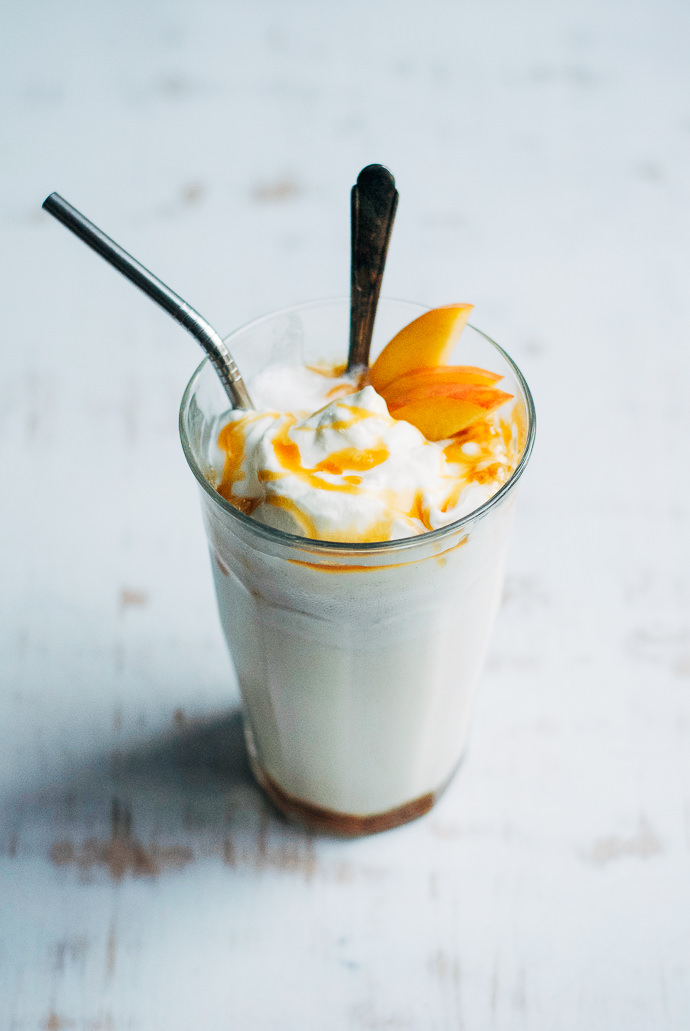 Step 2
Pour into glasses. Drizzle milkshakes with warm caramel and a pinch of sea salt. Top each with whipped cream and sliced peaches, and finish with one more drizzle of caramel and a few flecks of sea salt.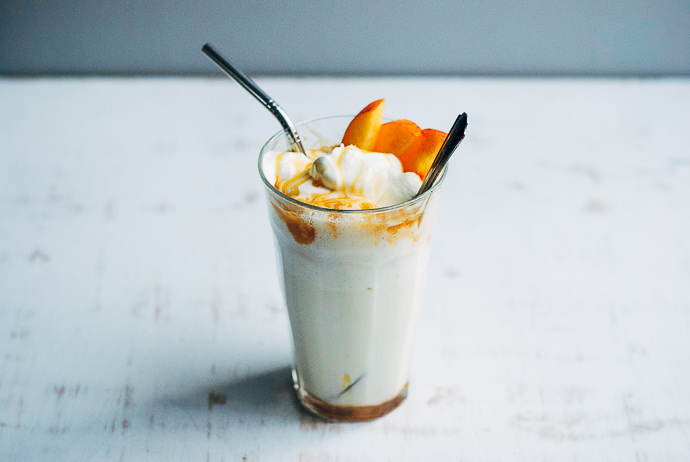 Step 3
Serve right away with a long spoon and a straw. Enjoy!