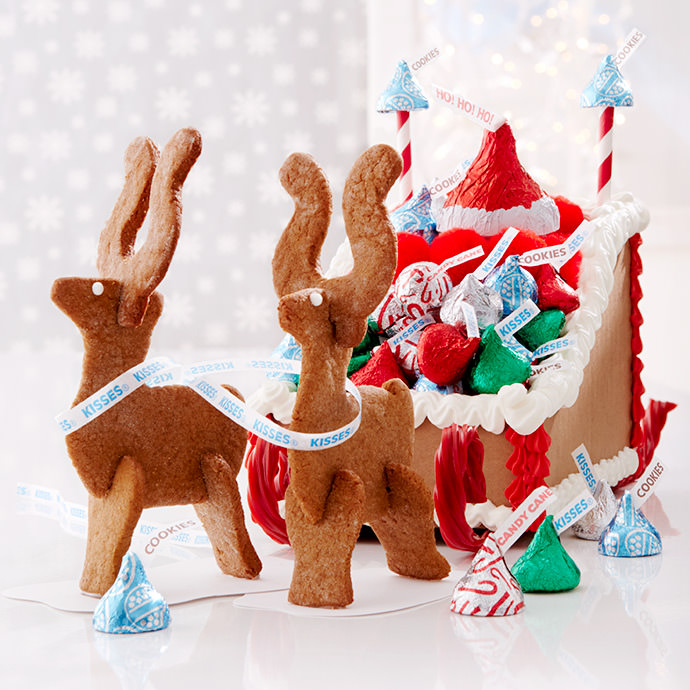 Almost every year we make our way up to the Grove Park Inn in Asheville, North Carolina to check out the National Gingerbread Competition. The event is as magical as you imagine. From peppermint windowpanes with sugary icicles to bubble gum gardens, these candy-covered creations are the stuff of storybooks. Inspired by everything I've seen, I set out to make something awesome out of gingerbread.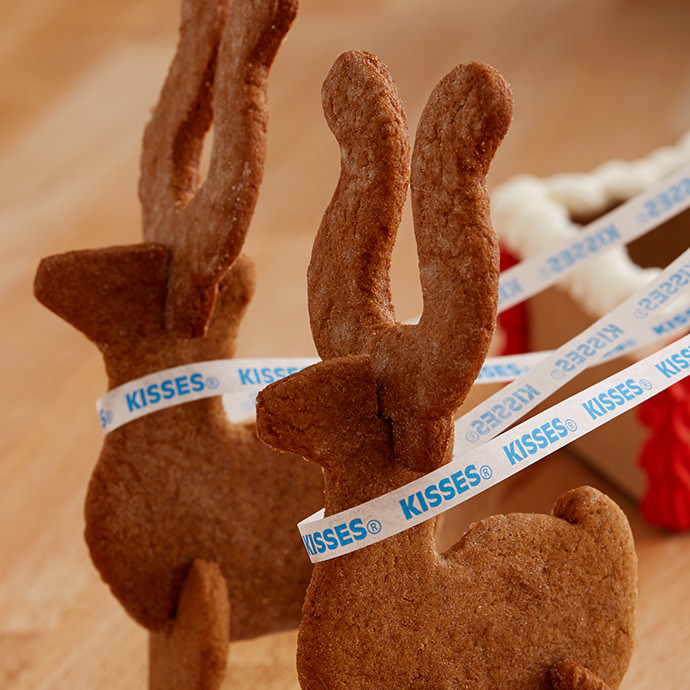 Hershey's asked us to make a gingerbread project that could hold all the fun of Hershey's Kisses holiday flavors. Peppermint is my kids' favorite this season, but for me, nothing will ever beat the classic milk chocolate Kiss. Santa's sleigh is a great centerpiece for your holiday table and the perfect Christmas gift for your inner sweet tooth.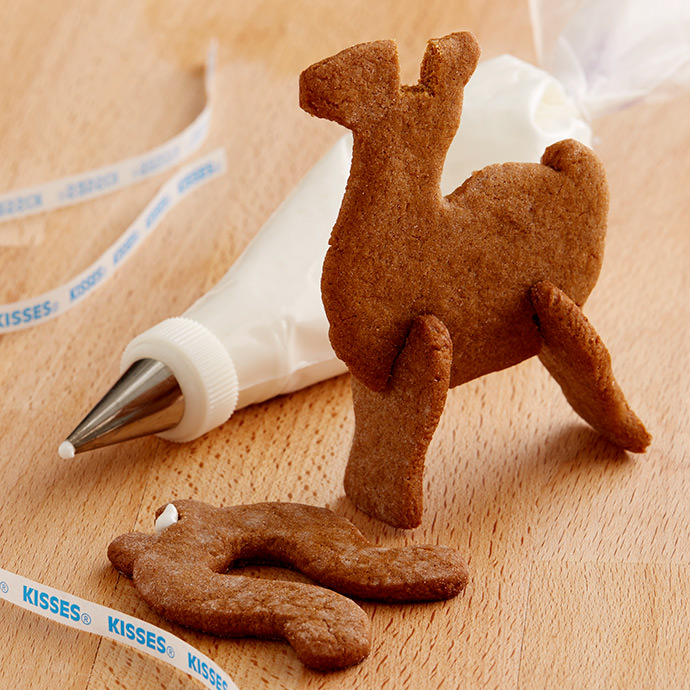 If you have worked with gingerbread before, then you know how tough it is to keep those sides together without them collapsing into each other or toppling over and crushing your candy cane fence. I made sure this pattern is sturdy enough to keep away the gingerbread blues. Simply jump over to Hersheys.com for the complete pattern and instructions. Add your favorite Hershey's chocolates and candies to customize this sweet centerpiece for you and your family.
This post is sponsored by Hersheys.