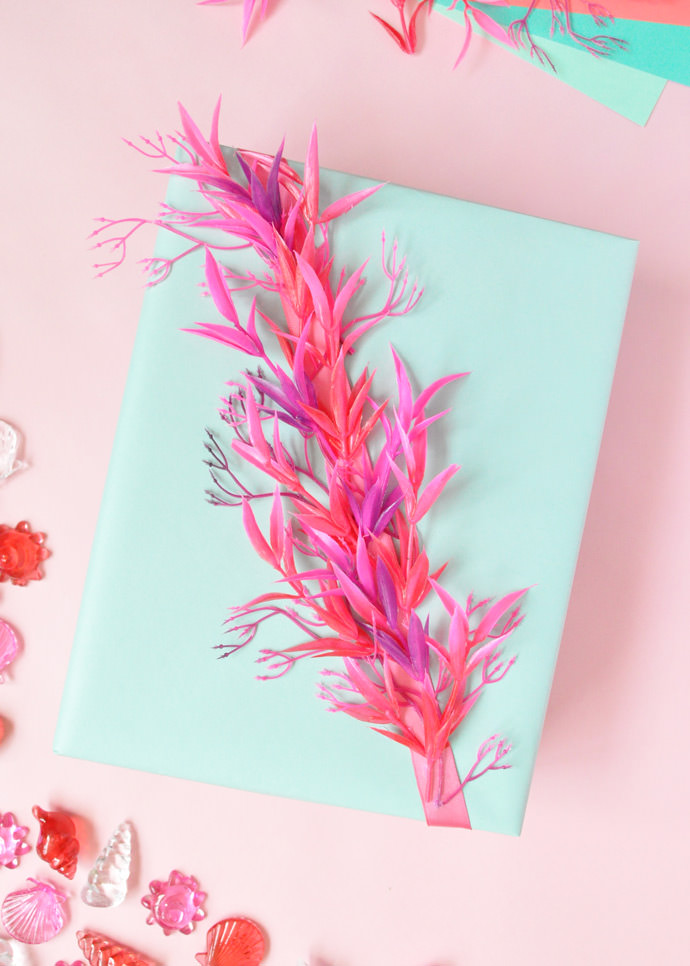 Can you guess what the gift topper for this gift is made of? Here's a hint: you buy it at the pet store! Give up? It's plastic seaweed for aquariums! The colors are so bright and striking that I just knew I had to find a way to use this seaweed in a craft project.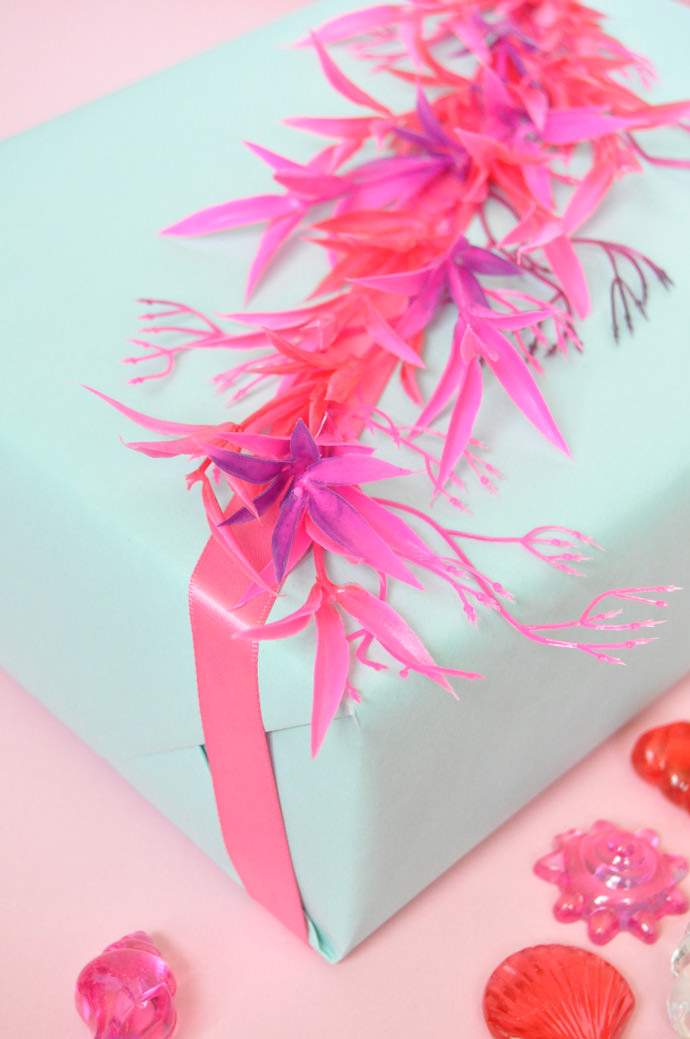 If you haven't browsed the fish/aquarium aisle at the pet store, do it! The colors are so fun and there are so many types of plastic seaweed to choose from. If you have a friend who loves the beach, wouldn't this be the perfect way to wrap a gift for them?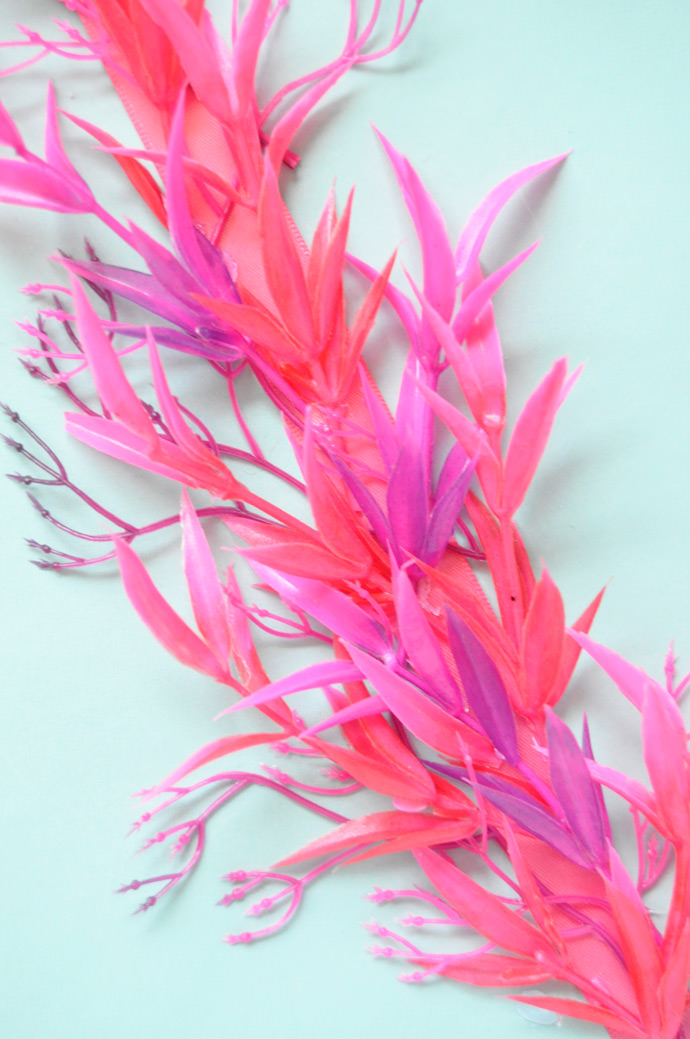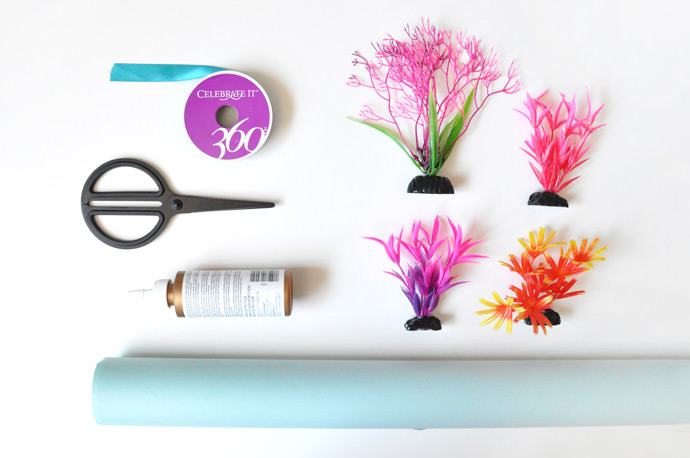 Blue wrapping paper
White glue
Scissors
Ribbons
Plastic seaweed (made for fish tanks)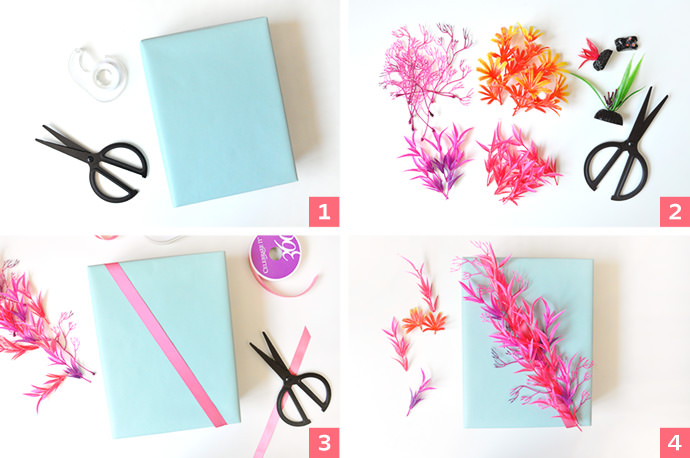 Wrap your gift with the blue wrapper paper.
Cut the seaweed leaves and stems off of the plastic bases.
Wrap and tape down a piece of ribbon around the top of the gift – this is the direction your seaweed will lay.
Arrange the seaweed in a layout that you like and glue in place.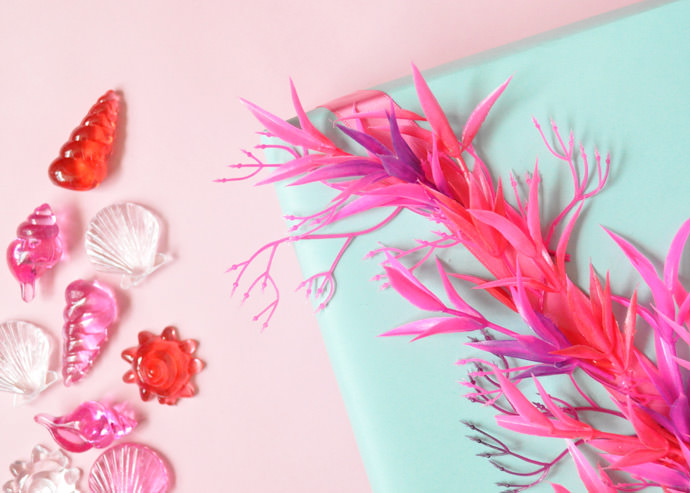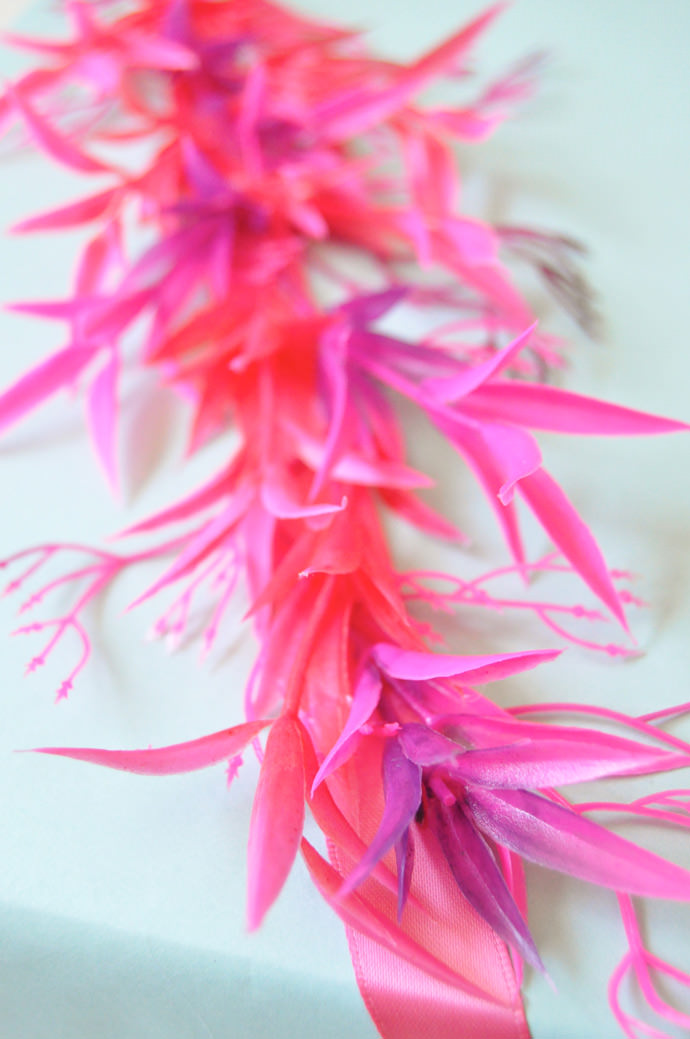 Happy crafting!