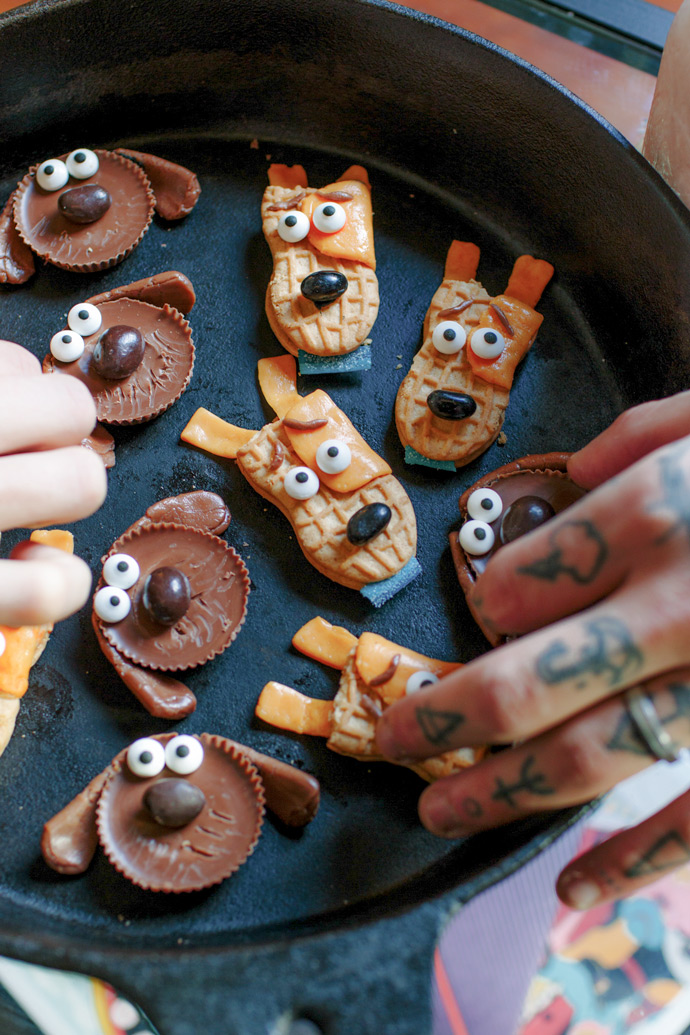 From the humans that brought you Despicable Me, The Secret Life of Pets is a comedy about the lives our pets lead after we leave for work or school each day. The new DVD & Blu-ray release features nearly an hour of bonus content, including three hilarious mini-movies: the all-new Norman Television and Weenie PLUS Mower Minions which debuted in theaters and is now available to own.
The all-star voice cast includes Louis C.K., Eric Stonestreet, Kevin Hart, Jenny Slate, Ellie Kemper, Lake Bell, Dana Carvey, Hannibal Buress, Bobby Moynihan, Steve Coogan and Albert Brooks. This movie is a must see for any age.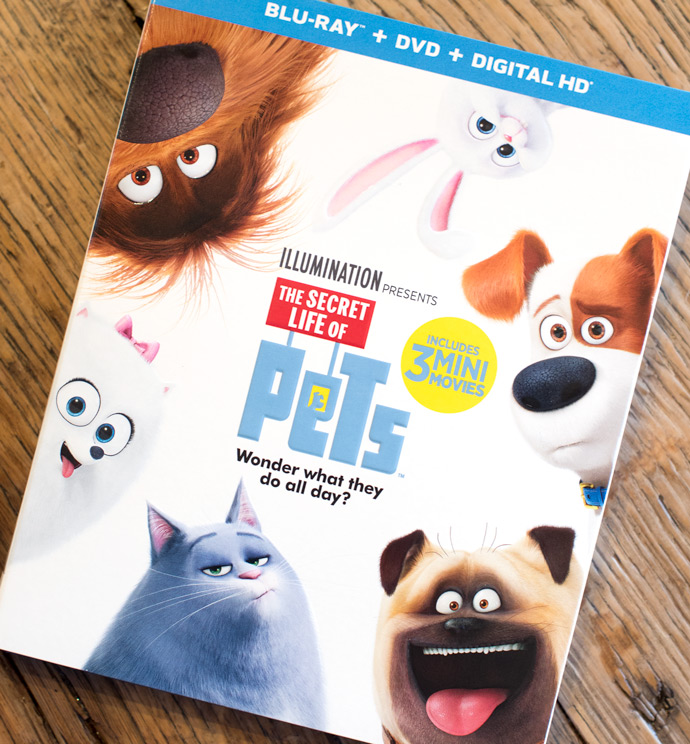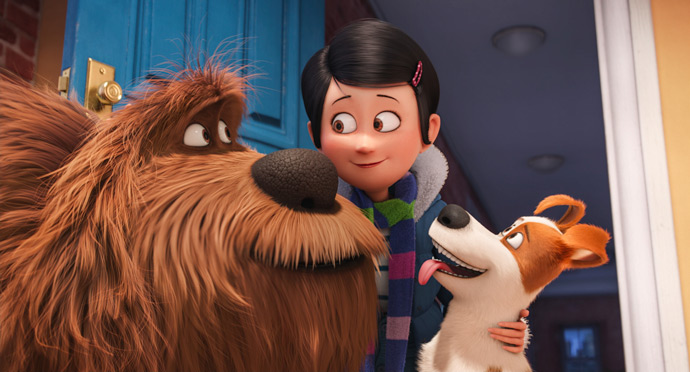 To celebrate the new release as well as the absolute hilarity of The Secret Life of Pets, we put together a couple of candy/cookie pups honoring the main characters Max & Duke! They are incredibly easy and fun to make, so make sure to throw a movie night with your friends and get down with these super rad doggy treats!
The ingredients are easily found at your local candy store. The candy eyes are available in the baking section at any craft store. Follow the instructions below for a step-by-step tutorial for these canine creations!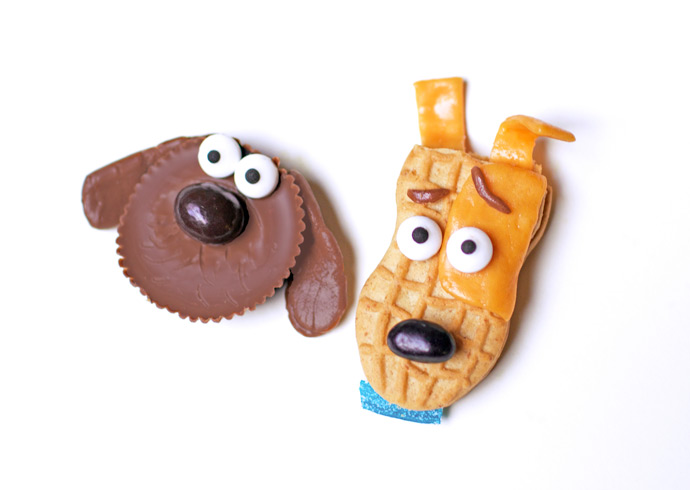 How to Make Max
Ingredients
Nutter Butter Cookies
Tootsie Roll
Orange Tootsie Roll
Blue Sour Belt
Black Jelly Bean
Orange Icing
Candy Eyes
Knife/Scissors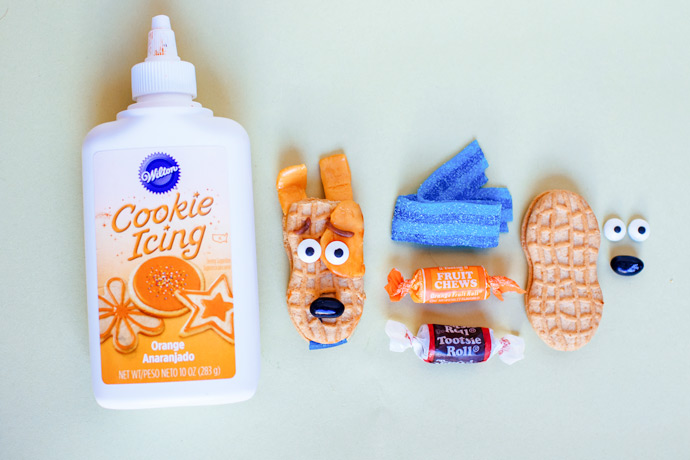 Step 1
This is the most fun step of course, take a bite of the top 1/4th of your Nutter Butter! Carefully twist the two halves of the cookie to take it apart. Leave one half frosting side up (let's call this cookie 1), and the other half frosting side down (cookie 2).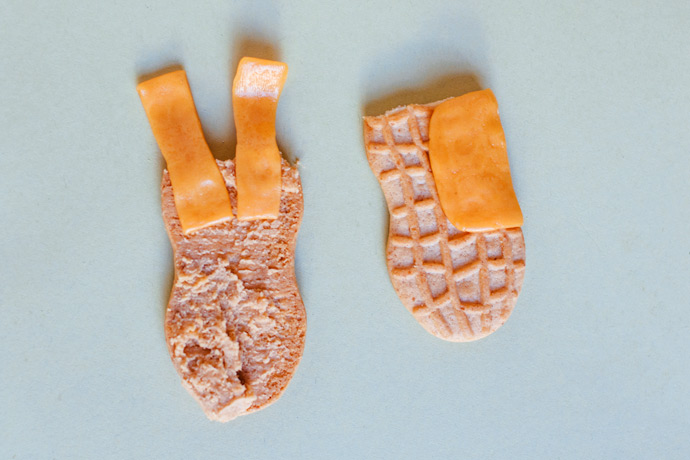 Step 2
Take your orange Tootsie Roll and squeeze it until it is completely flat. Cut the Tootsie Roll with either a knife or scissors, into four even pieces and place one on the top right of cookie 2 to make Max's spot. The other pieces will be for the ears.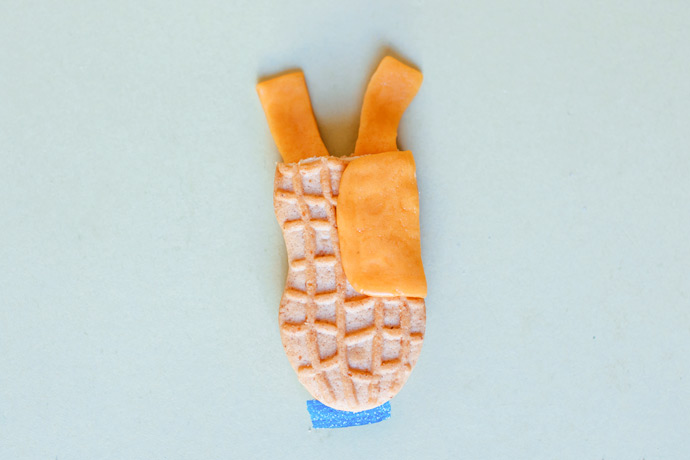 Step 3
Take your sour belt and cut off a tiny piece to make Max's collar. Place on the bottom of cookie 1 so that it sticks off the bottom a bit. Also, take the two ears you just cut and place them sticking out the top of cookie
Step 4
Close the two halves of the cookie! Take your chocolate Tootsie Roll, break off tiny pieces and roll them into little eyebrows. Feel free to put them any way you'd like to give Max some different expression.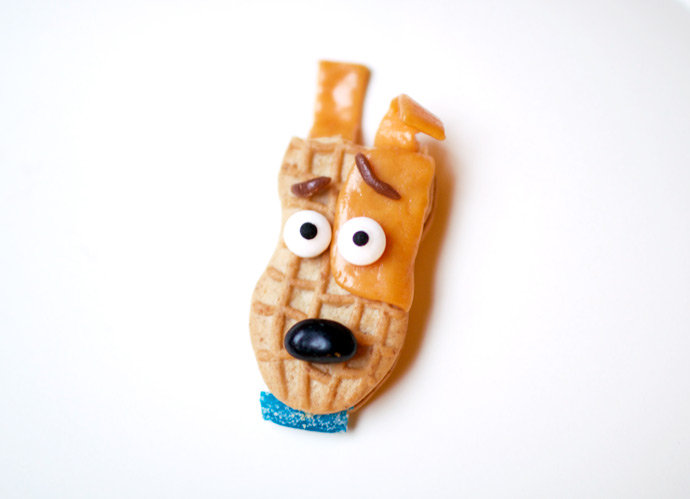 Step 5
Take the candy eyes and place them onto Max's face with a little icing as the glue. Take a little more of that icing and put some onto a black jelly bean. Take that jelly bean and put it on Max's face as his nose!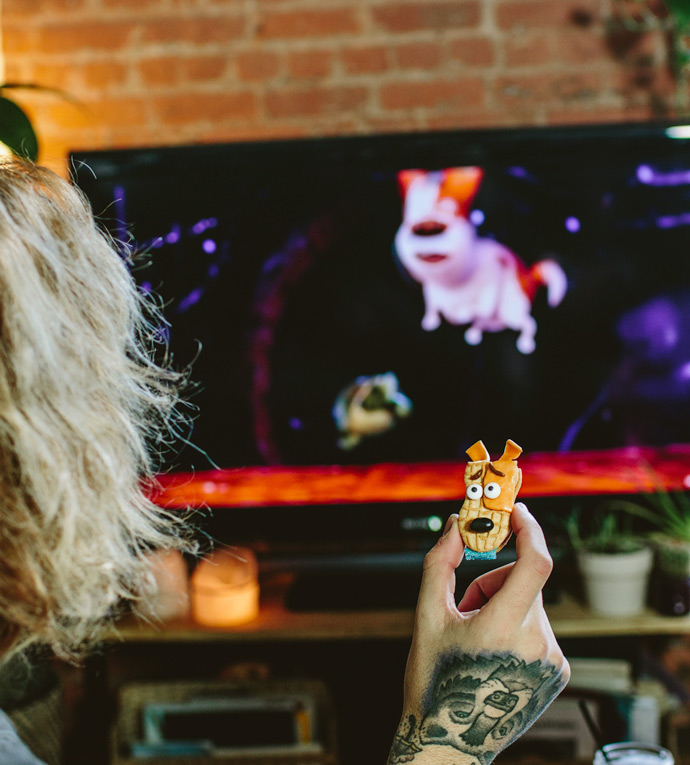 Boom. You're finished. Easy, right? Now lets move onto Duke!
How to Make Duke
Ingredients
Reese's Peanut Butter Cup
Dark Chocolate Covered Raisins
Fork
Tootsie Roll
Black Icing
Candy Eyes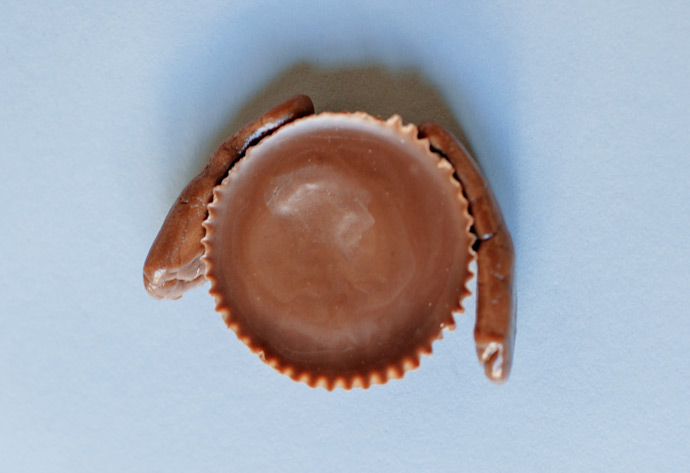 Step 1
Take your Tootsie Roll, break it into halves and form two long ears. Make them messy to recreate his crazy fur!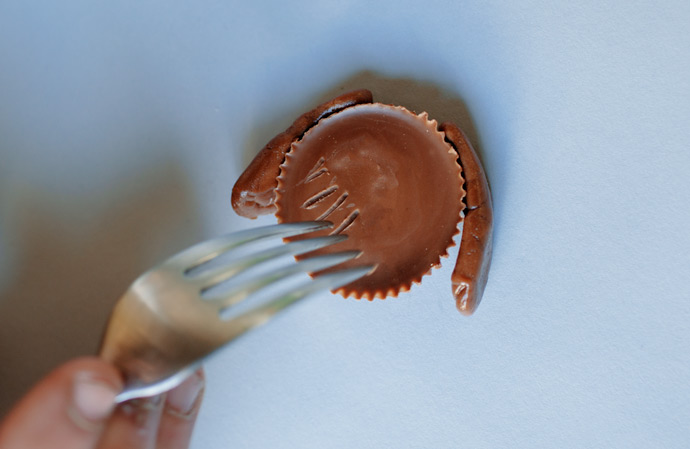 Step 2
Apply black icing to the top of the tootsie roll ears and attach to the backside of the peanut butter cup. Use your fork to scratch little fur lines to give the peanut butter a fur-like texture!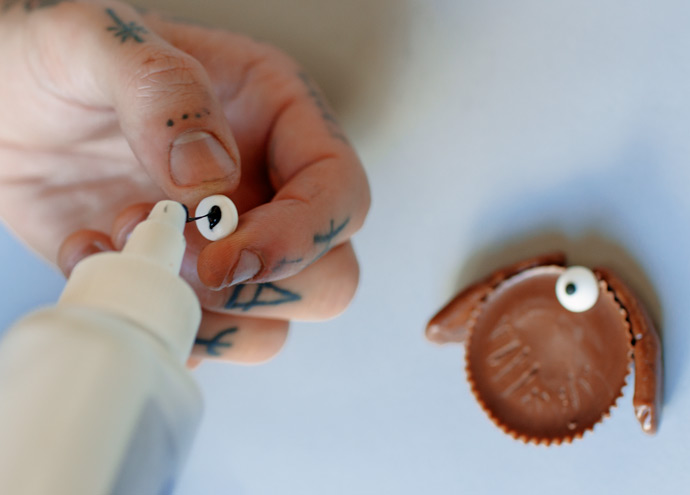 Step 3
Put a little dab of icing on the back of the eyes and place right by the ears.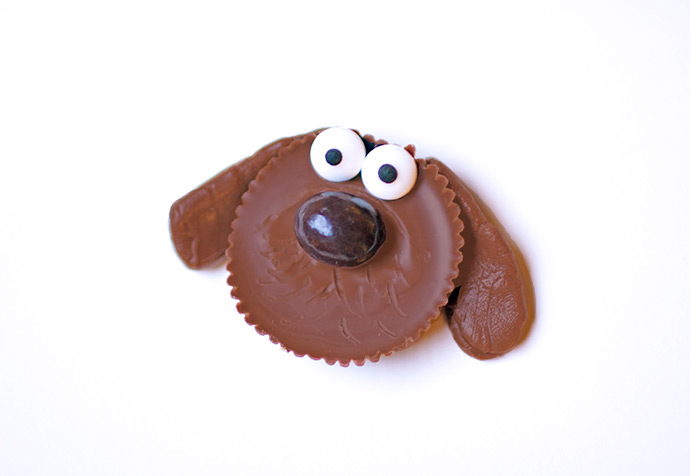 Step 4
Finish it off by putting a huge dark chocolate covered raisin right below the eyes for Duke's nose!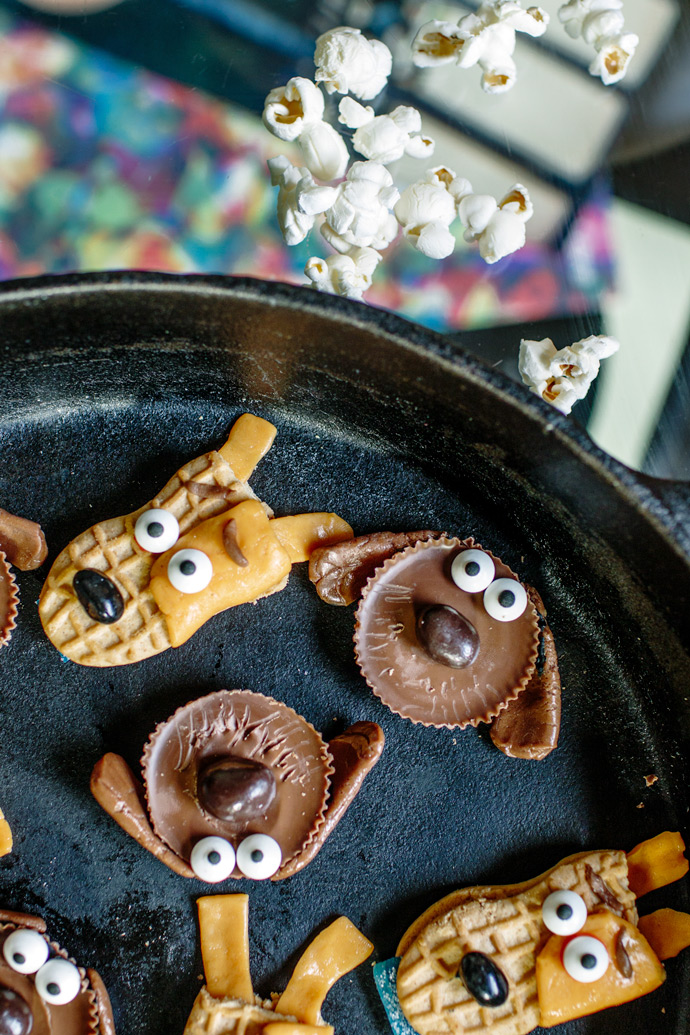 Hope all you have tons of fun making these little guys! Don't forget to grab your copy of The Secret Life of Pets on DVD & Blu-ray. It's the perfect family film for your next movie night at home.
This post is in partnership with Universal Pictures Home Entertainment.