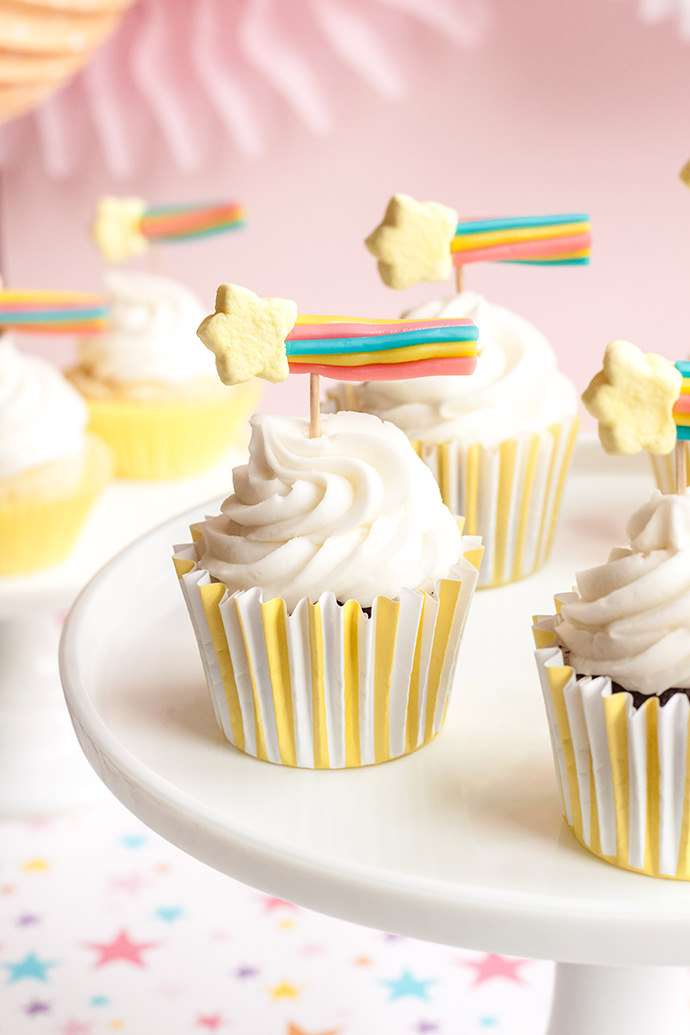 Getting a glimpse of a shooting star is definitely not an everyday occurrence! Supposedly if you ever do see a shooting star, it is considered lucky and will bring good vibes your way. These cupcake toppers are a must for the 4th of July. And since shooting stars and birthdays are both special, it would make the perfect party theme. It could be the sweetest mix of whimsical, magical, and adorable – and definitely must include these simple cupcake toppers!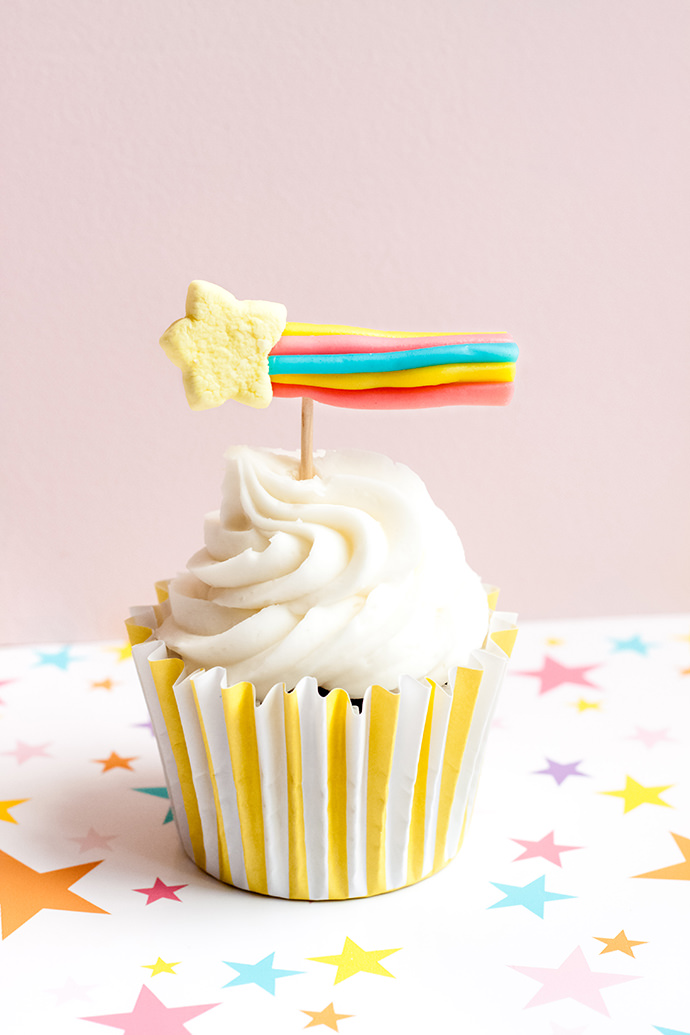 They don't require much work at all, but add a lot of punch to the décor. I'm all for non-traditional palettes, so you could always celebrate America's birthday in pastels to coordinate with this flag cake!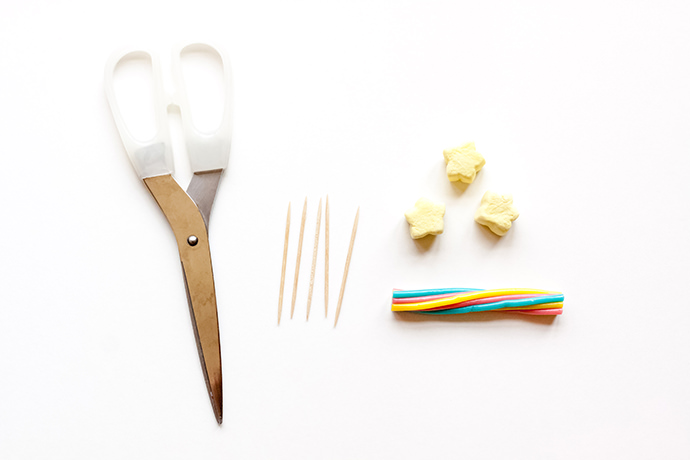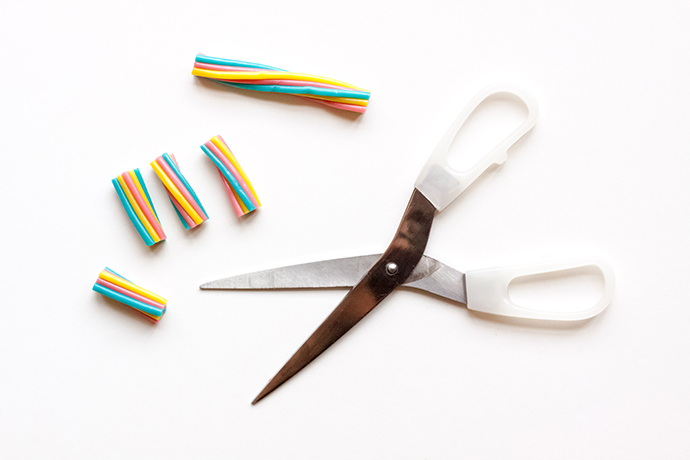 Step 1
Cut your Twizzlers down to about 1 1/2 inches. Cut several toothpicks down to about 1 3/4 inches.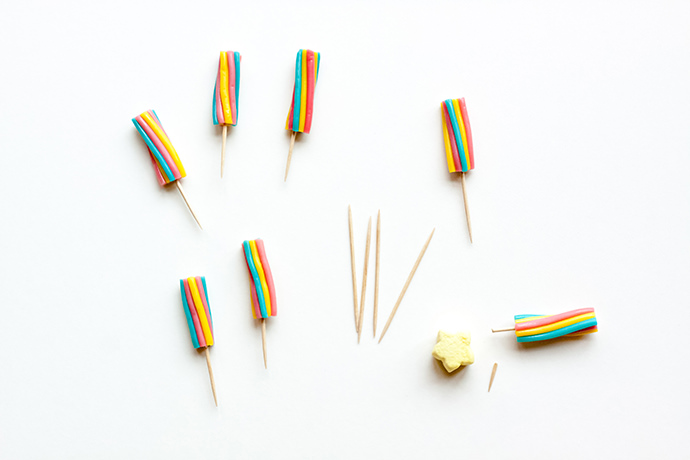 Step 2
Insert a 1 3/4-inch toothpick into your Twizzlers, so that about 3/4-inch is sticking out.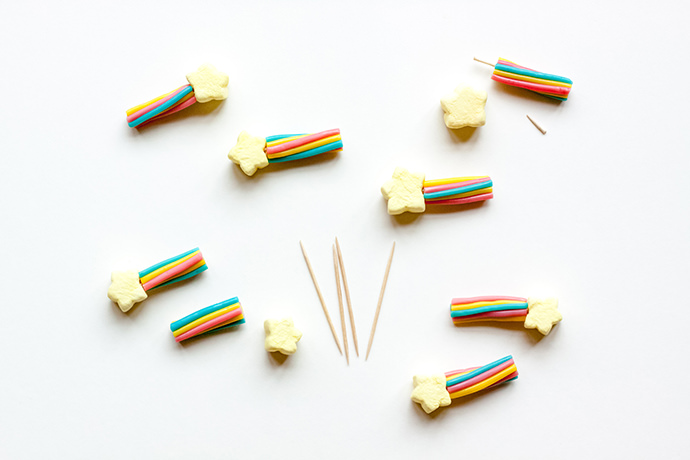 Step 3
Insert the toothpick from the Twizzlers into a Lucky Charms yellow star marshmallow.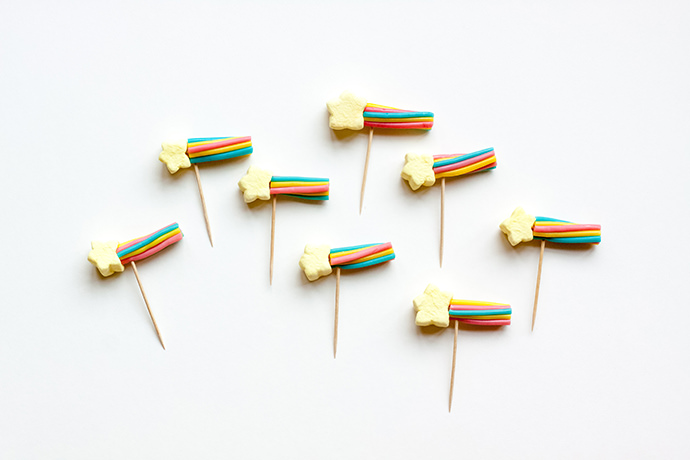 Step 4
Insert a full size toothpick into the bottom and middle of your shooting star (into the Twizzlers, not the marshmallow), and stick the other end of the toothpick into the top of a cupcake. Just don't forget to tell your guests to remove all toothpicks before indulging!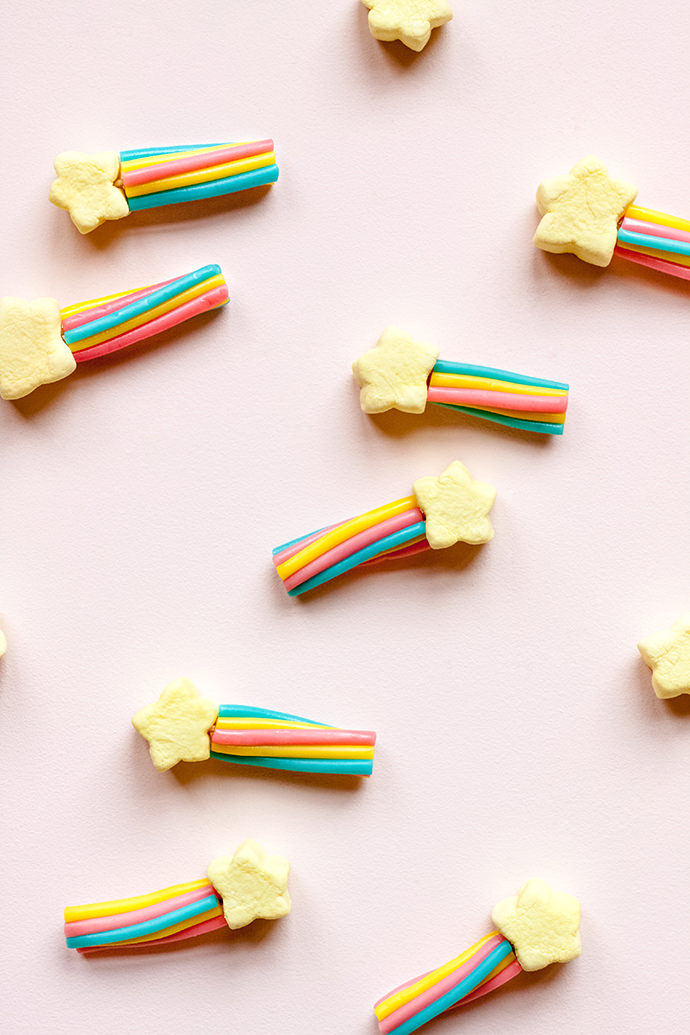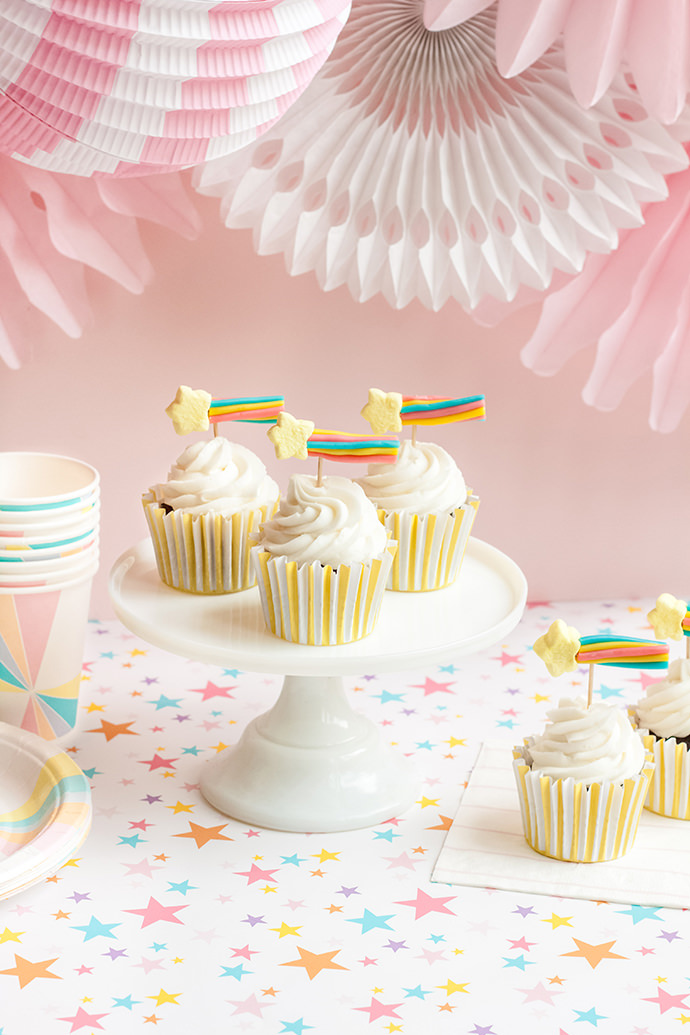 Voila! You have a magical shooting star treat to celebrate your special occasion. Happy snacking!