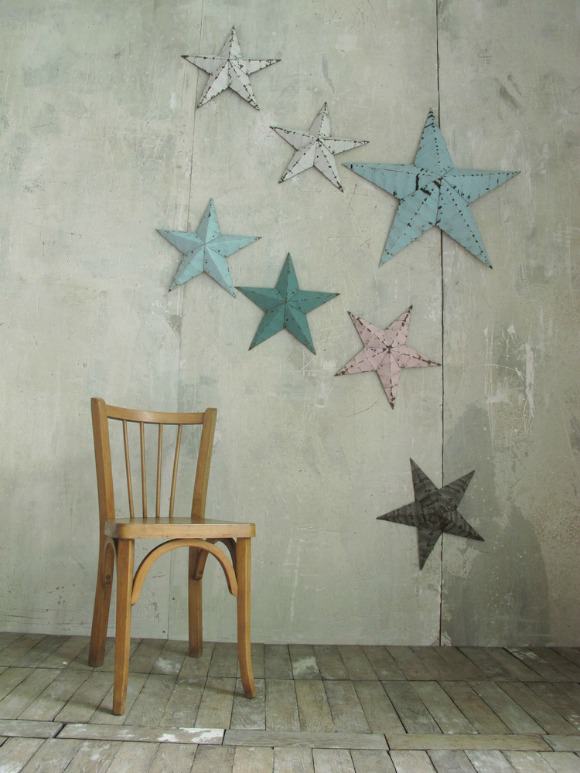 I've been blogging about children's design for almost four years now. In that short span of time, I've watched trends, makers, and stores come and go, but I've also seen some brilliant creatives carve out a niche for themselves and thrive.
The ones that have lasted possess that certain something that allows them to withstand the test of time as they gain confidence, experiment with new products, and surprise us at every turn. In my opinion, kids' shop Les Petits Bohèmes fits squarely in that category.
Whenever I am looking for inspiration for my own home, I go to Les Petits Bohèmes, where Mathilde Hardy and her textile designer friend Perrine Coudevylle have created something unique—an original, enchanting universe for little ones and big ones alike. They offer an ever-changing mix of industrial vintage, handmade textiles, lights, accessories, artwork, and more.
The shop always makes me want to run to the nearest flea market and dare to be more creative at home. Just take a look at what they have to offer and you'll see why…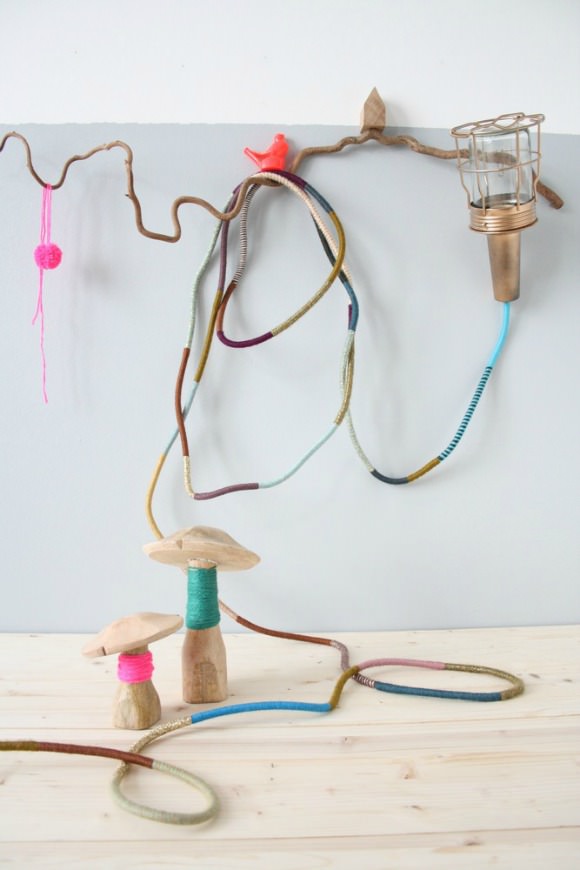 Wool Pendant Cage Light ($118)
If you're looking for an unusual handmade lamp for a kid's room—or for anywhere in your home—this is the place to go. Les Petits Bohèmes carries a fabulous selection of original lamps, and they are always perfectly styled, decorated in the latest colors, and bang on trend.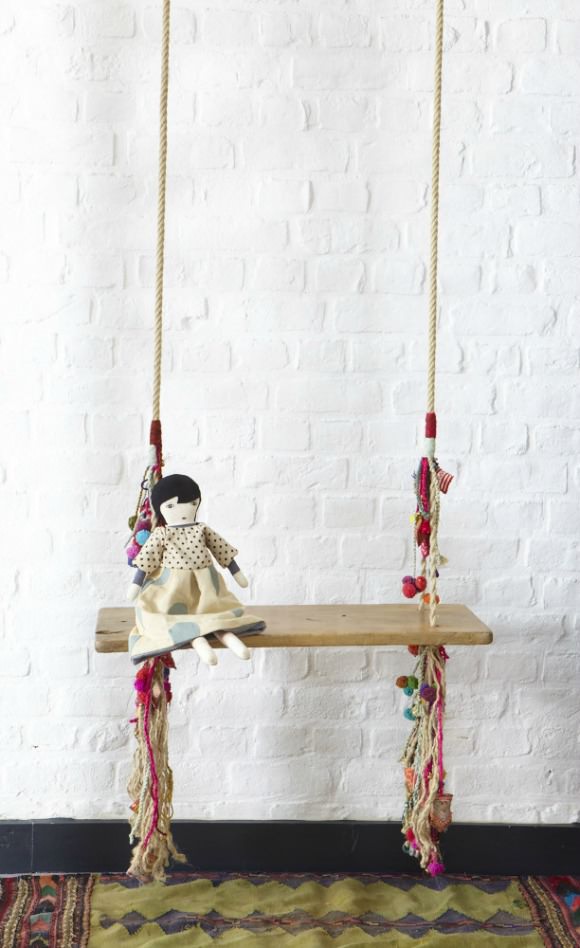 Large Bohemian Indoor Swing ($290)
A swing's a swing, right? Wrong. Les Petits Bohèmes has given its hanging seat a Bohemian look by adding pom-poms, charms, bells, and strips of beautiful vintage fabric. The swing's seat can be customized to match your interior. Guaranteed to delight!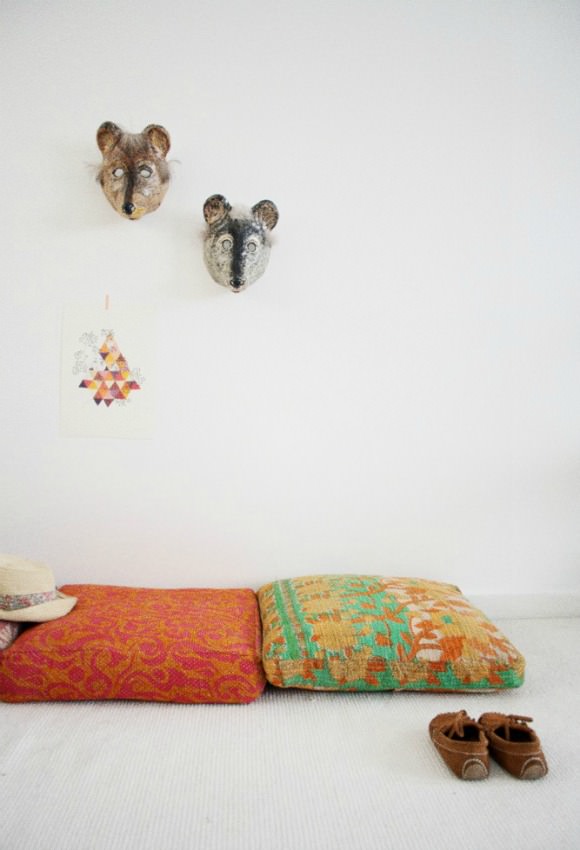 Kantha Floor Cushions ($86)
These generously-sized cushions are made from traditional Indian cotton, adorned with Kantha embroidery, and filled with goose feathers. They are big enough to use as floor cushions in a reading corner, and they're perfect for adding a hippy-chic touch to a teenager's room.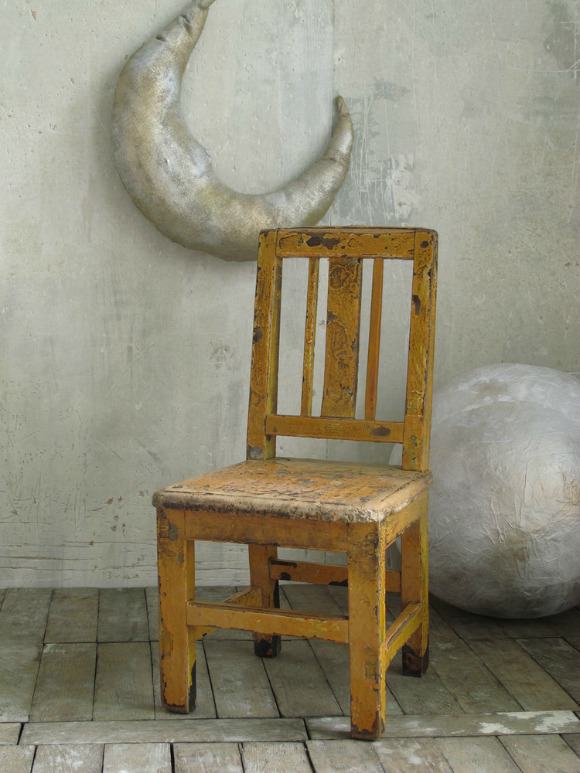 Vintage Kid's Chair ($86)
Mathilde Hardy has a great eye for vintage pieces and loves to offer an eclectic selection of children's furniture. This kid's chair comes from Eastern Europe and was handpicked for its beautiful orange patina.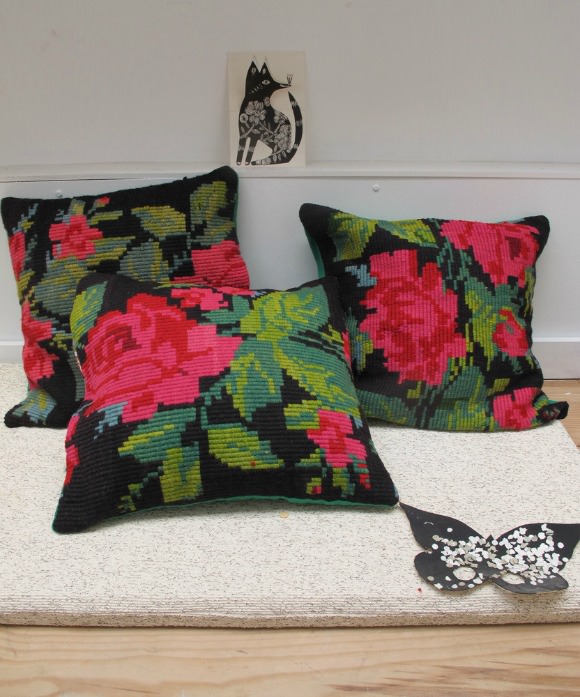 Bohemian Flower Cushions ($86)
New from old? How about this for original? These large cushions, made from vintage Romanian rugs, will definitely make a statement in any modern room. Again, I can see these appealing to older kids (my own daughter included), and you certainly won't find anything like them on the high street!
Pictured at top of post: Hanging Barn Stars, available for $53.