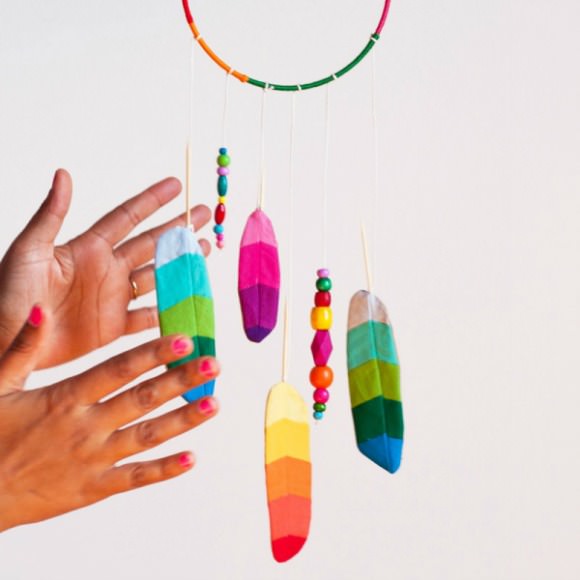 Isn't this Dreamer Rainbow stunning? Australian designer Madeleine Sargent has a wonderful gift for creating eye-catching pieces for the home. Many of you may have already seen her simple cloud mobiles, perfect for a nursery or any minimalist child's space.
I have fallen in love with some of Made by Mosey's newer products as well. Unique and entirely handmade in Melbourne, Madeleine's new range of garlands, plush, and blankets is modern, colorful and fun. I can' wait to show you more…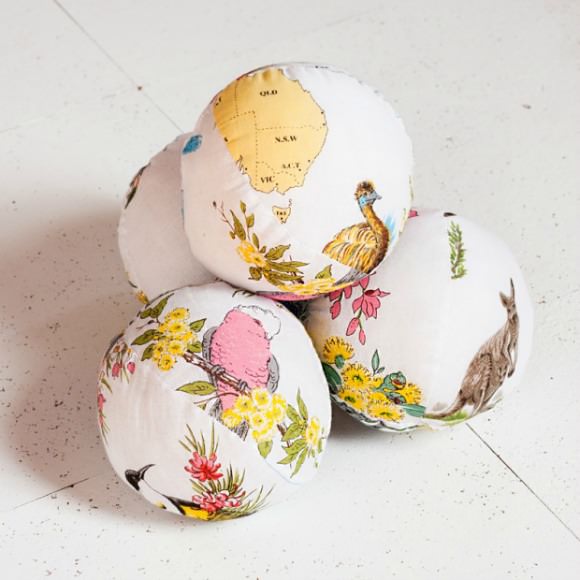 Hankey Balls
Available for $14 from Made by Mosey.
What a great idea! These Hankey Ball plush toys are made from souvenir Australiana handkerchiefs featuring various animals, flora, and fauna. Each ball is stuffed with eco-fill and has a bell inside for your baby to squeeze, jingle, and shake to their heart's content. A lovely baby shower or christening gift, I'd say.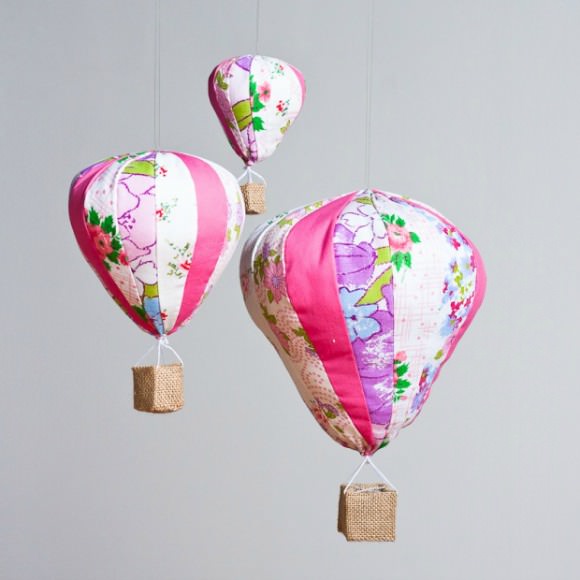 Hot Air Balloon Trio
Available for $202 from Made by Mosey.
You can't go wrong with hot air balloons! Crafted from a mix of new and vintage cotton fabrics, this set of three is designed to hang in a cluster and look like little balloons on the horizon. It really is a work of art! The mobile is stuffed with corn-based eco-fill and the basket is made from hessian and embroidery thread. For dreamers, young explorers and would-be travelers – love!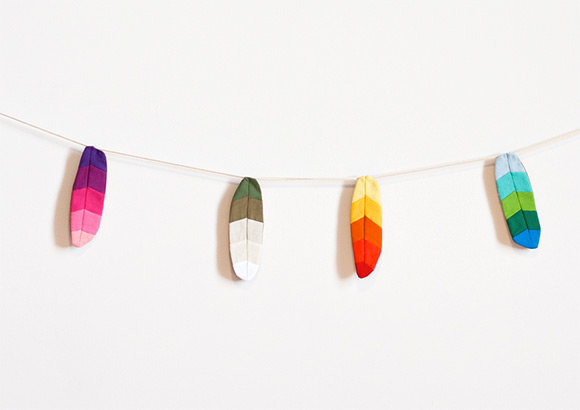 Patchwork Feather Garland
Available for $92 from Made by Mosey.
Such a simple idea and so effective! Madeleine's patchworked fabric feathers are sure to add a cheerful note to any room. Each garland comprises of eight handmade feathers hung from a piece of braided cotton. The bunting has obviously been popular as the product is out of stock on Madeleine's site but is still available from other stores.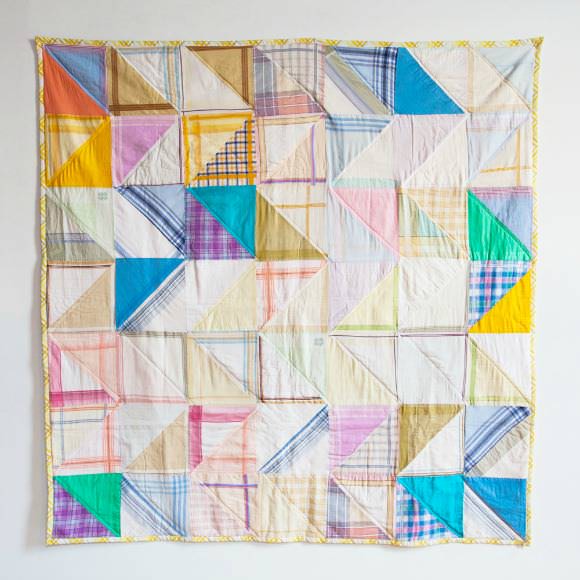 Sorbet Hankey Blanket
Available for $359 from Made by Mosey.
My favorite! This beautiful, one-of-a-kind patchwork blanket is made from forty-nine vintage handkerchiefs sourced and collected far and wide. I love the mix of soft pastels and pops of color, and of course, that it is filled with 100% organic cotton batting and comes in its own drawstring bag. A very special present for a very special child. I think I'd hang mine on the wall!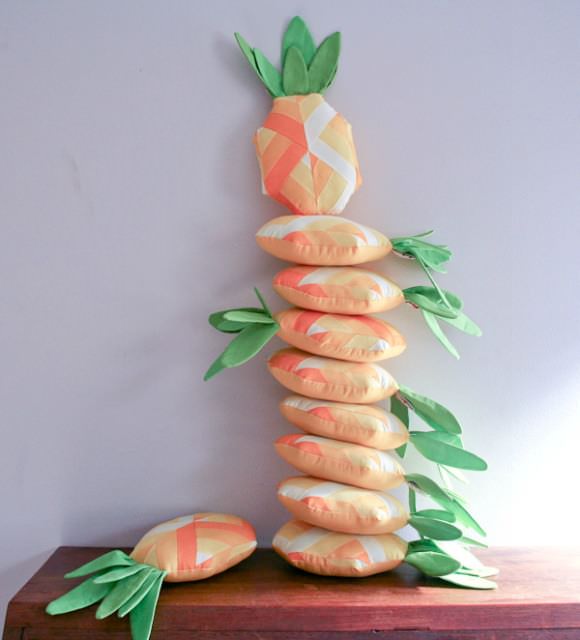 Pineapple Plush
Designed by Madeleine Sargent for Megan Morton.
Hey, pineapples are in, and Madeleine Sargent's soft patchwork fruits look pretty irresistible to me! Her latest commission, these pineapples can only be found at Megan Morton's popup and online stores in Australia, but don't hesitate to contact Megan or Madeleine for more information.
Pictured at top of post: Dreamer Rainbow, available for $74 from Made by Mosey.