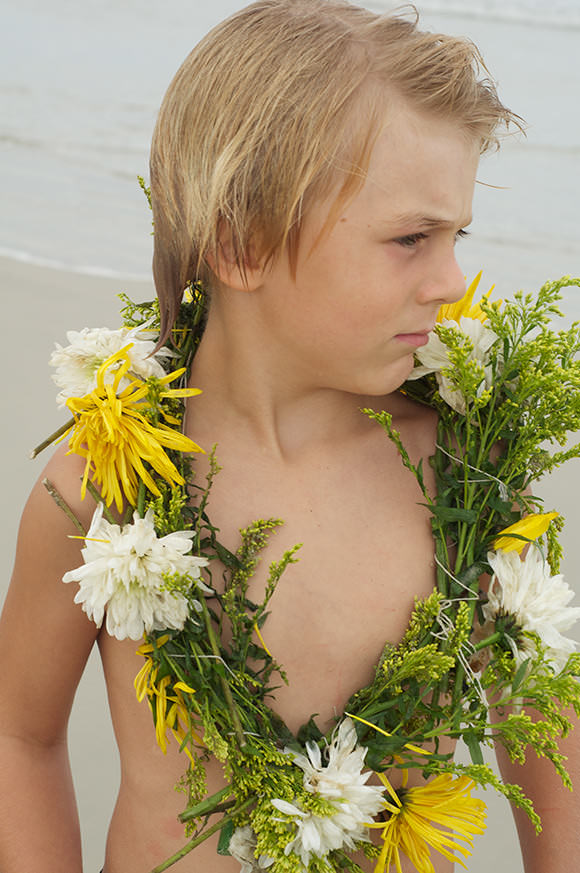 We are thrilled to be apart of the United Nations Foundation [email protected] campaign. Every comment that is made on this article gives a child in a third world country vaccines they need to live a strong, healthy life. I'm a mother of five and I obviously adore children. The chance to give disadvantaged children a healthier life and the same opportunity at wellness as my own—I'm in!
Leave a comment if you have a moment, 1 comment = 1 vaccine!
Every day this month, someone will be sharing a story about a special person of that same age. Today being the 8th of August, my story is about my blonde headed, bare footed, and incredibly patient eight-year-old son, Murphy Lenford Benjamin Faucett.
"Being 8 is great!" Those were the words my third child Murphy shouted the morning of his birthday. He was thrilled to be surrounded by his entire family, eating the famous "birthday breakfast" we share in our home. The crown and cape was thrown on his head and his brother and best friend, Jonah, kicked off the present parade.
Murphy's life is filled with adventure and endless energy. He is kind, thoughtful, and always willing to help out, whatever the task may be. His eighth year is off to quite a start—he has already caught a shark, knitted a hat, built a terrarium, hit a home run, smoked out a wasp nest, collected stamps, and opened his first shop on Etsy. He loves to make things!
Developmentally, my all-star kiddo is reaching new levels in intelligence and fine motor skills. He can read proficiently, his vocabulary is growing by leaps and bounds, and he clearly understands direction better than he ever has before. His language skills are approaching that of an adult, and he's filled with anticipation and excitement over what the future holds for his life..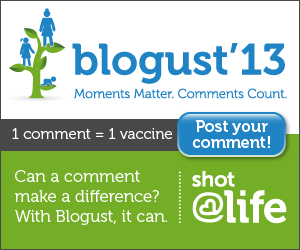 A [email protected] gives children a chance at all of these milestones that would normally never have this opportunity. A simple comment gives one vaccine. Please share this with all of your friends on Facebook + Twitter. You can pin the graphic above and the comments received on Pinterest will be counted as well.
Join me in this amazing opportunity to give a less fortunate child a [email protected] and share in the comments!
---
This post is inspired by [email protected], an initiative of the United Nations Foundation that educates, connects and empowers the championing of vaccines as one of the most cost effective ways to save the lives of children in the world's hardest to reach places.
During [email protected]'s Blogust, 31 bloggers, one each day in August, are writing about moments that matter. For every comment on this post and the 30 other posts, Walgreens will donate a vaccine (up to 50,000 vaccines). A child dies every 20 seconds from a vaccine-preventable disease. We can change this reality and help save kids' lives! 
Sign up here for a daily email so you can quickly and easily comment and share every day during Blogust! Stay connected with [email protected] at www.shotatlife.org, join the campaign on Facebook and follow them on Twitter.