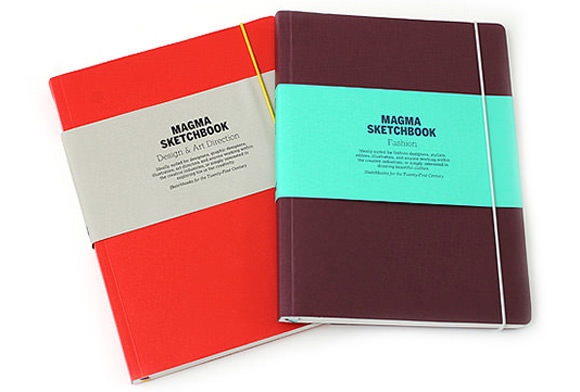 I'll admit that I'm a bit obsessed when it comes to sketchbooks and notepads. Activity books were never a chore when I was younger. This must have been passed down to my daughter as well–I actually have to stop her from finishing my other children's workbooks!
Here's a collection of amazing sketchbooks designed with a specific purpose in mind for all the other OCD scribblers and note-takers out there.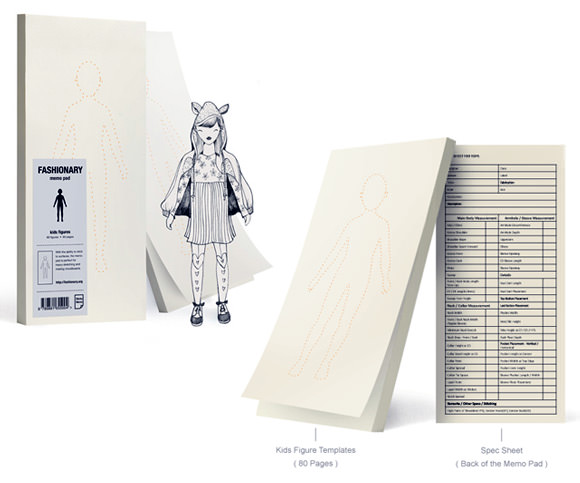 Fashionary Kids Figure Memo Pad
available here for $8.90
You'll be whipping up concept sketches in no time at all with this handy little pad from Fashionary (posted earlier here). A kids figure template is printed on each moodboard-ready sticky note, as well as a spec sheet on the back for jotting down measurements.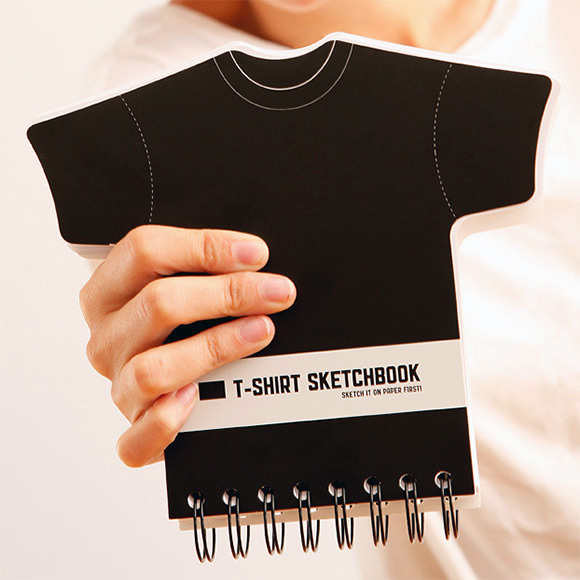 T-Shirt Sketchbook
available here for $19.99
Capture that great t-shirt idea the moment inspiration strikes. The perfect propaganda planning tool for all the would-be activists out there!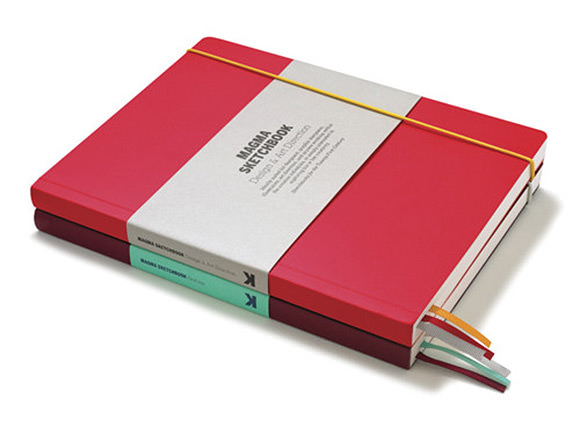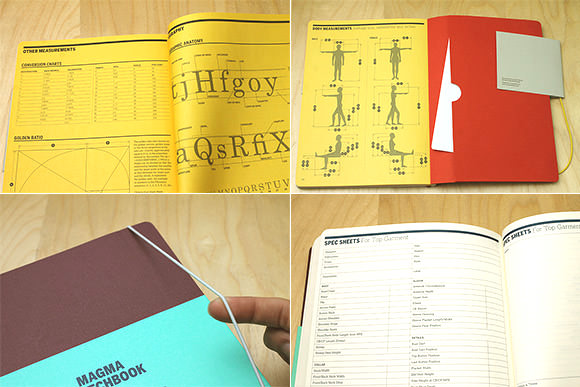 Magma Sketchbooks
available here for $15.95
Offering more than just blank pages, each sketchbook in this series by Magma is tailored to a specific design discipline with practical tools like measurements, forms, and spec sheets. Available in two versions, "Design & Art Direction" and "Fashion."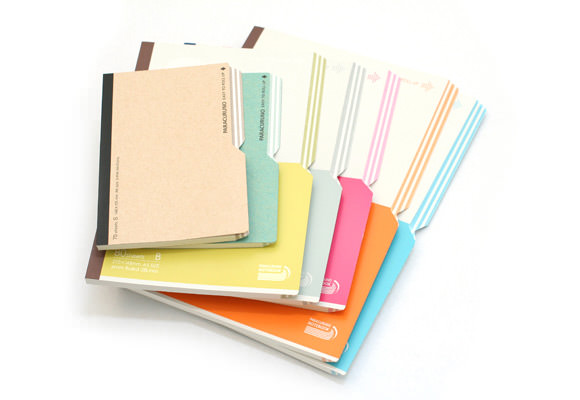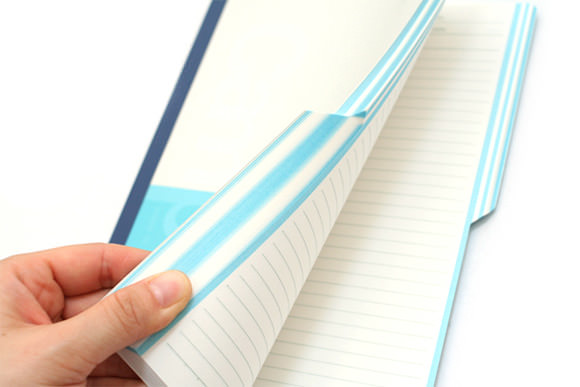 Kokuyo Campus Slanted Page Notebook
available here for $22
Though not technically a sketchbook, this is simply too cool not to include. The pages are designed with a simple slant that makes the notebook incredibly easy to flip through. It features both forward and backward slants so you can find your spot whether you start from the back or the front of the book. Winner of Japan's Good Design Award.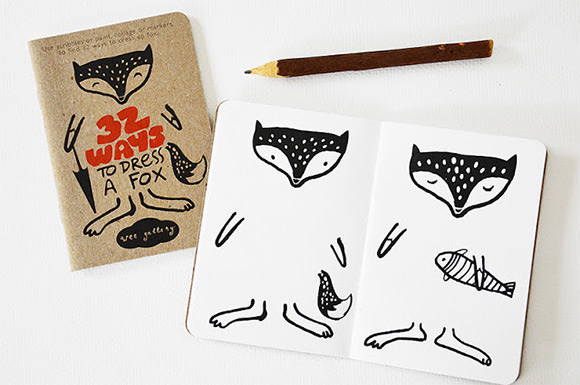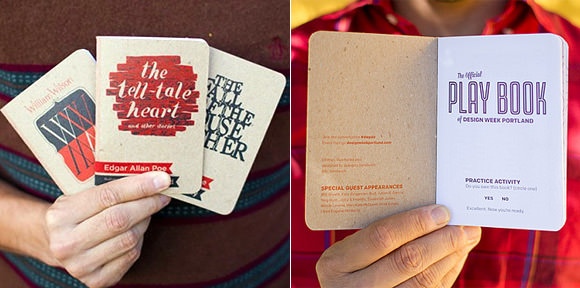 Scout Books
available here, prices vary
Have something more specific in mind? Roll your own! Scout Books offers custom limited print runs of these little 32-page gems for a reasonable price. Everything is completely customizable by you, including the interior pages! You can find tons of great ideas and examples on their website.
How cool is that DIY activity book by Wee Gallery? Love it!