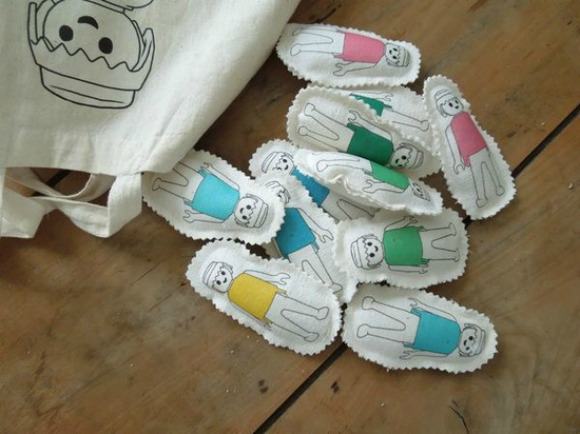 Small is beautiful, so they say. In my experience, little ones can learn great things from playing with their miniature friends. We've all dressed up peg dolls, held tea parties for plushies, fought never-ending battles with mini toy soldiers or soothed teddy with a nighttime story, haven't we?
Although I love quirky vintage wooden dolls I've been making the most of my secret pinterest boards to curate a small collection of modern mini folk that I hope your little ones will enjoy…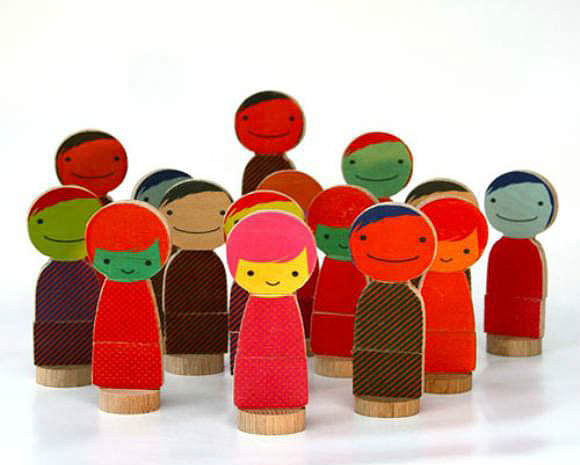 Qubis Magnetic Dolls
Available for $15 from Molly-Meg.
Amy Whitworth's wonderful coffee table / modernist dolls' house is a lot more fun when you have these cheerful magnetic doll characters and accompanying furniture. Made from wood, the colorful Qubis dolls come in sets of two in a cotton bag and split into three pieces (mix & matching is so enjoyable!) A great product, guaranteed to make you smile!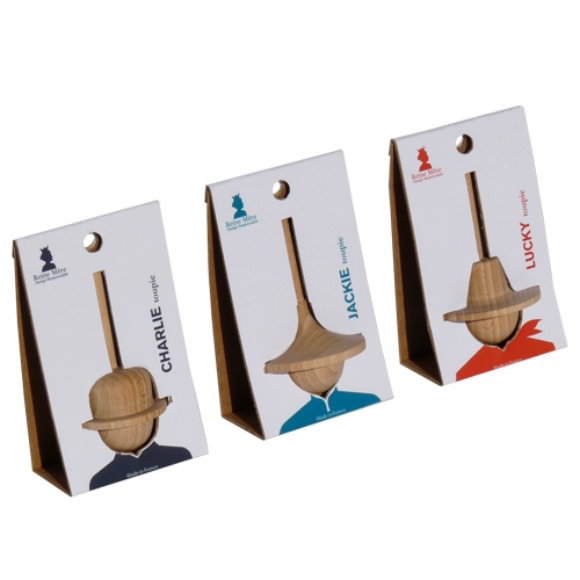 Spinning Tops
Available for $14 from Reine Mère.
French designer Elise Fauveau from Reine Mère has given a modern twist to the good old-fashioned spinning top. Lucky, Jacky and Charlie are made from solid beech wood and are finished in natural wax. I love the fun packaging and think they would make super party favors or stocking stuffers.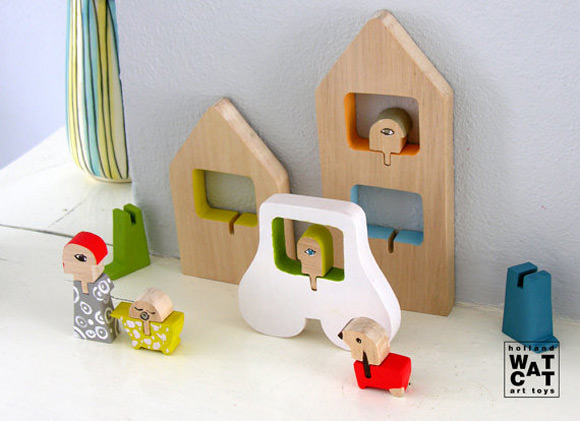 Hurbanya Wooden Playset
Available for $59.95 by WaterMelon Cat Company.
I'm a big fan of the Watermelon Cat Company and love their new city art toy. Handmade in linden wood and painted and decorated individually with water-based paints, the HURBANOS people really enjoy suburban life and celebrate the diversity of big cities.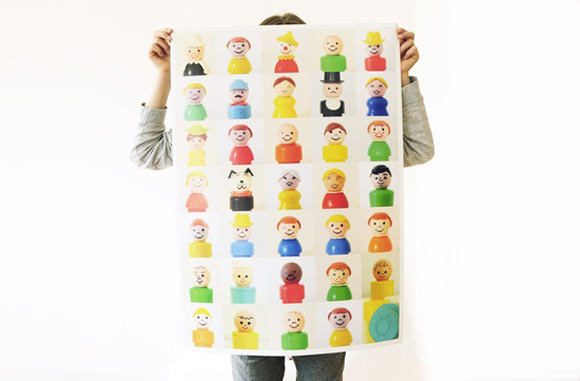 Fisher Price People Poster
Available for $23 from les Happy Vintage.
French children's store Les Happy Vintage always have an eye-catching selection of exclusive prints and posters for kids' rooms. Their latest design features a colorful line-up of Fisher Price figures, just waiting to adorn your little ones' wall!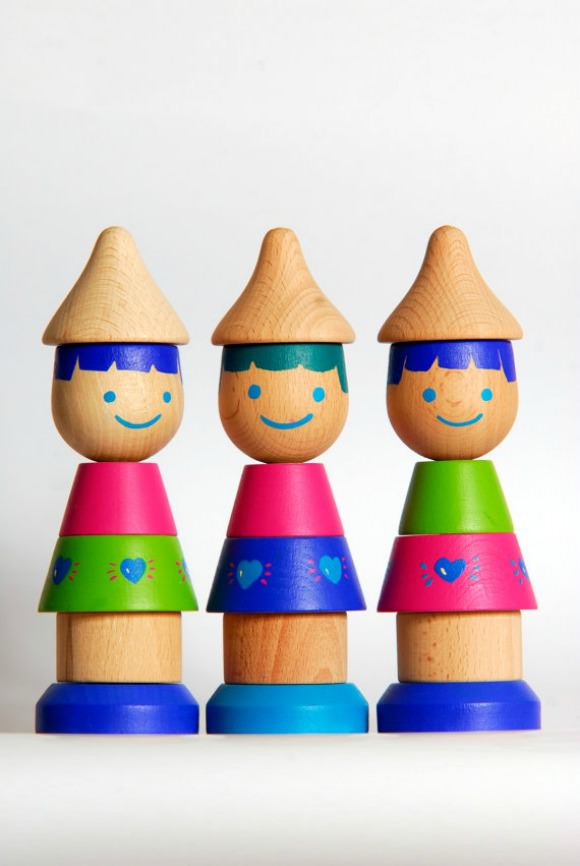 Small Stacking Dolls
Available for $19 from Tinocchio.
Israeli company Tinocchio make some really beautiful handmade wooden toys. Bright, colorful and eco-friendly, this stacking doll is their flagship product and a perfect companion for play and display – love!
Pictured at top of post:  Soft Playmobil dolls, one of five Playmobil-inspired DIYs by De Rien Madame.