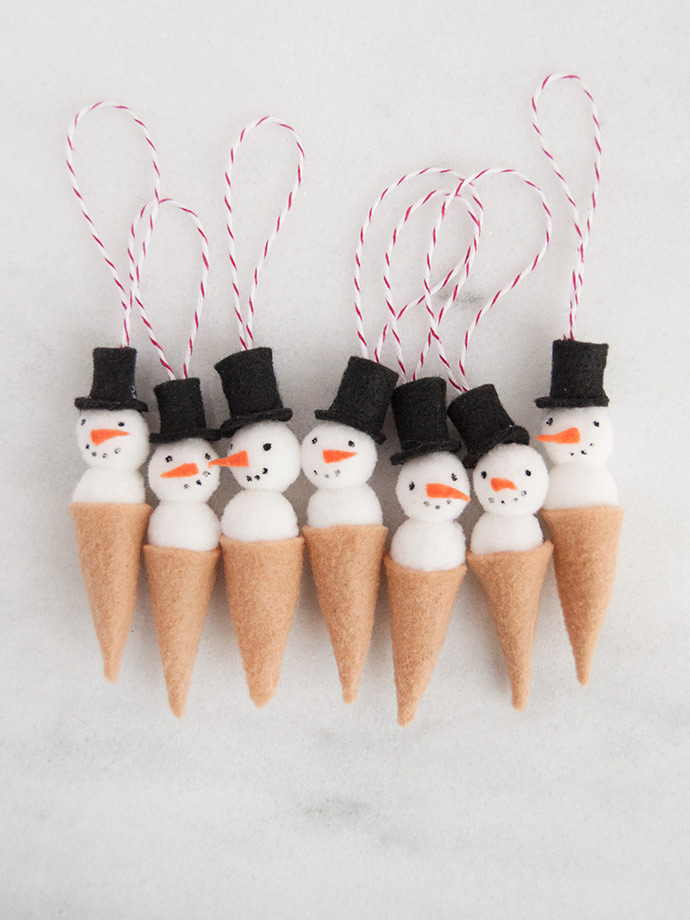 It's less than a week until Christmas, but we're still busy crafting away! Today we're sharing these adorable and super-quick snowman ornaments that were inspired by the genius work of textile artist Kate Jenkins. Maybe you've spotted the ornament we're talking about on Pinterest, but if not take a look here – this crocheted cutie was available at Anthropologie last holiday season but is now unfortunately out of stock. If only we had snagged one for our Chrismas tree before it was too late!
Since Kate's genius snowman meets ice cream cone ornament is no longer available, we were inspired to pay homage to her clever design with this DIY take that's perfect for kids to help craft this holiday season! And since these ornaments are so small, they can also be put to use as playful gift toppers.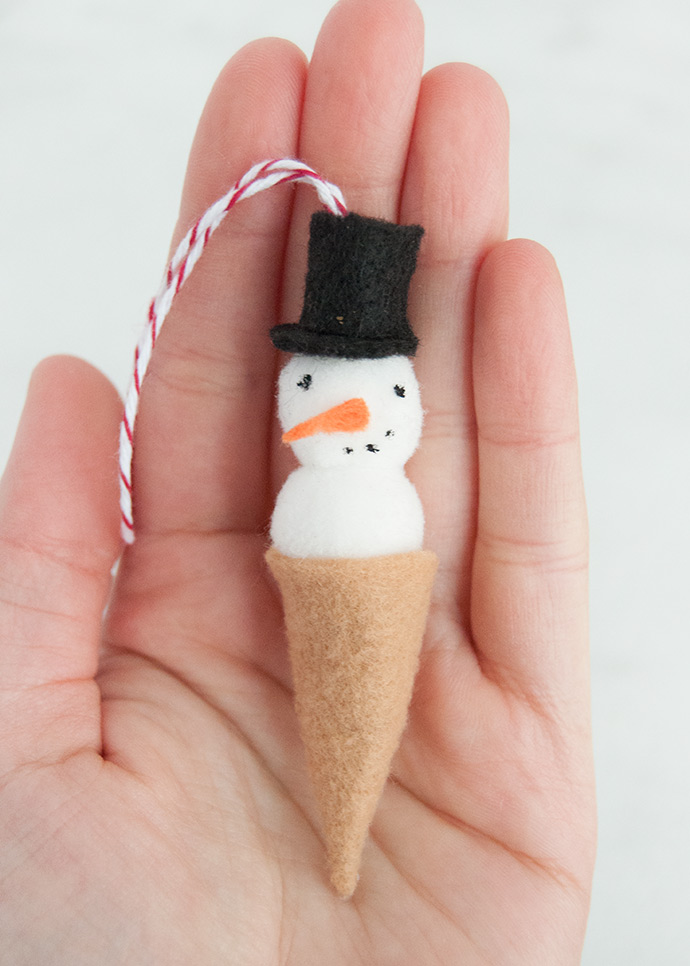 White pom poms
Felt (orange, tan, and black)
Hot glue gun
White glue
Scissors
Toothpick
String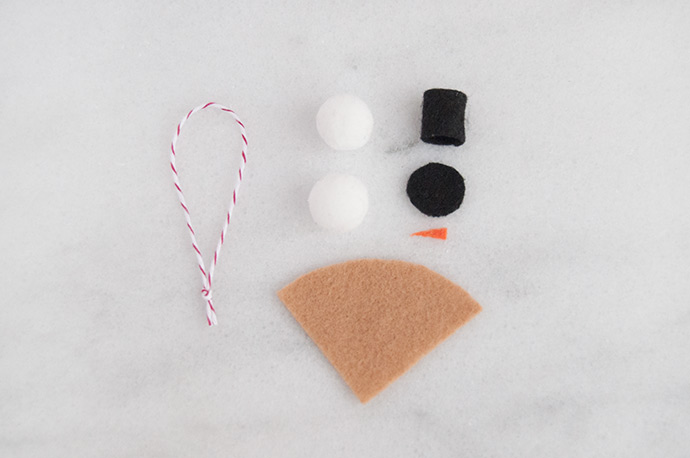 Step 1
Prepare your pieces – the image above shows what you'll need for one snowman ornament. Cut the tan felt into a 90-degree wedge with a curved edge, testing it by rolling it into a cone shape. Cut a tiny triangle from orange felt to be the carrot nose. For the top hat, cut a black felt circle about the size of a penny for the brim and for the top hot glue a black felt rectangle into a tube. Gather two white pom poms and tie a piece of string into a loop.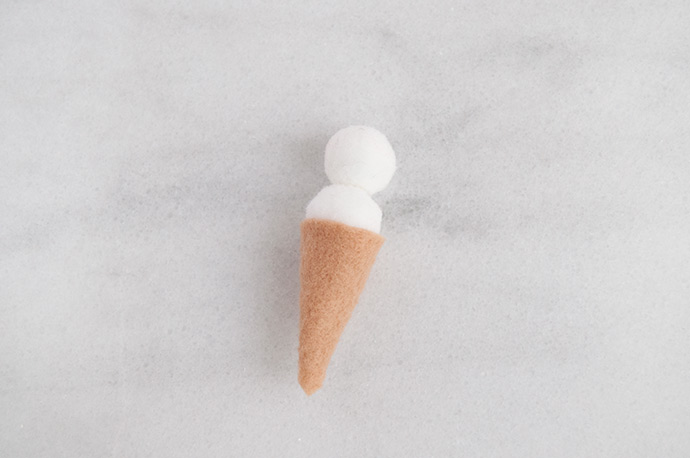 Step 2
Use hot glue to assemble the felt cone, and attach the two white pom poms inside.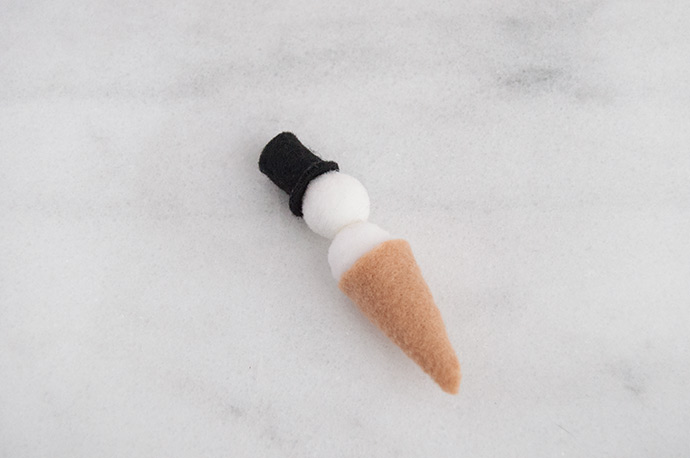 Step 3
Hot glue the top hat onto the brim, and then hot glue the entire thin onto the top of the snowman's head. You can put this straight on, or off to the side for a jaunty angle.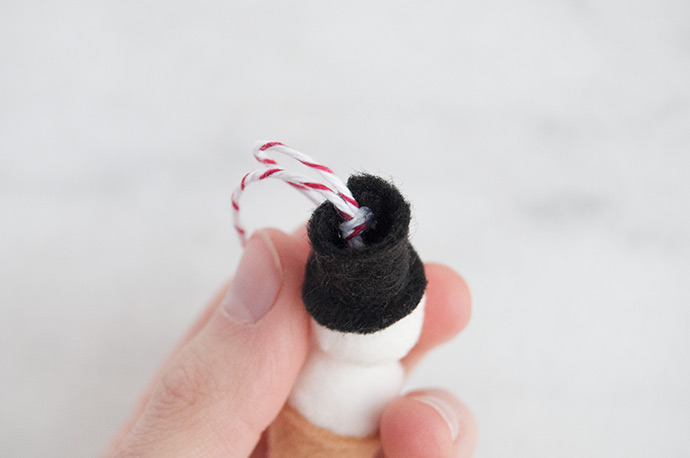 Step 4
Hot glue the knot of the loop into the hollow top of the hat.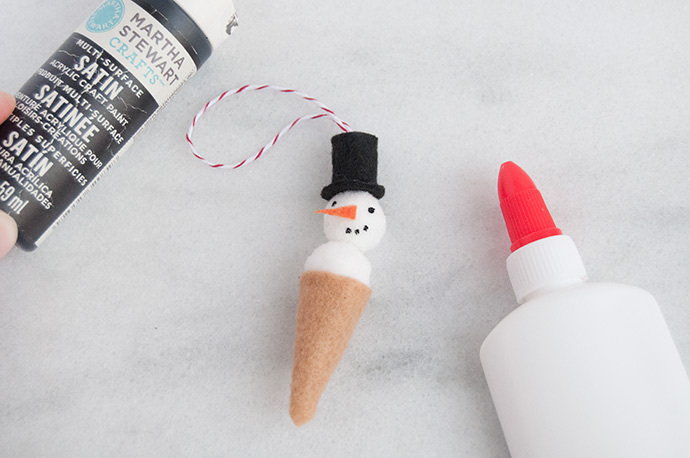 Step 5
Use white glue to attach the carrot nose to the snowman's face – hot glue is tricky here as you just need the tiniest dab and you might have it dry before you can attach it to the pom pom. Use a toothpick and black paint to add the snowman's coal eyes and mouth. Let dry.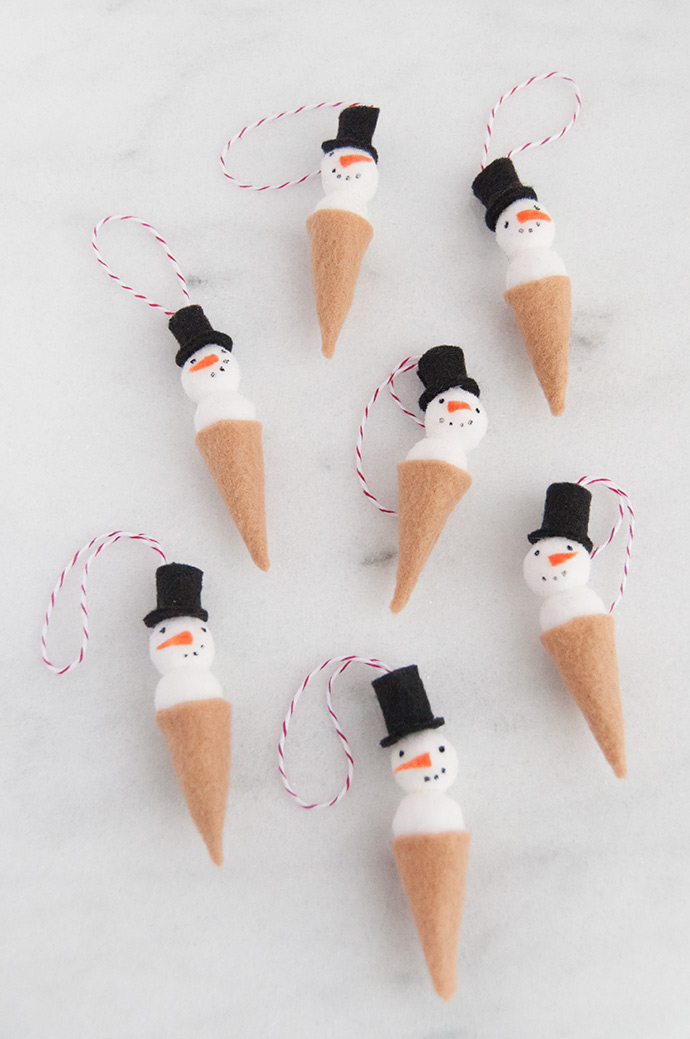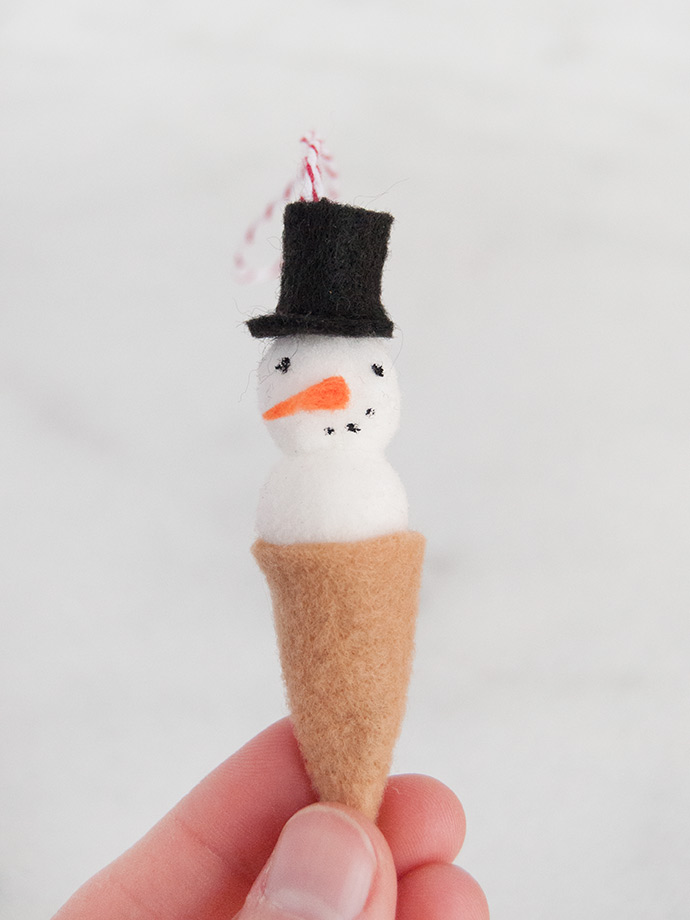 Aren't they cute? A huge thank you again to Kate Jenkins for the inspiration for these little guys. Make sure to give her a follow on Instagram to keep up with all her amazing textile art food and more.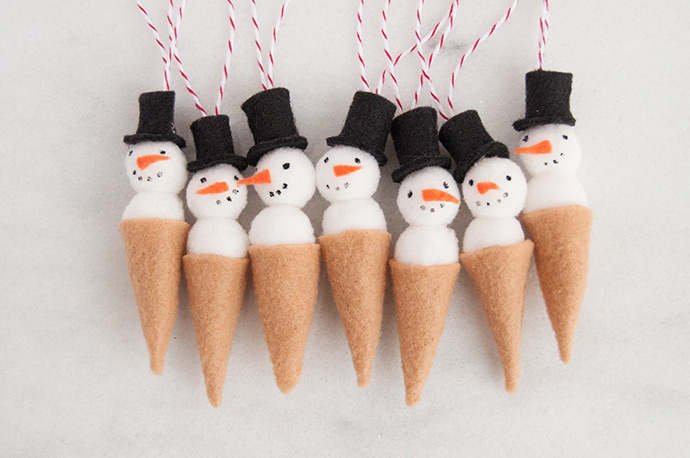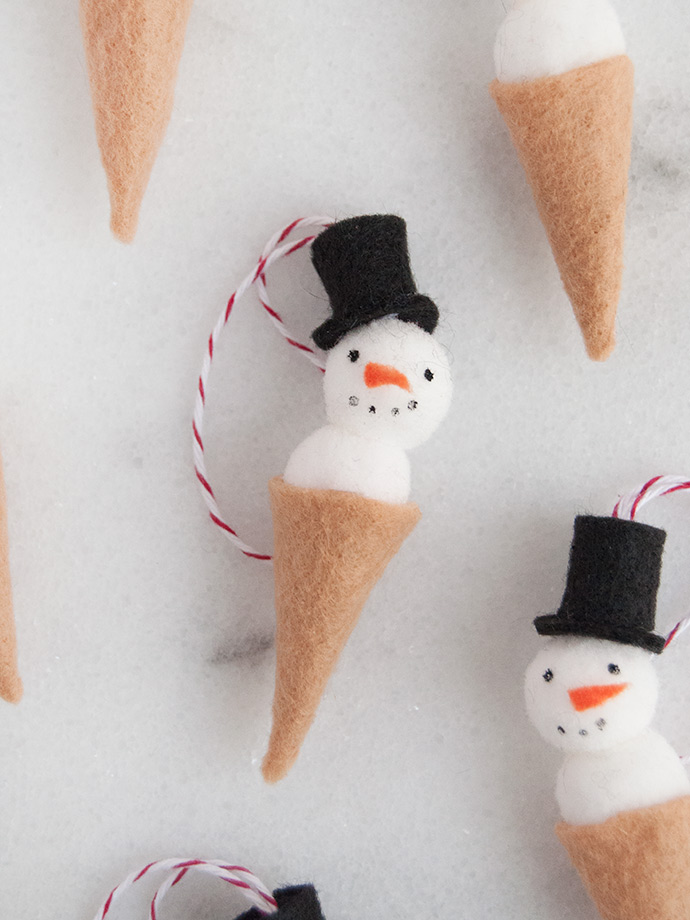 Happy crafting!!