This post is sponsored by Kid Made Modern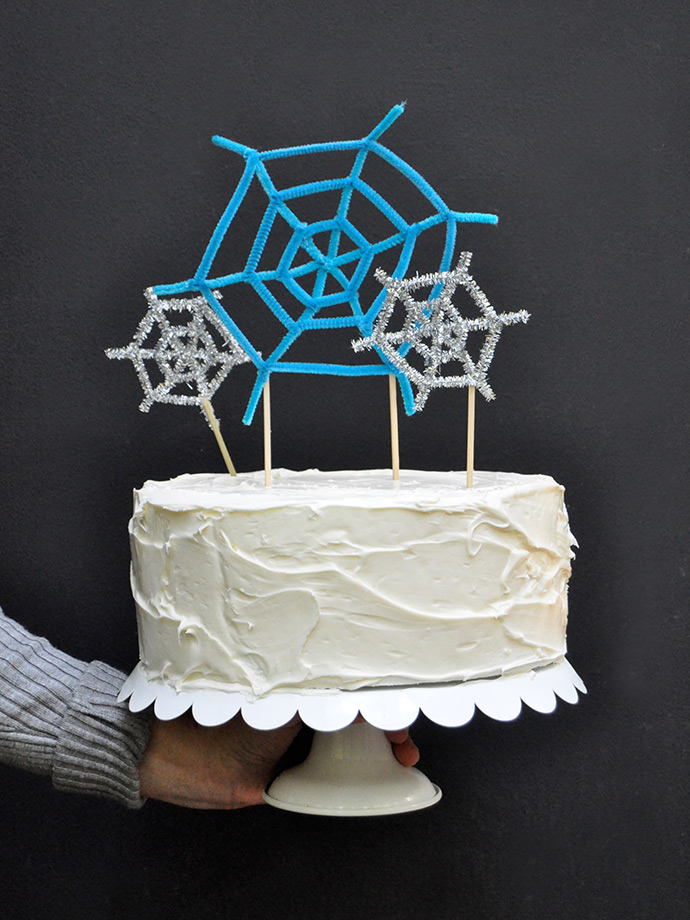 Halloween is officially one week away and we couldn't be more excited! We've had our decorations up all month long and are starting to think more about those last-minute finishing touches. Today we're super excited to be sharing these impossibly easy spiderweb cake toppers! They have such a classic Halloween look and they're so easy to make, we promise!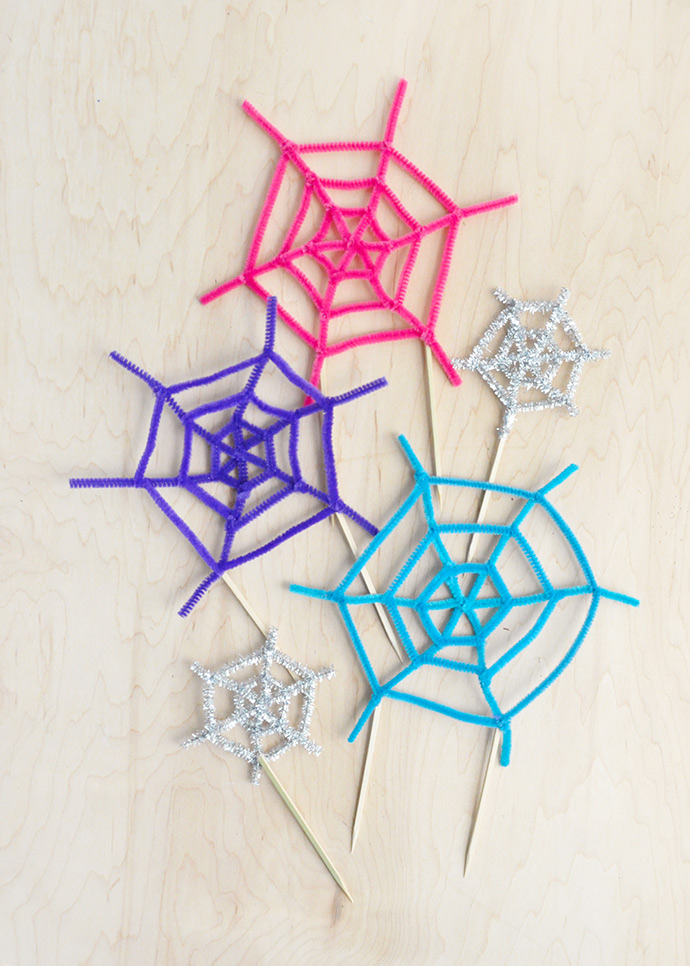 They're an amazing way to add a colorful, handmade touch to a storebought cake. We made a bunch of jumbo ones but a few mini ones too – wouldn't they be adorable on cupcakes? As usual, we used our favorite colorful pipe cleaners from Kid Made Modern's Arts and Crafts Library, which includes an awesome selection of colors in both neons and metallics. Watch the video below to see how we did it, and keep reading for written step-by-step instructions. Happy spiderweb making!!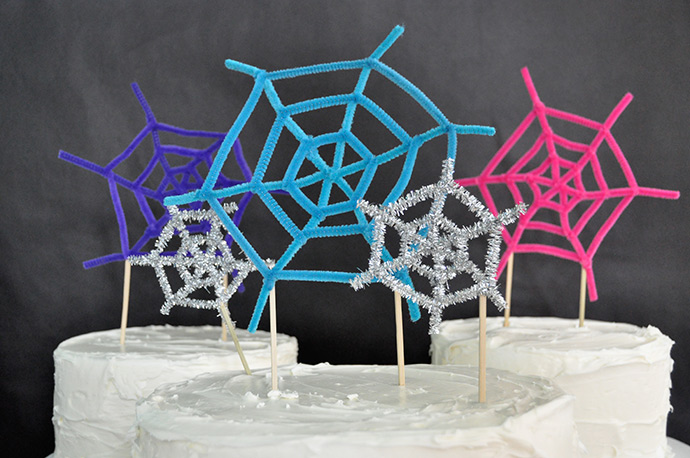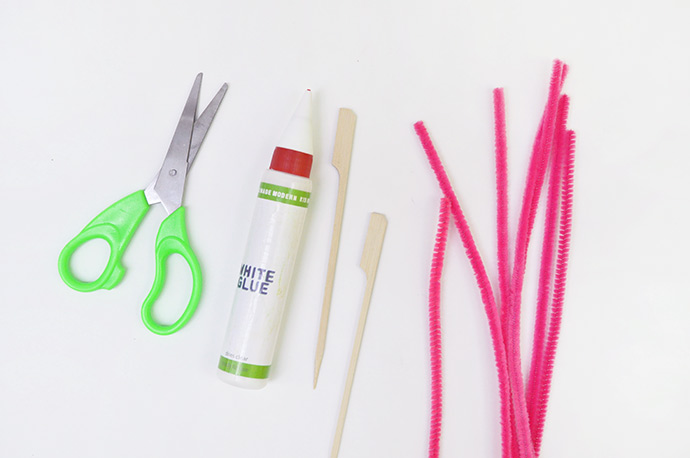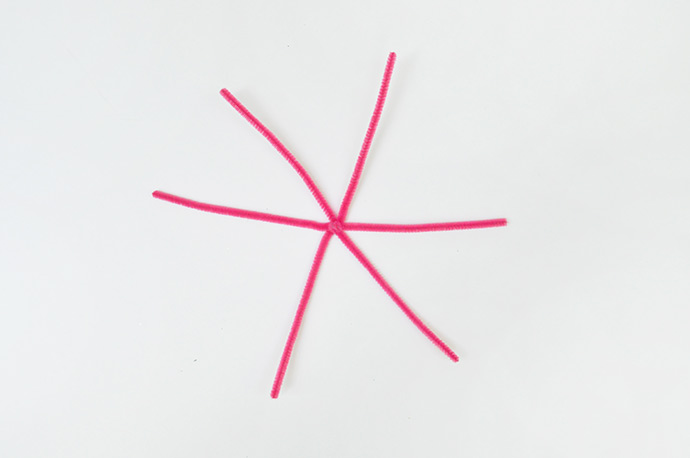 Step 1
Start by twisting 3 pipe cleaners of the same color together at their centers. You should end up with a star-like shape as shown above.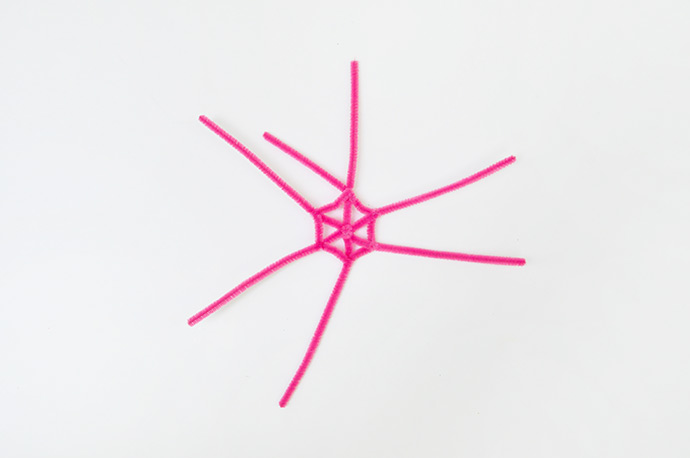 Step 2
Grab a 4th pipe cleaner, again in the same color, and twist the very end of it securely around one of the spokes about 1″ out from the center point. From there, bring the 4th pipe cleaner over to the next spoke and wrap around that one too in the same way you just did. Continue wrapping this 4th pipe cleaner around all the spokes until you're back where you started. Trim any excess pipe cleaner after securing the end in place.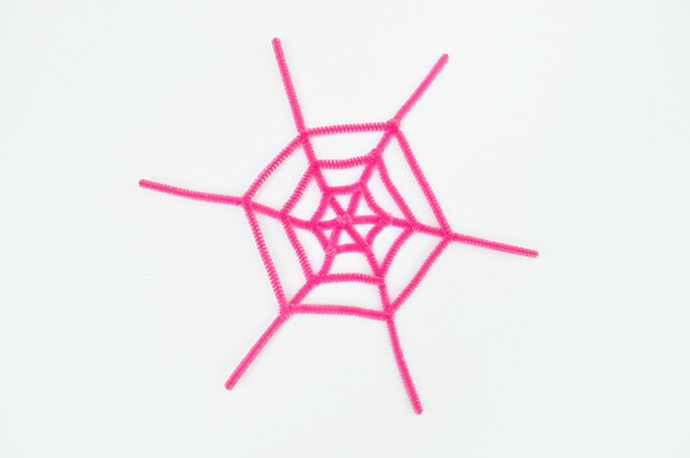 Step 3
Repeat this process several times until you have what looks like a colorful cobweb! When making these outer lines, you may have to use multiple pipe cleaners to finish the loop. Simply twist off to secure and add another pipe cleaner on as needed.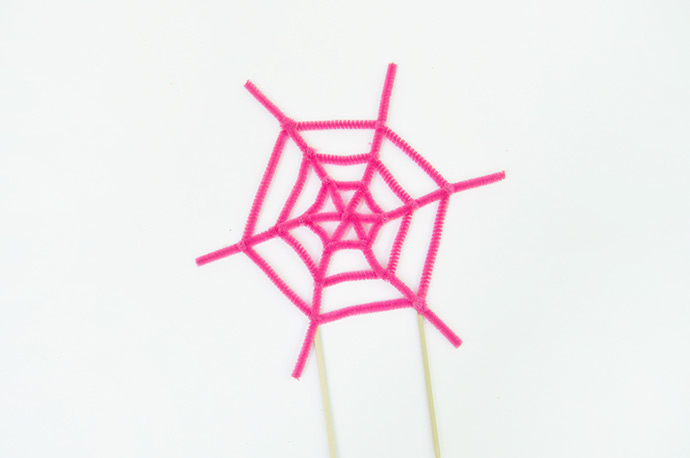 Step 4
Glue two short wooden skewers onto the spiderweb and let dry.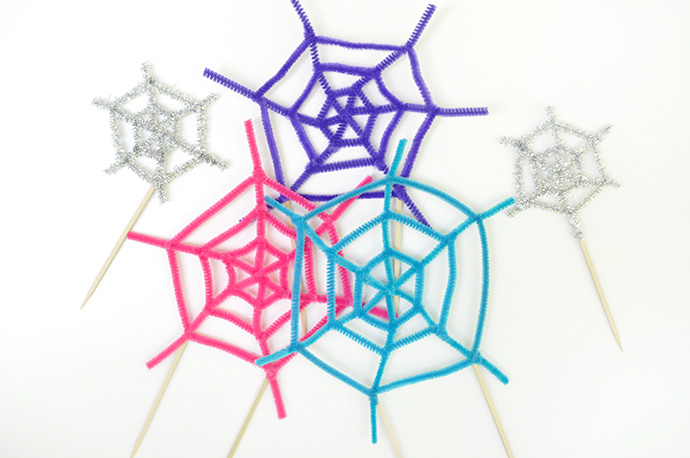 Step 5
Repeat in as many colors as you like! We also made some mini ones using silver pipe cleaners – these are fun to group with the bigger spiderwebs, or if you made a bunch of the mini ones you could put them on cupcakes instead!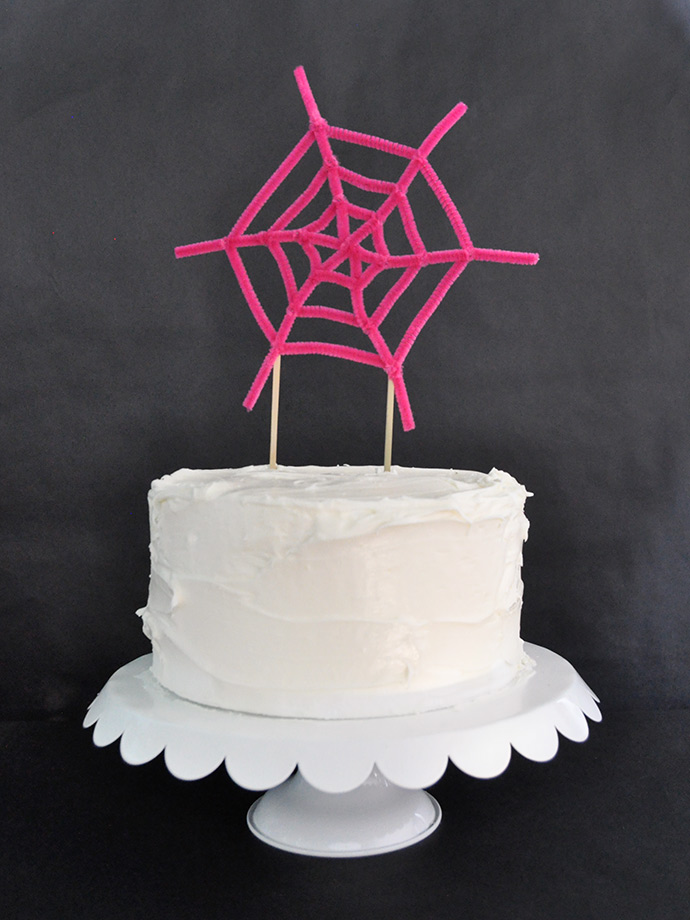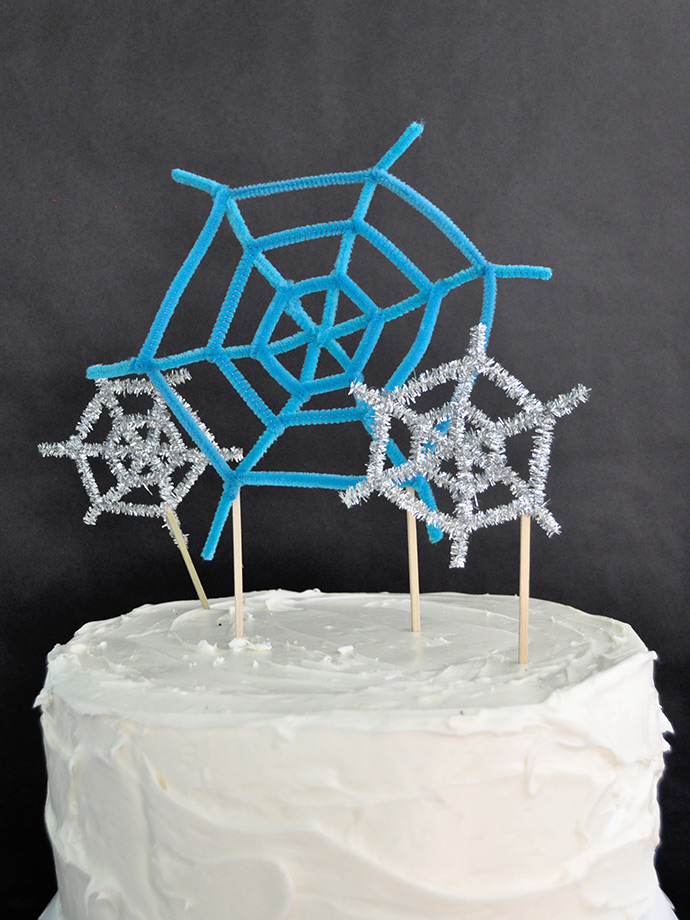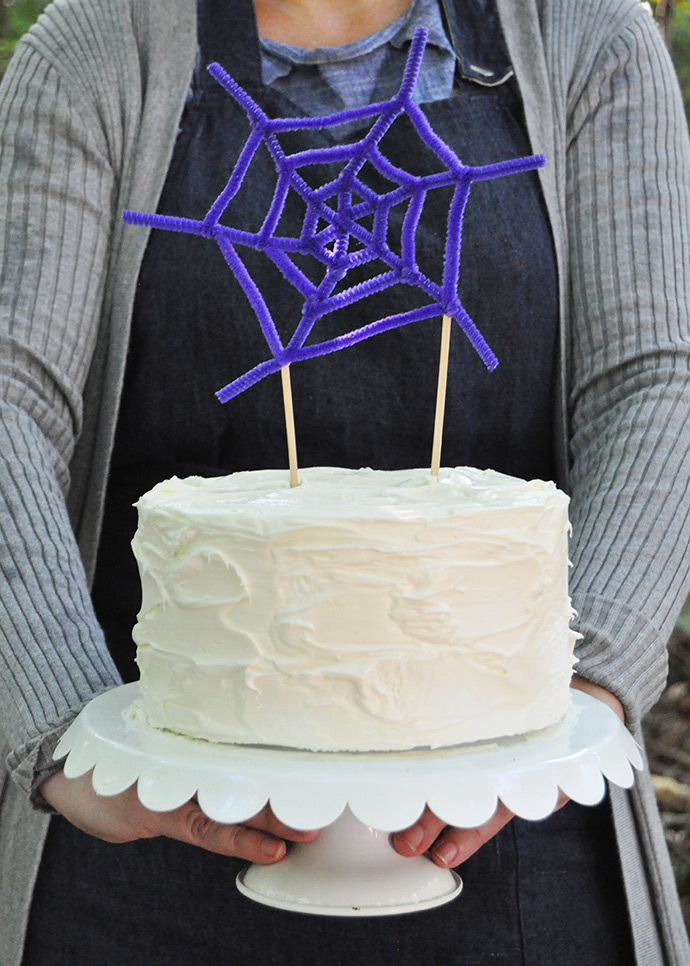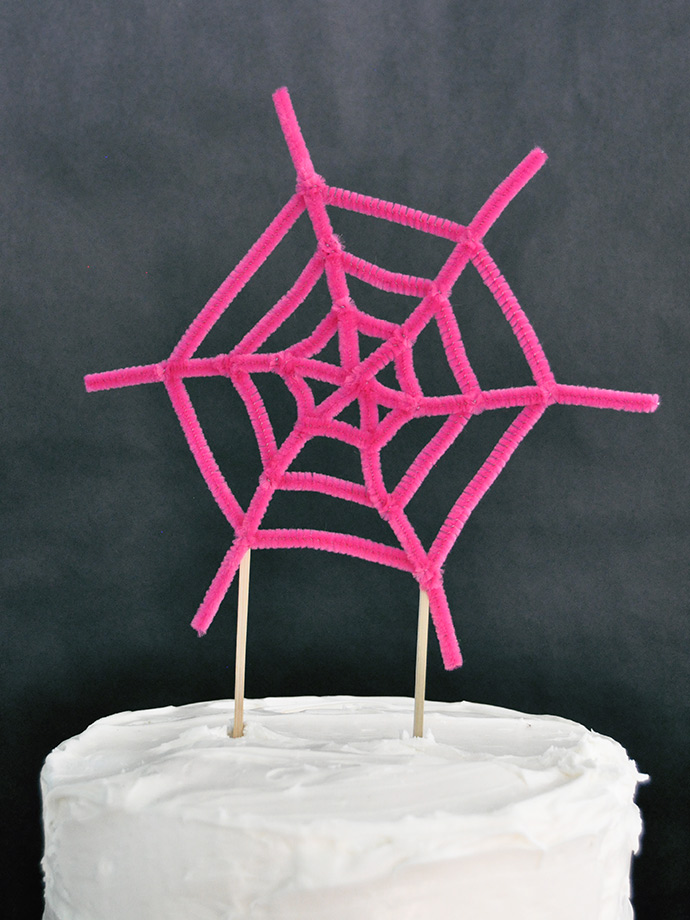 Happy Halloween!!