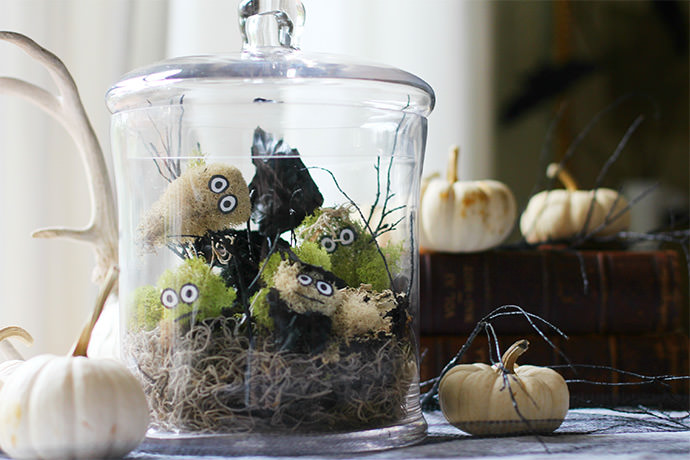 Make a fun and spooooky terrarium this halloween and let the moss come ALIVE in a monster-y way with this fun tutorial! Once you are finished, the terrarium is a spooktacular addition to your Halloween decor!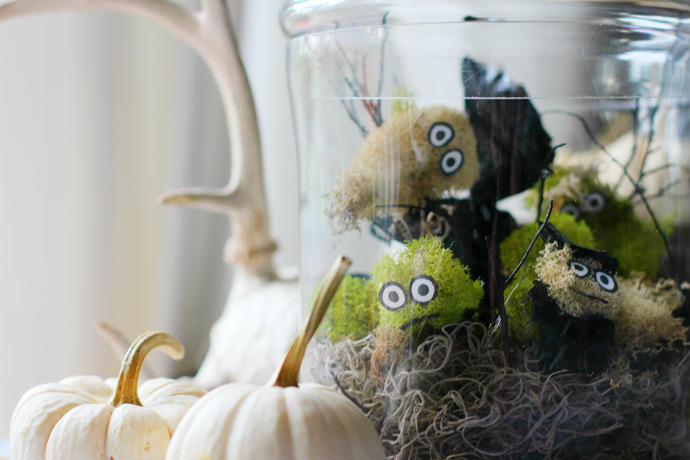 A large glass apothecary or terrarium jar
Moss
White card stock
Black permanent marker
Hot glue gun and glue sticks
Small twigs from year with or without leaves
Black tempera paint (or black spray paint if you are in a hurry)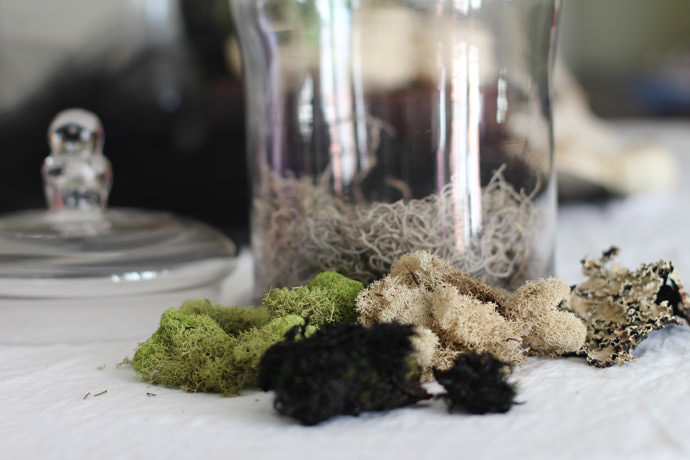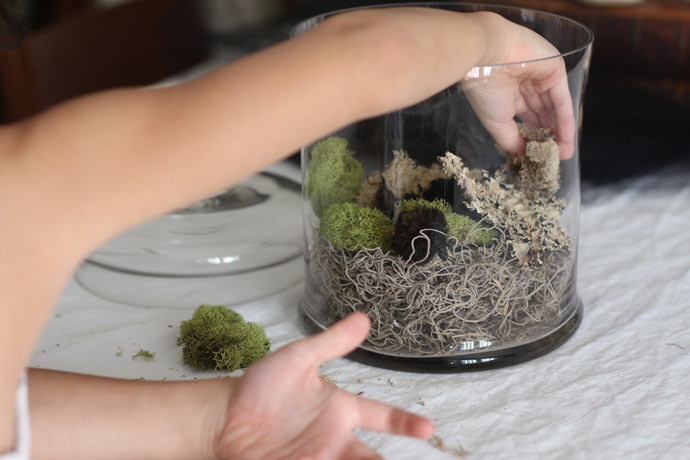 Step 1
Collect some twigs and from the yard. Look for small twigs with leaves and some without leaves too. Set them aside and choose a few pieces of moss to set aside with these twigs as well. Lay these items on a covered surface and paint black. Allow to dry and set aside. Once your painted items have completely dried, you can begin assembling your terrarium.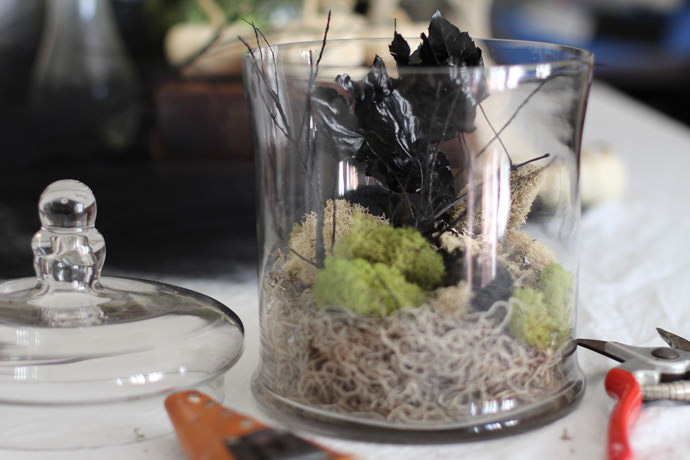 Step 2
Lay moss of different colors and textures down in the base of your glass jar. Once you have laid down the moss then you can add your twigs and tiny branches.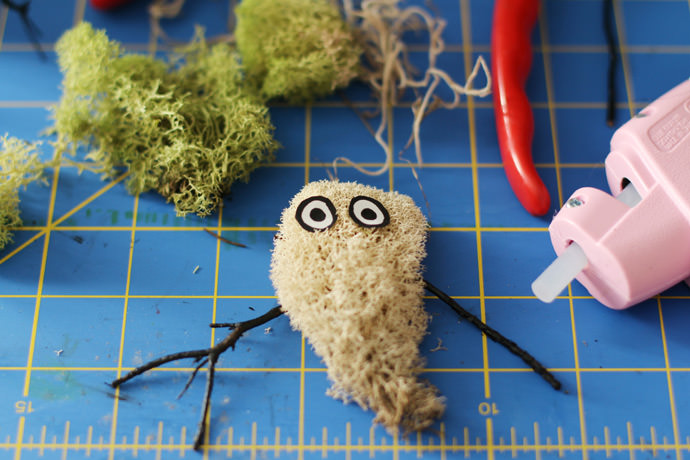 Step 3
Begin making your creepy Monster Moss creatures by crafting eyes from white card stock paper (draw round circles with a sharpie, dot in the center then cut them out) and gluing them onto the moss clumps along with twigs for arms and other features. Use some of your black-painted leaves for hair if you wish.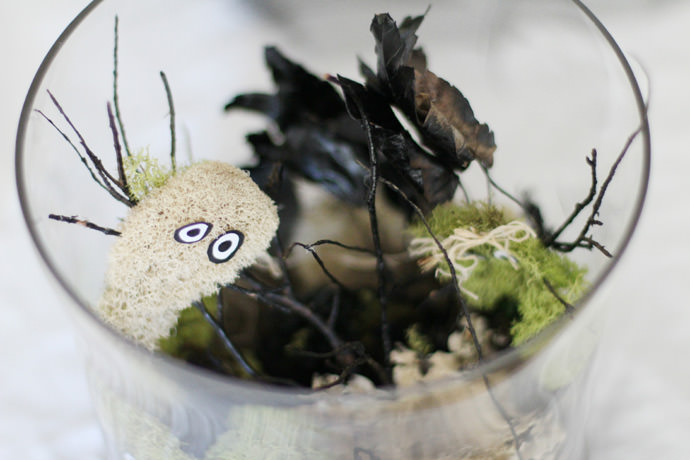 Step 4
Once you have crafted your Moss creatures, glue them onto the tiny branches and twigs in the terrarium.
After you have glued-on all of your Moss Monsters, you are finished! Simply close your jar and the creepy creatures will come alive!!