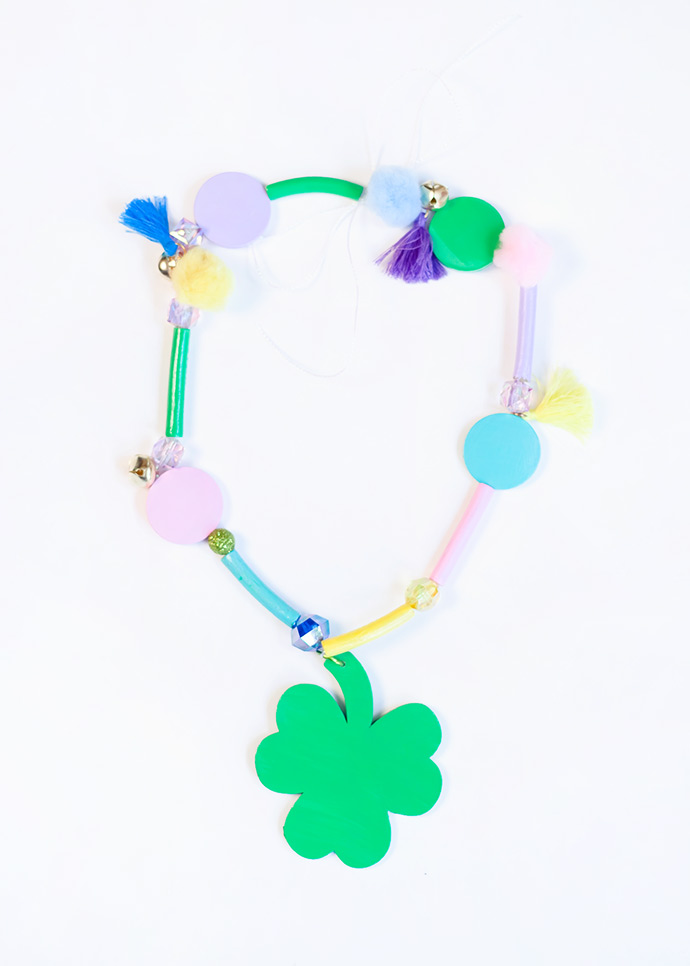 Do you have a good luck charm? We love a good pair of special lucky socks or even a lucky penny, but if you're looking for a little extra luck this St. Patrick's Day, you'll definitely want to try your hand at this colorful good luck charm necklace! Create this adorable pastel rainbow of beads, pasta noodles, tassels, bells, and charms to wear around – you're sure to get lots of compliments, and using green beads will prevent any pinches too! This is a great craft to make with supplies you happen to have on hand, with the special addition of a shamrock-shaped charm if you can! Watch the full how-to video below, and keep reading for tips and tricks for all the luck you need this March!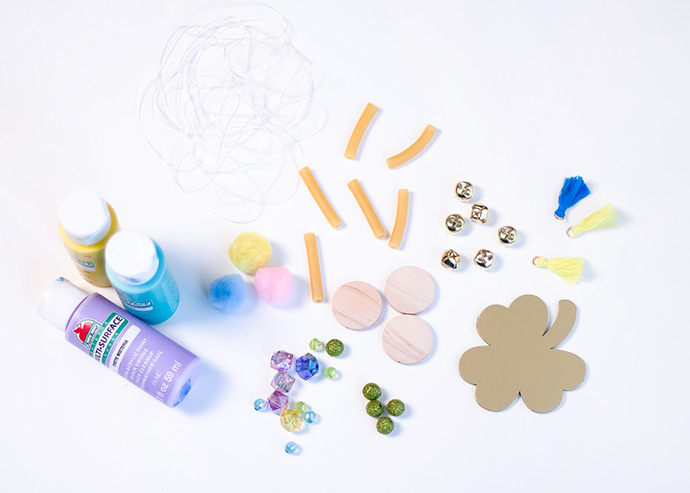 Paintbrush
String
Scissors
Beads (assorted shapes and sizes)
Jingle bells
Mini tassels
Pom poms
Pasta noodles
Shamrock-shaped charm
Glue (optional)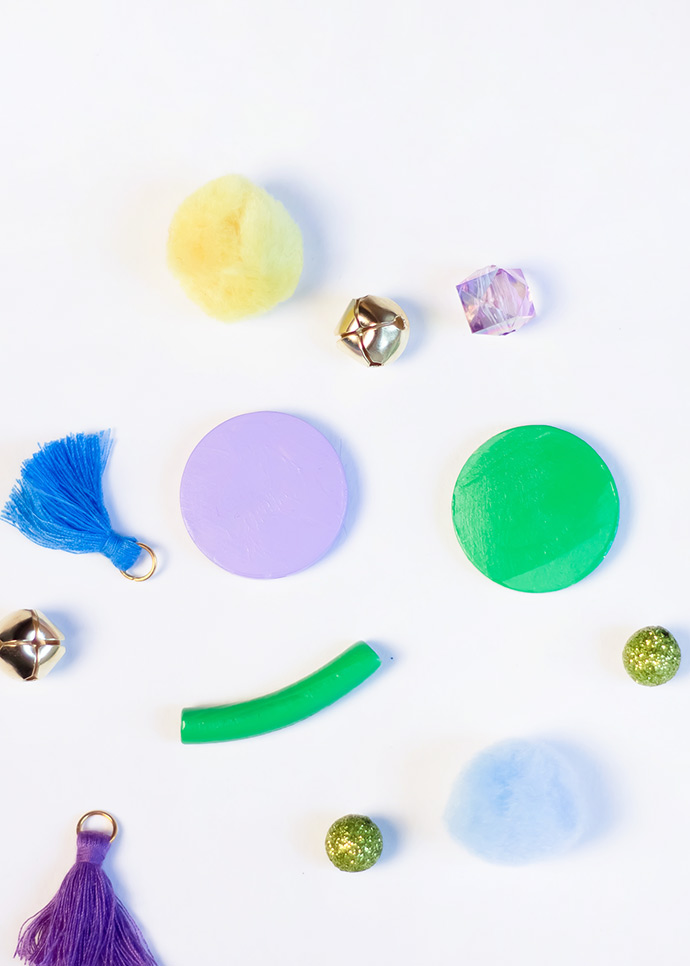 Step 1
Prep your beads! If using pasta noodles and plain wooden beads, pick out a few shades of paint and apply onto each. We used a few shades of pastel to create a sort of rainbow look on the necklace.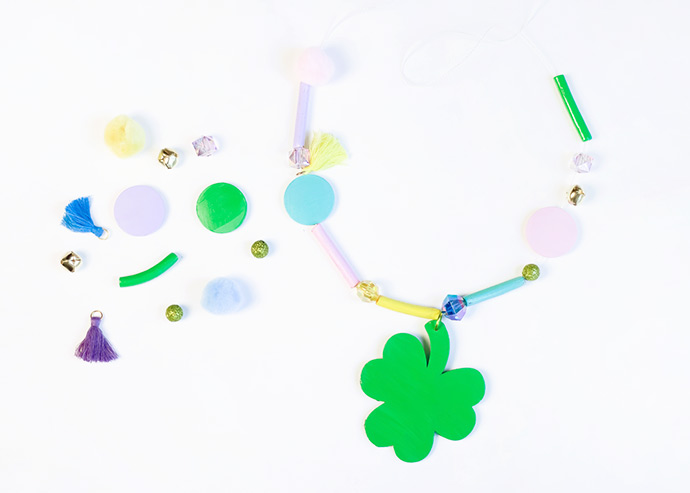 Step 2
Cut a long piece of string and thread all your beads on. If you're using a shamrock charm like we did, you'll want to put that on first so that it hangs in the center of the necklace and then add beads on either side to keep it centered. Alternate between painted noodles, jingle bells, tassels, and other beads for a fun mix-and-match look. If your pom poms don't have holes in them, use a dab of glue to secure them onto other neighboring beads. Let dry.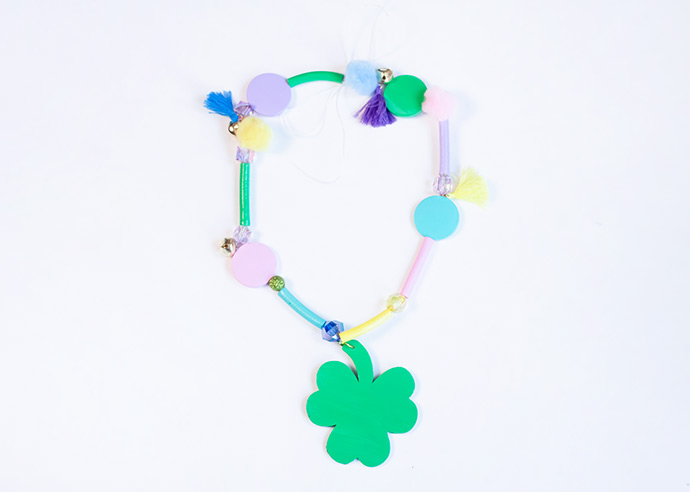 Step 3
Once all the beads are on, tie the two loose ends of the string together securely in a double knot. Make sure that the necklace is big enough to fit around the wearer's head! If you want a shorter necklace, you can get a clasp from the craft store and tie those two pieces to the ends of the string here instead.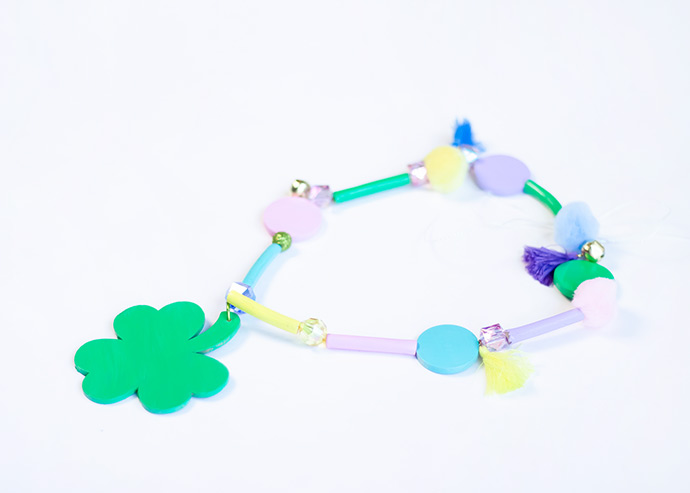 And voila! Your lucky necklace is ready to wear!
Happy St. Patrick's Day!!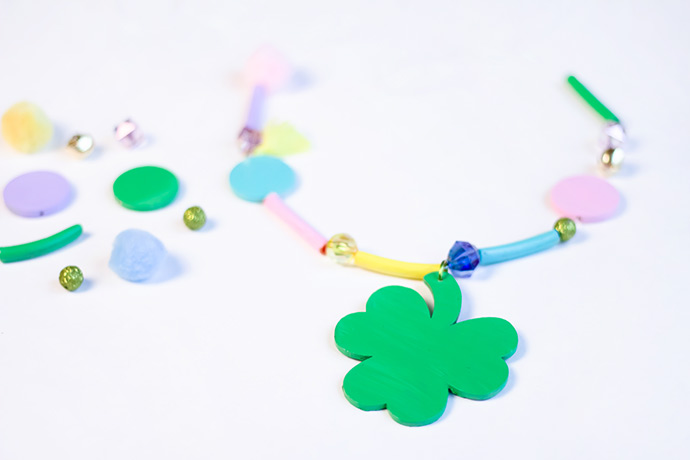 Video and photography by Caroline Gravino
Creative Direction by Handmade Charlotte