December is upon us and you know what that means: Christmas baking! We are suckers for everything sugary sweet, full of chocolate, pepperminty – you name it! We've left cookies out of the picture for now (they deserve their own category, don't you think?) and gathered up a few of our all-time favorite recipes that are perfect for baking with kids this holiday.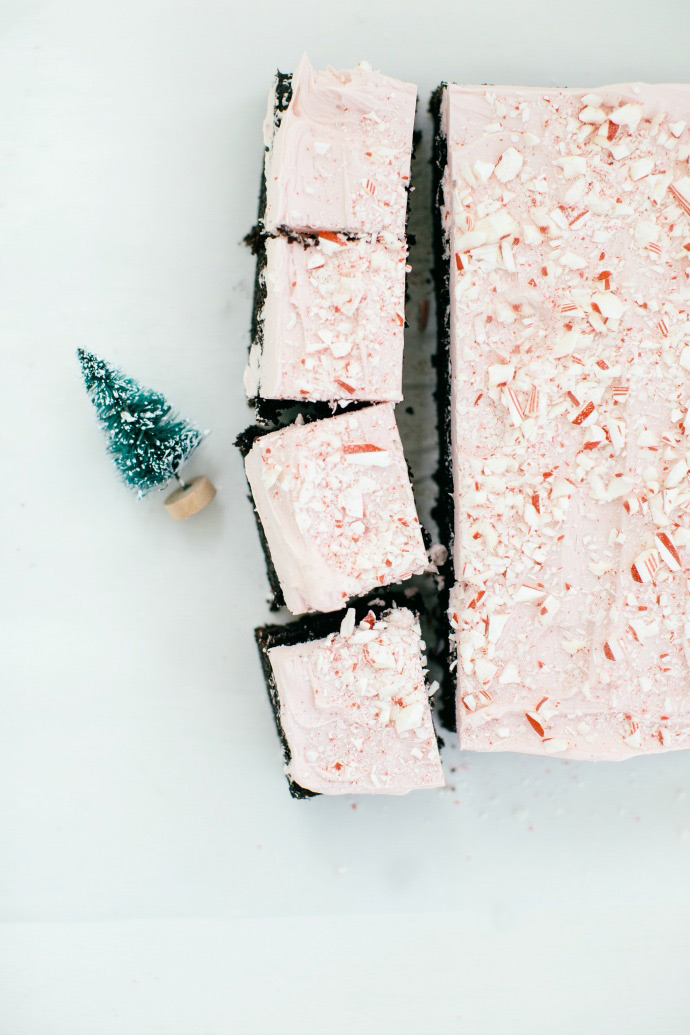 Candy Cane Snack Cake
This chocolate cake is topped with peppermint buttercream and crushed candy canes. The perfect snack to go alongside your hot chocolate this winter!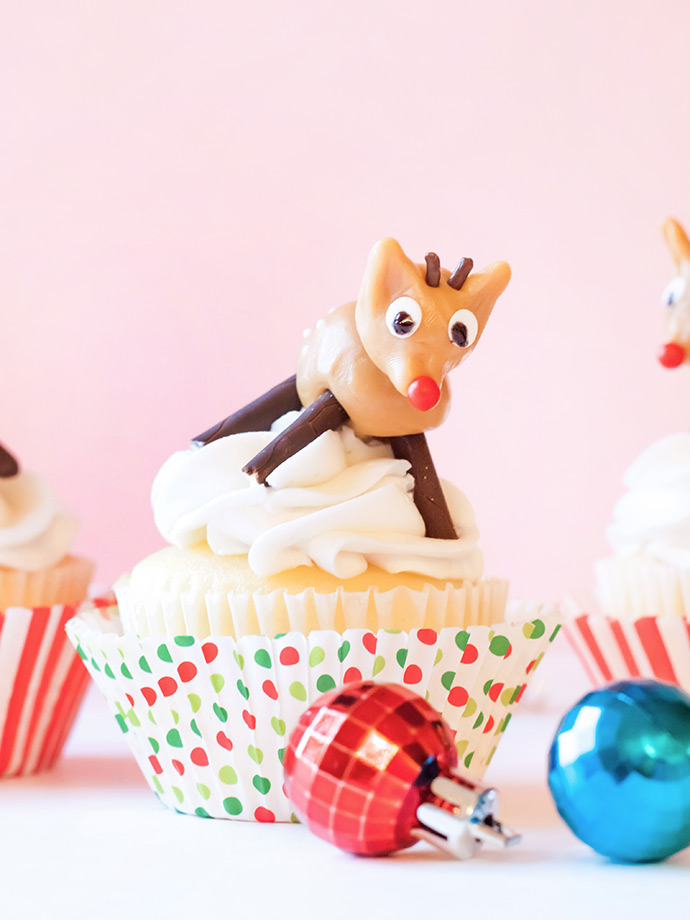 Caramel Reindeer Candies
These candy Rudolphs are cute as can be, and edible too if you can believe it! Shape store-bought caramel candies into reindeer bodies, add on a few more candies for the legs and face, and voila! You'll have a whole bunch of reindeer ready to pull a sleigh – or maybe even nestle on top of cupcakes.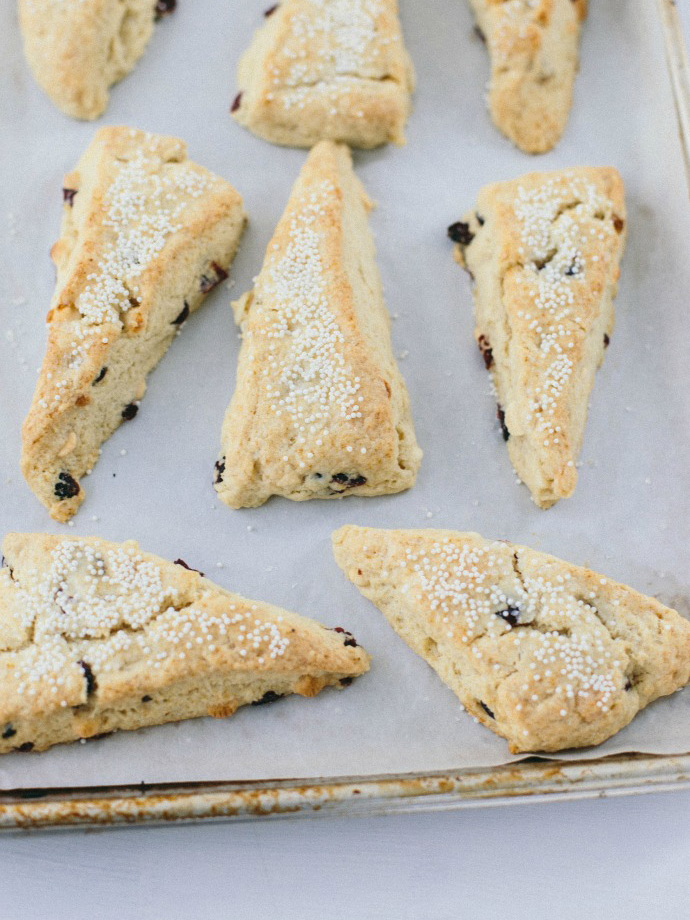 White Chocolate Christmas Scones
These tasty scones are packed full of white chocolate, cranberries, and ginger – yum! Sweet, but not too sweet, they make a lovely breakfast treat for Christmas morning. Topped with white pearly sprinkles, these scones are just the wintery treat all your holiday guests will love.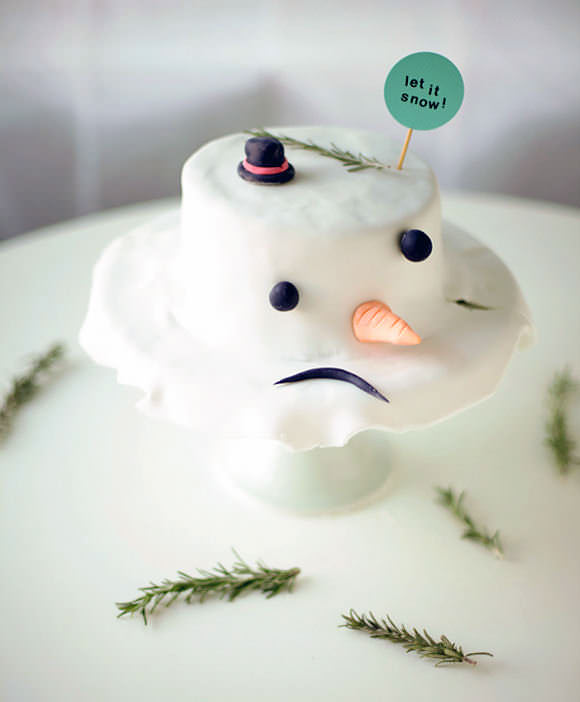 Melted Snowman Cake
Decorate your favorite cake with some white fondant – it looks just like melting snow! Kids will love helping roll the fondant, shape the snowman's facial features, and put it all together. It really makes a show stopping Christmas cake, and is a great recipe to try if you're new to working with fondant!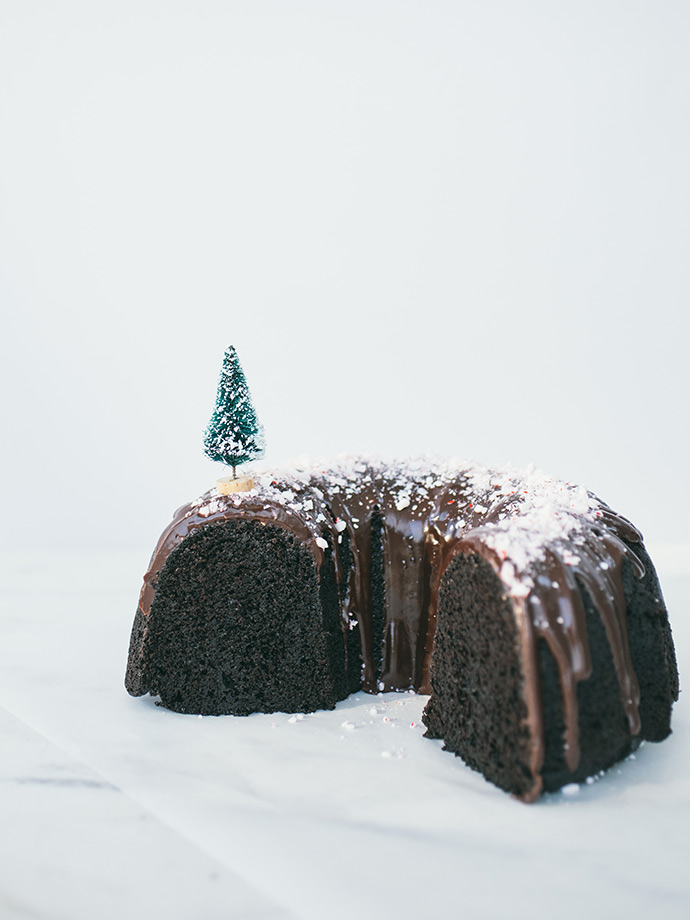 Chocolate Mint Bundt Cake
Chocolate and mint are a classic combination that we can't get enough of, especially around the holidays. Covered with ganache and crushed candy canes, this cake is a real beauty and much quicker to bake than a layer cake if you're short on time.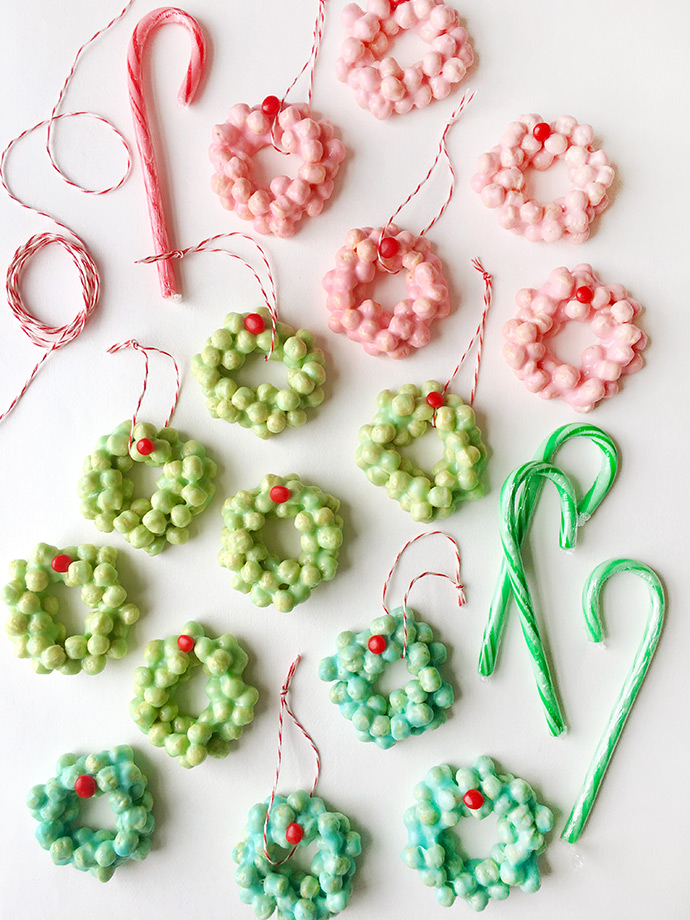 Cereal Wreaths
Corn puff cereal is transformed into modern and colorful wreaths with just a little help from food coloring and melted marshmallows! Kids and adults alike will love these sweet treats, and they're a great one to make with kids too.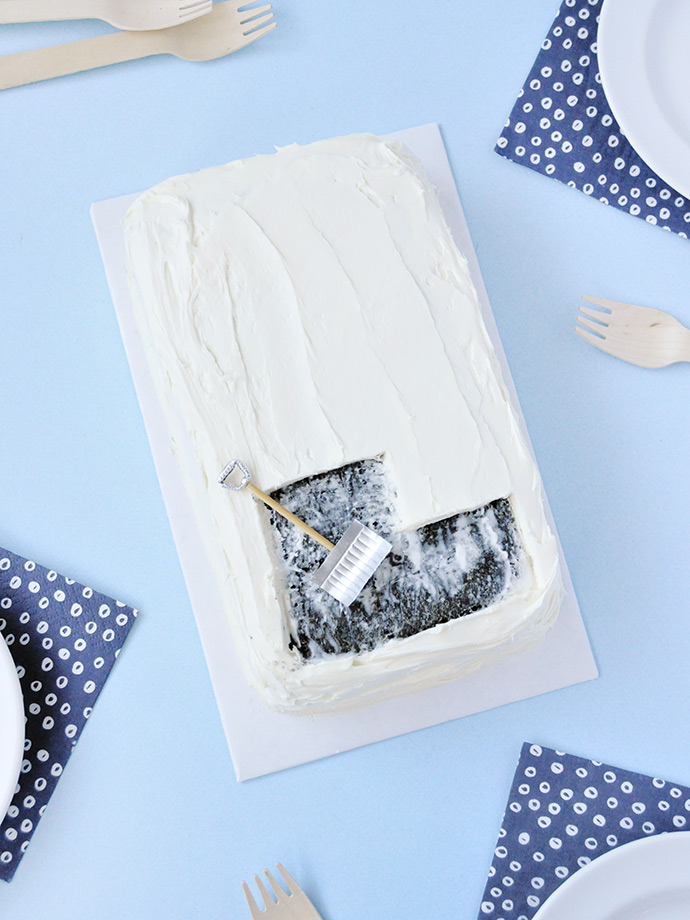 Wintery Snowfall Cake
You may be getting tired of shovelling snow, but we're guessing this cake is a whole other story! Ice your favorite cake with white frosting, and scrape some away to look like a miniature person has been shovelling it away!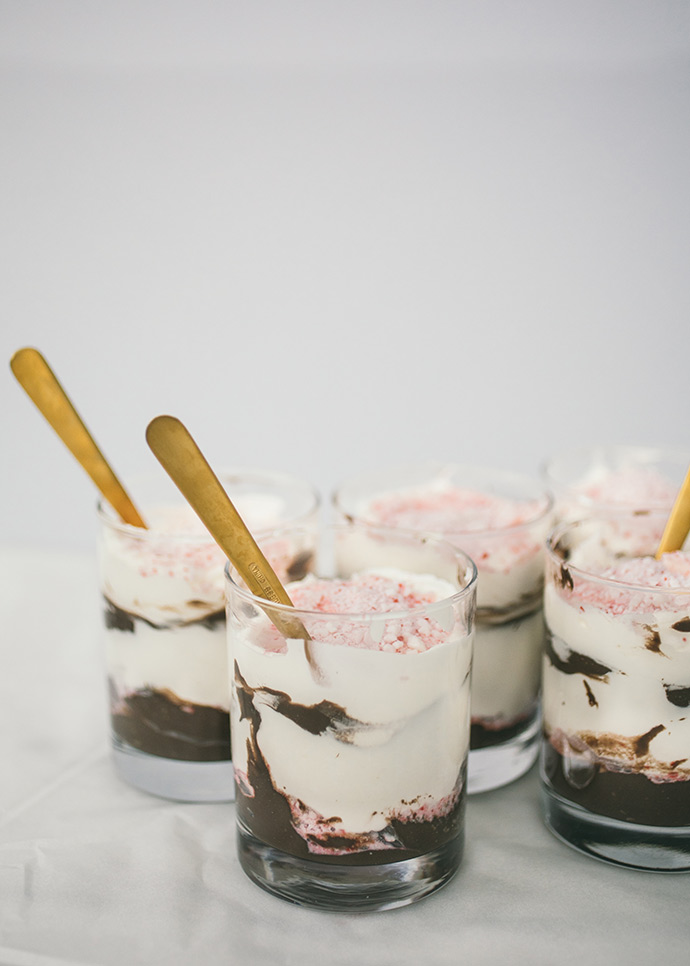 Chocolate Mint Pudding
Chocolate pudding and mint-flavored whipped cream are layered together to make these festive Christmas treats. Topped with candy canes, these pudding cups come together without much effort but make a big impact.
Happy baking!