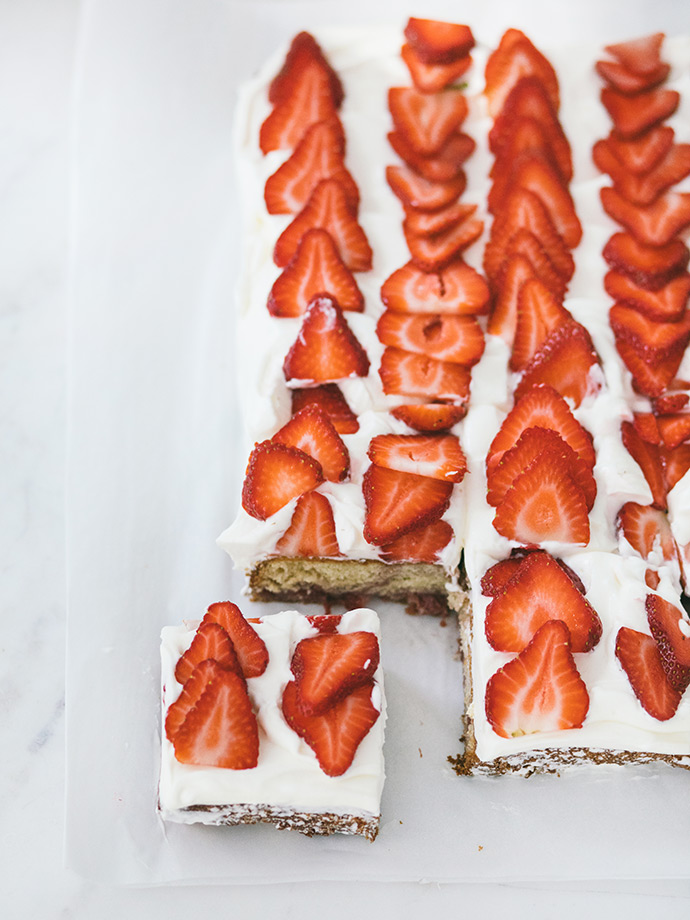 The only thing better than strawberry shortcake is this strawberry shortcake cake – an easy (and delicious) riff on the classic dessert that can feed a crowd. Classic strawberry shortcake is actually composed of subtly sweet biscuits, strawberries, and whipped cream. The soft, fluffy biscuits are cut in half and the bottom half is topped with sweetened strawberries, a generous dollop of whipped cream, and of course the top half of the biscuit. Yum!!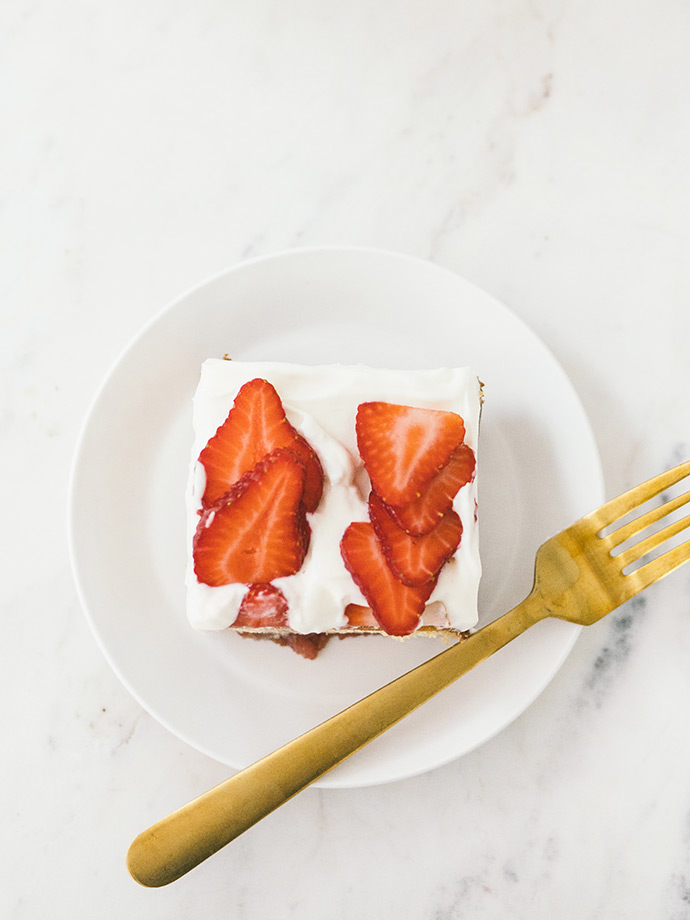 In today's recipe though, yellow cake is topped with cream cheese whipped cream and then piled high with sliced strawberries. It's a fantastic summer treat, and could even be made with chocolate cake if that's more your thing.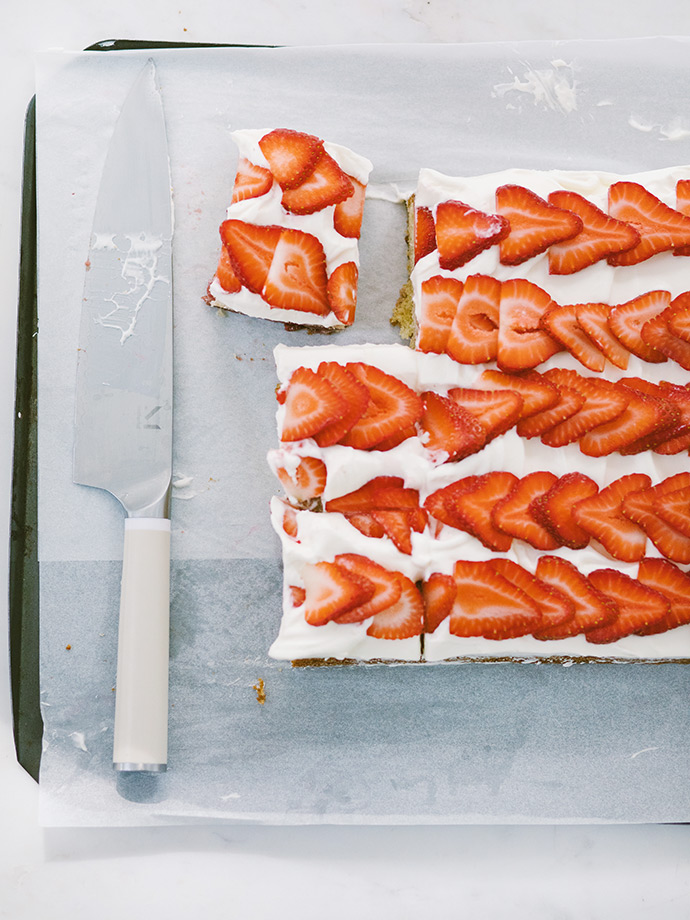 1 yellow cake, baked in a 9 x 13 inch pan (I used this recipe here, or a box cake will work fine, too)
8 ounces cream cheese, room temperature
3/4 cup granulated sugar
1/2 teaspoon pure vanilla extract
1/4 teaspoon salt
2 cups heavy cream
1 pound strawberries, sliced
Bake the cake according to the directions and let it cool.
In the bowl of a stand mixer fitted with a paddle, beat the cream cheese on medium until smooth. Add the sugar, vanilla, and salt and beat on medium until smooth and light, about 3 minutes. Scrape down the sides of the bowl and fit the mixer with the whisk attachment. With the mixer running on low, slowly add the heavy cream, whisking until fully combined. Increase the speed to medium-high and beat until stiff peaks form, stopping to scrape down the sides of the bowl as necessary, 2-3 minutes.
To Assemble the Cake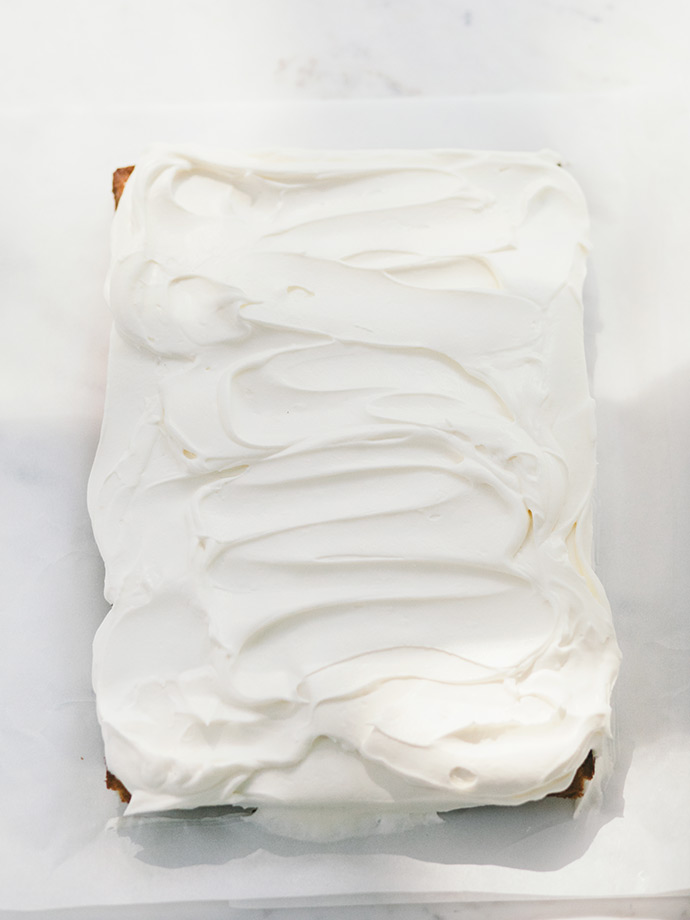 Top the cooled cake with the cream cheese whipped cream. Add the sliced strawberries in a decorative pattern. Slice, and serve. The cake can be served immediately, or chilled for up to 2 hours before serving.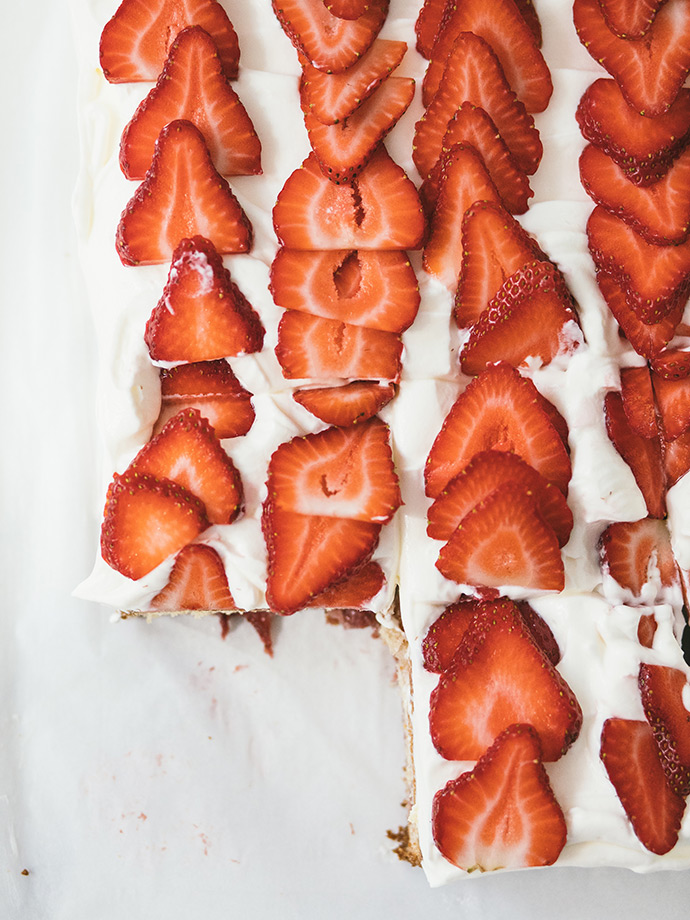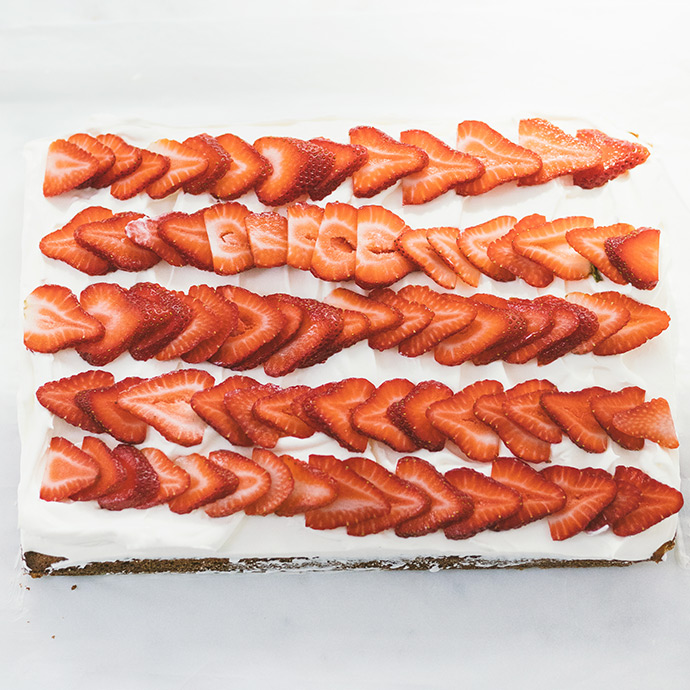 If you're planning a summer party during strawberry season, why not make it a strawberry social? Strawberry socials are traditional Victorian summer gatherings where friends and family would gather to enjoy the freshest strawberries of the season. And of course, they'd wear their best linen suits fancy hats!  Host a casual strawberry social of your own this summer and invite guests to bring their favorite strawberry treat along. And of course this strawberry shortcake cake is the perfect recipe for the social – easy to bake and assemble without worrying about plating or having exactly enough biscuits.
Depending on where you live, there may even be strawberry socials or even festivals organized in your community, with parades, carnival games, bake sales, and everything! If there's a strawberry recipe contest, here's betting this strawberry shortcake cake takes first prize!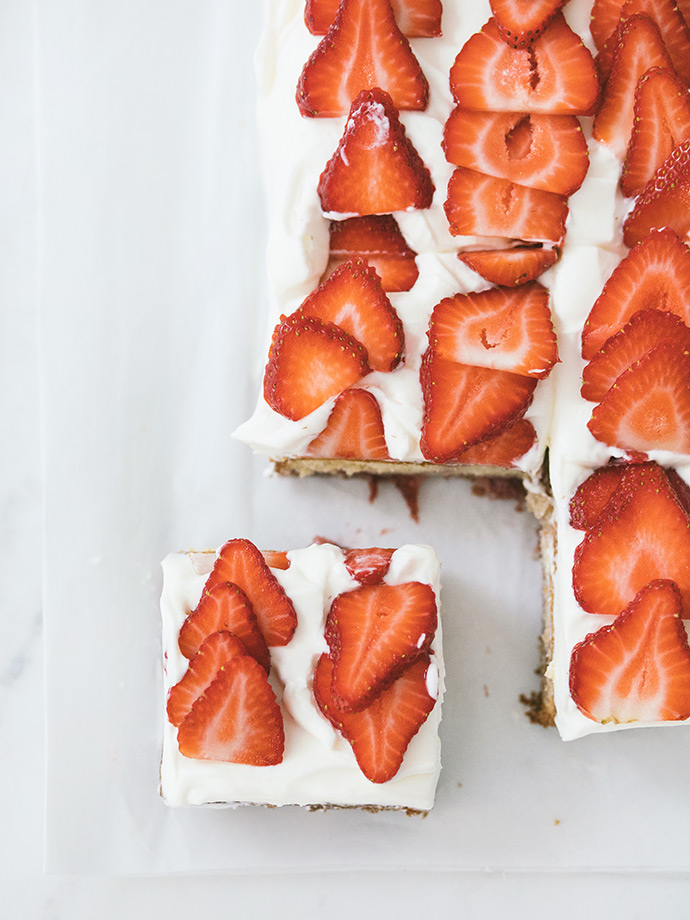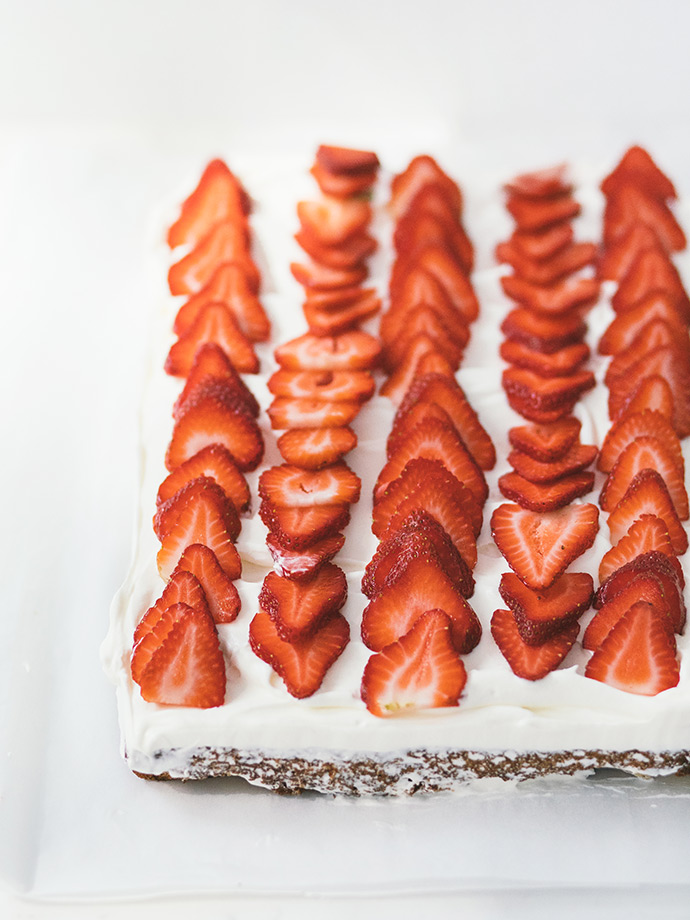 And no need to look any further for even more tasty recipes to take advantage of strawberry season this year! You don't want to miss these strawberry turnovers perfect for brunch or an afternoon snack! Or how about this polka dot strawberry pie with a hint of ginger? And if you really can't get enough strawberry shortcake in your life, these heart-shaped mini strawberry shortcakes are another great recipe for a summer picnic or cook-out.
Enjoy!