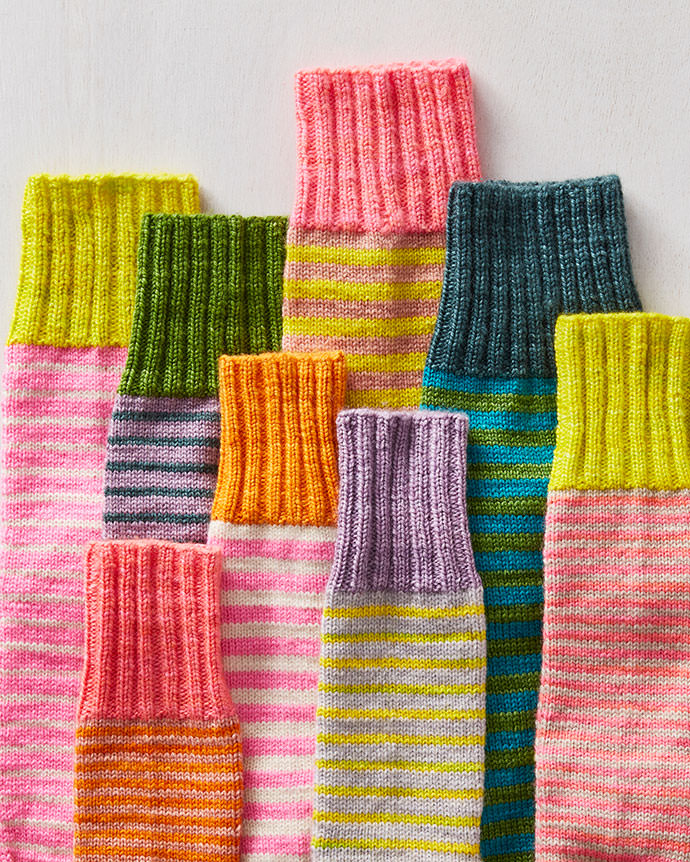 May 5th is International Cri du Chat Awareness Day – participate in the Stripey Sock Campaign in collaboration with Purl Soho. 
Cri du Chat Syndrome (also known as 5p minus) is a rare genetic disorder caused by a deletion on the short arm of the 5th chromosome. 
It results in a wide range of intellectual and developmental abilities. Cri du Chat means "cat's cry" in French and gets its name from the high pitched cries many of the children have at birth. Because the disorder is so rare and not well known even in the medical field, diagnosis can often be delayed.  We'd like to help change that, as with early interventions and the proper support, children are better able to reach their highest potential. 
On May 5th (today!), join us in wearing striped socks to show support and help raise awareness for Cri du Chat. Wear one long and one short, to represent the deletion of a portion of the short arm of the 5th chromosome and then post your pictures on social media to join us in the Stripey Sock Campaign.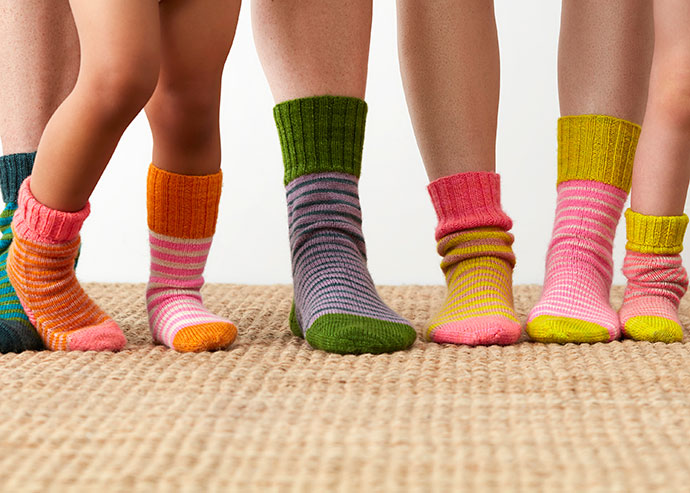 We want to thank Liz Adler and Silke Stoddard for organizing this important campaign, and our friend Jodi Levine for sharing it with us. We're so glad to play even just a tiny role in helping raise awareness and sincerely hope that you've learned something and help get the word out even more by wearing stripey socks with us.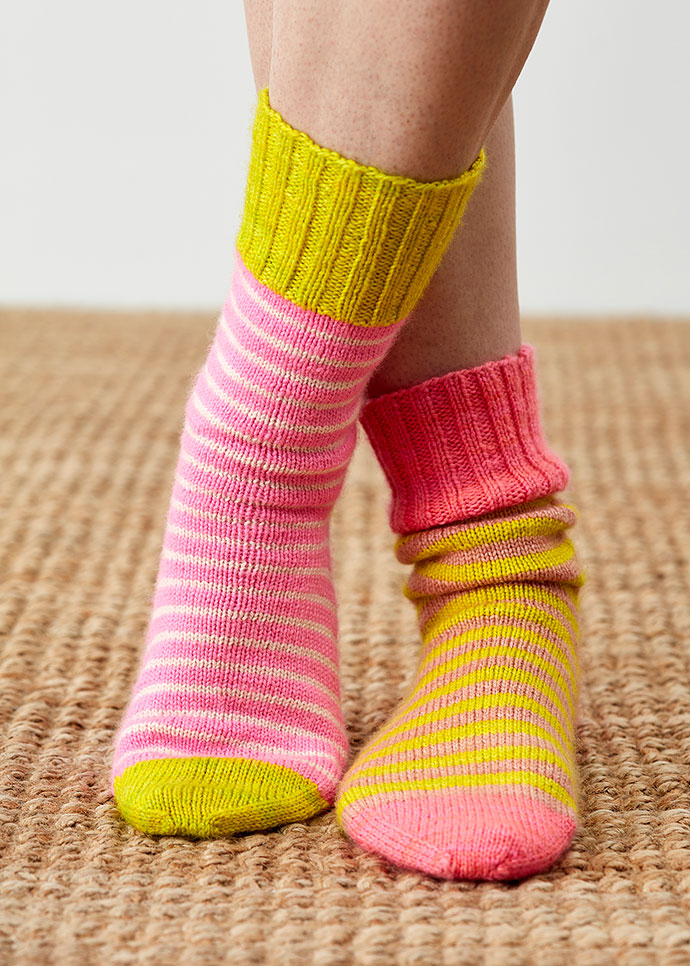 This year, the Stripey Sock Campaign collaborated with Purl Soho. Using their sock pattern and Posy yarn, Liz and Silke knit striped socks in bright, fun color and stripe combos and photographed them on some small and big friends.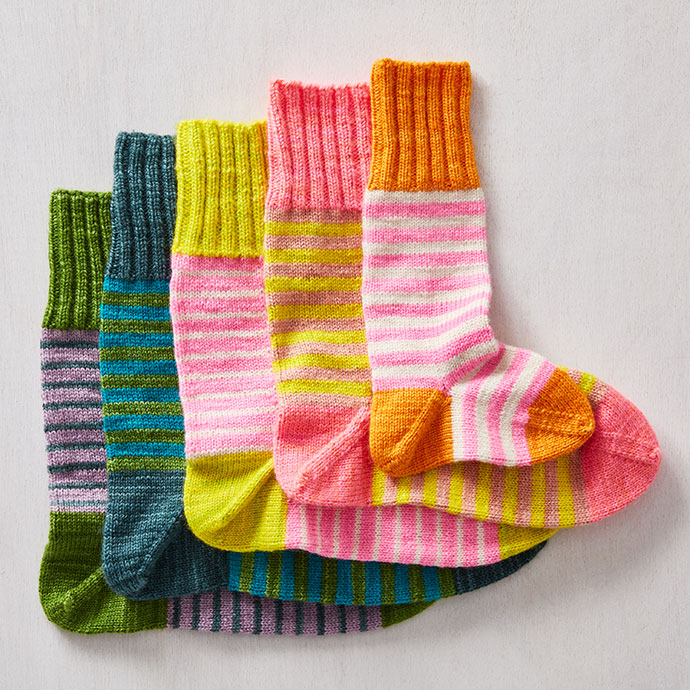 So get involved in the Stripey Sock Campaign this year and help spread the word! Join us on Instagram by sharing photos of you and your family wearing stripey socks – don't forget to follow & tag @stripeysockscampaign and use hashtags #stripeysockcampaign and #criduchatawareness too!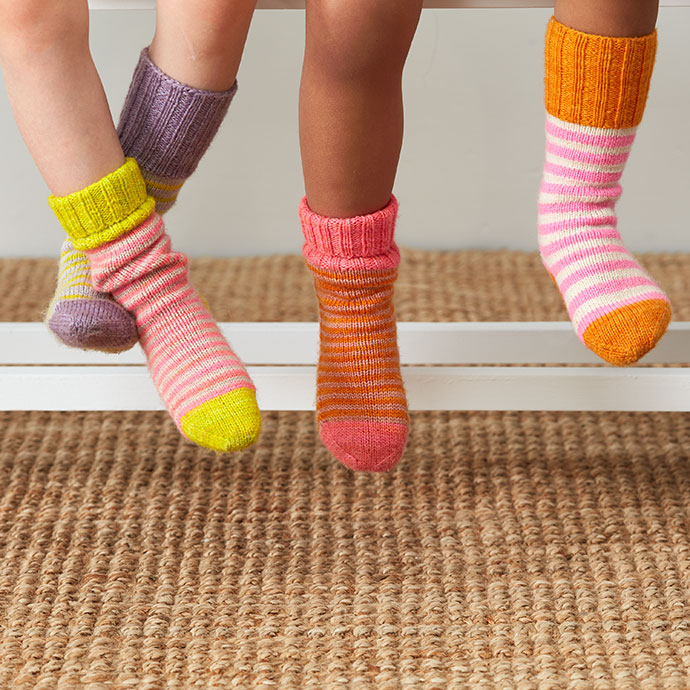 For more information on Cri du Chat Syndrome, please visit www.fivepminus.org. And learn even more about Cri du Chat Awareness week and how you can help here.