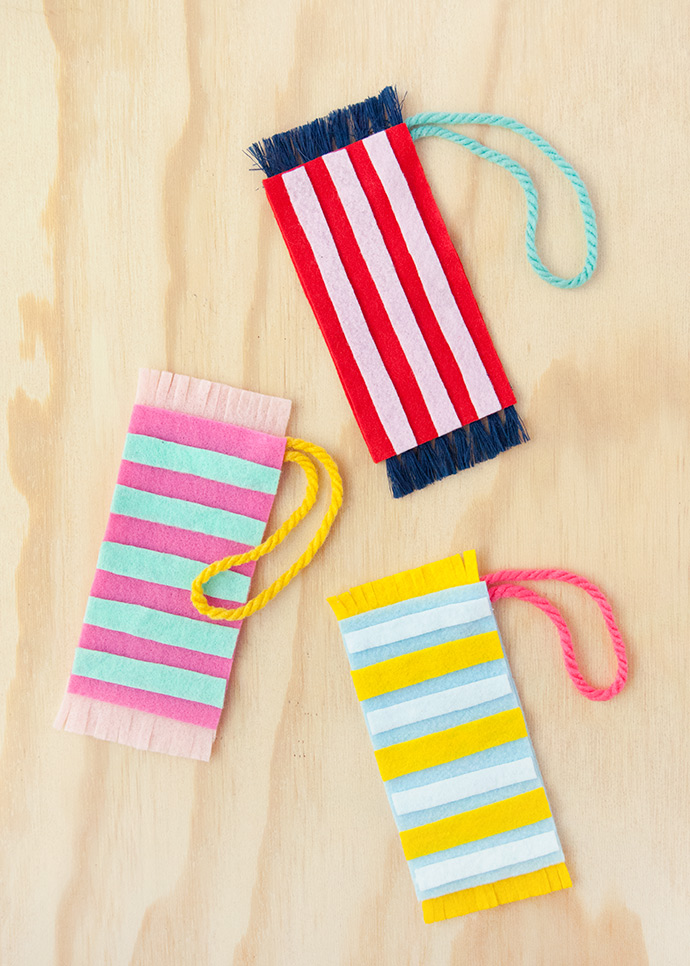 Are you going on a family vacation this summer? Dress up your suitcases with these beachy luggage tags! You'll be sure to spot your bags on the luggage carousel with these mini beach towels attached, don't you think? The great thing is you probably already have all the materials you need to make these cuties, so go take those worn bandanas and ribbons off your suitcases and get ready for these beachy vibes instead.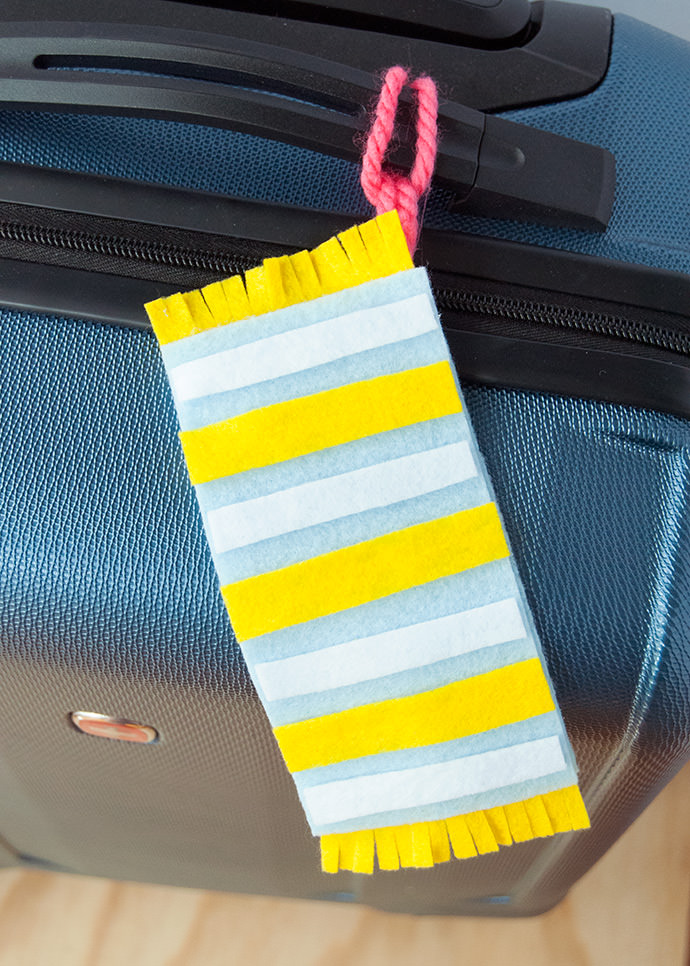 Not going on any big trips this summer? These cute towels make the perfect charms for beach bags too!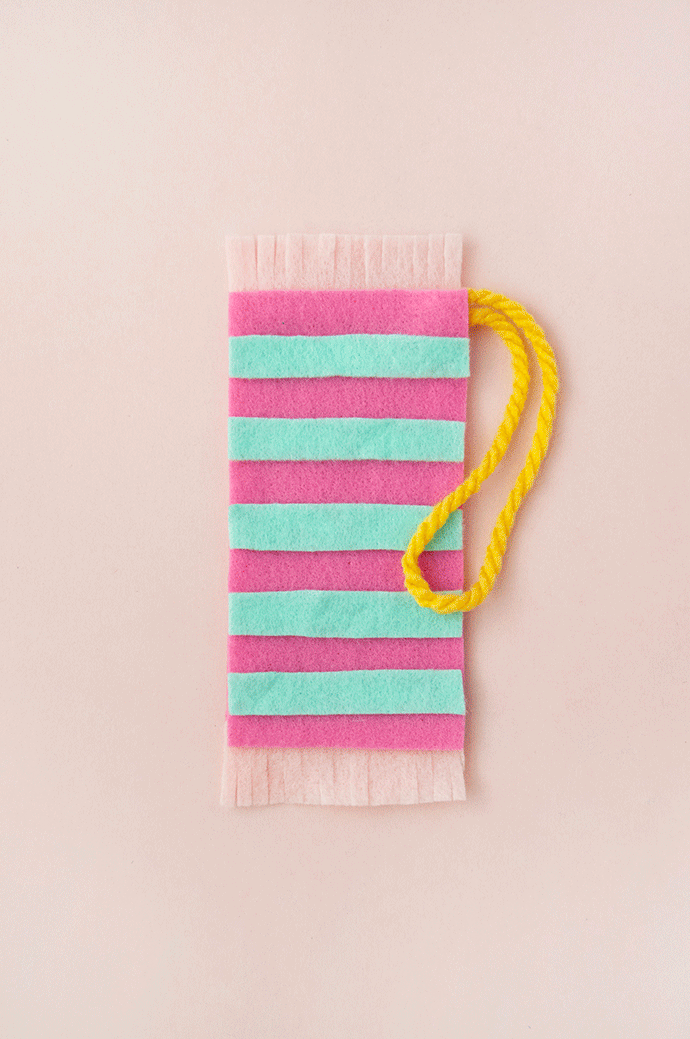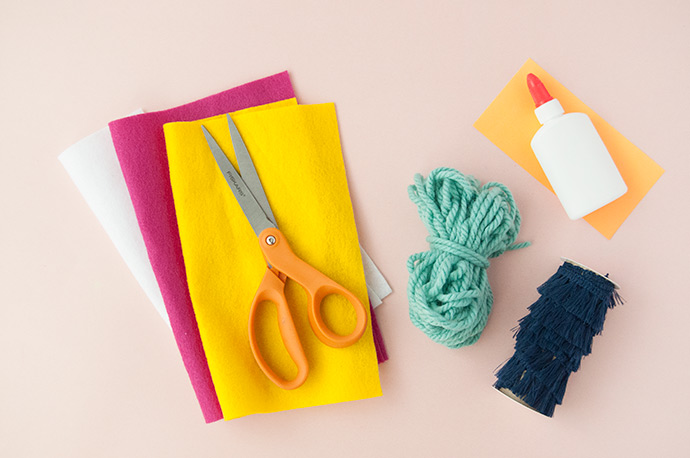 Felt
Scissors
Tacky glue
Yarn
Fringe trim
Scrap paper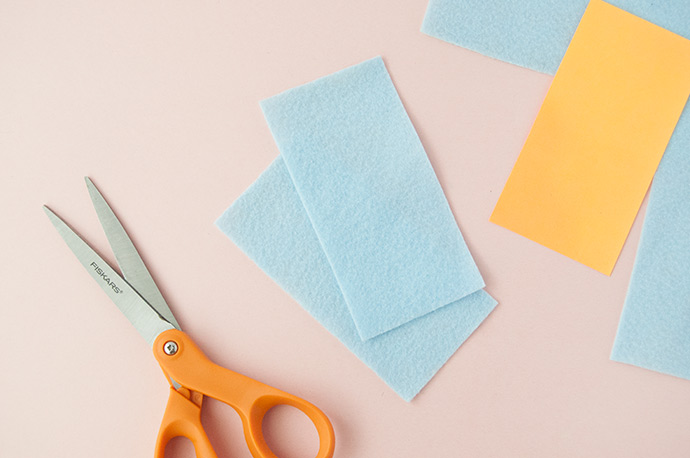 Step 1
To make your template, cut your scrap paper into a rectangle about 5 1/2″ long by 3″ wide. Pick out the color of felt you'd like to use as the main color for your first beach towel. Hold the template on the felt with one hand, cutting it out with the other. (You can also use chalk to trace the template onto the felt if you prefer.) You'll need two matching rectangles for one beach towel.
Step 2
Decide what pattern and colors you want on the towel – we liked stripes, but polka dots or other shapes are fun here too! Cut out your shapes from contrasting felt. If you're making stripes like we did, make sure they're the right size to fit on the towel.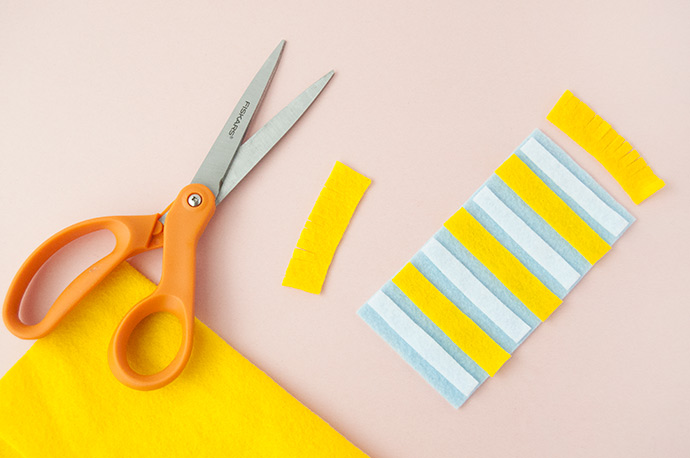 Step 3
Cut two 3″ by 3/4″ rectangles and use scissors to fringe one side of each. If you have fringe trim, you can skip this step.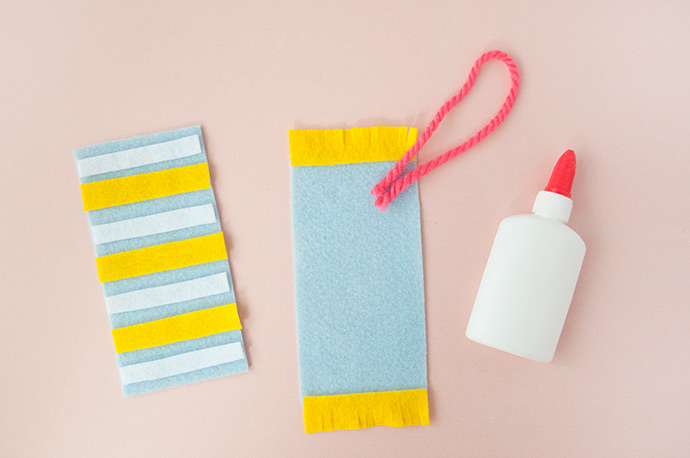 Step 4
Time to glue everything together! Make sure to use a strong tacky glue so that your luggage tags survive the trip. To make the loop, we used yarn here but paracord or stronger string would be ideal to make them as secure as possible. Cut the yarn/cord at 10″ long and fold, gluing the ends in between the two rectangles, along with the fringed edges. Glue the patterned rectangle on top, sandwiching the yarn inside. Press to secure and let dry completely.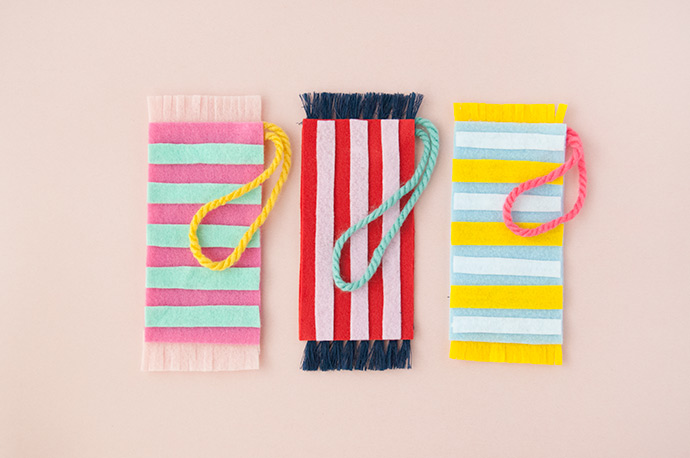 Step 5
Repeat in other colors and shapes! Make sure to use bright colors so that you can spot your luggage on the carousel!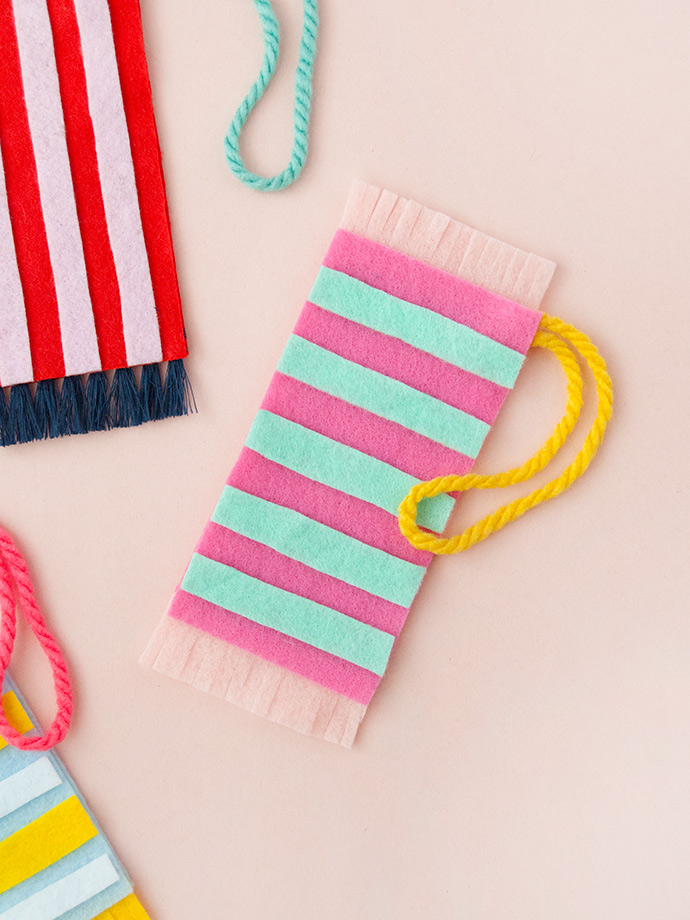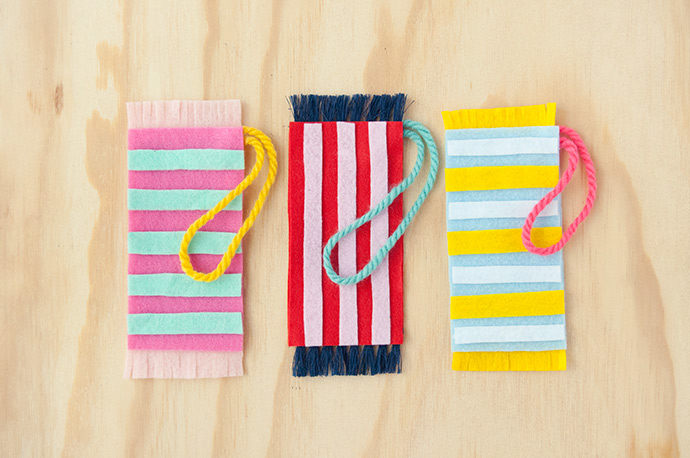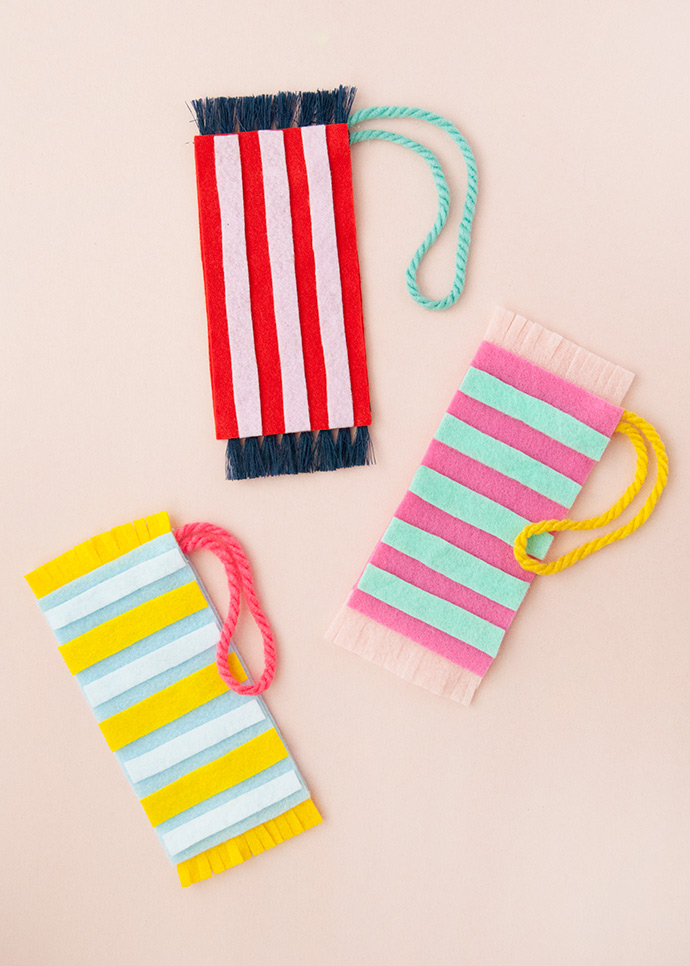 Happy crafting!