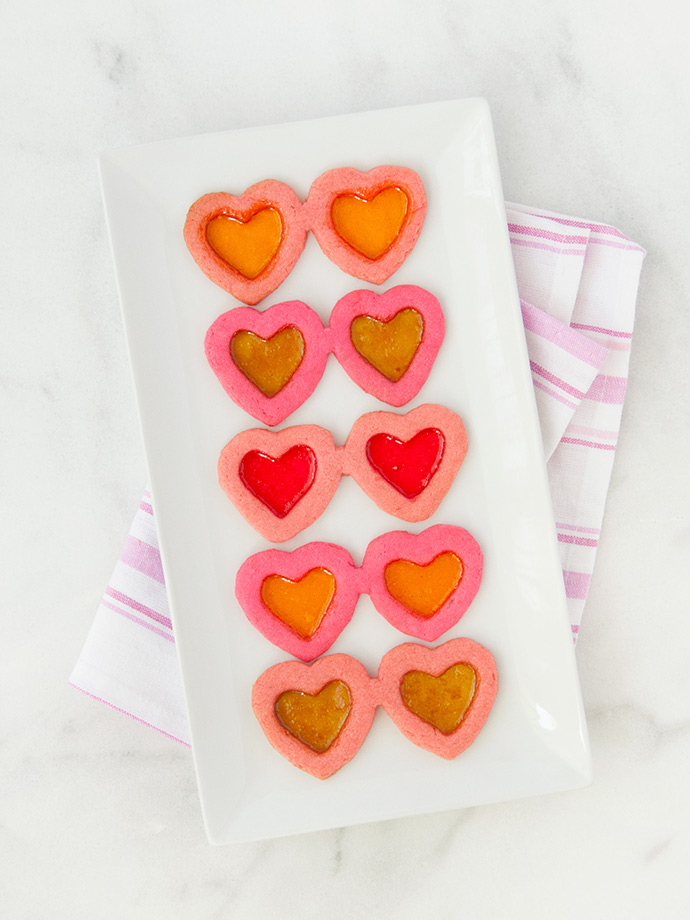 Have you ever made stained glass cookies before? If so, we're guessing it was part of your holiday baking closer to Christmastime. Today we're using the same simple technique but putting a fun, summery spin on it with these sunglasses cookies!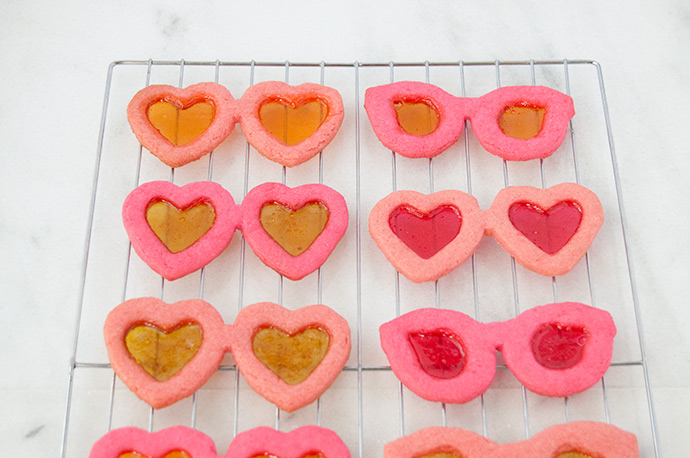 And we know what you're thinking – you don't have a sunglasses-shaped cookie cutter. Not to worry, we just used a paper template and knife here, so no fancy cutters required. So grab your favorite sugar cookie recipe, some colorful hard candies, and let's get baking!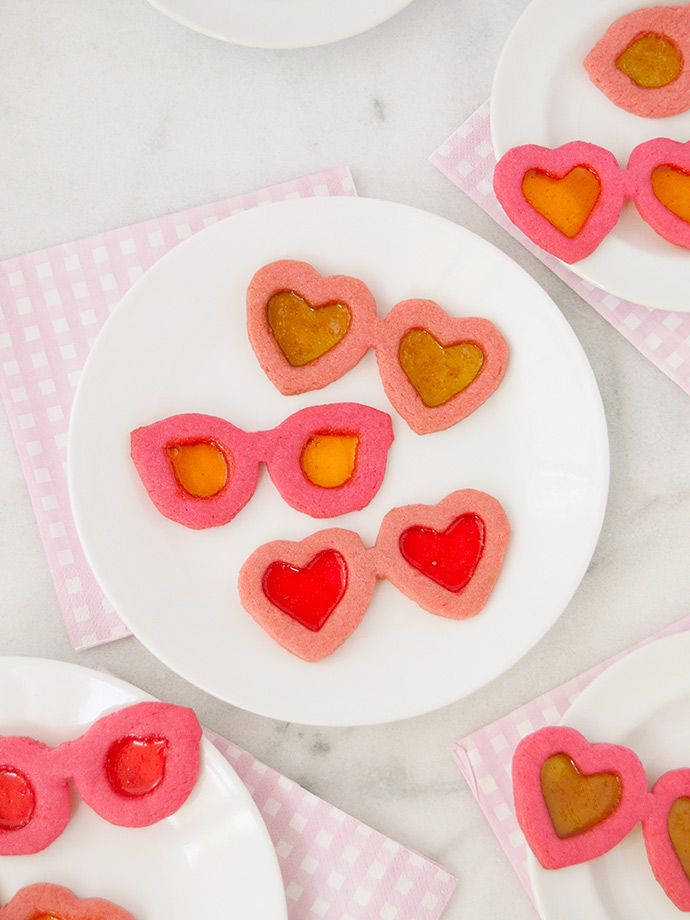 Sugar cookie dough, colored with food coloring
Hard candies (such as Life Savers or similar)
Mortar and pestle
Circle and/or heart cookie cutter (optional)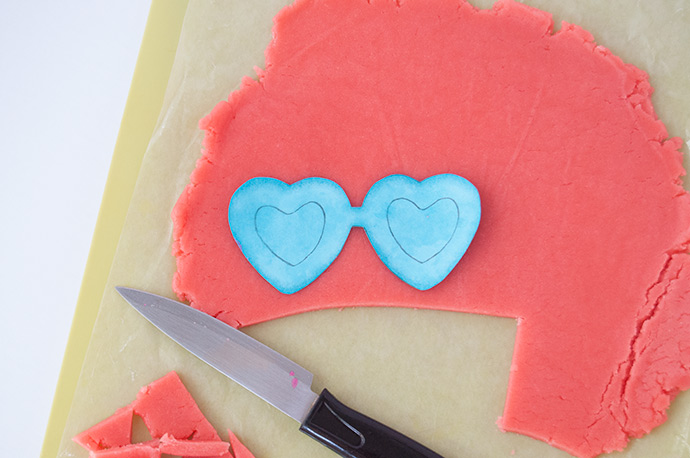 Step 1
Print (or draw) and cut out your sunglasses templates. We found that using a small cookie cutter for the lens made life a lot easier, so sized and printed the templates according to those. If you aren't using a cookie cutter, you can make the sunglasses whatever size you like.
Start by rolling out your sugar cookie dough so that it's about 1/4 to 1/2 inch thick, or following the guidelines in the instructions of the sugar cookie recipe you're using here. We like to roll ours on parchment paper instead of flour, but stick with what works best for you!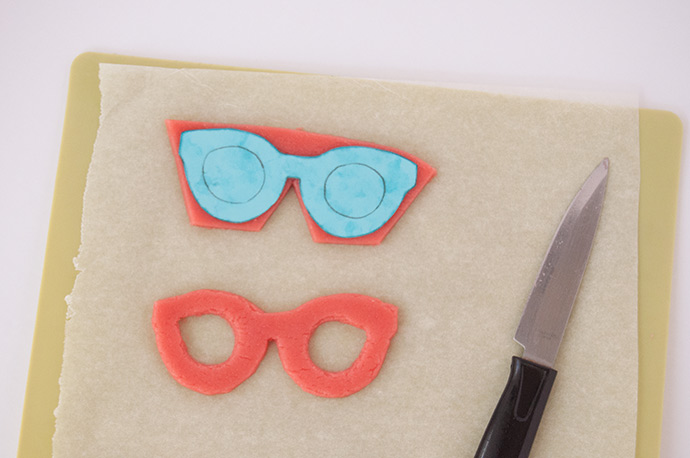 Step 2
We found that make a rough cut outside the template, and then transferring this onto a new piece of parchment with a spatula made for easier cutting, giving you better access around all of the edges. Use your knife to follow the edges of the template as best you can. For the lenses here, we used a small round cookie cutter to create the holes and then used the knife to cut small triangles on the outer edges, giving it an almost cat-eye look. If you don't have cookie cutters to use here, just do this all with the knife.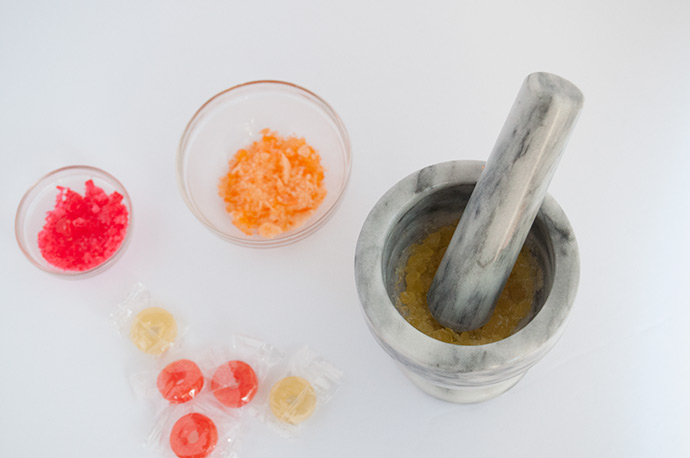 Step 3
Unwrap the hard candies and crush them with a mortar and pestle, keeping the colors separate.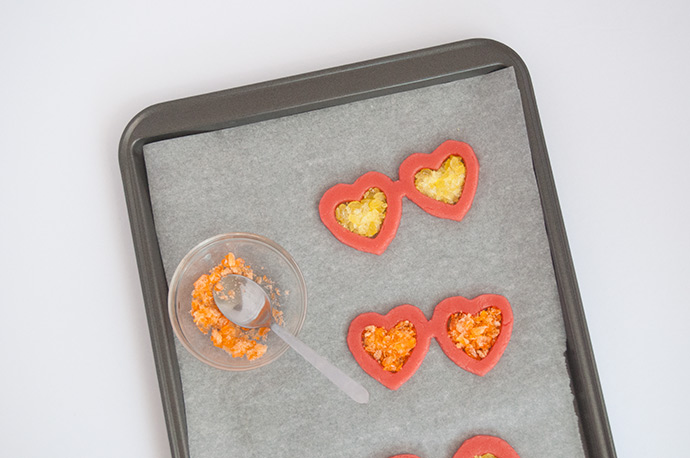 Step 4
Carefully spoon the crushed candies into the lenses as shown. Bake the cookies (on parchment paper) following the directions in your recipe – the candies will start to bubble and melt after a couple of minutes in the oven. Once done, allow the cookies to cool and store in an air-tight container, separating each layer with a piece of wax or parchment paper to prevent the candies from becoming tacky and sticking to one another.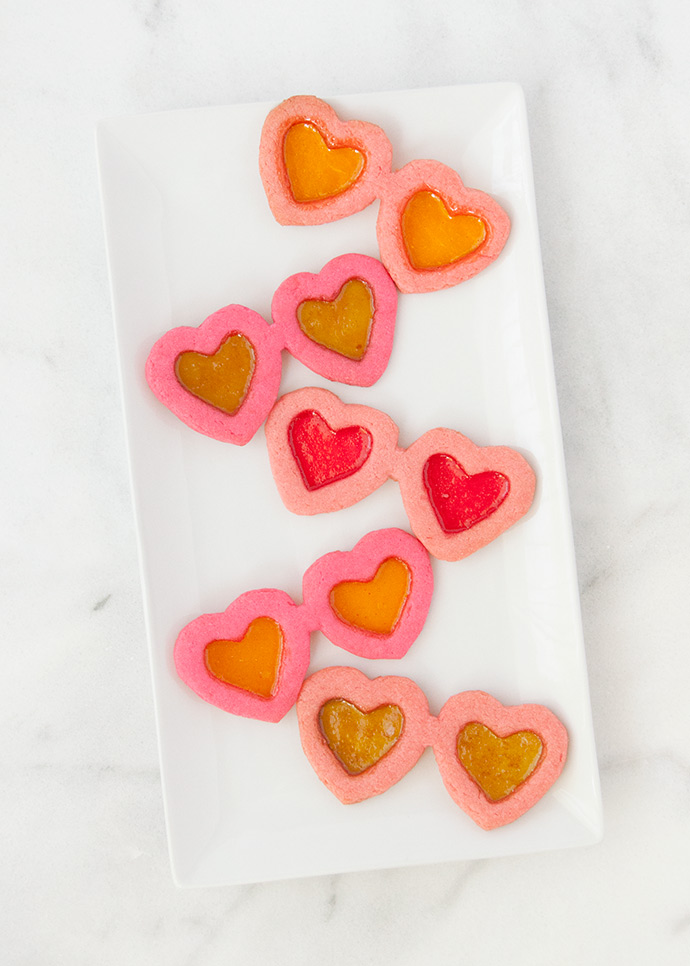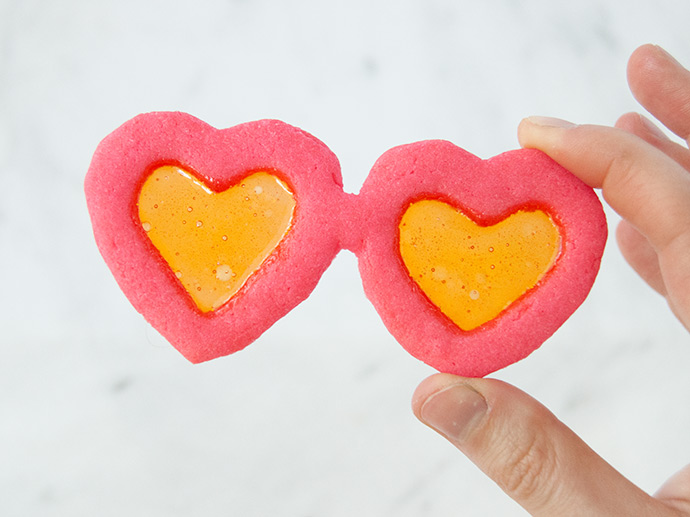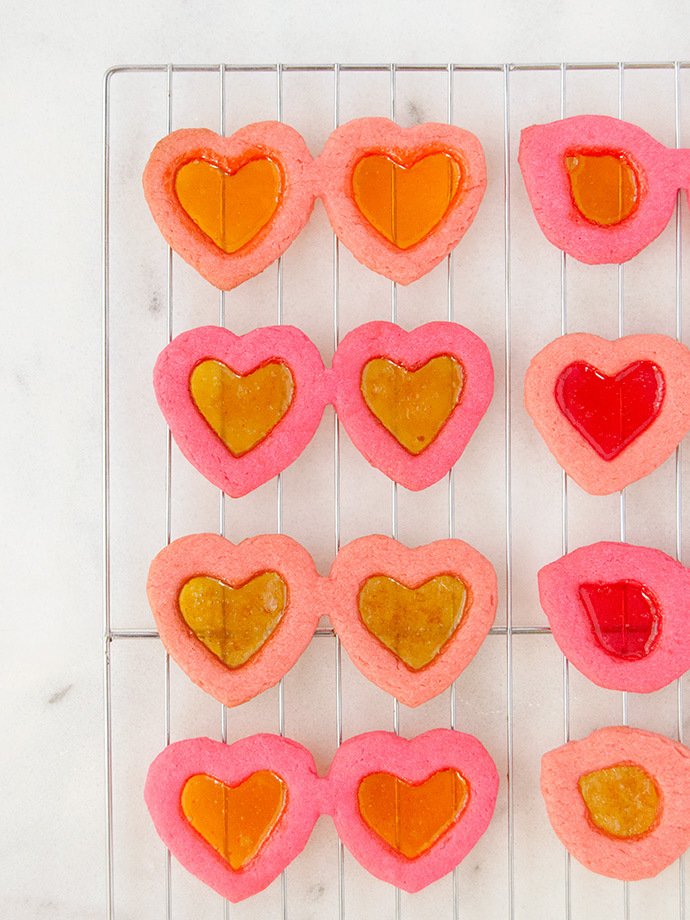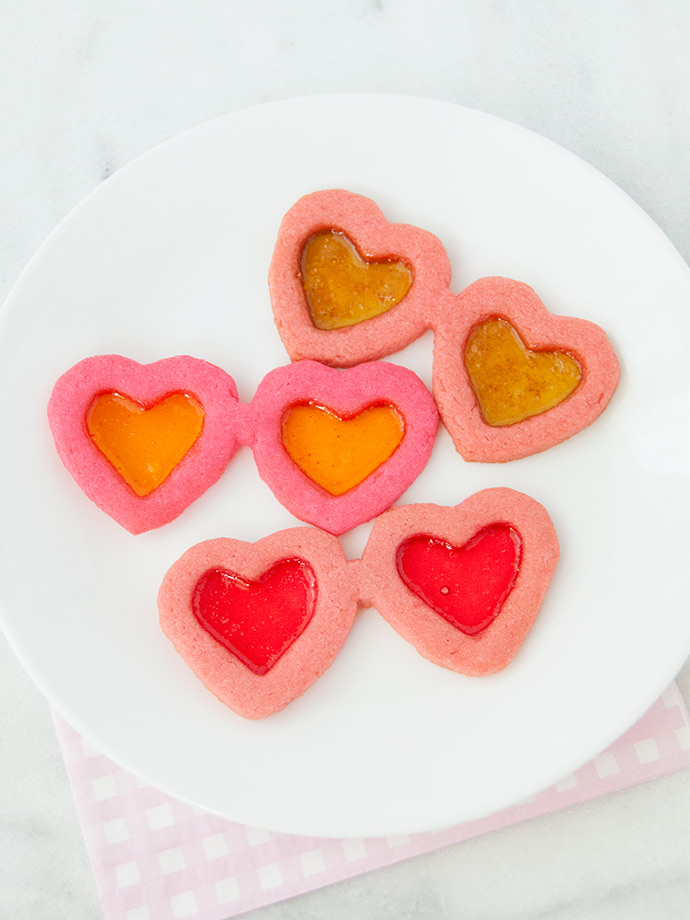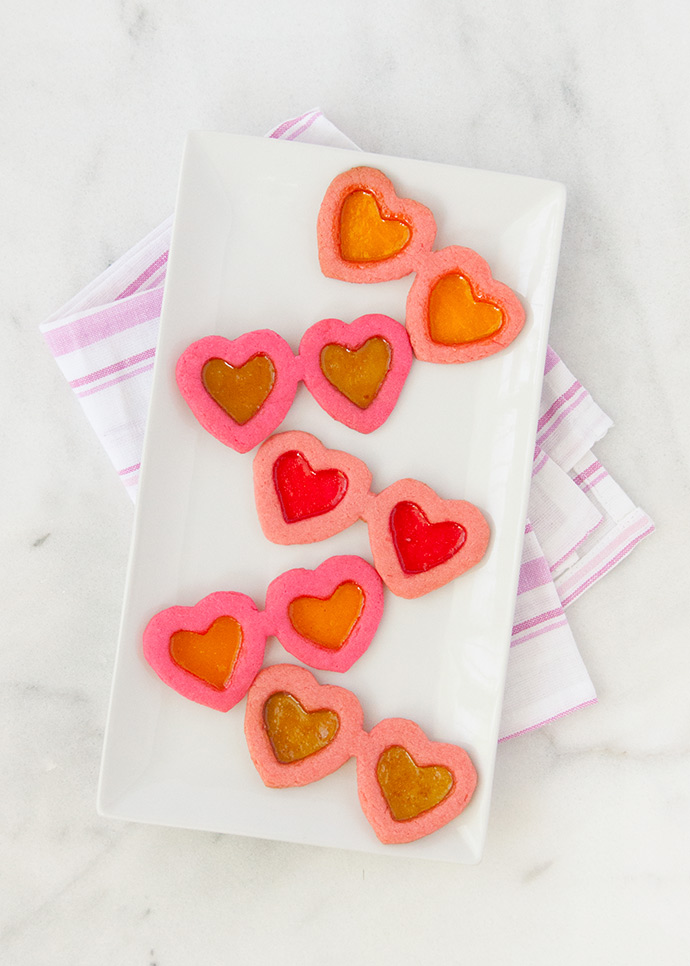 Happy baking!
Author's note: Since publishing this post, we've since stumbled upon these adorable sunglasses cookies that we realized were created first by The Scran Line. Great sweet-toothed minds think alike! Make sure to check out Nick's super informative video over on Tastemade.