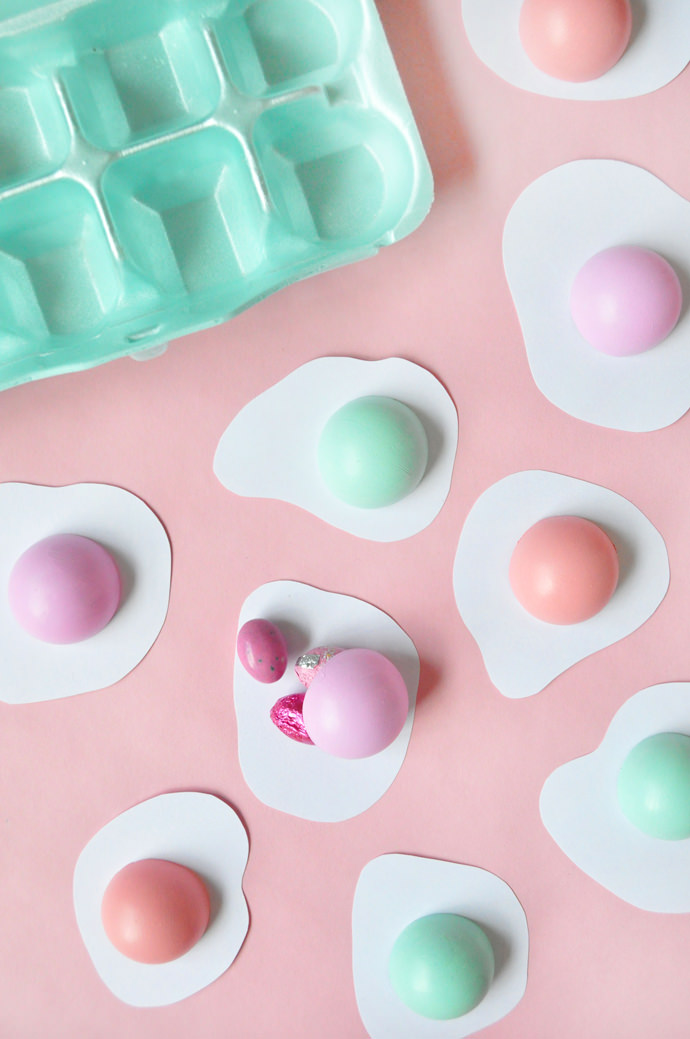 Looking for a playful unnypin on Easter eggs? Make these sunny-side up pastel eggs for your Easter table this year! Even though these eggs aren't in their shells, there's still a sweet treat hiding inside.
For Easter brunch, set these eggs individually as place settings, or group several of them down the middle of the table. You could even turn them into a game of memory, with pairs of matching candies underneath!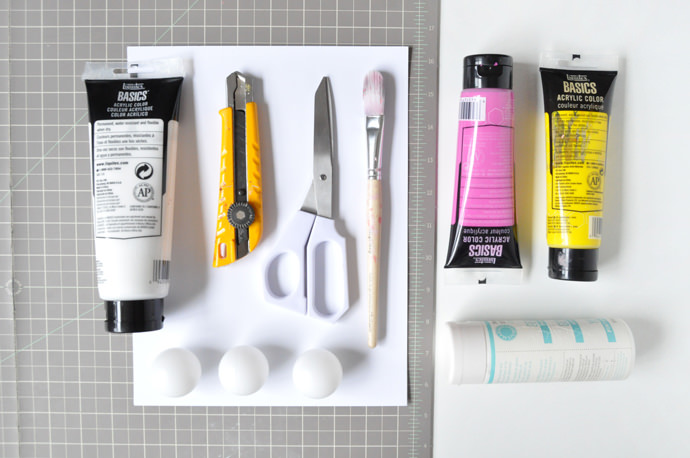 Ping pong balls
Craft knife
Cutting mat
Gesso primer
Acrylic paint
Paintbrushes
White card stock
Scissors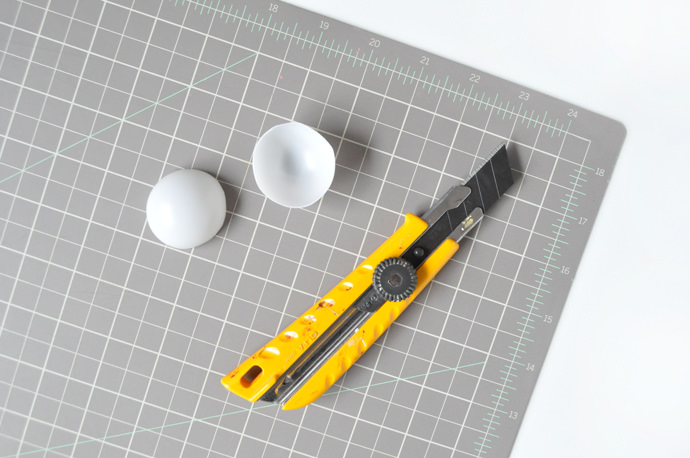 Step 1
Carefully cut the ping pong balls in half, following the seam. Each half is one yolk.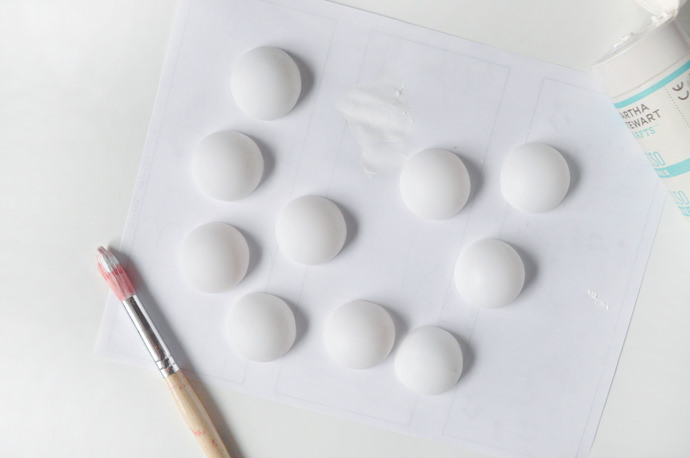 Step 2
Use gesso primer to paint the yolks. Let dry.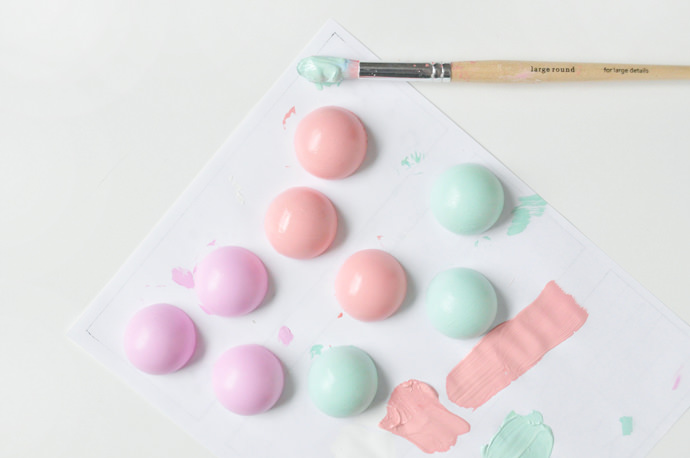 Step 3
Paint pastel colors on each yolk and let dry.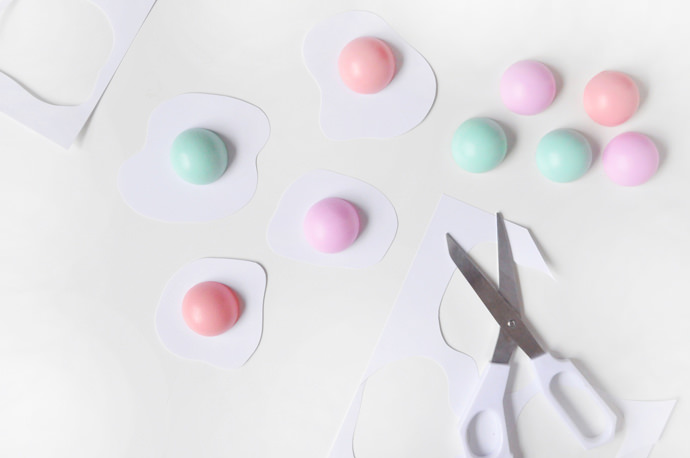 Step 4
Cut a curved blob out of white cardstock to be the egg white. To set up as place settings, put down the egg white, then a couple Easter treats, and finally the yolk on top.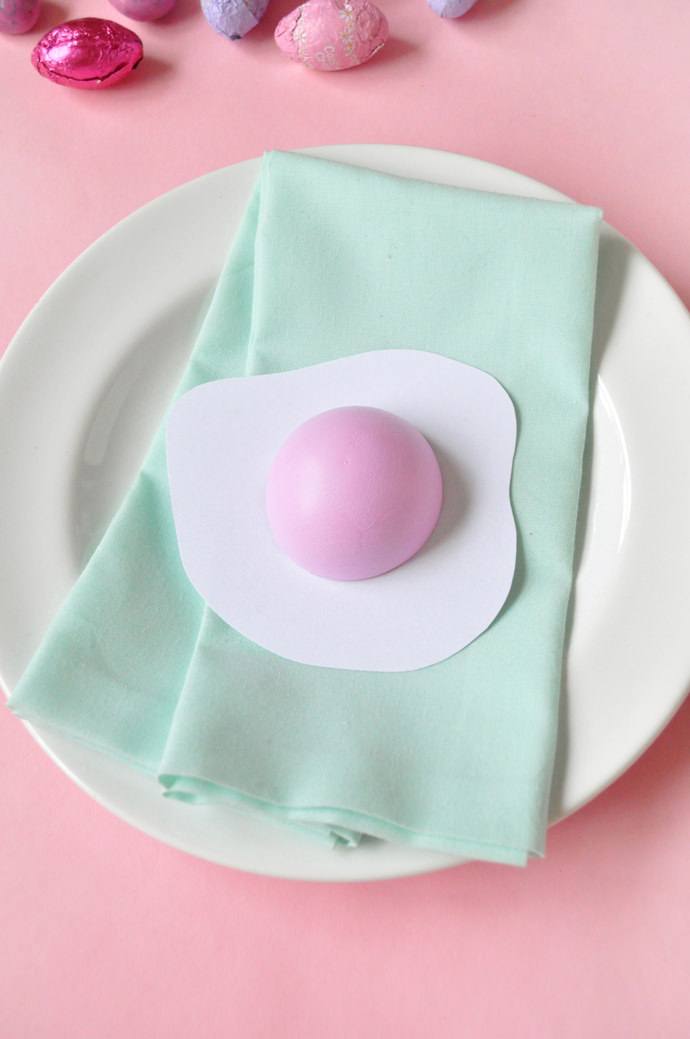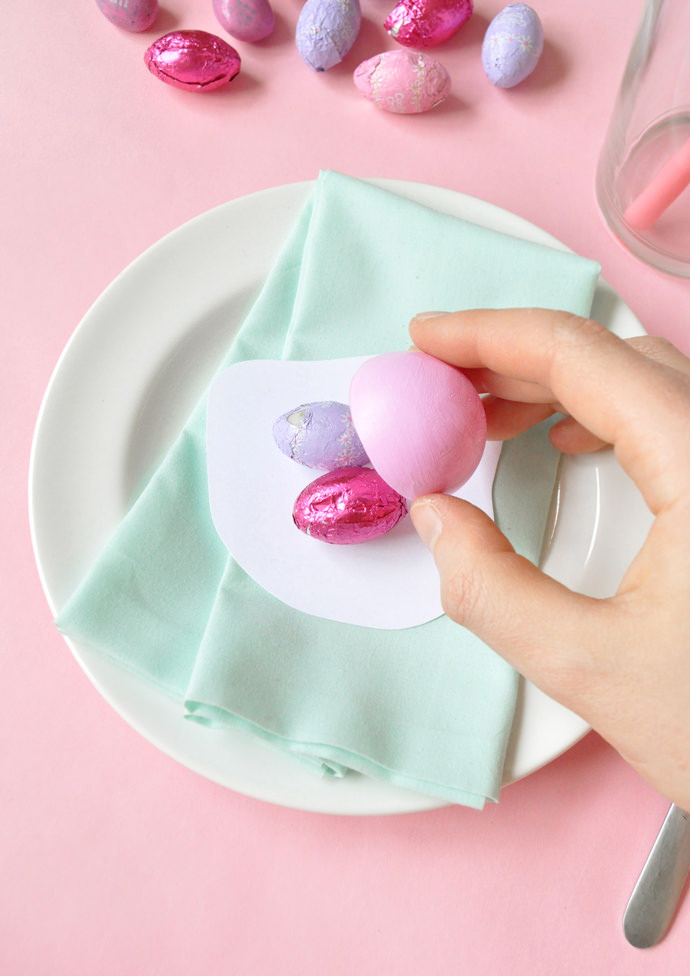 Happy Easter!