We are absolutely in love with these thoughtful and beautifully designed toys from Petit Collage. Their modern aesthetic combined with a focus on sustainability is one of a kind! Recycled cardboard, FSC certified wood, and non-toxic soy-based inks are a few of materials they often work with. Every single one of their products is designed with the health of our children and planet in mind!
This holiday season, we're thrilled to offer an exclusive 20% off discount – just use code handmadecharlotte at checkout. Plus, every single order in December will receive a free craft book! Keep reading to see a few of our all-time favorite gifts and stocking stuffers from Petit Collage!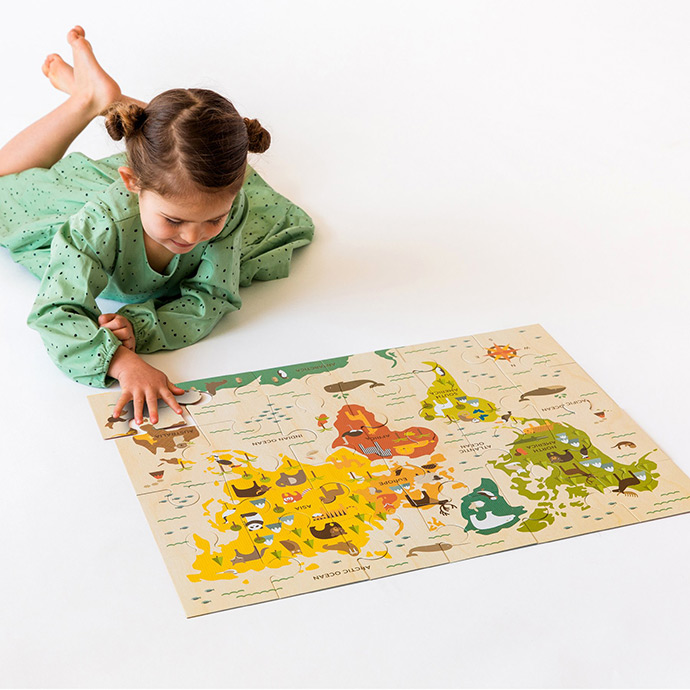 World Map Floor Puzzle
Go on an adventure with this best-selling floor puzzle! Made of sturdy recycled cardboard, this chunky 24 piece puzzle is perfect for little hands!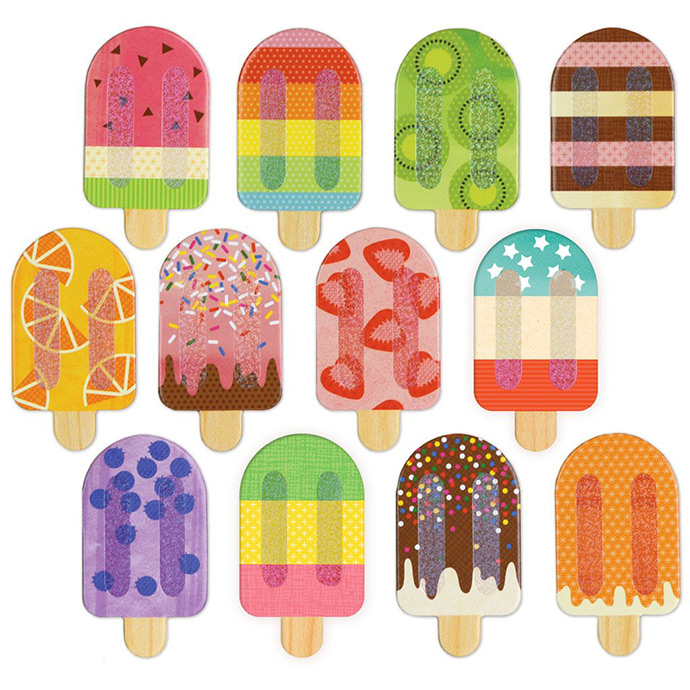 Ice Pops Memory Game
Just looking at this sweet popsicle memory game has us hungry! Kids will have so much fun flipping and matching these ice pop cards to make pairs.

Mini Holiday Puzzles
These mini holiday puzzles are perfect stocking stuffers! Or, get a whole bunch of them to keep on hand for those dreary winter days when it's too wet and cold to play outside – there are tons of playful patterns available!!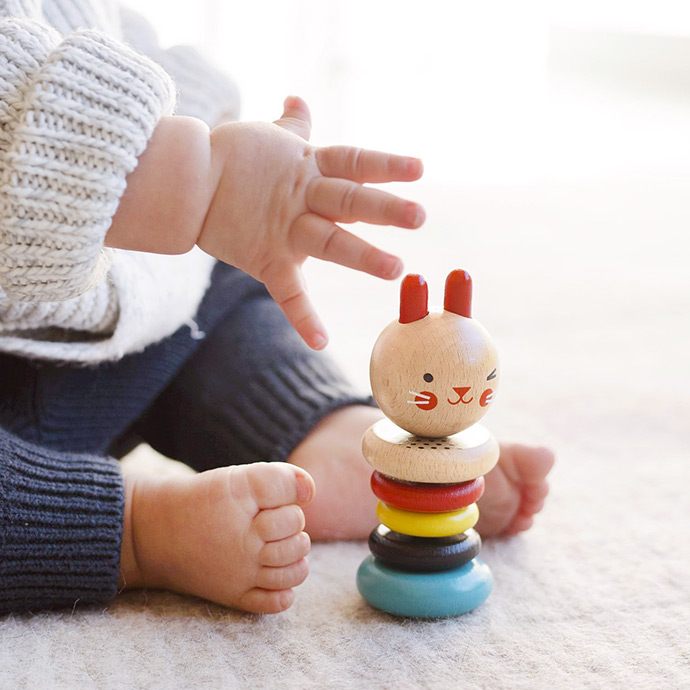 Wooden Modern Bunny Rattle
If there is a cuter rattle out there, we dare you to find it! This adorable wooden bunny rattle is the perfect gift for new babies and would be the sweetest addition to baby's first stocking.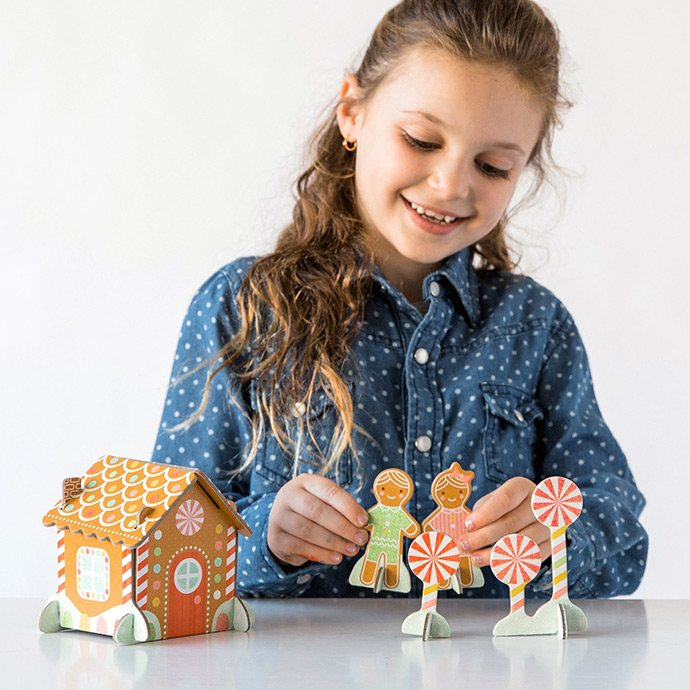 Gingerbread House Pop-Out and Built Playset
This gingerbread house is mess-free – just pop out the shapes and match up the numbers to assemble this sugar-coated playset. Made of sturdy recycled cardboard with vegetable inks, this glittery set helps kids develop their problem solving skills and hand-eye coordination. (P.S. Check out this Winter Wonderland set too!)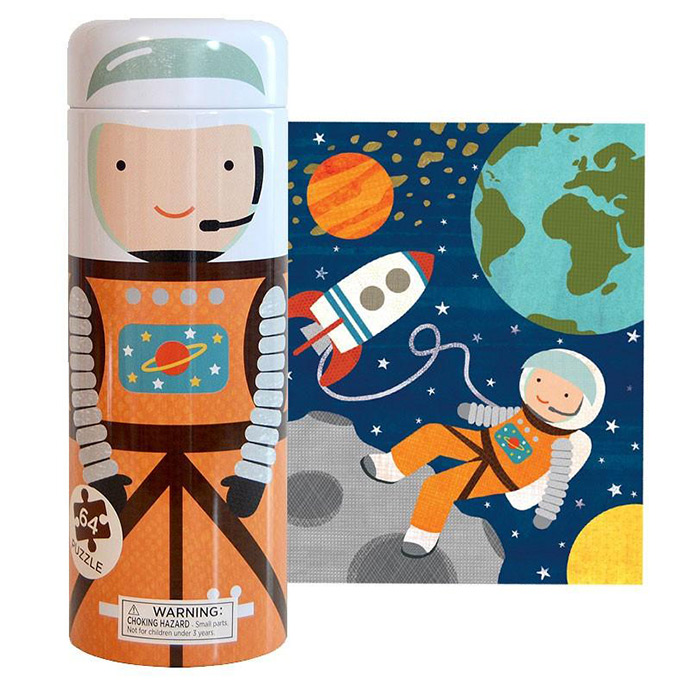 Into Space Puzzle Tin & Coin Bank
Not only is this a super cool puzzle, but the tin turns into a colorful coin bank! We love everyone one of these 64 piece puzzles and had a really tough time picking a favorite!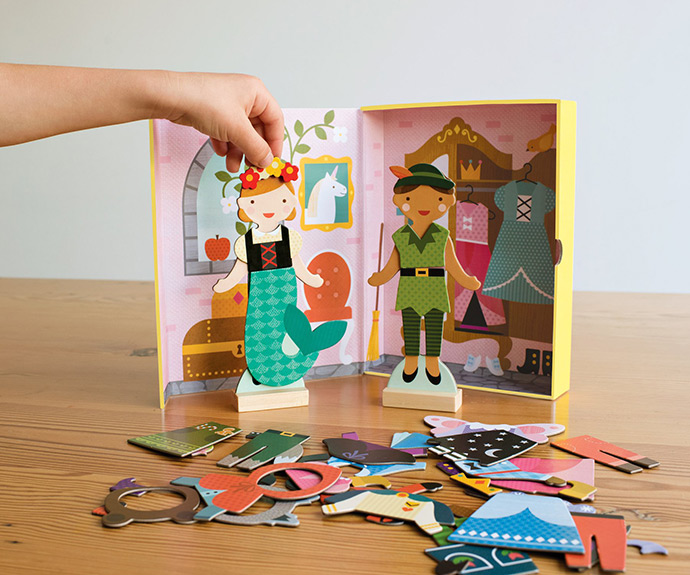 Fairy Tales Magnetic Builder
These magnetic builders are the paper dolls of the future! We are SO in love with this clever design that lets kids mix and match over 80 outfits! Plus your fairy tale friends can make friends with these superheros and best friends – we want all three!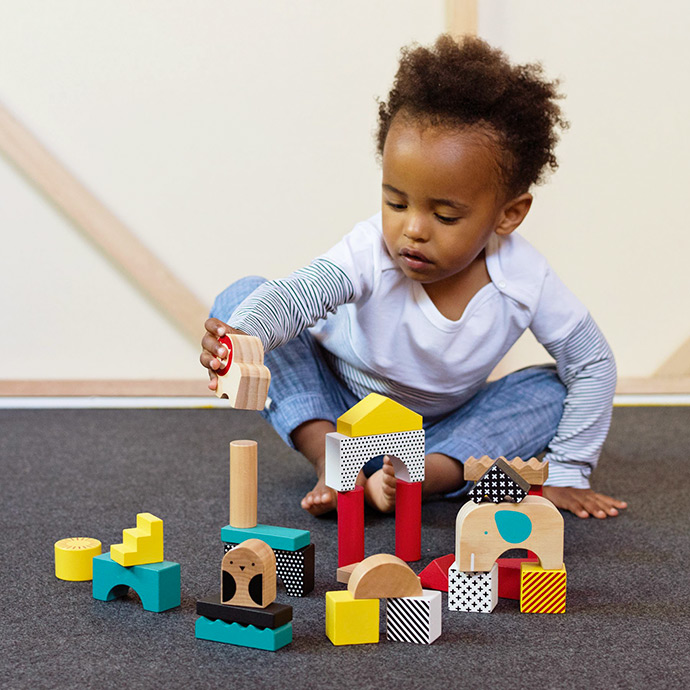 Animal Town Wooden Building Blocks
Your little one will learn all about shapes, colors, and patterns with this modern wooden block set! Made from sustainably harvested wood and non-toxic water based paints, this set encourages toddlers to practise hand-eye coordination and counting skills.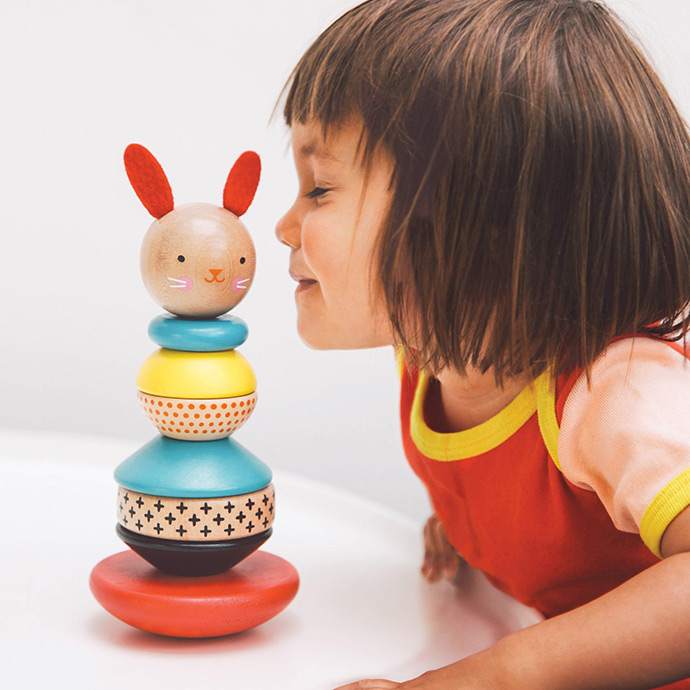 Wooden Rabbit Stacker Toy
We have a real soft spot this for adorable stacking rabbit! Build this sweet bunny by stacking the six patterned wooden rings – the rounded base adds a little bit of an extra challenge too. As with all Petit Collage products, this toy was designed with the health of children and the planet in mind.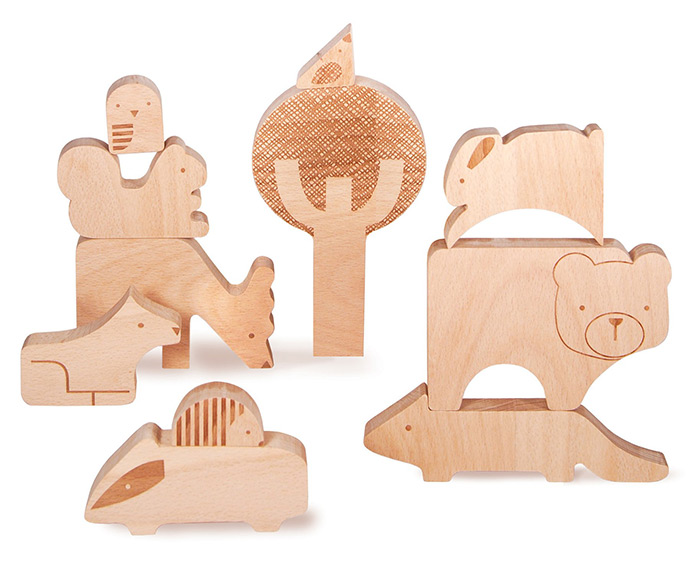 Wooden Forest Animals Puzzle
This wooden animal puzzle is a great toy for kids to grow with! Younger ones will enjoy the chunky pieces and making stories with the animals and as they grow they can practise stacking the blocks, and then assembling them back together to fit in the tray!