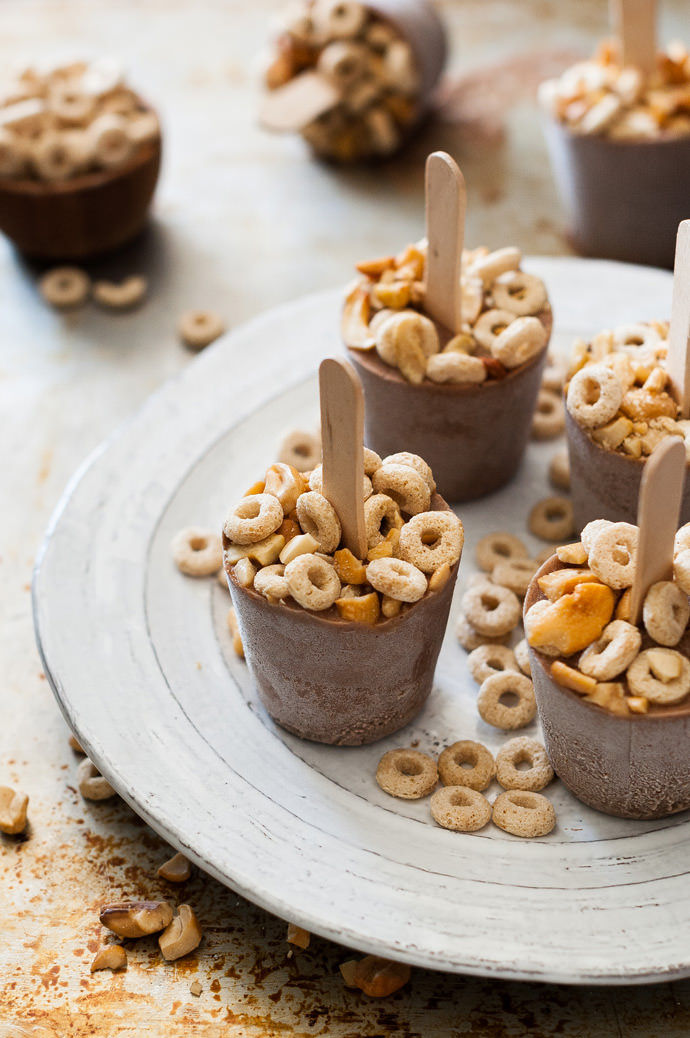 I'm convinced that summer is at its hottest in when July hits. From sunrise to sunset, I'm reaching for anything in arm's length to turn into a makeshift fan. My kids on the other hand, can't get enough of it. Being on summer vacation and living out in the country, there are seemingly endless opportunities for outdoor play. They'll hardly take a break from building sandbox castles or spraying each other with the hose or playing in the woods to come in-side and grab a bite of food, and most nights I literally have to drag them in for dinner (I usually bribe them with dessert!). As they run about in the summer sun, I'm often on the other side of the kitchen window trying to think of creative ways to keep them hydrated and healthy. Lately they have been begging for popsicles around the clock, so we decided it would be fun to create a healthy breakfast pop with our favorite new ingredient of the summer – Silk® Cashewmilk. It's creamy, tasty, and the perfect substitute for regular ol' milk. I love whipping up something that I know the kids are going to love – and that I secretly know is going to be super good for them ;)
Gather up your supplies and follow along as we together make the coolest breakfast ever.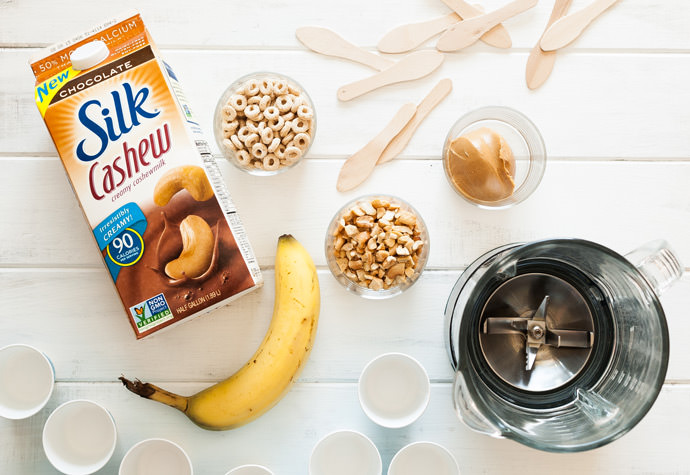 2 bananas, peeled
½ cup smooth peanut butter
2 cups Silk® Chocolate Cashewmilk (Vanilla is excellent too!)
¼ cup salted cashews, chopped
¼ cup whole grain "0" Cereal
10-12 (3 ounce) paper cups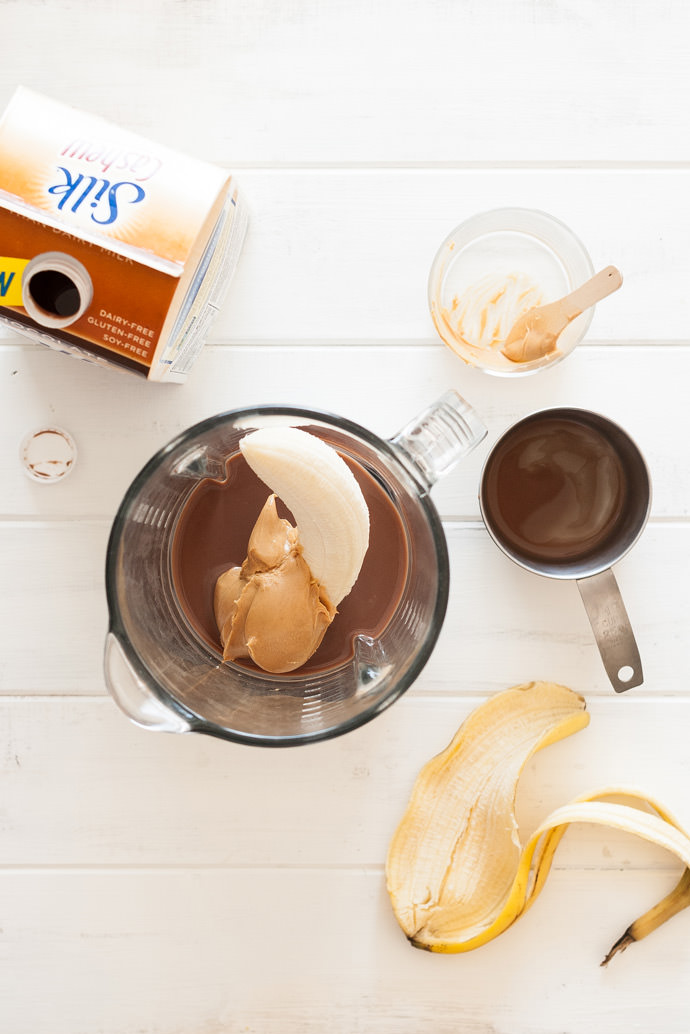 Step 1
Place the banana, peanut butter, and Silk® Chocolate Cashewmilk in a blender.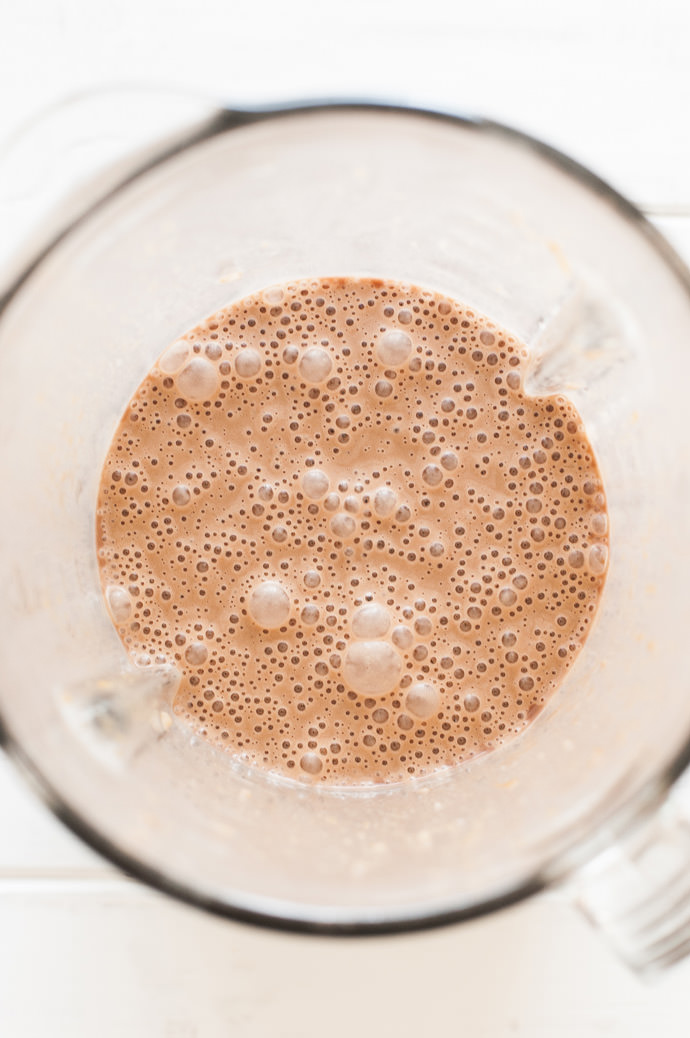 Step 2
Blend until very smooth.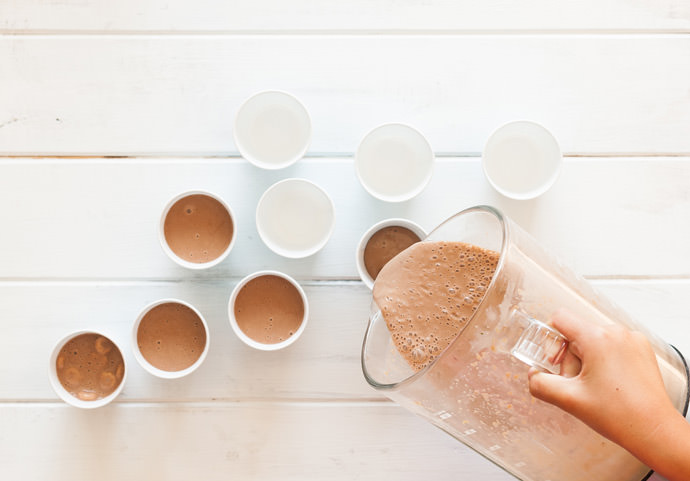 Step 3
Pour the mixture into the paper cups, dividing evenly between them.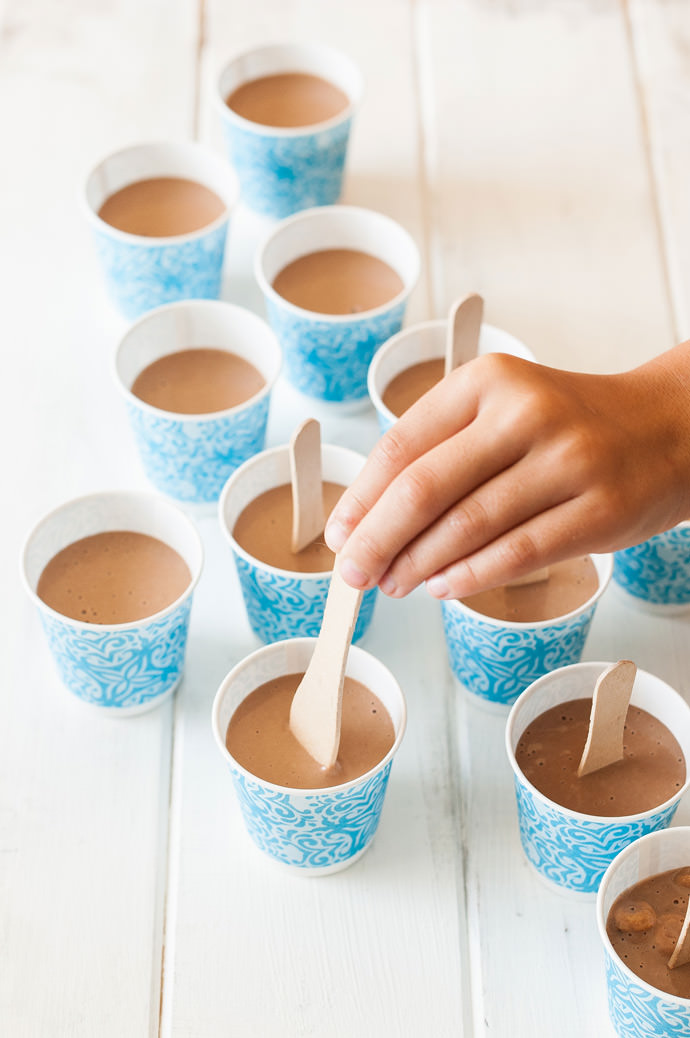 Step 4
The mixture should be somewhat thick and creamy, so you can insert the popsicle sticks at this point, if desired. If you do not feel the mixture is thick enough to hold up the popsicle sticks, freeze for 45 minutes, then insert the sticks.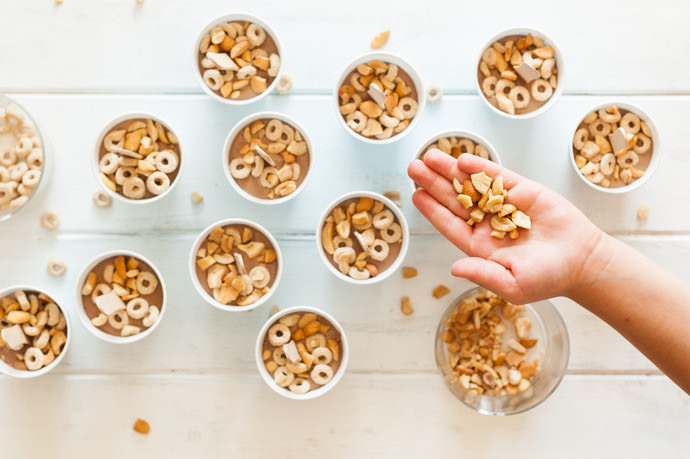 Step 5
After inserting the popsicle sticks, top the cups with 1 teaspoon of chopped cashews and 1 teaspoon of cereal each. Freeze for 8 hours, or overnight.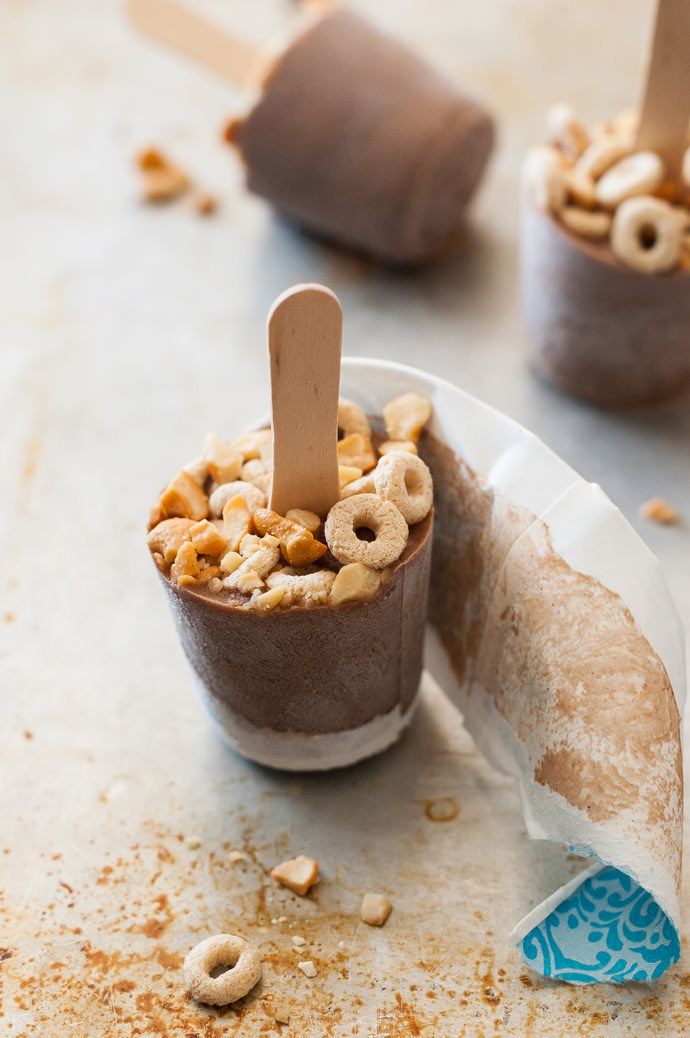 Step 6
To remove the pops from the wrapper, simply tear the cup at the top and peel off of the popsicle. If the bottom of the cup is not smoothly coming off, dip just the bottom of the cup in hot water for a second or two and peel the paper away.
Stay cool kiddos!
This post was sponsored by Silk® through their partnership with POPSUGAR. While I was compensated by POPSUGAR to write a post about Silk® Cashewmilk, all opinions are my own.