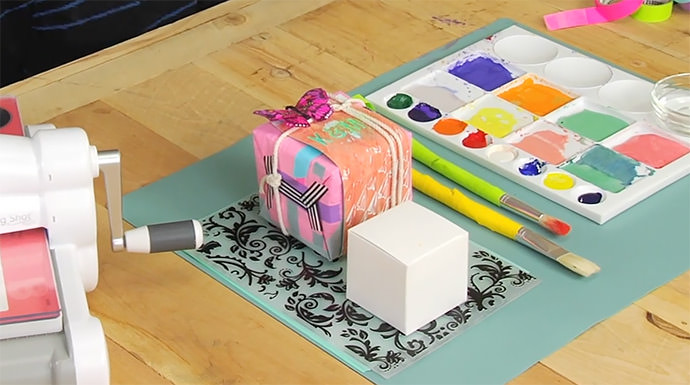 Ok, are you guys ready for the the coolest gift wrapping technique of all time? Today we are super excited to reveal a simple trick that will make every gift wrapper look like a pro. Not only that, we're also giving you a chance to win an amazing new machine from Sizzix that will forever change the way you craft. But first, a little backstory…
A few weeks ago, we visited the Sizzix headquarters in sunny California to meet the creative team behind their new Big Shot Plus machine. Not only does the new cutting platform allow you to work with the entire library of Sizzix embossing tools and dies, it gives you the ability to die-cut or emboss craft metal, card stock, chipboard, fabric, felt, foam, mat board, and paper. Needless to say, we were totally inspired by the endless possibilities and set out to create a series of DIY projects on the spot.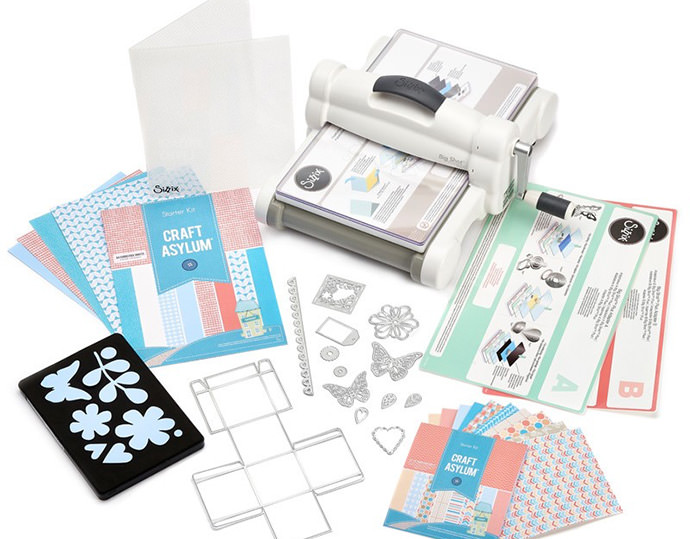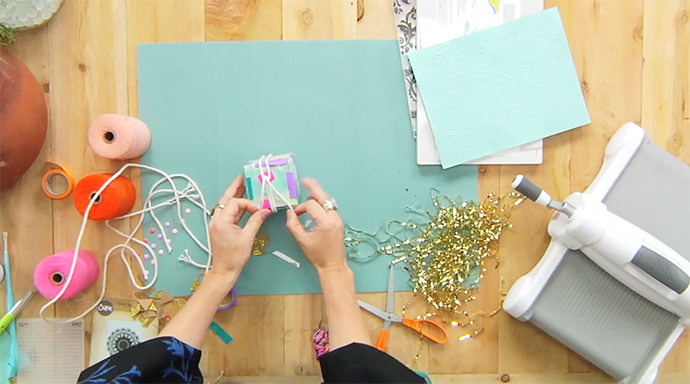 For our first project, we'll show you how to make "Dream Paper" using the new Sizzix Big Shot Plus along with our new favorite wrapping technique. The finished product is absolutely delicious! Just keep adding colorful scraps of paper, yummy streamers, ribbon, confetti, and anything else that sparkles. Fold it all together and run it through the Big Shot Plus machine for instant awesome!
Follow along with the video below as we watercolor, confetti bomb, and washi tape our way to crafty goodness…
TIP: Use matte finish clear tape and your Dream Paper will come out of the other side of the Sizzix machine looking like a wax seal. We were totally floored by the results!
Enter The Sizzix Big Shot Plus Giveaway
Now let's get down to business: winning a Sizzix Big Shot Plus of your own! Check out the Rafflecopter widget below to see all the different ways you can enter to win. The contest runs through November 3, so hop to it!
And not only are we giving away a Big Shot Plus, we also have another surprise in store. It's always better when everyone wins, so we convinced Sizzix to offer our readers a super special discount. Use the code "SZHC20" at checkout for 20% off Sizzix products sitewide for the duration of the giveaway. Head over to Sizzix.com to see a detailed list of the products used in this video, and be sure to check back for the launch of our next project!
Don't forget to share, we love to see finished projects and designing your own wrapping paper is just plain awesome! Happy crafting :)