One of the timeless pleasures of childhood is having a tea party. My daughter and I have been doing them together in various forms since she was a tiny thing, and they're so fun. Plus, it really forces both of us to sit down without distractions and have a little quality time together.
We love to use real herbal tea, with milk and agave to sweeten it, and she always pulls out several snacks too, now that she's older. But when she was little pretend tea parties were just as fun! Here are some craft projects to help you and your kiddos create your own special tea rituals together – and you can even use up your extra plastic Easter Eggs too!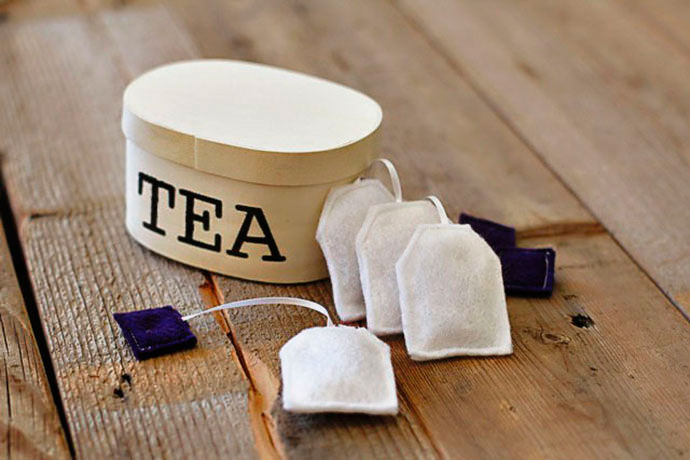 Play Food Tea Bags and Box
See the tutorial at Lil Blue Boo.
I think every play kitchen is in desperate need of this realistic set of teabags and their own box to hold them in! Each bag is filled with dried rice to be even more realistic.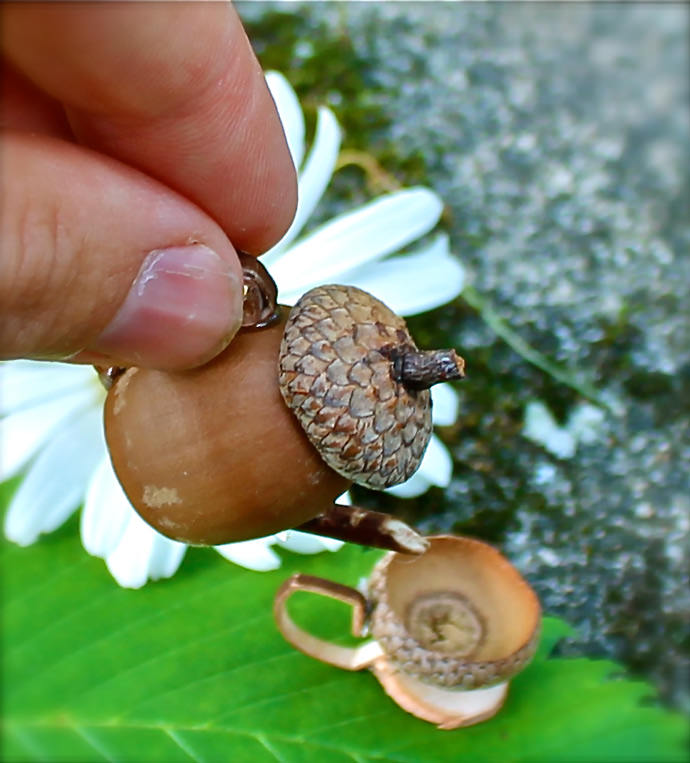 Fairy Tea Set
See the tutorial at Twig & Toadstool.
These twee little accessories are so dang cute I can hardly stand it. It's a great excuse to go hunting for acorns too! I wonder if we can make some mini teabags to go with them?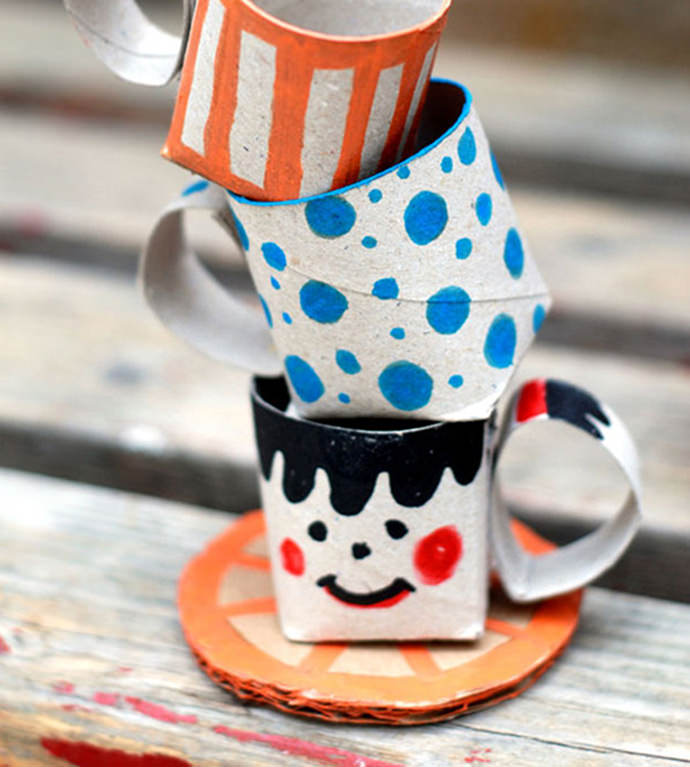 Toilet Paper Coffee Cups
See the tutorial at Krokotak.
Coffee cups this cute can easily double as tea cups. Just think how many of these you and the kids could make – your supplies are practically limitless!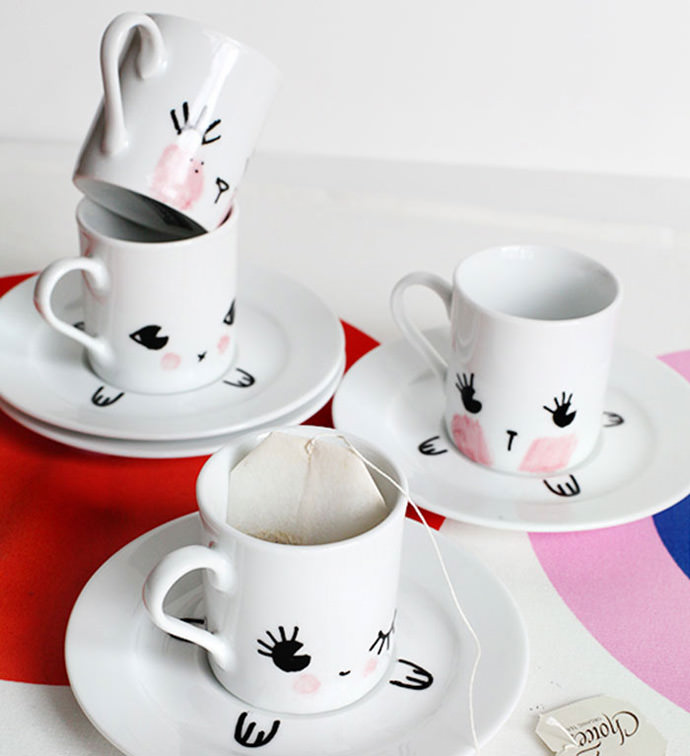 Espresso Tea Cups
See the tutorial at Small for Big.
When I was searching for teacups, I'd almost forgotten how much I loved making this set for my girl. It's a quick project with some very practical results – and the espresso cups fit a teabag just perfectly.
Teabag Cookies
See the tutorial at Sandra Kavital.
Use Google Translate if you'd like to read the directions, but it seems to me you could take any of your favorite cut out cookie recipes and turn them into the perfect tea party accessory. You can even download your own teabag labels!
Pictured at the top of this post: Easter Egg Tea Cups, see the tutorial at Creativity in Progress.