This post is sponsored by Tulip.
The weather outside may be cold, but that doesn't mean you can't have a picnic inside where it's nice and cozy! When you hear the words "picnic blanket", you probably envision a red and white gingham blanket. Instead of this traditional look, today we're sharing how you can tie dye your own custom blanket in almost no time using Tulip Fabric Dye!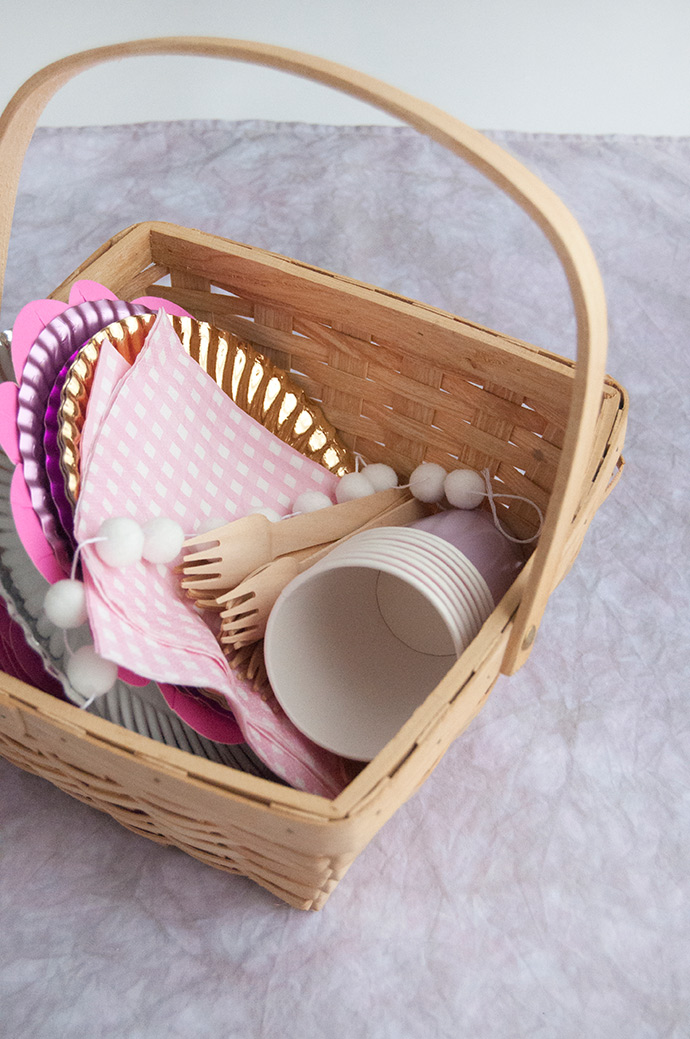 We went for a slightly muted pinky-purple blanket that reminds us of a galaxy in outer space, but you can use any colors you like! And of course, you can use any tie dye techniques you like, too – the number of different designs you can come up with are endless. So find a white cotton sheet, start looking for a picnic basket, and pack up some snacks because your living room is about to host the best indoor picnic ever! Watch the how-to video below and keep reading for all our tips and tricks.
White 100% cotton fabric

Large plastic tub

String

Gloves

Stir stick/spoon

Salt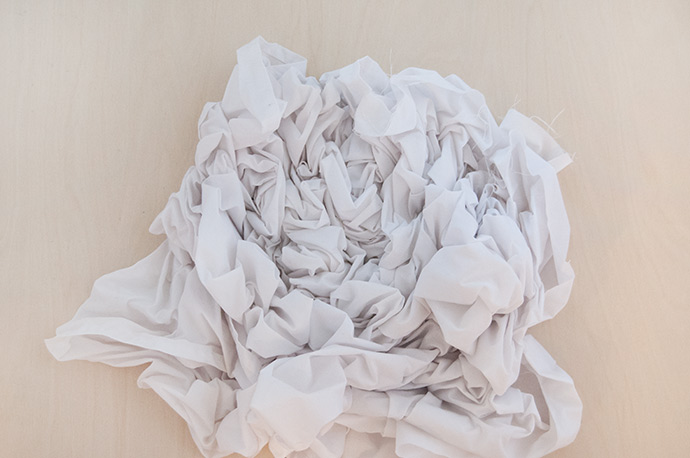 Step 1
Wash your white fabric cotton in the washing machine but don't put it into the dryer – we want it damp but not dripping. We used a white cotton bedsheet that we cut down to size, but you can use a blanket or any 100% cotton fabric. Scrunch up the damp fabric on your work surface.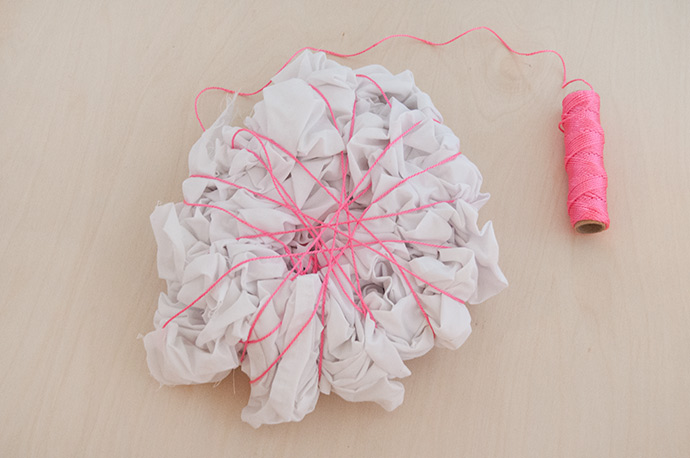 Step 2
Shape the scrunched fabric into a disc and wrap with string to keep it in this shape.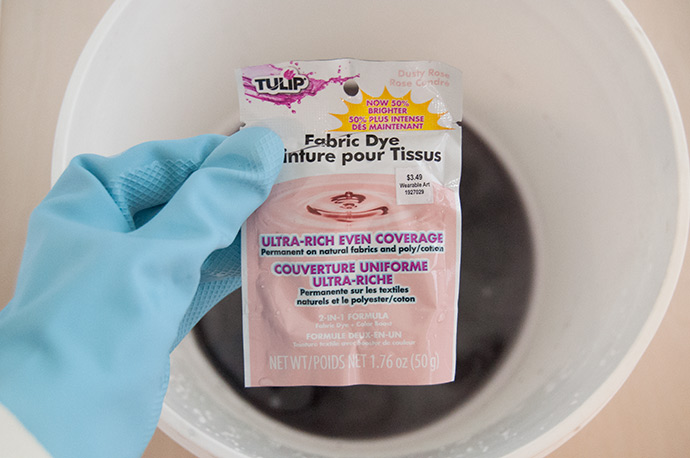 Step 3
In a bin or bucket, add ¼ cup salt and the dye powder. Add steaming hot water and stir to mix. Stir well until combined.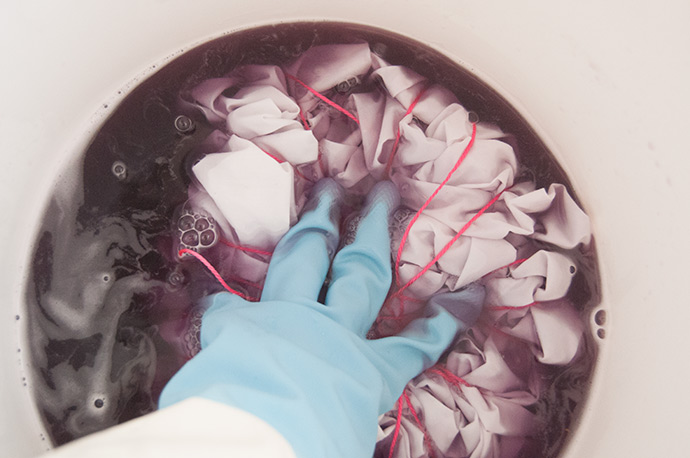 Step 4
Place the fabric disc into the dye. Place a heavy, waterproof item on top of the fabric to hold it underwater, or flip the disc every 10 minutes or so to make sure both sides are dyed evenly. Let sit in dye for about 1 hour.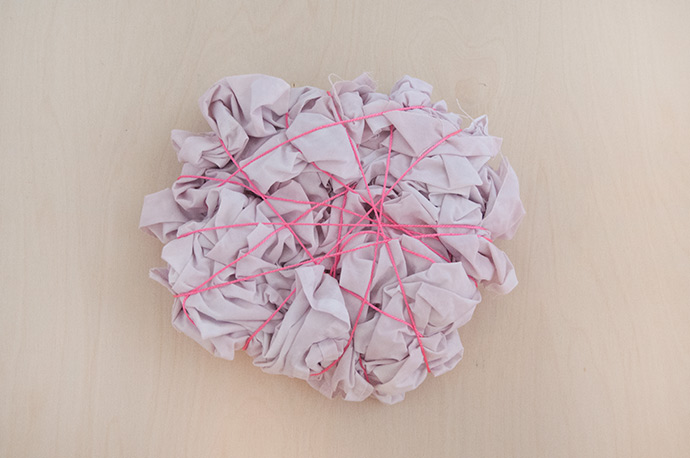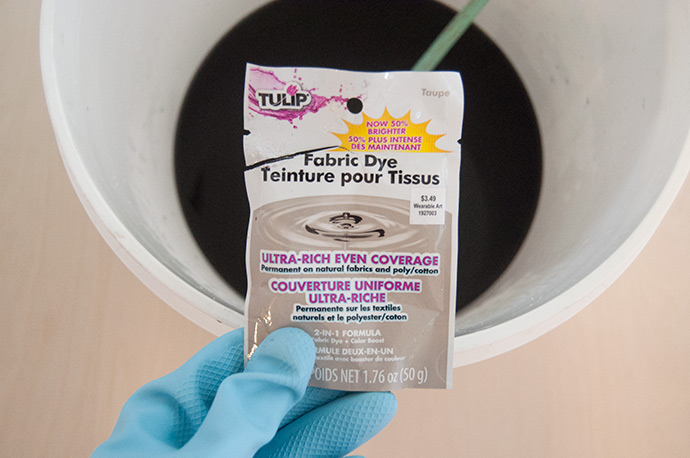 Step 5
Remove fabric from the dye and remove the string. Rinse in cold water until water runs clear and then wash with warm water in the washing machine. Hang to dry. If desired, repeat this process with another color on top for a more dimensional look – we used taupe.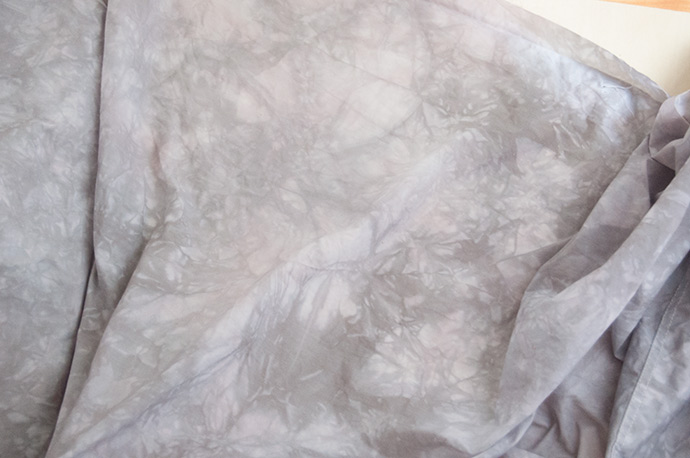 Step 6
Once you're happy with the color, rinse in cold water again until the water runs clear and wash in the washing machine with warm water. Hang to dry and then use as your indoor picnic blanket!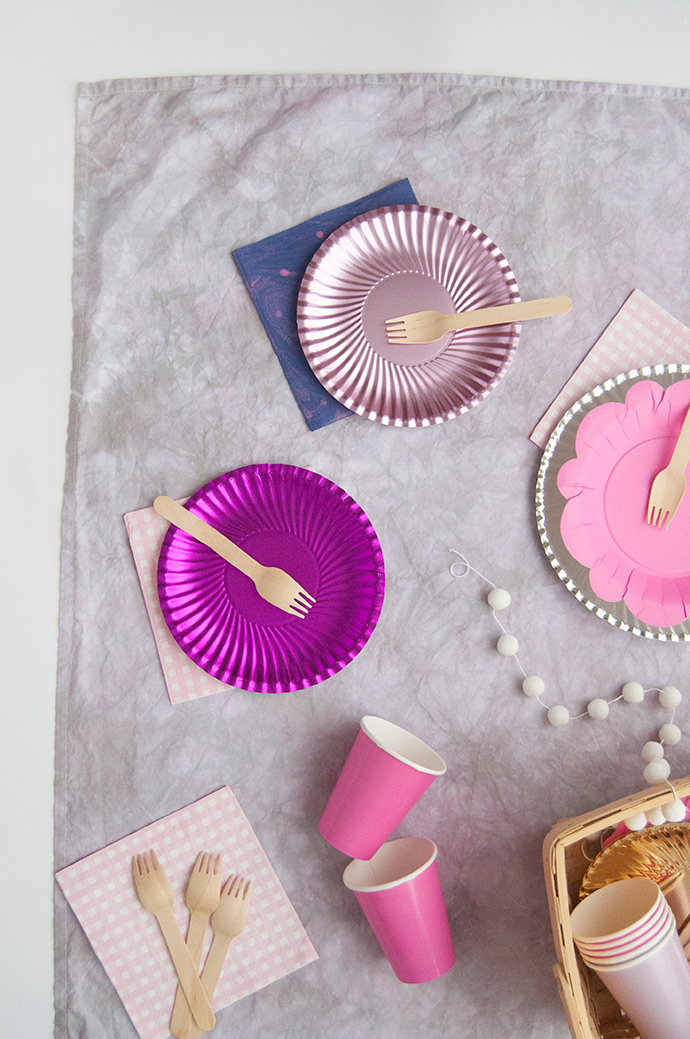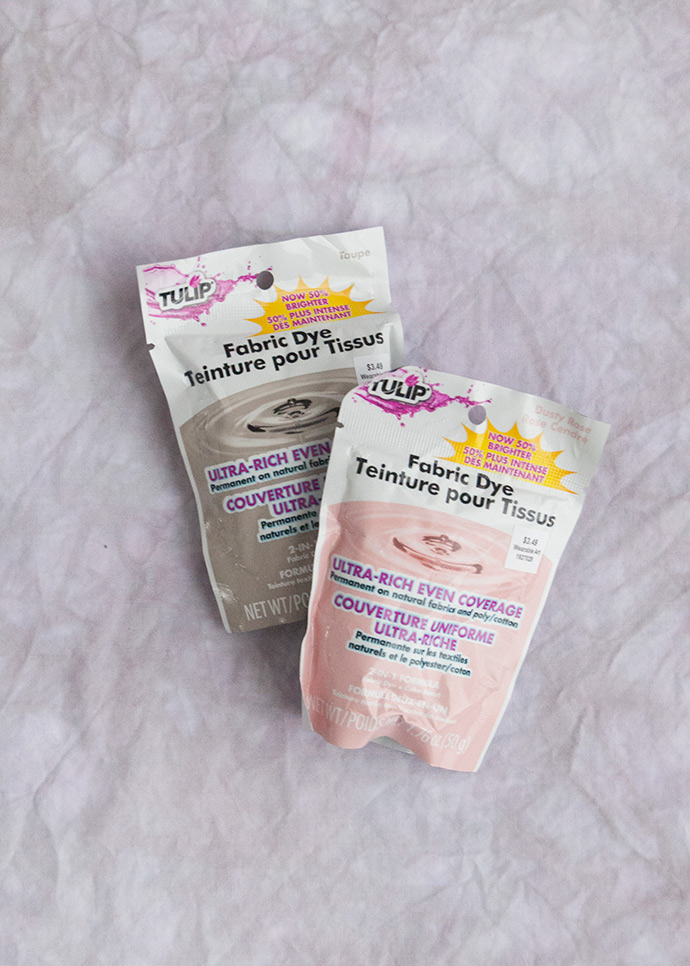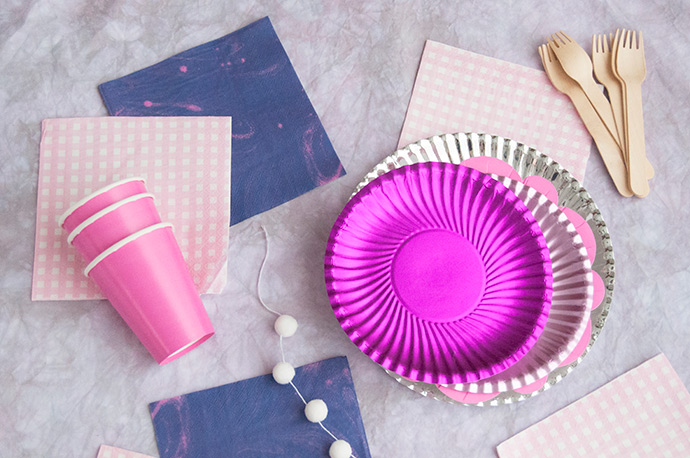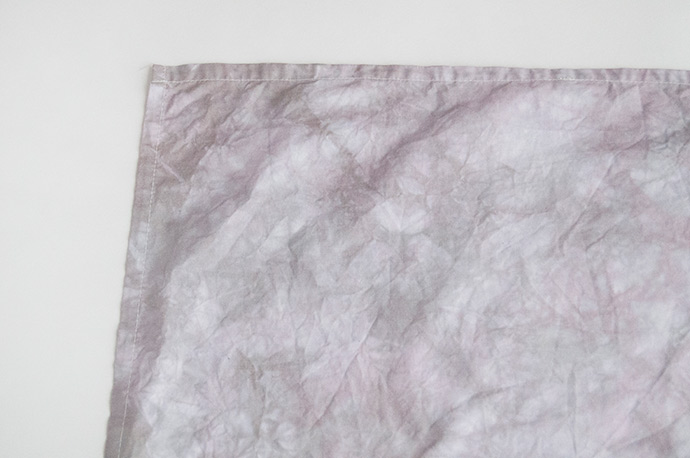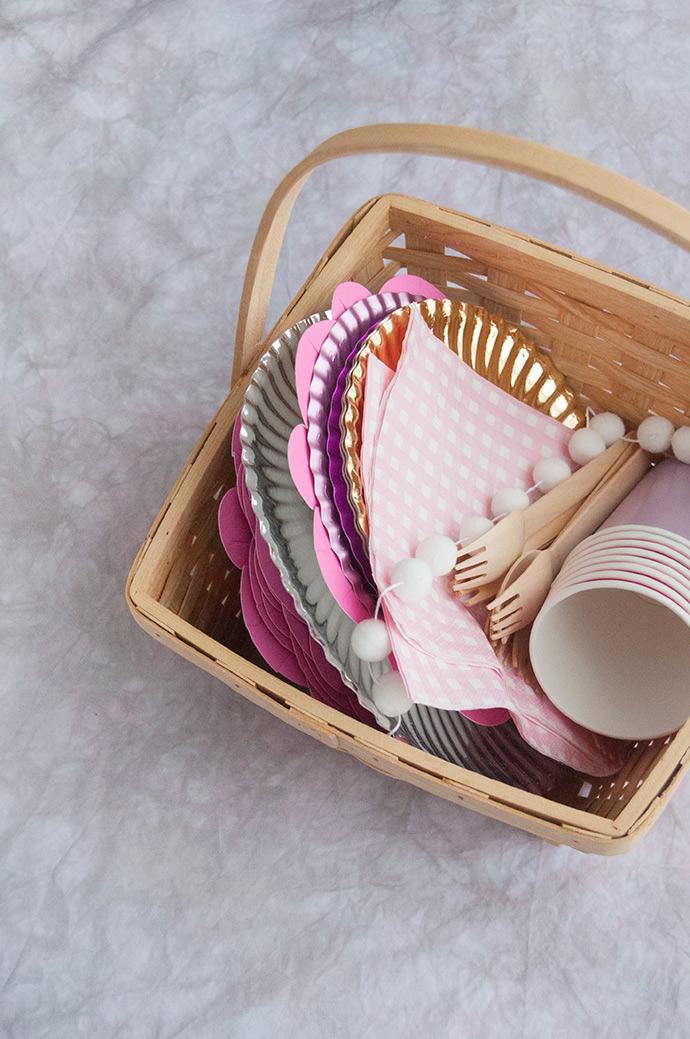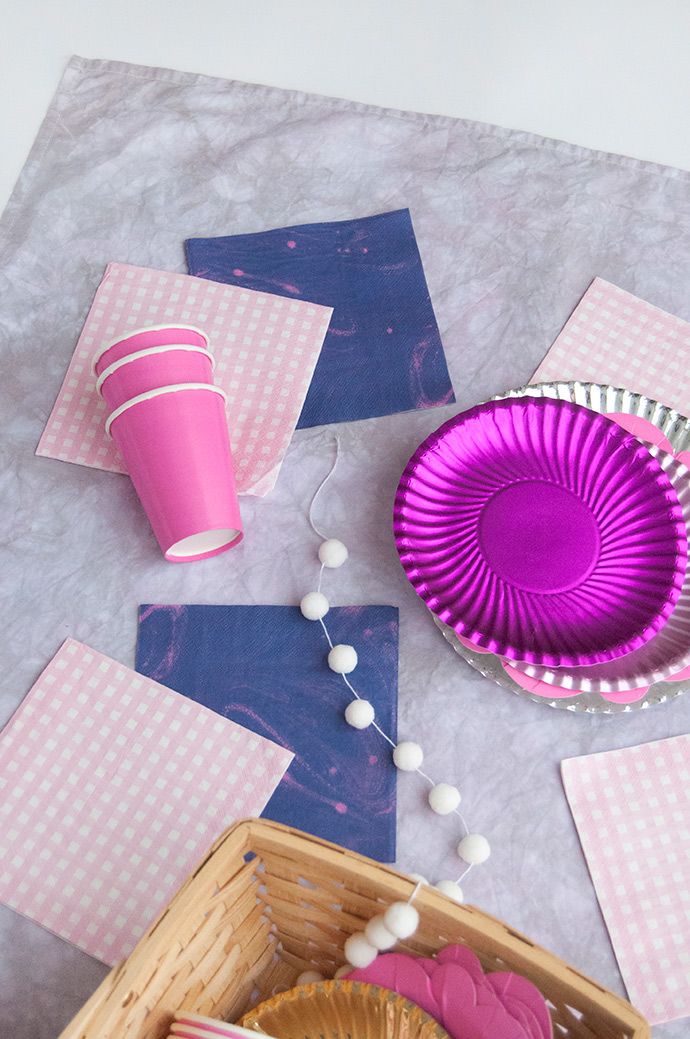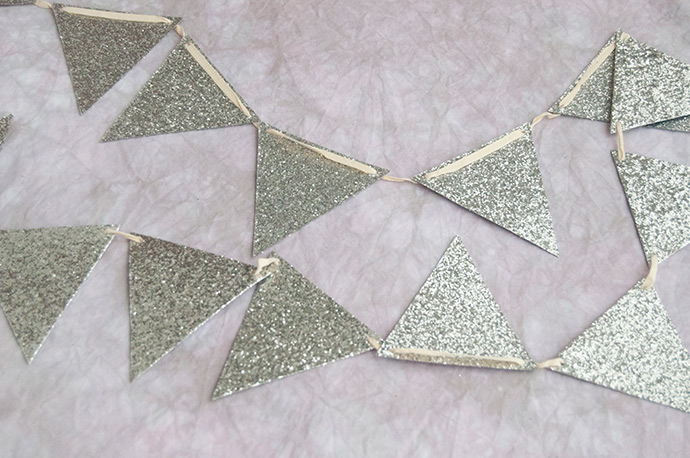 Happy crafting!