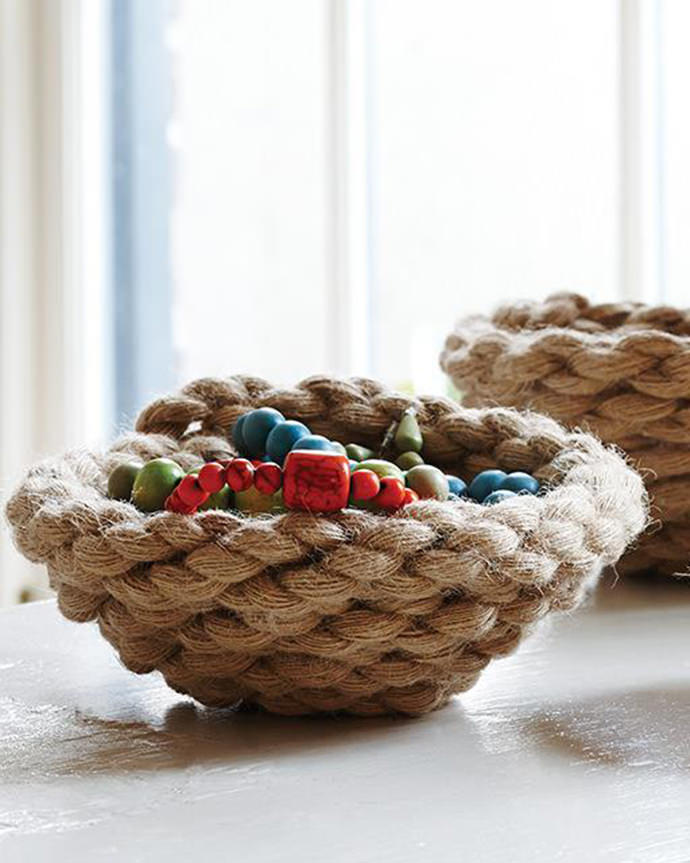 I had no idea how many gorgeous, modern, crafts were being made with ropes until I started looking around. It's like a modern macramé renaissance! Now, it's possible to make these projects really ugly too – if you use the wrong rope. Promise me you won't  make do with bright white nylon ropes? Or worse, that nasty plastic yellow rope – I don't think there's a craft projct meant for that rope!
Whether you're looking to up your room's design cred, add some storage options (ok, who isn't looking for that at all times?!) or want to spruce up your own style, we've got a rope craft for you. I might also mention most of these would make really great DIY gifts over the Holidays too!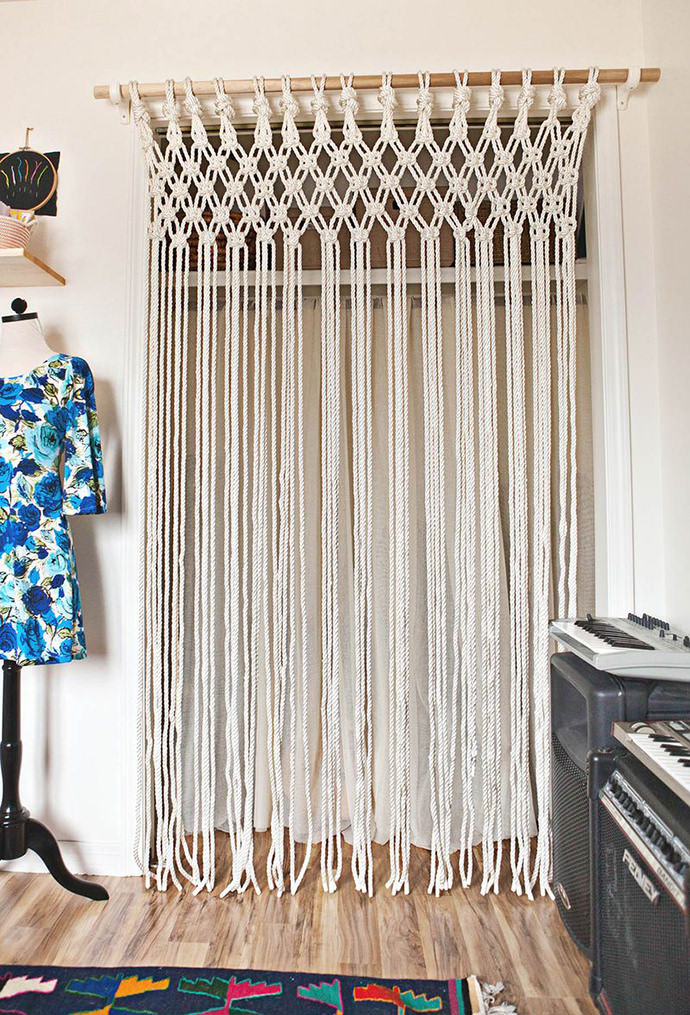 Macrame Curtain
Tutorial via A Beautiful Mess
This fringey curtain bring me back to college, but it's been updated in the best boho way I can think of. Forget the bamboo beads and use some soft, natural rope to make this a curtain you won't mind walking through.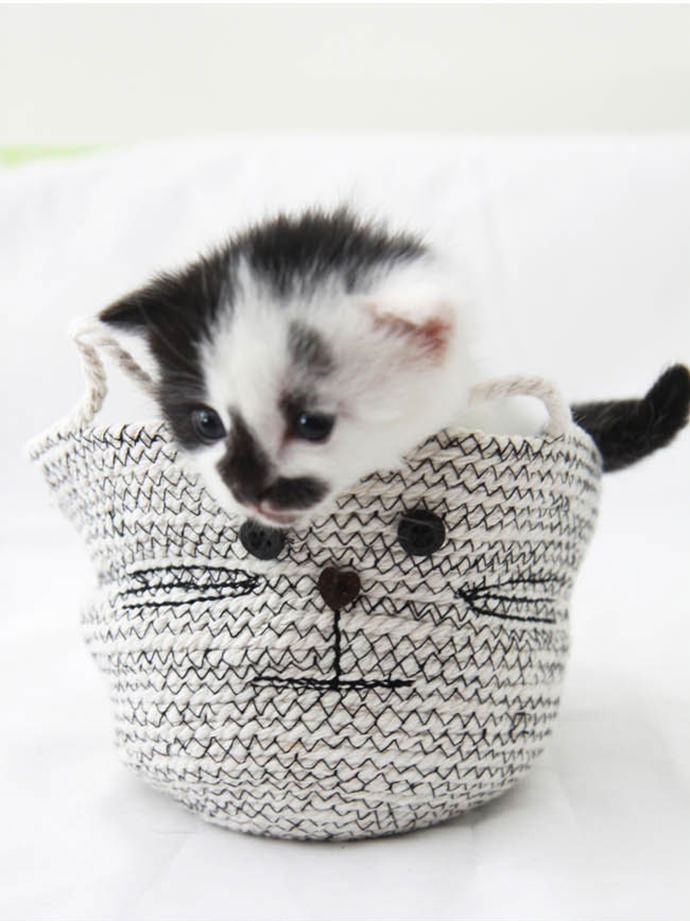 Cat Rope Coil Basket
Tutorial via Hello Natural
Even if this project was ugly, that sweet kitten makes the photo totally worth sharing. Luckily, this coil basket is also adorable – see the handles masquerading as cat ears? Squee!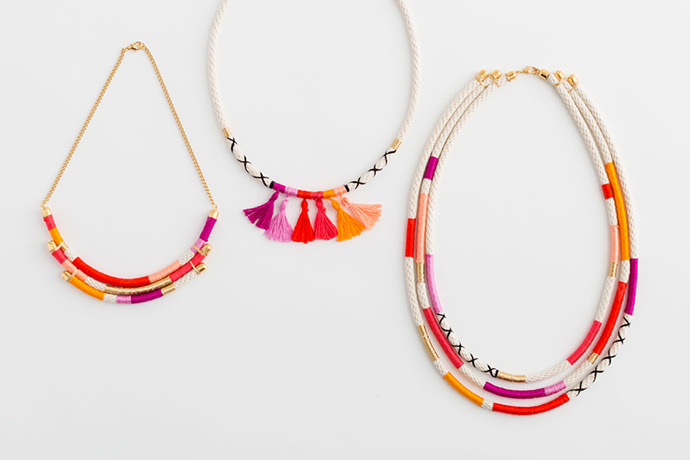 Rope Necklaces
Tutorial via Brit + Co
Delicate little necklaces get lost this time of year among the turtlenecks, bulky sweaters and scarves. So I'm ready to up my necklace game with some bright, thick necklaces like these.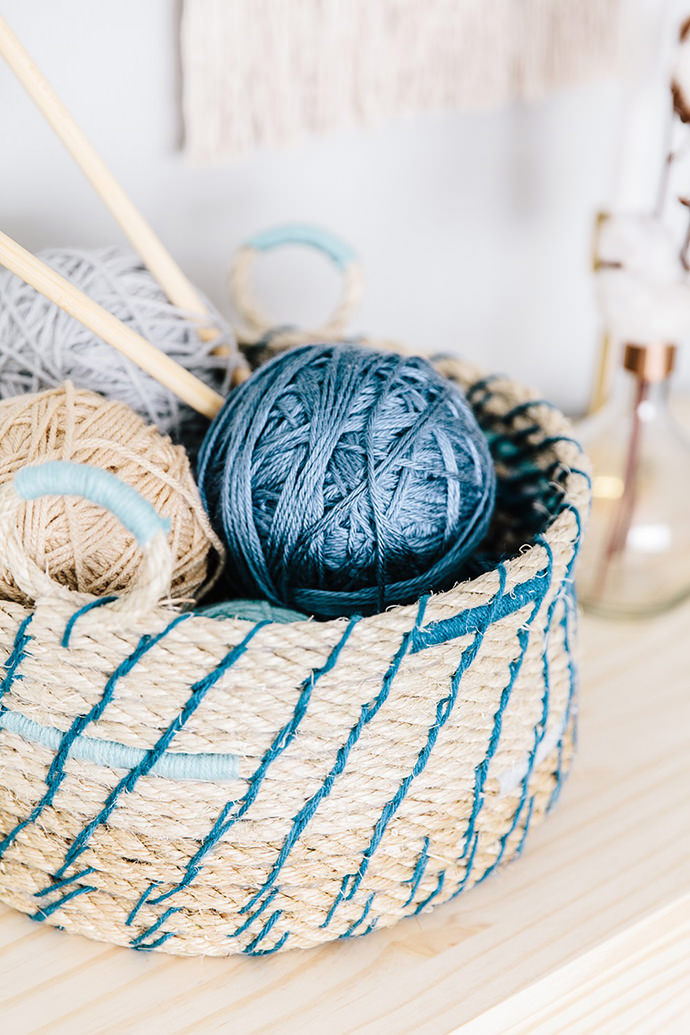 Rope Basket
Tutorial via The House That Lars Built
Rope baskets are such a classic, and I love the idea of making something so 3D and sturdy out of a flimsy piece of cord.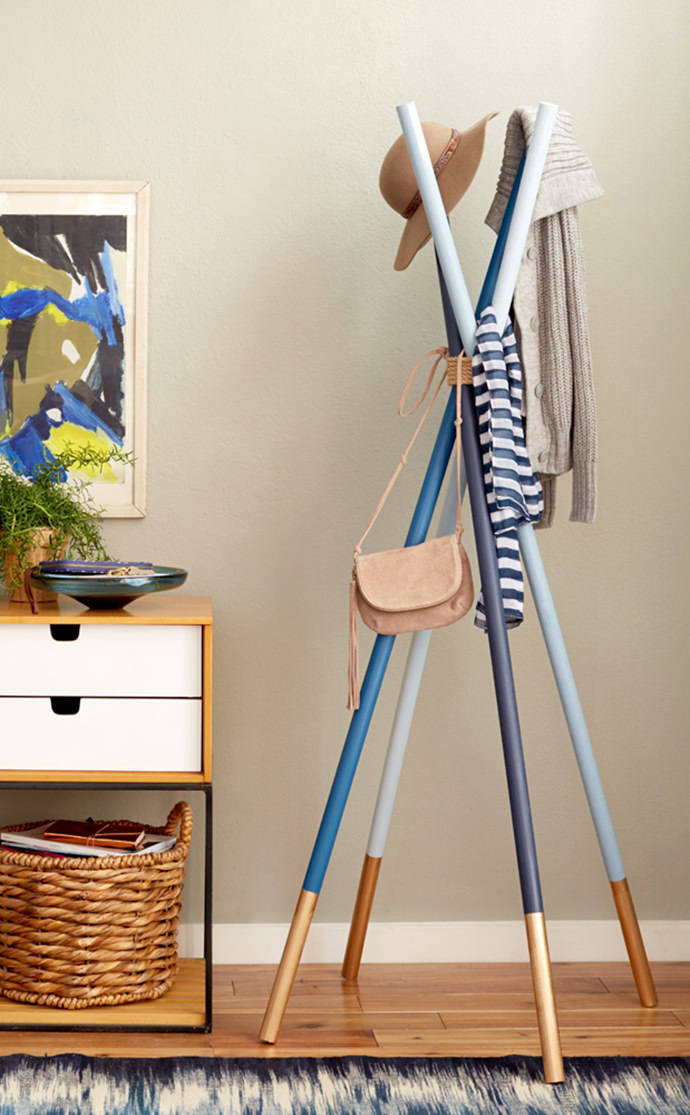 Dowels and Rope Coatrack
Tutorial via Emily Henderson
Well look at that, this project actually uses rope almost as it's intended – to tie things together! Loving the colors on this simple piece, especially with those golden feet.
Pictured at the top of this post: Rope Bowl, tutorial via Sweet Paul Magazine.