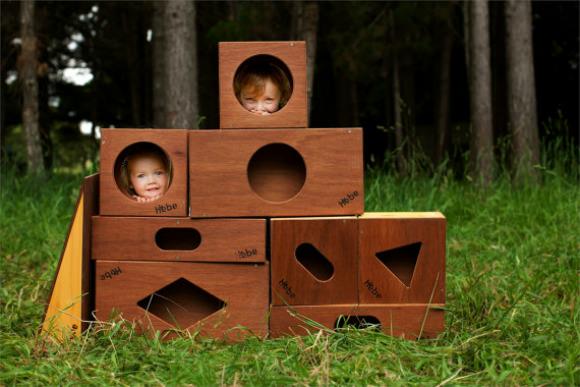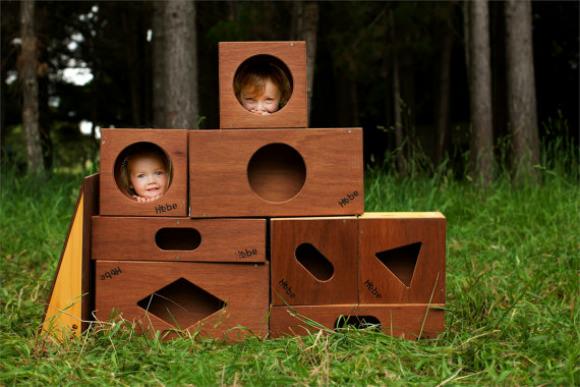 Oh no, I'm smitten again! Every day I seem to come across another wonderful handmade toy, and I swear that it's love at first sight. My secret pinboards are filling up fast, my wishlists are getting longer, and I just keep on finding more and more. As you can tell, I'm passionate about children's design.
I think it's time to share the love. I hope you'll enjoy this small selection of unusual wooden toy finds. I, for one, am head over heels!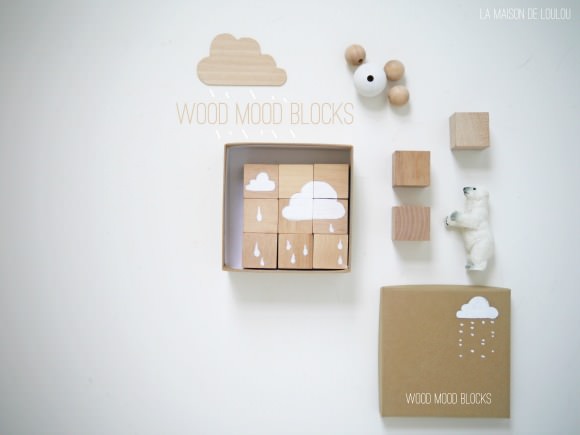 Wood Mood Blocks
via La Maison de Loulou
If you love architecture, interior design, and simple, original DIYs for babies and kids, you need to follow La Maison de Loulou. Marie-Laure's blog is full of fresh ideas, always beautifully presented in French and English. This latest wooden toy prototype looks gorgeous!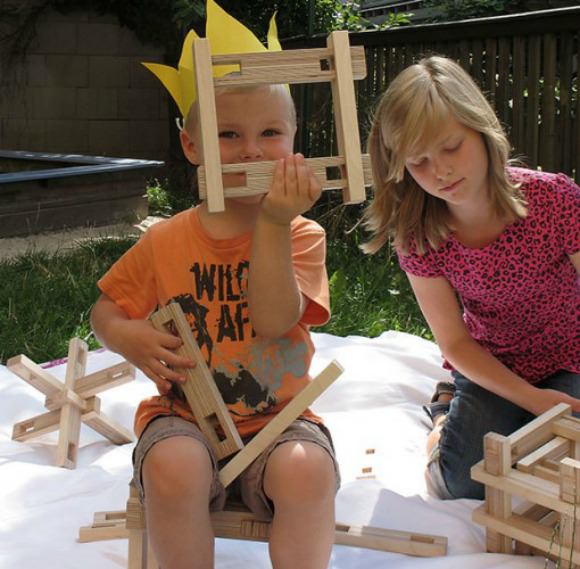 Spinifex Cluster Blocks by Sebastian Kalies
via afilii
Discovered via the German children's design portal afilii, this mini set of 34 interlocking wooden blocks caught my architecture-loving son's eye recently. Simple and sturdy, this construction kit can be used to build toys, sculptures, or furniture. I wouldn't mind a set for my office too!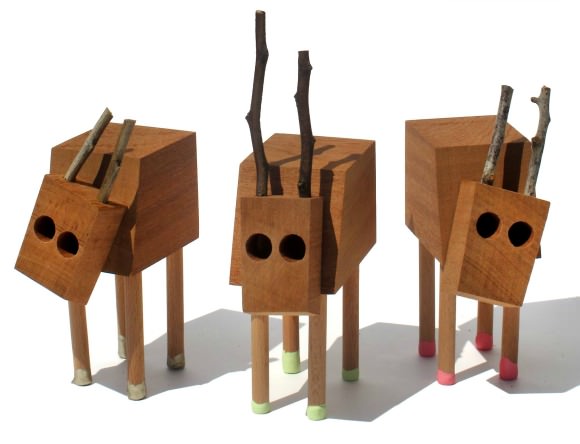 Handmade Wooden Toys
Available for $20 from David Budzik on Etsy
Israeli designer David Budzik handcrafts every single one of his wooden toys with love. Each piece is unique and certainly very original. Why not start a quirky collection for a kid's space; they're fun!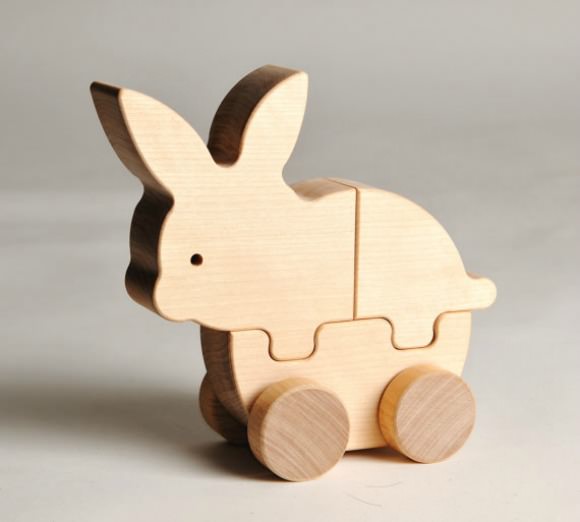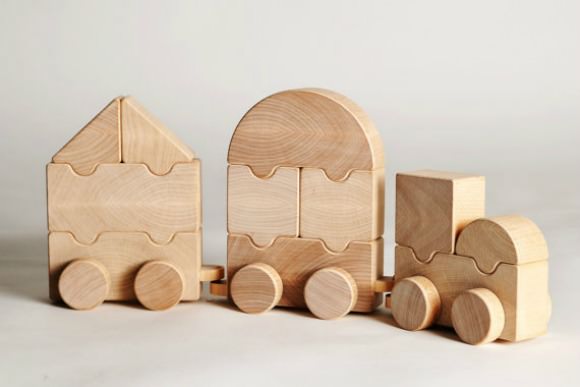 Variable Animal Toy & Folding Toy Train
Available starting at $25 from Arboline on Etsy
Arboline has stolen my heart! This young Latvian toymaker recently joined Etsy and hopes to expand her range of toys soon. Handcrafted from natural birch wood, these beautifully designed toys are perfect for play and display. If only my own kids were a little bit younger!
Pictured at the top of this post: These Hebe Children's Wooden Building Blocks sure look fun. They're available from Craig McInnes Design on Etsy, starting at $58.