The minimal BUM stool by BAGGU and UM Project (available from Lin Morris) features a natural canvas seat, maple base, and brightly-colored shoulder strap. All proceeds from the sales of the travel seat go the to Brooklyn Recovery Fund for local Hurricane Sandy relief efforts.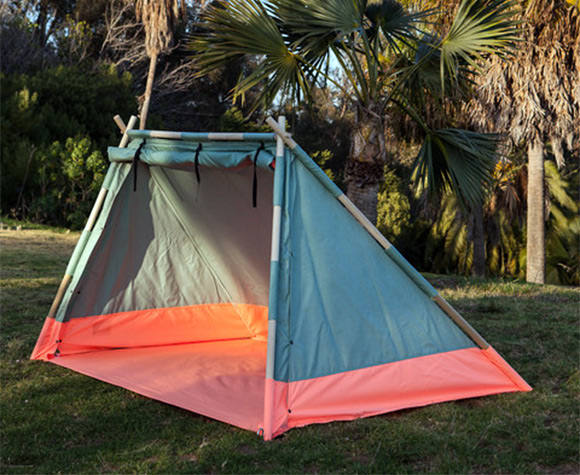 This fabulous camping lean-to by Scout Regalia & Reunion, also available from Lin Morris, quickly & easily converts from covered shelter to open air.
The perfect accessories for traveling light this summer—love!