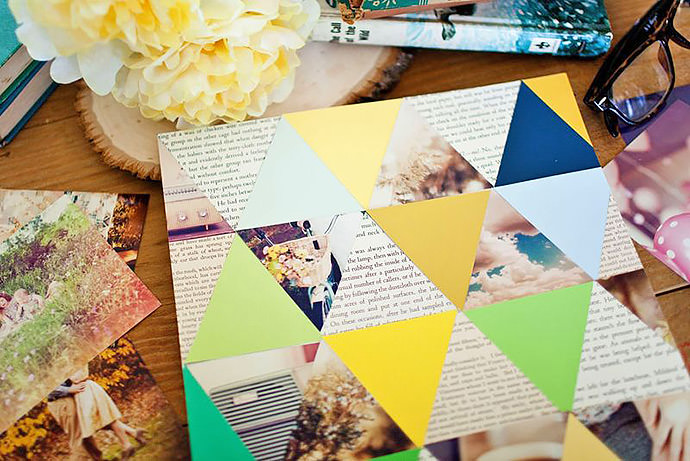 Got a thing for triangles, and you didn't even know it? This trend just keeps going The tribal look that comes along with this geometric theme can be a little over the top – maybe it's the flash in the pan part of this trend. But, triangles on their own have a modern feel that's hard to beat right now.
These DIY's run the gamut from super intensive – like the paper sculpture from Make – to the quick and easy – like the the printable geo balls from Zu. Whichever project you choose, you'll get a good dose of geo and have a whole lot of fun making it.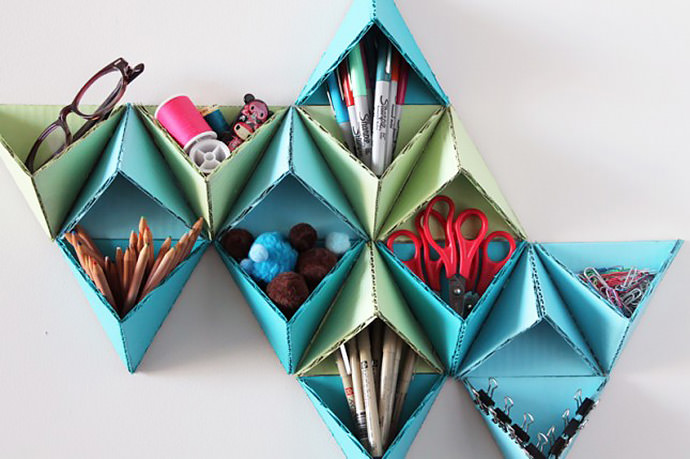 Triangular Wall Storage System
See the tutorial at Brit + Co.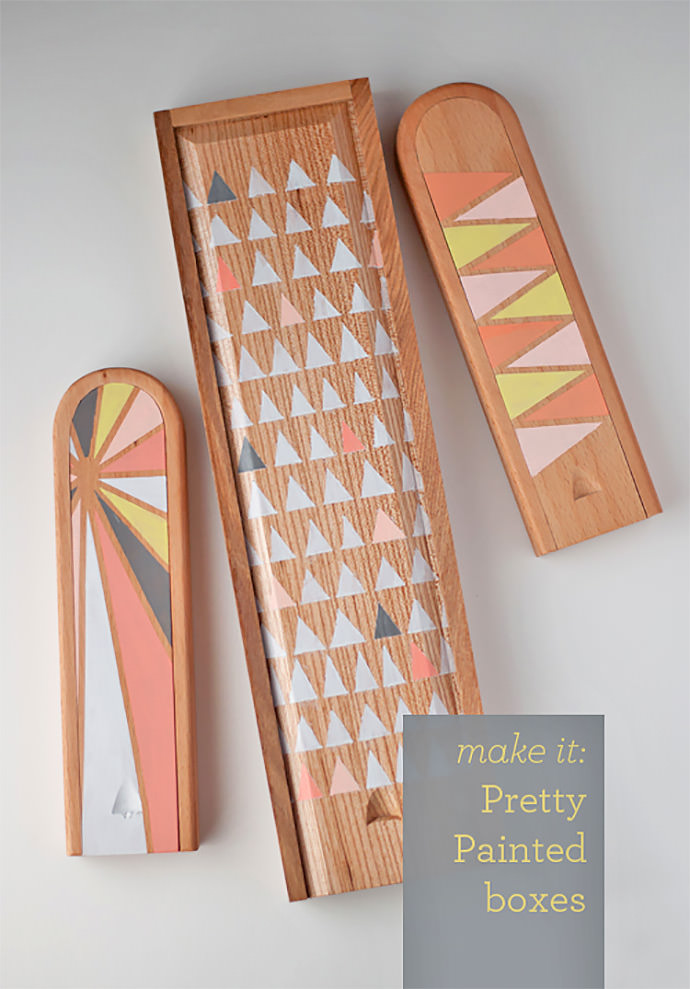 Painted Boxes
See the tutorial at Design Mom.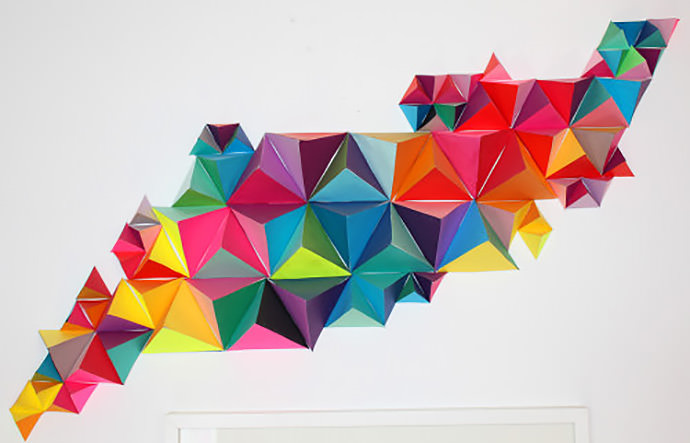 3D Geometric Paper Sculpture
See the tutorial at Make's YouTube Channel.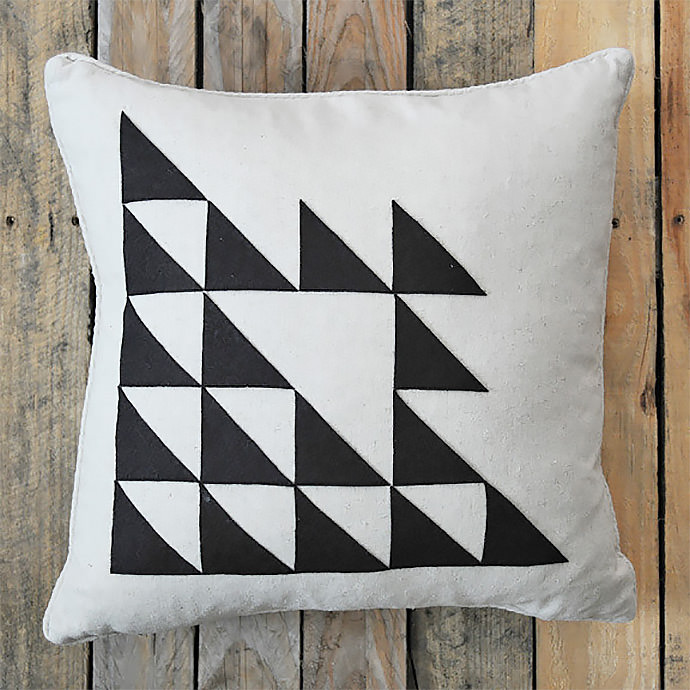 DIY Pillow
See the tutorial at Creature Comforts.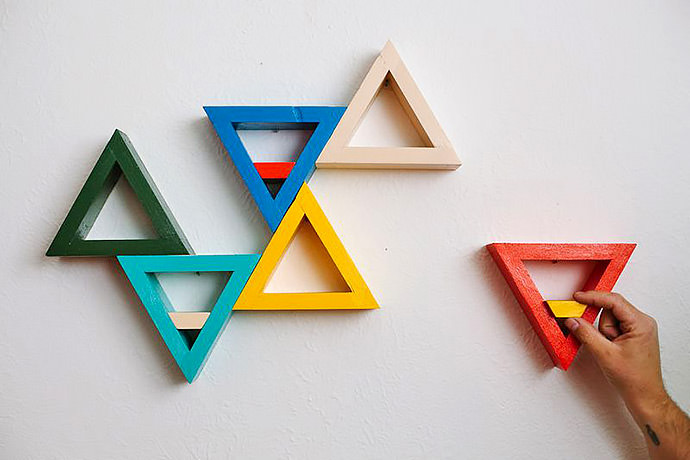 DIY Triangle Shelves
See the tutorial at A Beautiful Mess.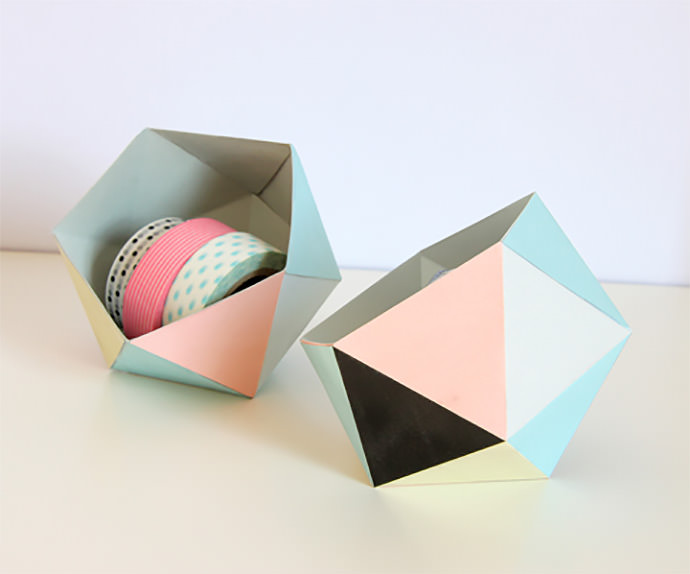 DIY Geo Ball
See the tutorial at Zu.
Pictured at the top of this post: Geometric Photo Collage, see the tutorial at A Beautiful Mess.