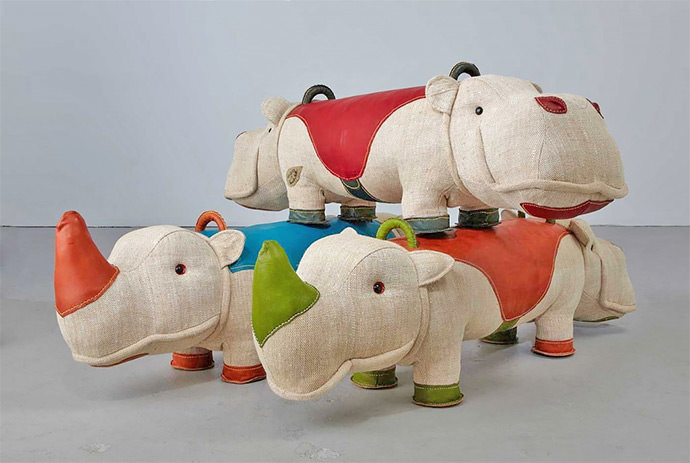 I honestly don't think I could ever name just one favorite toy designer but Renate Müller and her therapeutic playthings will always be among my top five. I love the simplicity of her toys, the size, the shapes, the materials, the color combinations, everything in fact. You may remember my earlier post featuring a few of Renate's hand puppets.
I guess I'm still a big kid at heart (I hope so!). I have to say that I am pretty excited about sharing a few surprising images of Renate's latest work, currently on show at R & Company design gallery in New York. Have any of you been yet?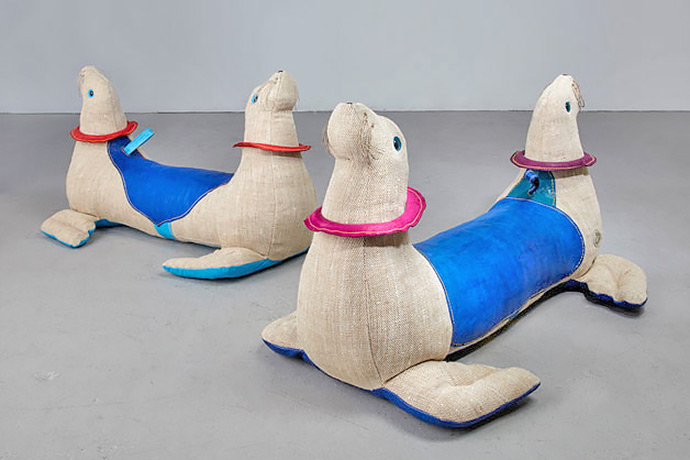 Double-Face Seal
available from r & company
Renate was asked to create 26 new pieces for her second solo show at R & Company. As many of you will already know, her first toys were designed for therapeutic use with disabled children. The signature materials of her personal line, which she started in 1978, are jute, wood and leather. She continues to work with those today.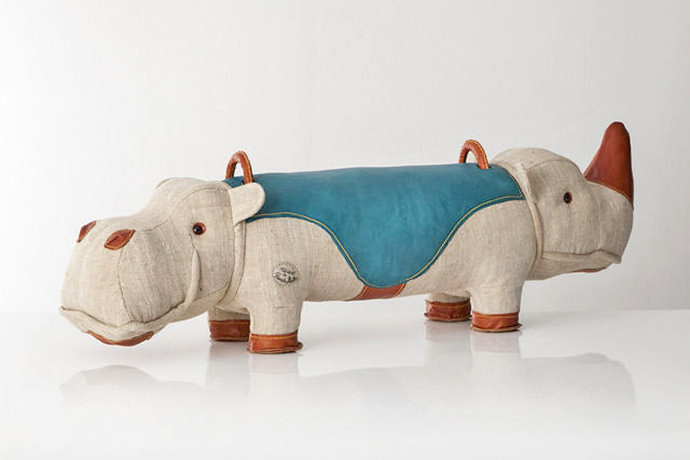 Double-Face Hippopotamus-Rhinoceros
available from r & company
Renowned for her stocky, sturdy animal toys, crafted almost single-handedly, Müller's new creatures are playful, colorful and surreal. Sure we recognize the rhino and hippo, but now they are bonded as one. A toy for two with two different heads – that spells double fun for me!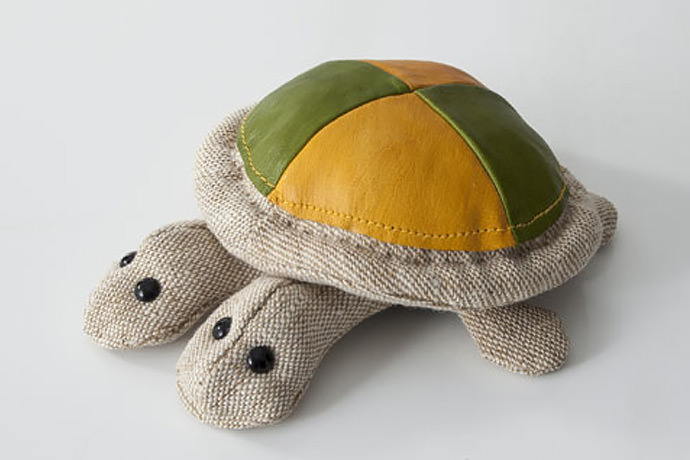 Two-Headed Turtle
available from r & company
Apparently inspired by the birth of a two-faced turtle in Texas last year, Renate has added an element of fantasy to her ever-growing soft toy menagerie. Two-sided seals sit amongst two-headed turtles and some strangely appealing two-tailed hippos and seals have no head at all!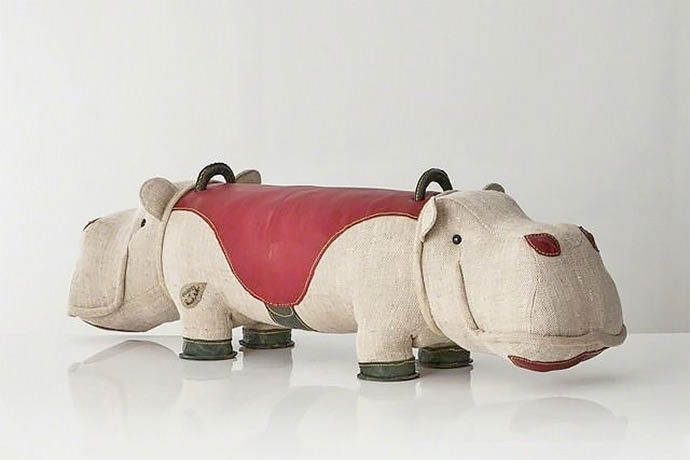 Double-Face Hippopotamus
available from r & company
R & Company's exhibition also focuses on Renate's collaborative work with her 15-year long business partner artist Bernd Ruckert. Müller actually devotes most of her time to designing playgrounds and kindergartens now, and several new colorful installations are on show in New York. This is something I'd love to know more about, and I thoroughly enjoyed reading Monica Khemsurov's article online.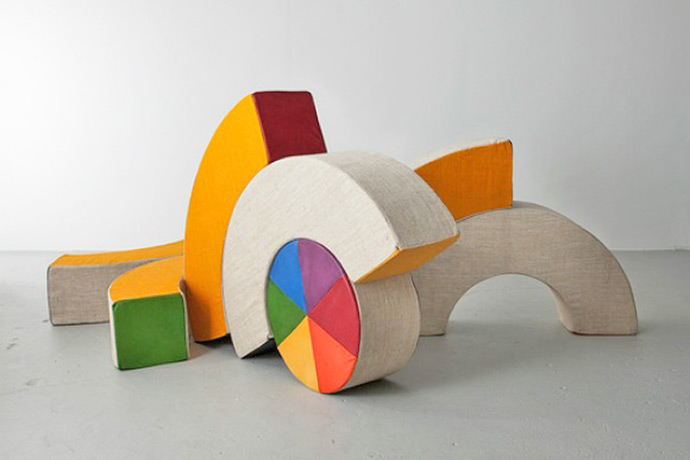 Play Sculpture
available from r & company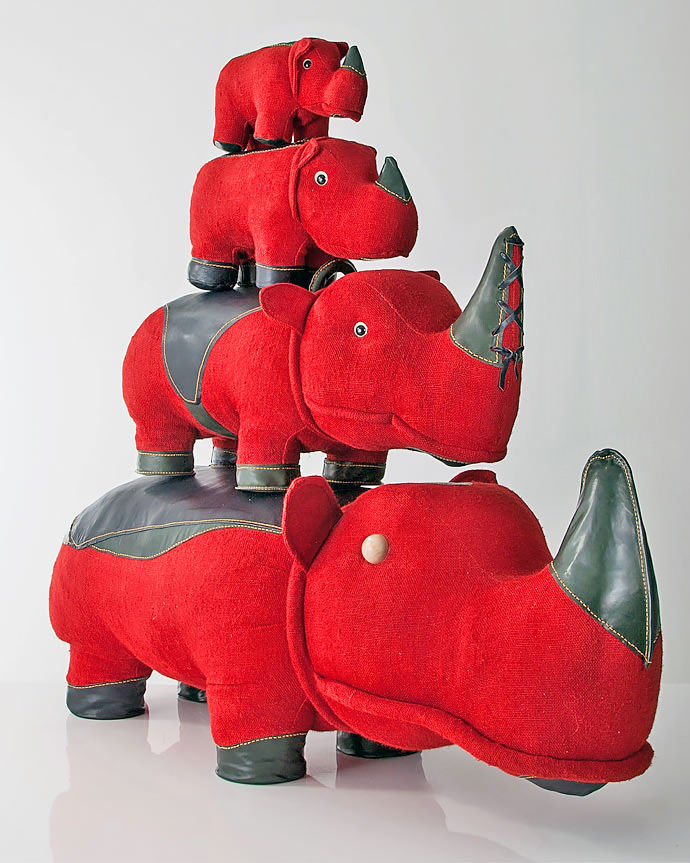 Renate Müller's second solo exhibition at R & Company, New York, runs from 18 March – 26 April 2014. Visit the R & Company website for more information.