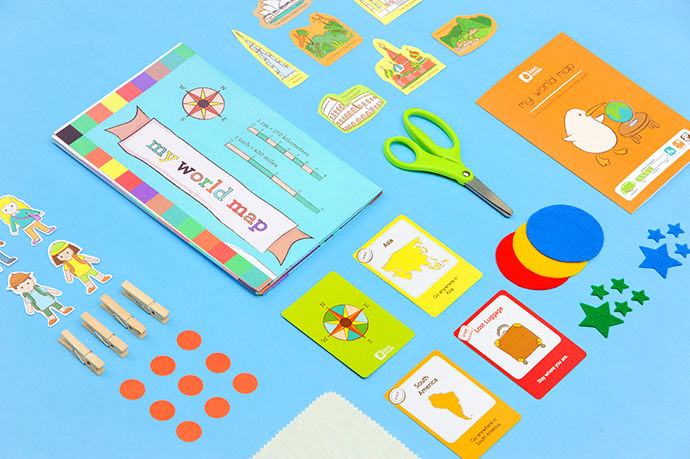 We've had our eye on Kiwi Crate ever since we realized just how much we have in common with them. I mean we're basically soul mates: we both thrive off building hands-on environments for the little ones to help stimulate their creativity and curiosity. So naturally, when Kiwi Crate invited us to experience their monthly box o' fun for ourselves we were totally down.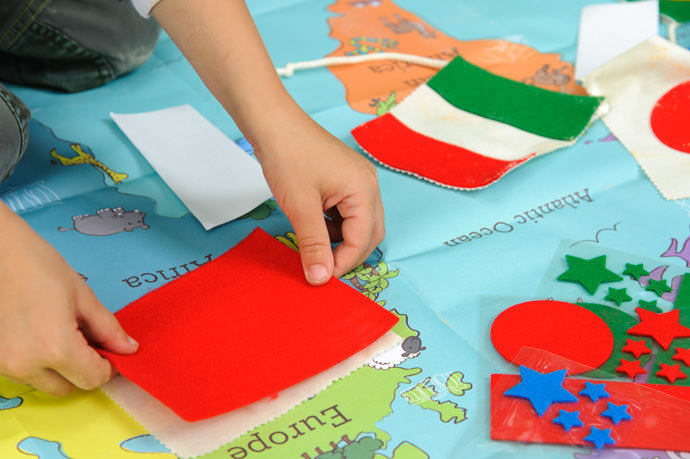 As a parent who is always pressed for time, I was amazed at how easily Kiwi Crate engaged even my littlest guy in a creative and educational activity. I can't think of a better way to kick off the new school year! As part of the monthly subscription, the Kiwi Crates showed up on our doorstep complete with all the materials and inspiration we needed for hours and hours of fun learning!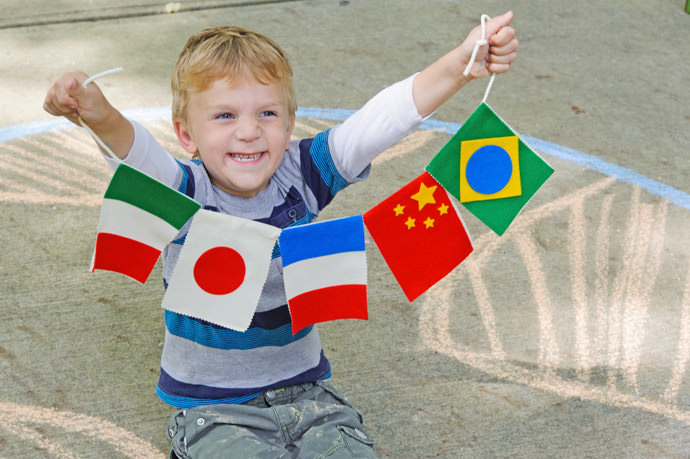 Noah seriously had a blast discovering all the different parts of the world and making his own flags. Kiwi Crate even has a "no-fight" feature that allowed us to add extra supplies for his siblings at minimal extra cost. With an exciting new theme every month—ranging from safari, music, to robots—Kiwi's got our whole family psyched to see what next month's crate will bring. Check out a few of them below!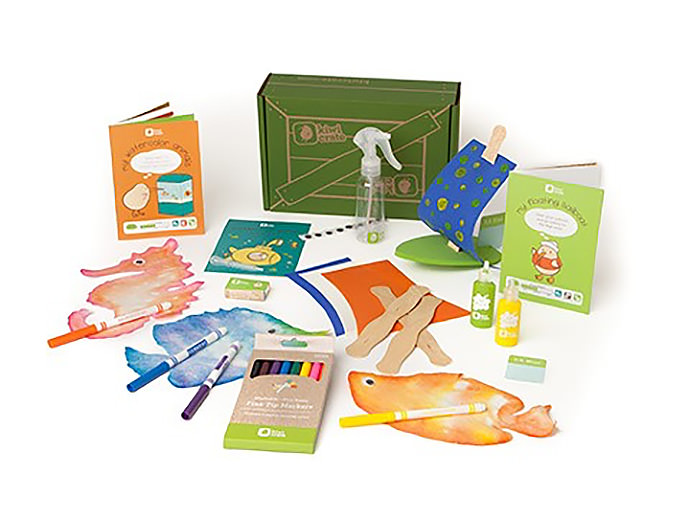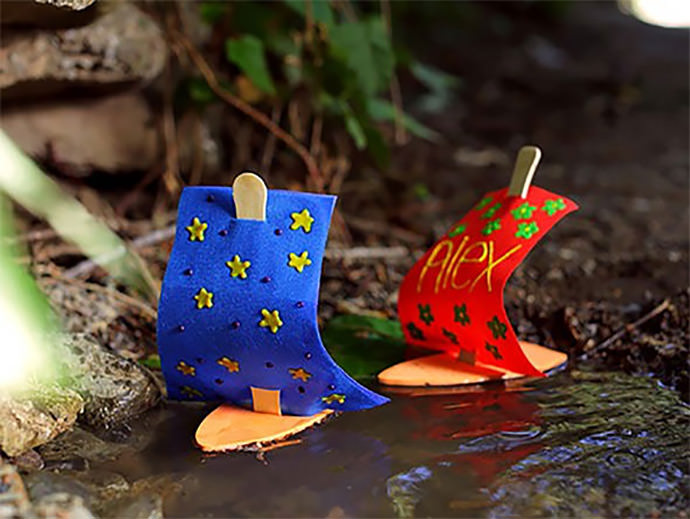 DIY Floating Sailboat
Available as part of the "Wonders of Water" Crate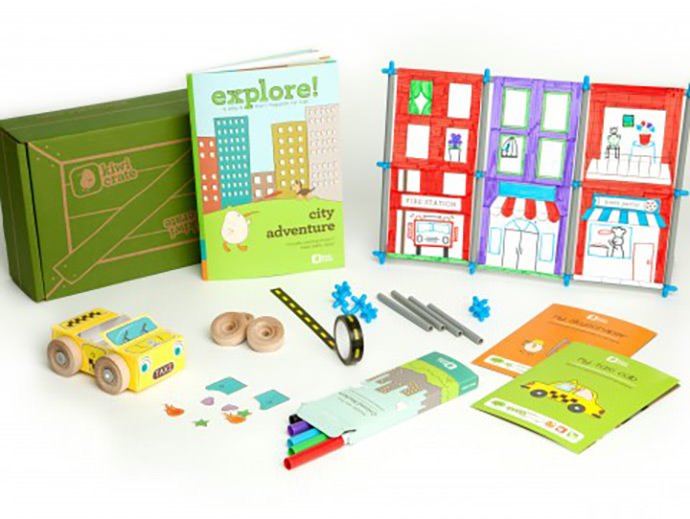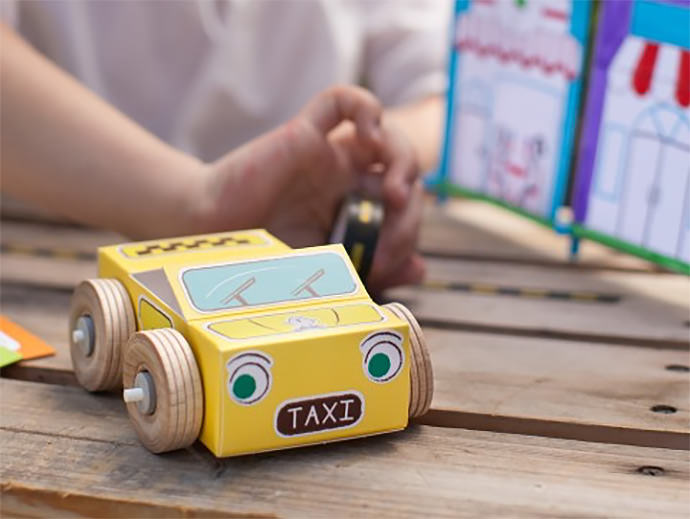 DIY Taxi Cab
Available as part of the "City Adventure" Crate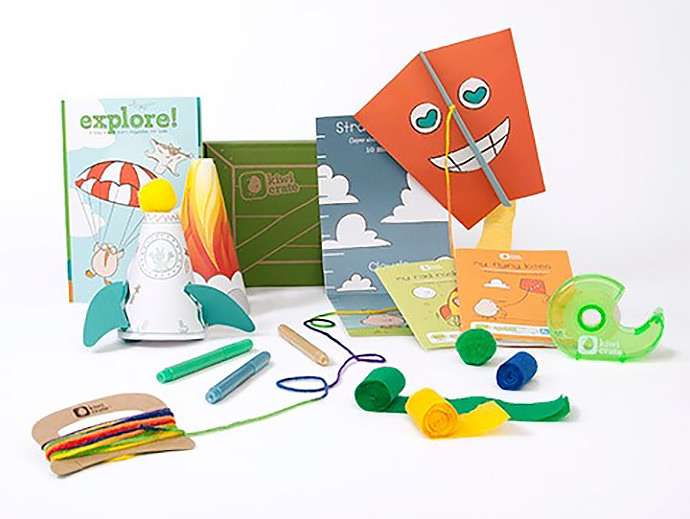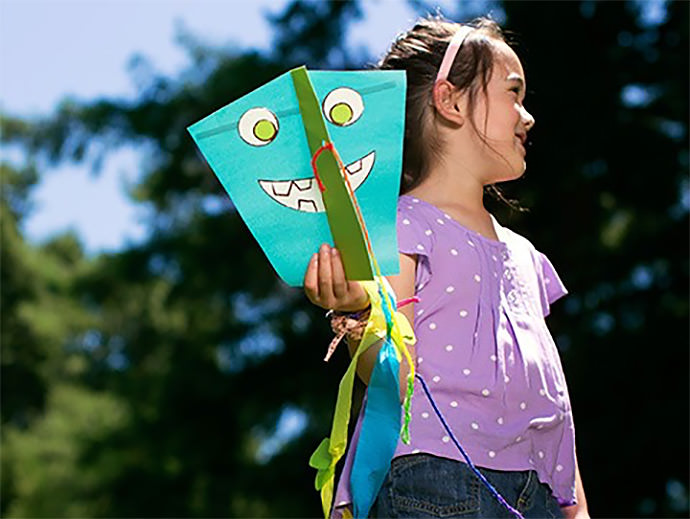 DIY Flying Kites
Available as part of the "Fun with Flight" Crate
The best part is, Kiwi Crate gave us a promo code to share with all of you for 25% off your 1st month subscription! Click here to sign up. Promo Code: HCBTS
This post is sponsored by Kiwi Crate.