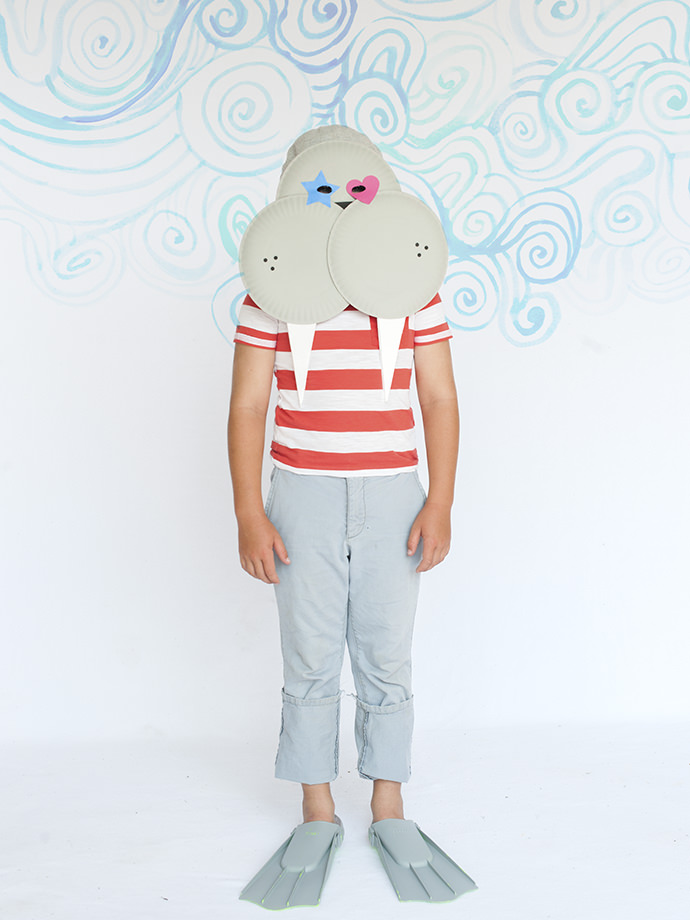 I've got five kiddos ages 5 to 15 and the days of buying store bought costumes for this giant family is, shall we say, long gone. I seriously expect my monkeys to dig up a silly situation on their own. Of course being the loving + crafty parents we are, we've designed for you and our older bunch a few extremely inexpensive tricked out costume ideas!
We are pleased to introduce to you The Walrus and The Woolf. We dove down seven leagues under the sea of our imagination and dreamt up a lively paper plate pair to turn Halloween night into an underwater sugary sweet imaginarium!
Grab a stack of plates, a few crafty supplies and let's get making!
Meet The Walrus: A Lifelong Academic With Love On The Eyes And David Bowie On Constant Replay In His Mind
3 paper plates
Gray Folk Art paint
Scrap of red paper
Scrap of blue paper
Paint brush
Glue
Scissors
Striped shirt
Gray pants
Flippers for pictures (but sporty shoes for running door to door)
Listen to the "Space Oddity" by David Bowie when making this lovable character
Step 1
Let's Make This Generous + Kind Walrus! First, glue the three plates together as seen in picture and paint them gray. Paint should dry in about 2-3 minutes.
Step 2
Second, cut out a star and a heart and glue to plates. Measure your child or yourself and cut eyes with scissors. Make sure eye holes are big enough for candy cruising visibility.
Step 3
Jump into your fav pants + striped shirt or any outfit that spells out awesome will do. Grab a bag for the sugar heist of the year and gee whiz have a blast!
Meet The Woolf: A Well Known International Prankster Who Shines Brightly In The Depths Of The Ocean And Beloved Friend To All
5 paper plates
Colorful Folk Art paint
Paper punch
Paint brush
Scissors
Ribbon or yarn
Cool awesome outfit underneath mask and crest
Listen to the "Effervescing Elephant" by Syd Barrett when making this colorful character
Step 1
Let's Make A Woolf Out Of You! First, bend a paper plate in half and cut a half circle in the center of the fold. Follow the same line on top and cut the two pieces apart. You now have identical pieces. Now, glue the two pieces together and paint.
Step 2
Second, glue shapes and whiskers on as seen in picture above. Paint all shapes.
Step 3
Next, use paper punch to create two holes on side of mask for ribbon that will secure to face.
How to Make the Chest Shield
Step 1
Double up your paper plates and cut a pentagon. Paint the first layer.
Step 2
Using the photo above as a guide cut out remaining shapes glue to first pentagon and paint.
Step 3
Use your paper punch to pop to holes for ribbon to hang around neck.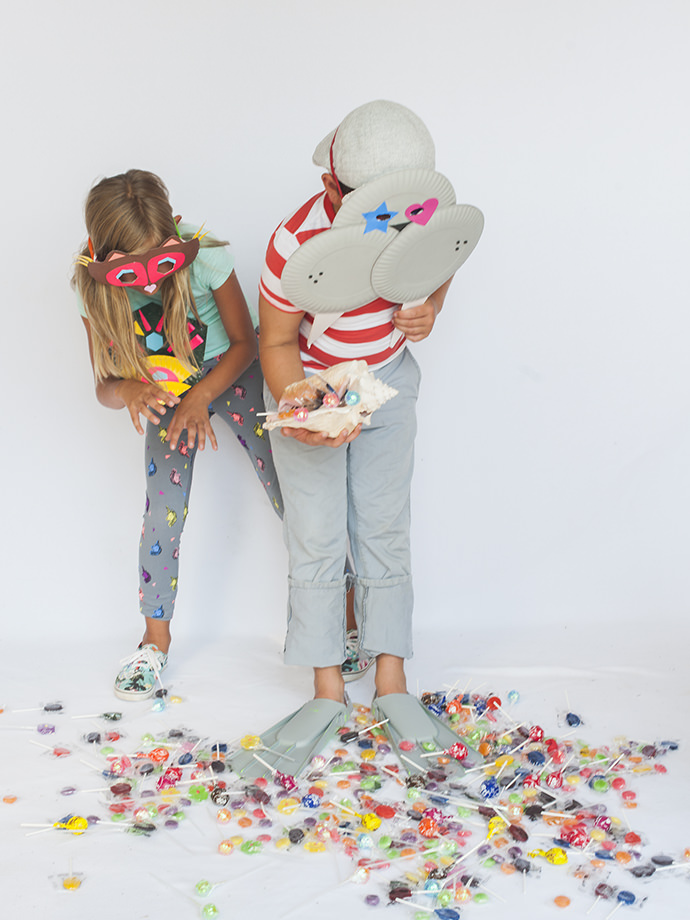 Grab a loot bag and swim on over to The Walrus and knock on his door…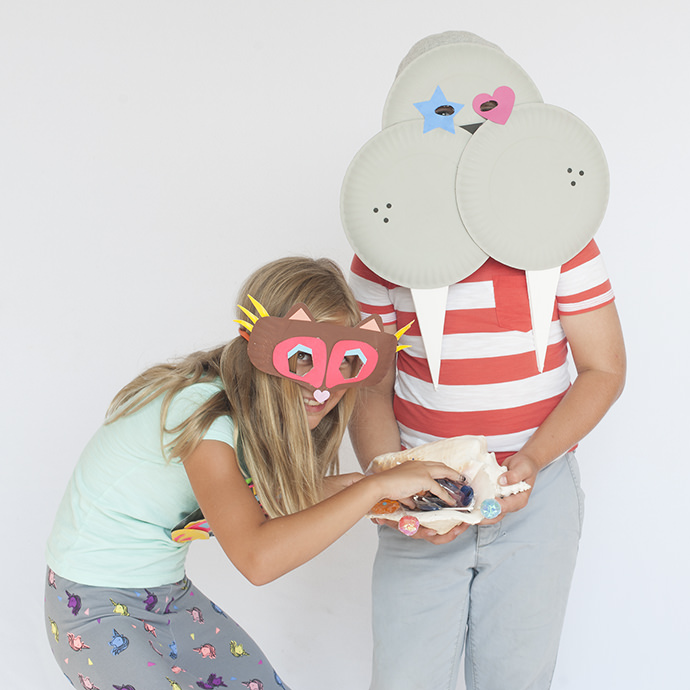 Or, better yet – crawl in through his window and get the sugar crusade moving!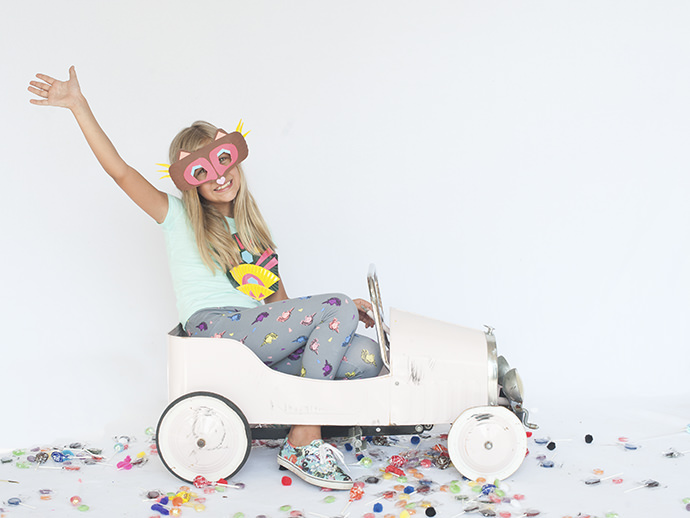 Take a few selfies for your fans and make a candy-coated getaway!