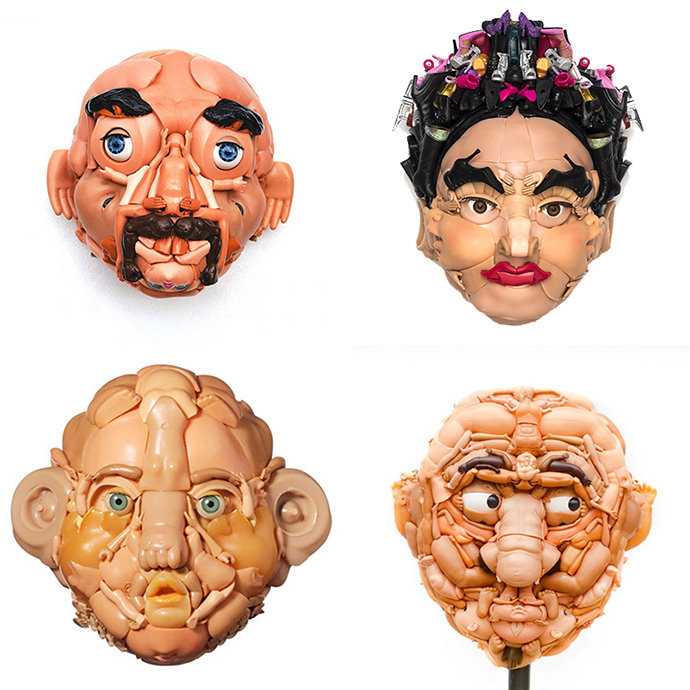 We can't look away from the amazing doll sculptures by Australian artist Freya Jobbins! Collector of plastic childrens' toys and dolls, she repurposes them and gives them new life as these humanoid portraits and masks. Freya says she is most inspired by the work of Giuseppe Arcimboldo and the Toy Story movies! Her plastic sculptures have been displayed around the world. Below are a few of our favorites!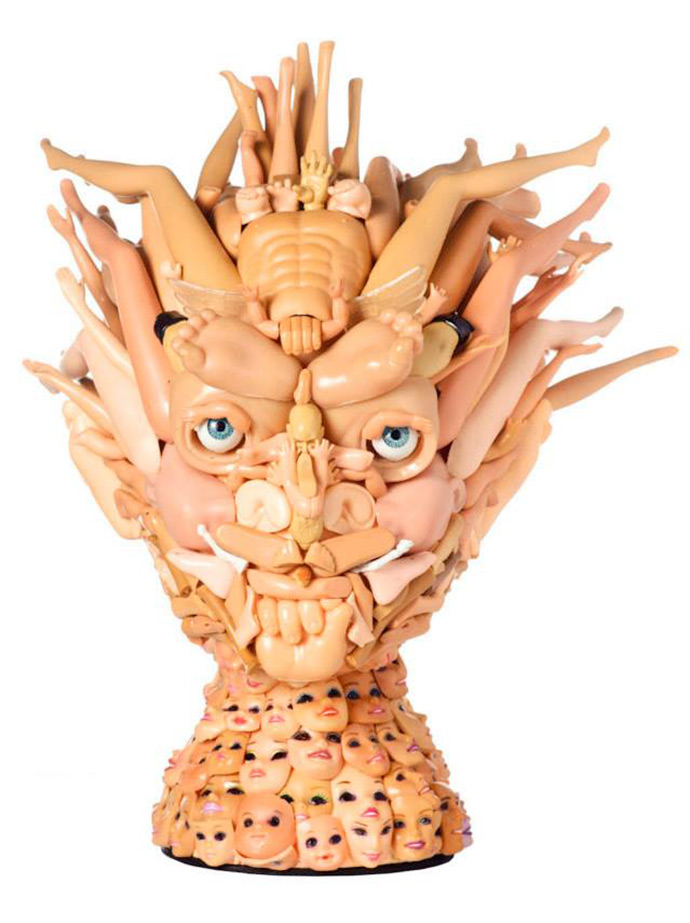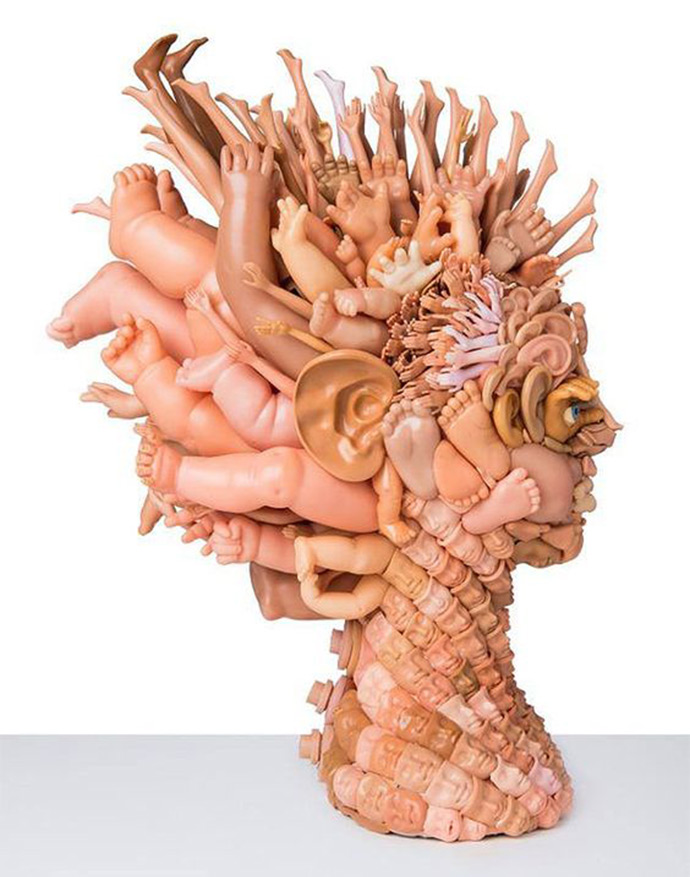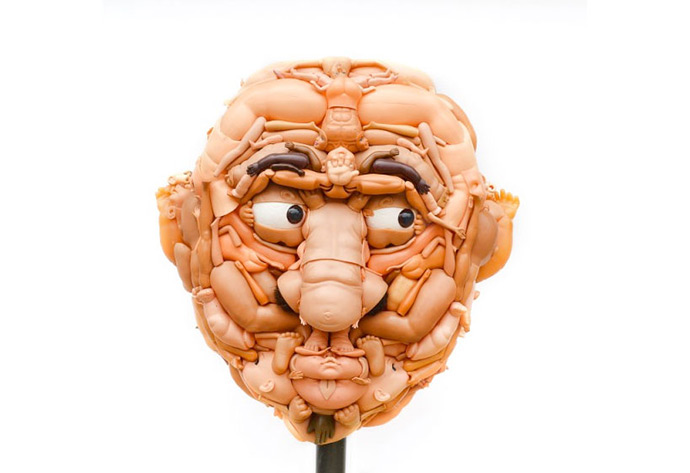 As huge fans of repurposing and upcycling, we're so inspired by Freya's work. There really are no limits to how you can turn one thing into something so exciting, and these sculptures are the perfect examples of that.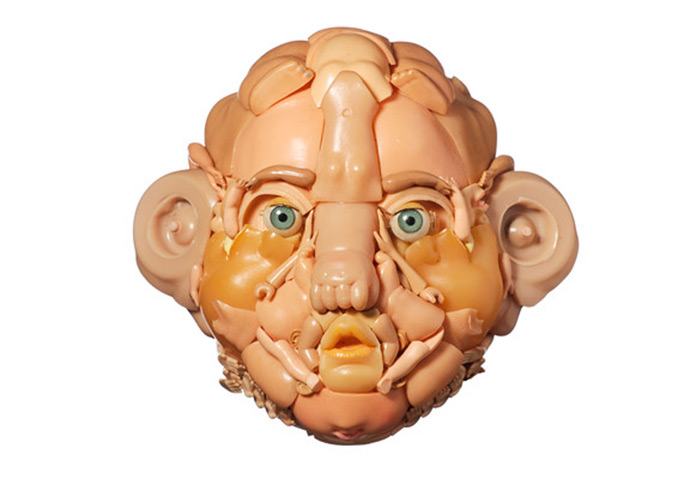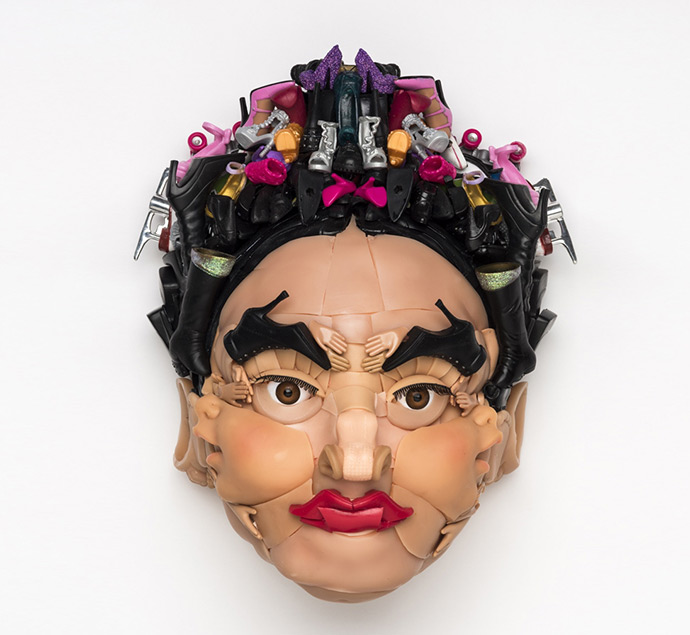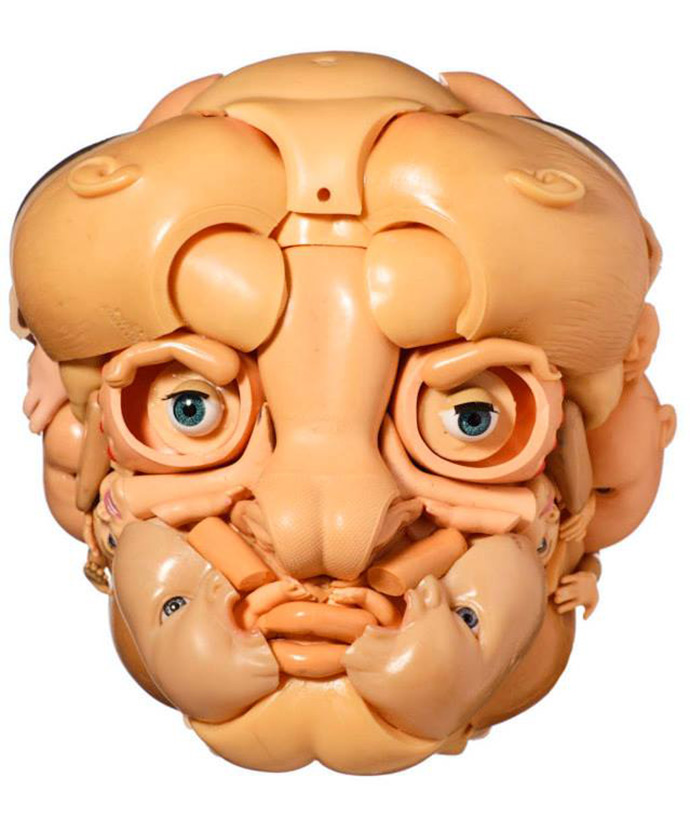 See even more of Freya's art and inspiration on her Facebook page!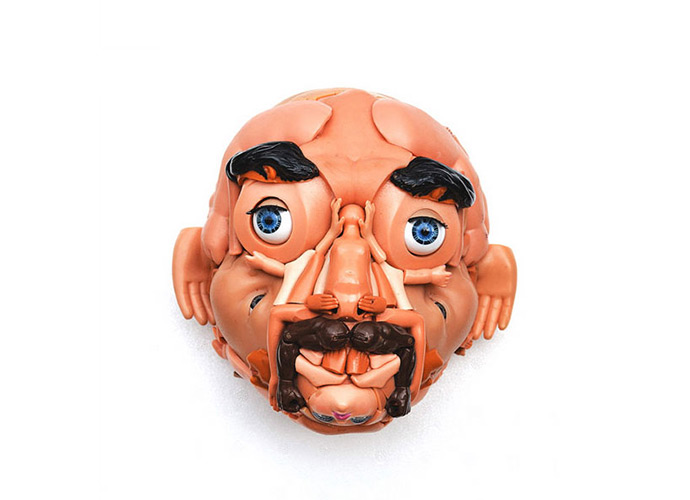 Sources:
Freya Jobbins gallery | Freya Jobbins Facebook | Virtual Shoe Museum | Designboom