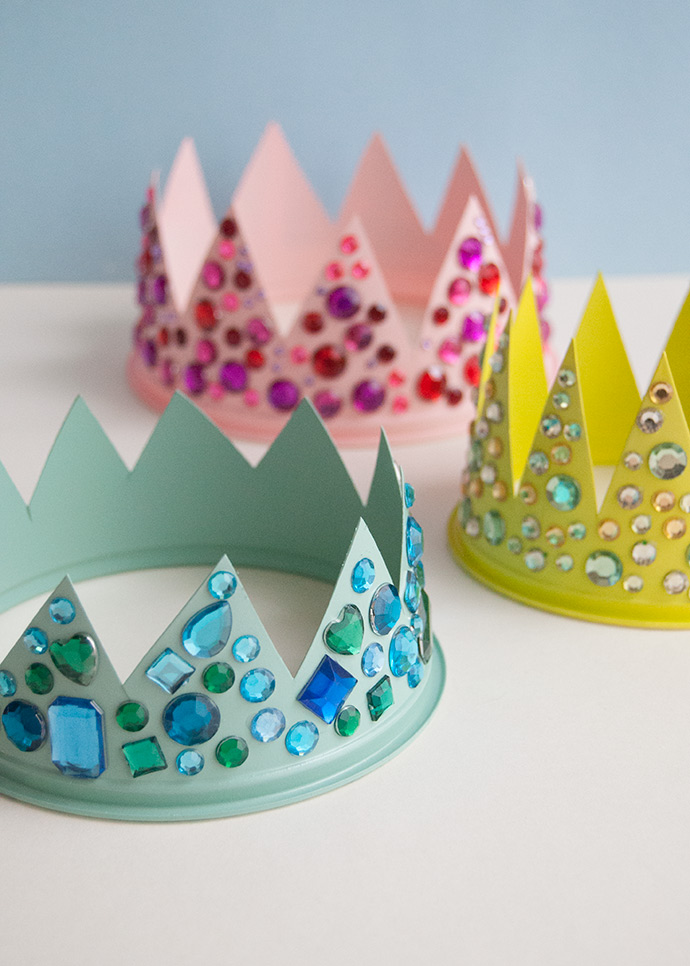 Whenever I have empty plastic tubs from margarine or yogurt, I almost always end up washing them and reusing them to store leftovers in the freezer. Every once in a while though I realize that I've ended up with way too many and can't keep them all. Usually, then I'll recycle them, but this time I thought it would be fun to give them a second life as these festive bejeweled crowns! I've had these plastic gems in my stash for a few years now, leftover from a past project so I was glad to put them to good use here. I spray painted these tubs in fun colors to cover up the labels but if you're wanting to skip this step, try using clear plastic tubs or water bottles like Sibylle did for these bejeweled princess crowns from the blog archives!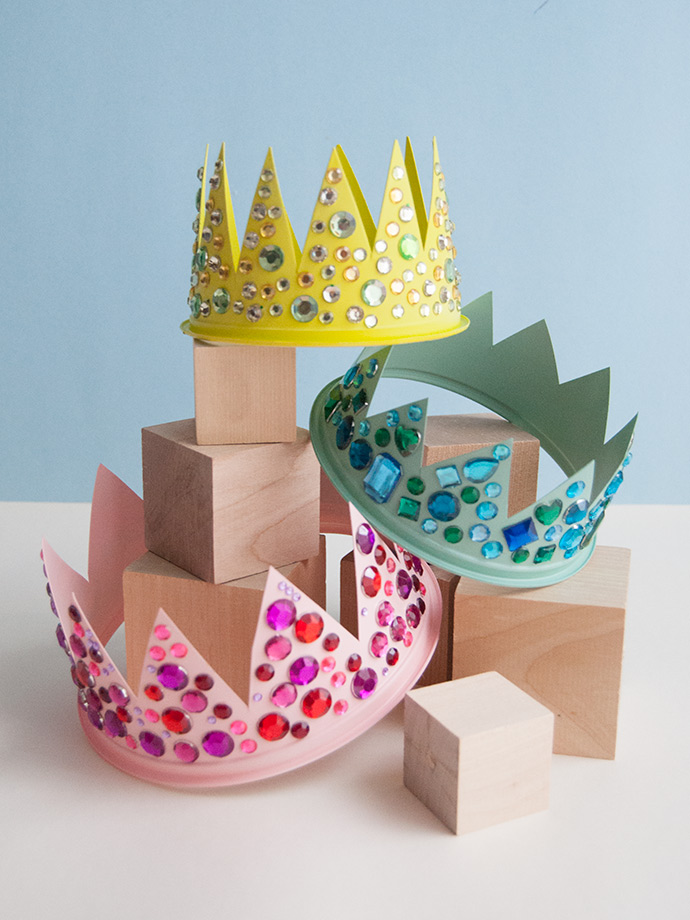 Empty plastic containers (margarine, yogurt, cream cheese, etc)
Craft knife
Scissors
Spray paint
Gems (or sequins)
Tacky glue
Step 1
Make sure your containers are washed well with soapy water and dried completely. Any food residue (especially from margarine) can interfere with the spraypainting later.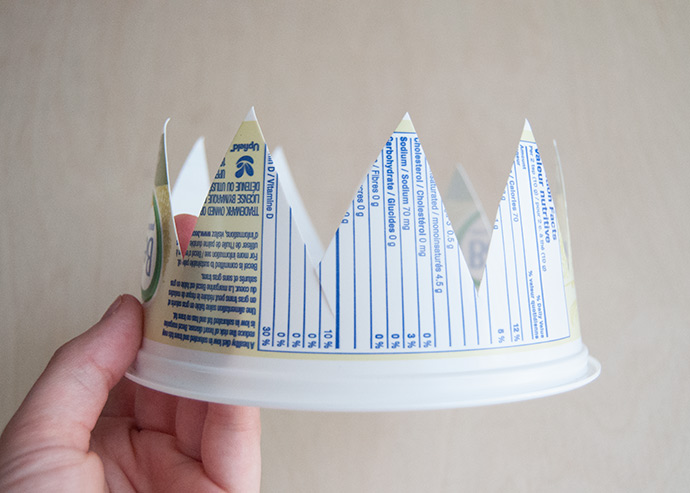 Step 2
Carefully use a craft knife to poke a hole in the bottom of the container and cut a small hole. Use this opening to start cutting the whole bottom of the container – I did this part with scissors because it was easier, but you can continue to use a craft knife if that's what works for you. Once the bottom is opened up, use scissors to cut triangles out from the sides, forming a crown shape. This doesn't need to be perfect, just eyeball it!
Note: the points of the crown can be sharp, so you can round them off or cut a more scalloped edge if you're concerned about this.
Step 3
Set up some scrap cardboard outside in a well-ventilated area and apply spray paint onto the crowns, following the directions on the can. Multiple light layers usually work better than one heavy one! Allow to dry completely.
Step 4
Grab some plastic gems and jewels and glue them onto the crown using tacky white glue, or if the gems already have adhesive on the back just stick them on. I had a lot of gems left over from a past project, so that's what I used here. Sequins, beads, or even metallic paper cut up into small pieces would also be great options if you want to use things you already have at home. Let the glue dry completely.
Step 5
Depending on the size of your plastic tubs and the wearers' heads, you can tape ribbon or string into the inside of the crown to make a strap to help keep the crown on.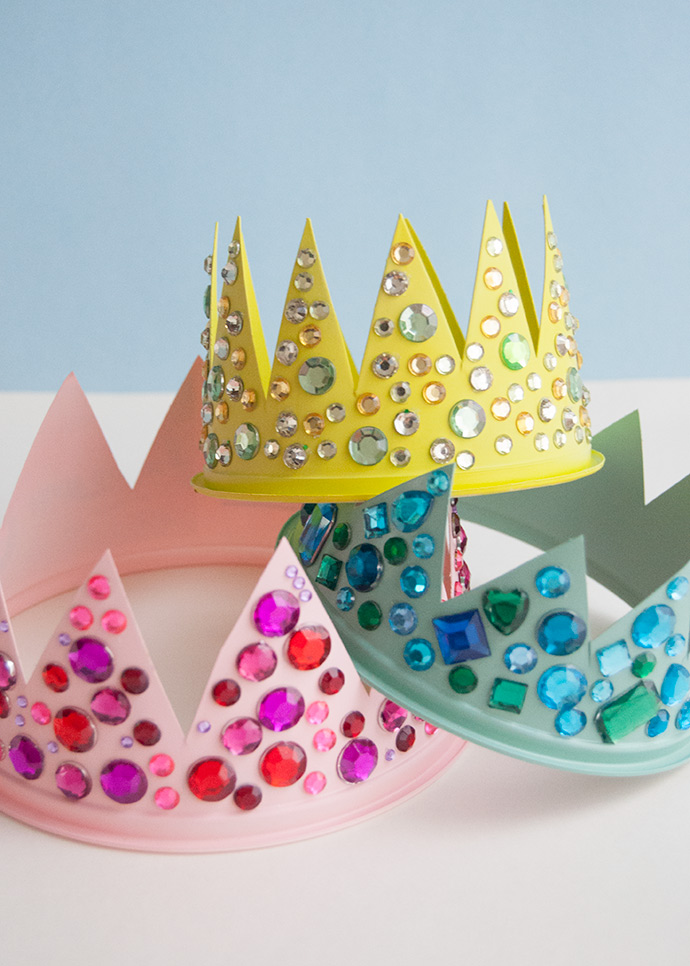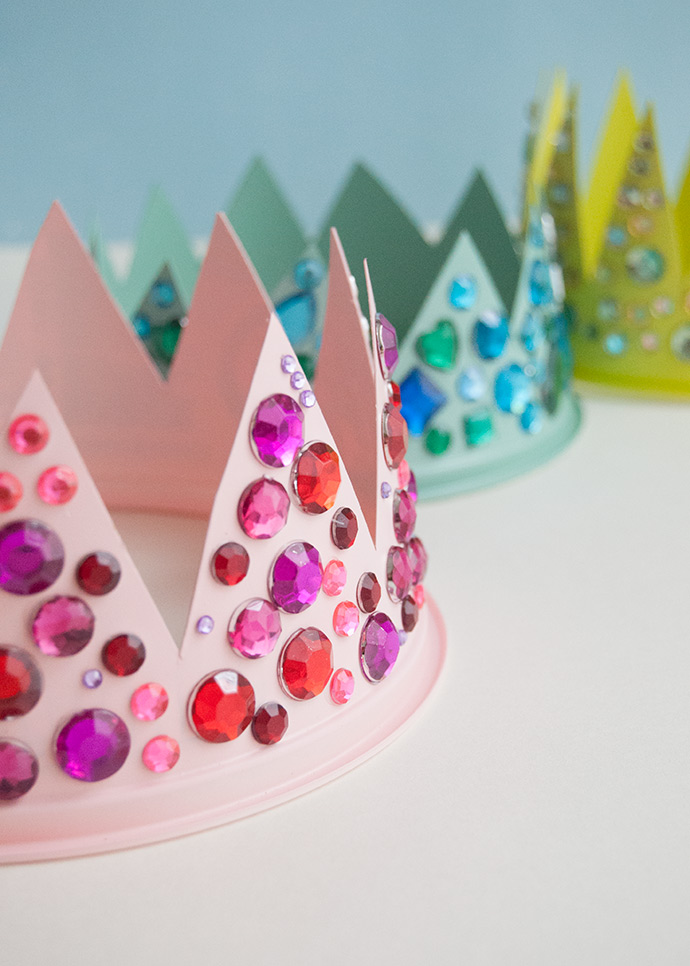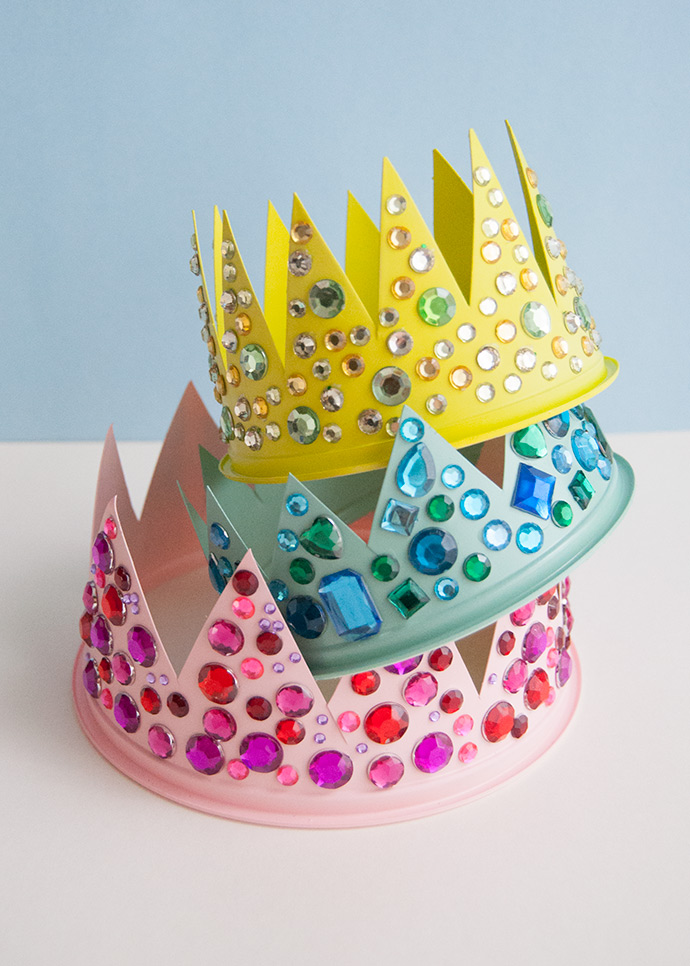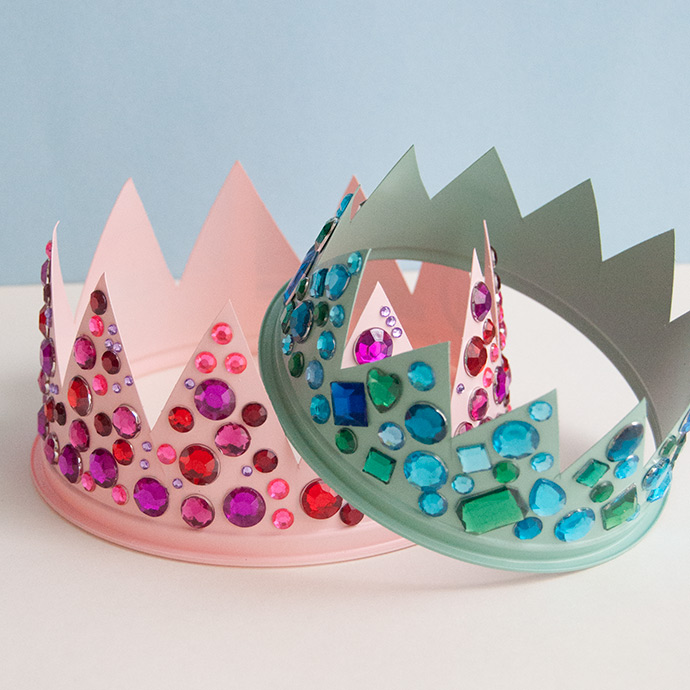 Happy crafting!