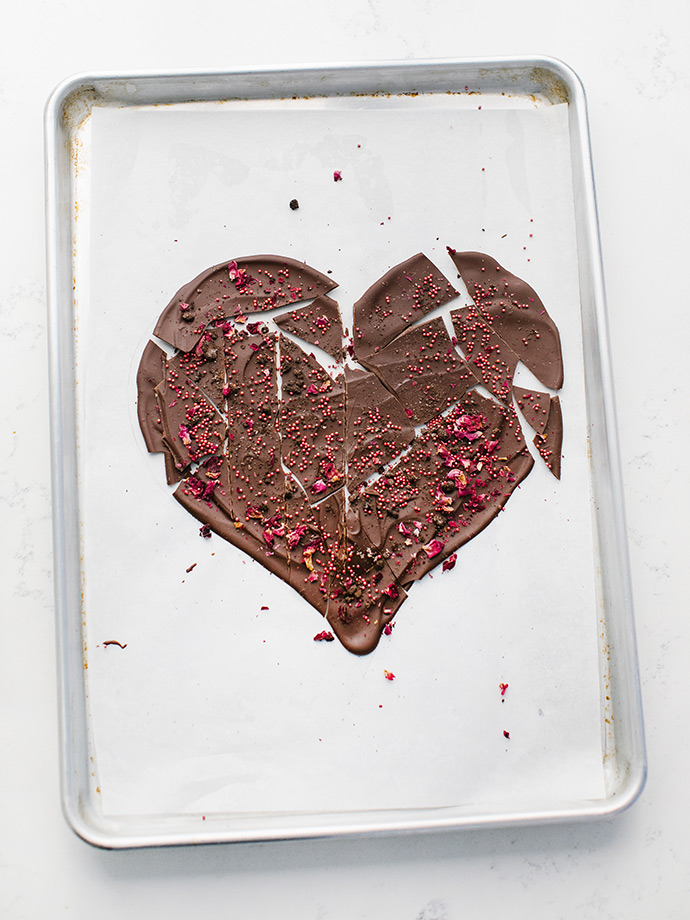 I usually don't go crazy for Valentine's Day, but I like making a little sweet treat for my loved ones; something for them to enjoy after a long day of school or work. I find this chocolate bark to be the perfect indulgence, and it's so simple to make. If you aren't crazy about hearts and rose petals, you can shape your bark into a square or circle, and omit the petals. Any kind of sprinkle will work here, and nuts, chopped candy peels, or crushed candy would be tasty too.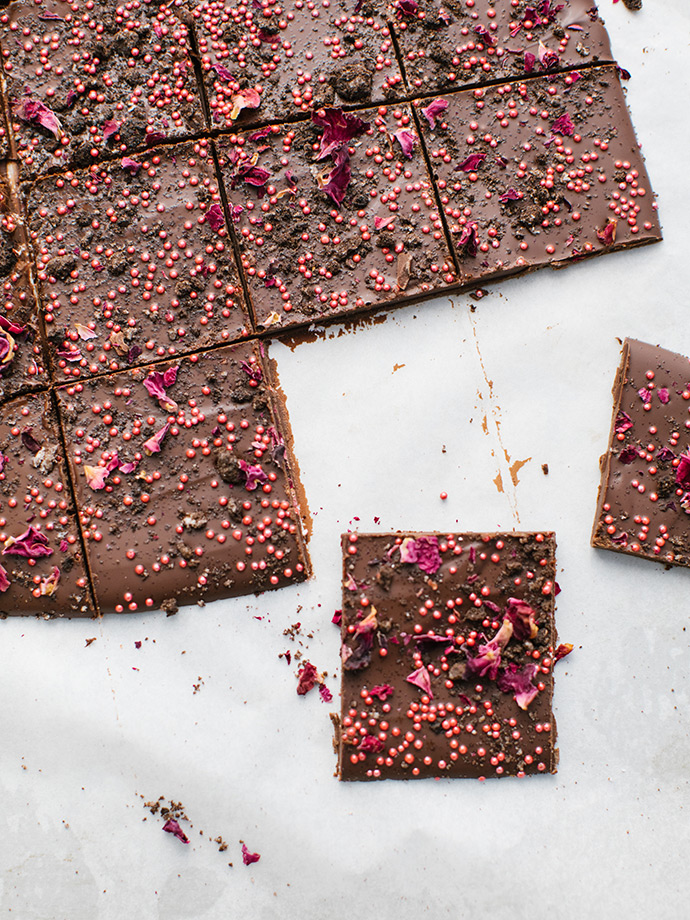 8 ounces bittersweet chocolate
Crushed chocolate cookies, edible rose petals, and/or sprinkles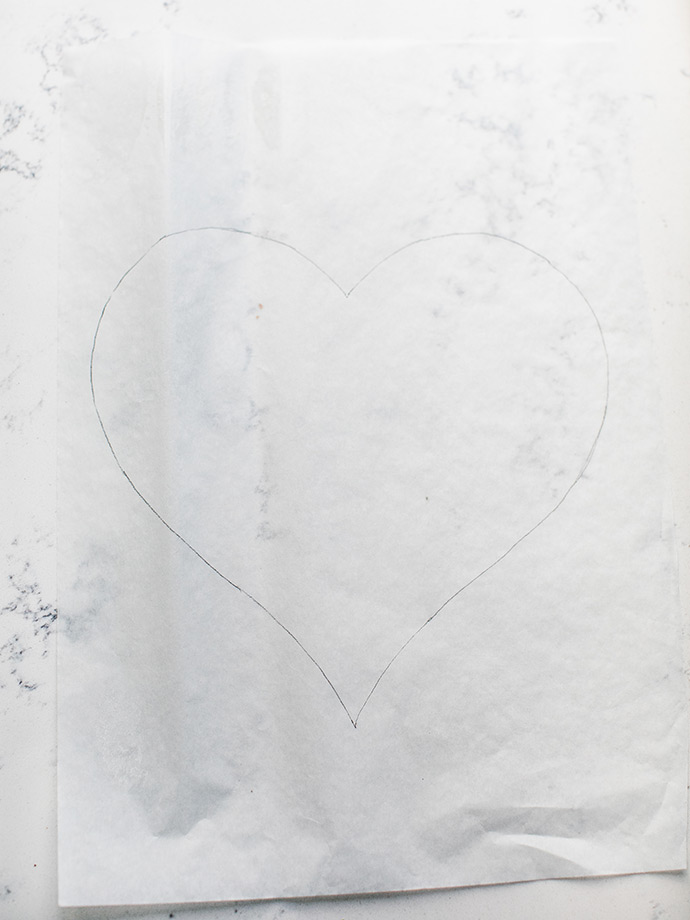 Line a sheet pan with parchment paper. Draw a 10-inch heart on the paper, then turn the paper face down on the baking sheet so the pencil mark doesn't get on the chocolate. (If you aren't into hearts, a square will work, too!)
Melt 6 ounces of the chocolate in a heatproof bowl set over a pan of simmering water. Stir occasionally until the chocolate is melted and smooth (about 110 degrees). Remove the chocolate from the heat. Stir in the remaining 2 ounces of chocolate, and keep stirring until the chocolate is smooth (this is a cheater's way to temper the chocolate).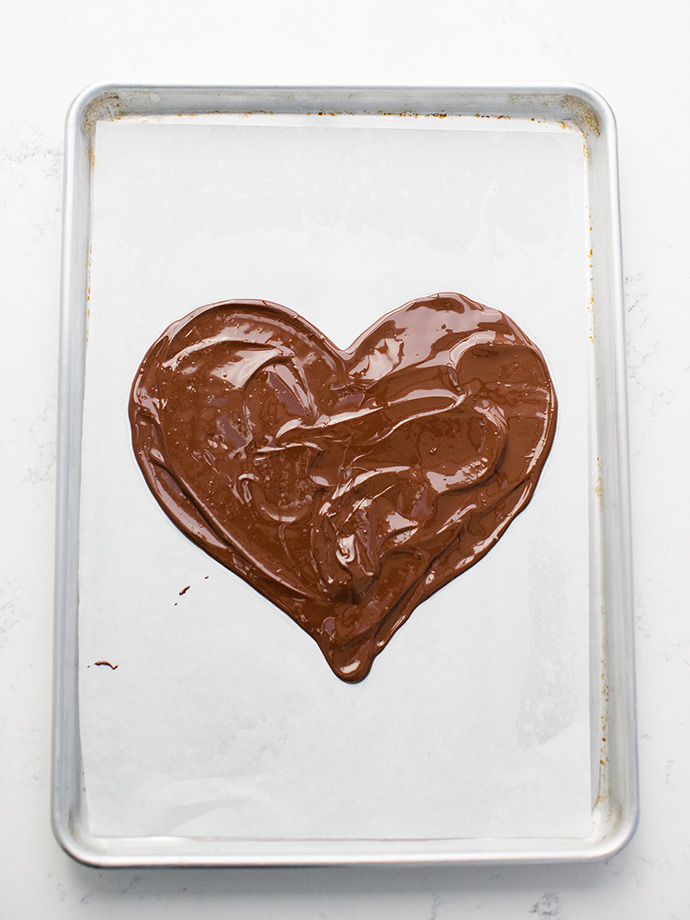 Pour the melted chocolate on the paper and spread to form a heart, using the outline. Sprinkle the crushed cookies, rose petals, and sprinkles over the chocolate and set aside at room temperature for 2 hours until firm.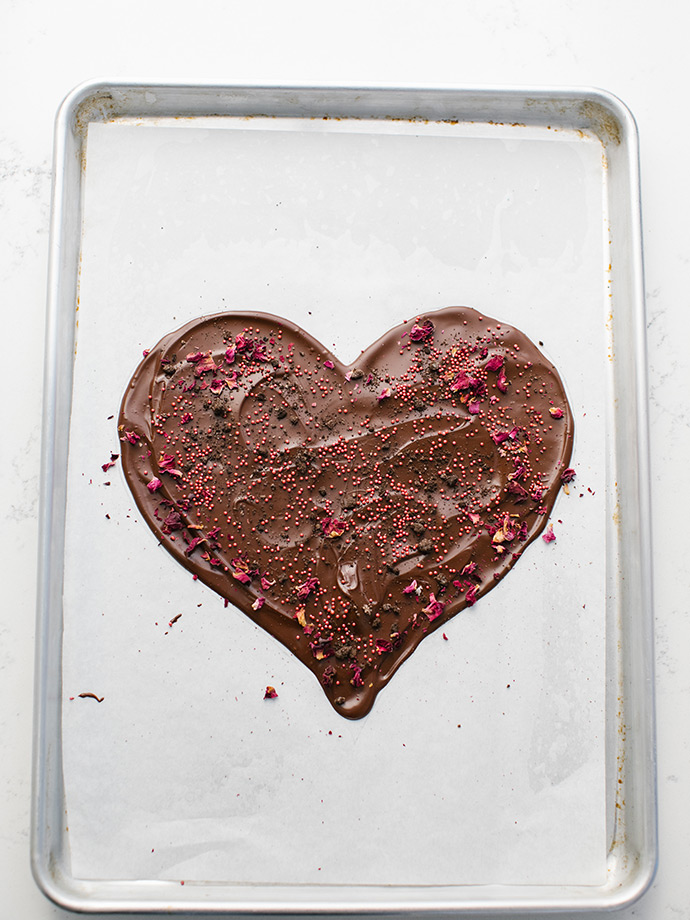 Cut the bark into pieces and serve at room temperature. The bark will keep for a week in the refrigerator.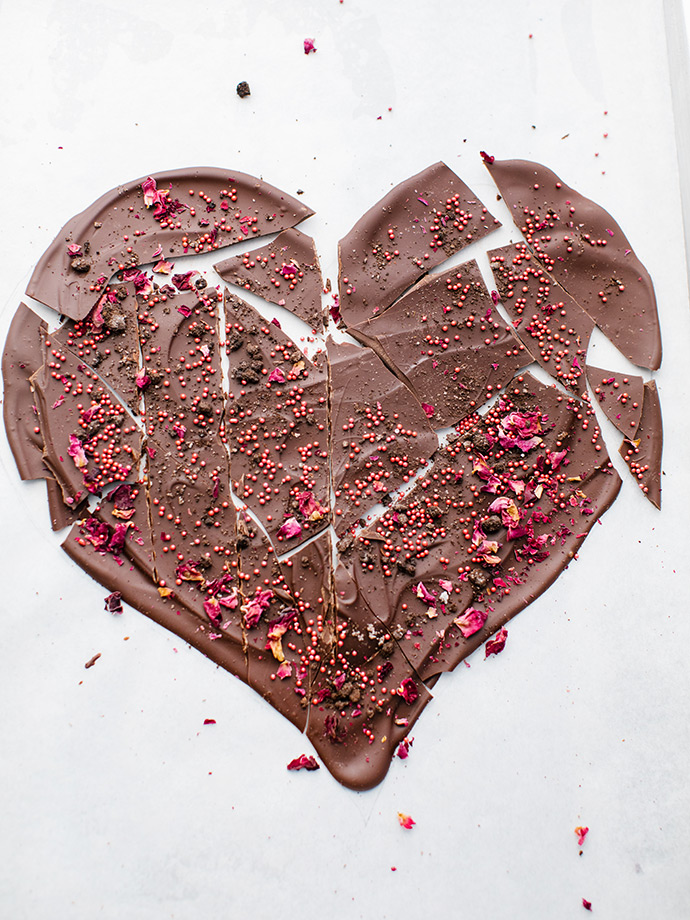 Happy Valentine's Day!