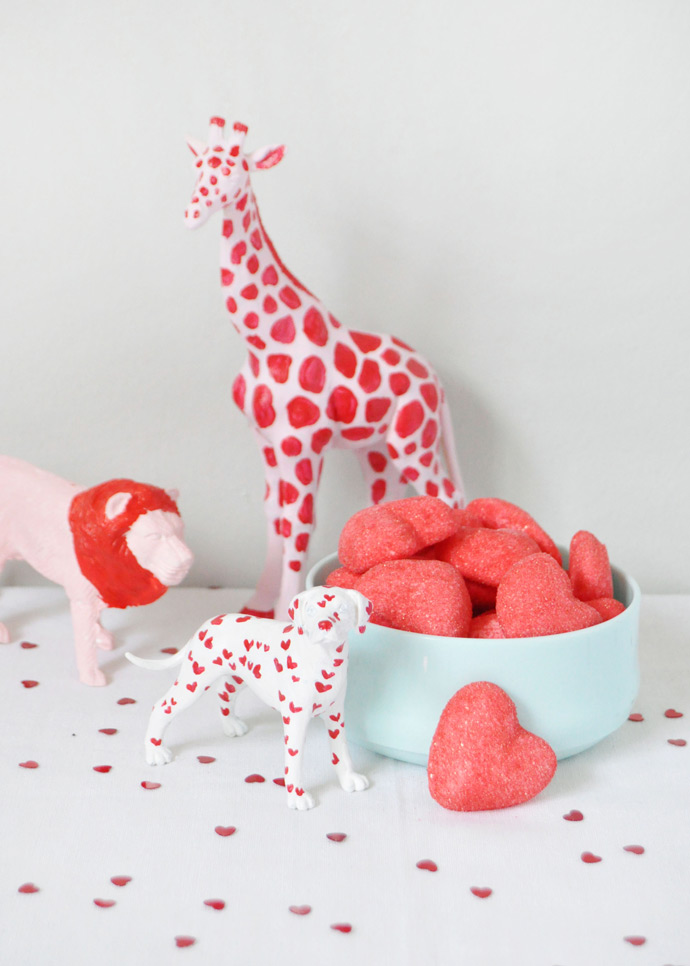 Valentine's Day is just around the corner! Do you have any special traditions to help celebrate? I was browsing the dollar store when I saw these plastic animals and thought they'd be the perfect party guests for a fun Valentine's Day party. I gave them a quick makeover with paint so they'd be dressed for the occasion and arranged them into a little parade. Fun, right?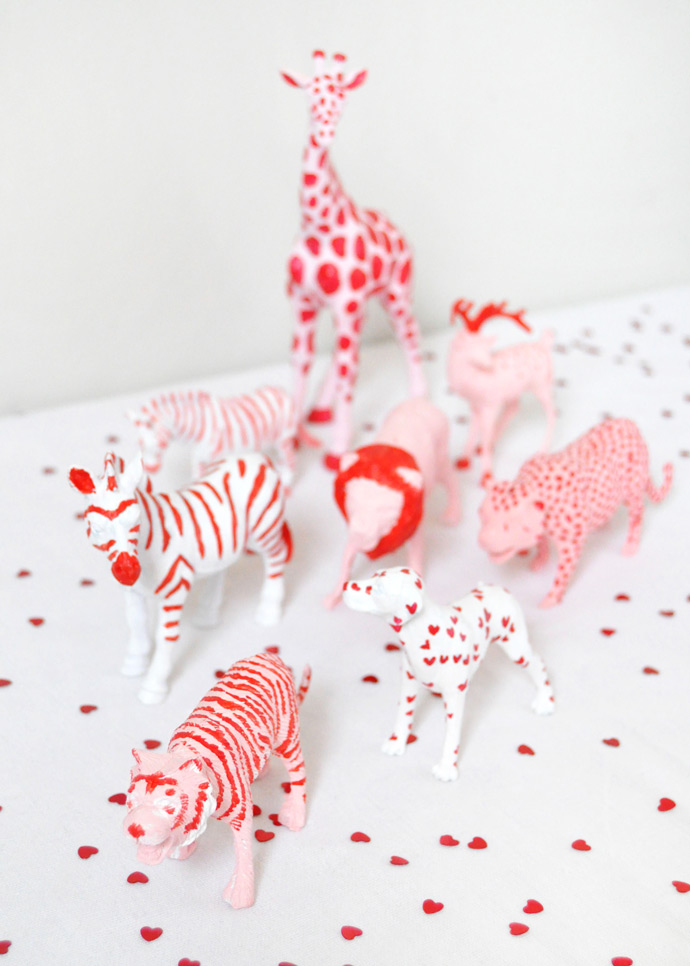 I love the idea of using these every year to decorate around the house. Or, they could be fun little gifts for friends on Valentine's Day – add a little tag around their necks and they're custom Valentine's cards!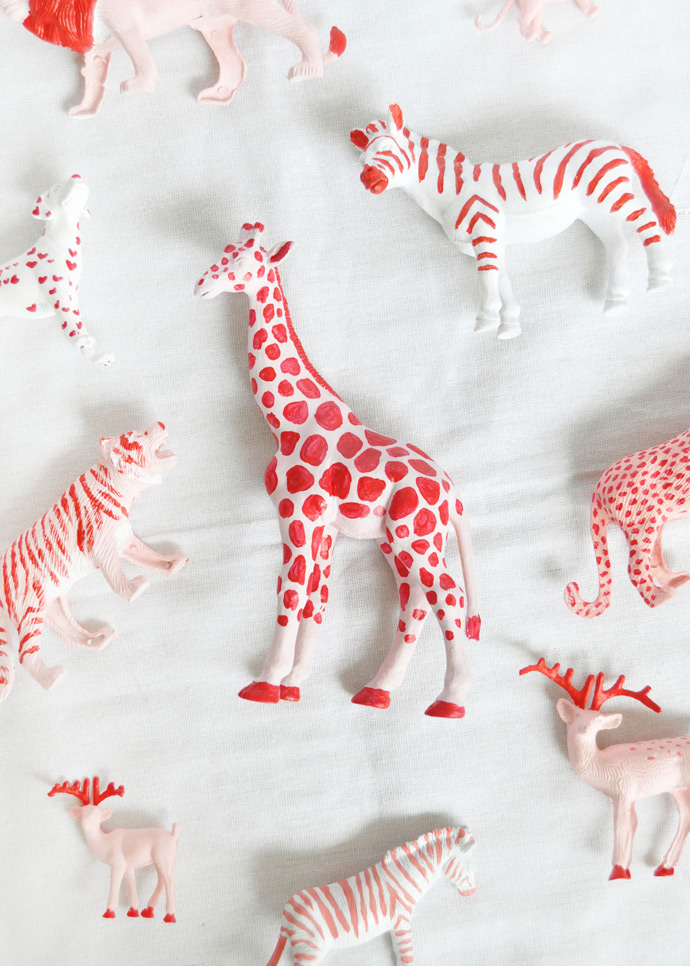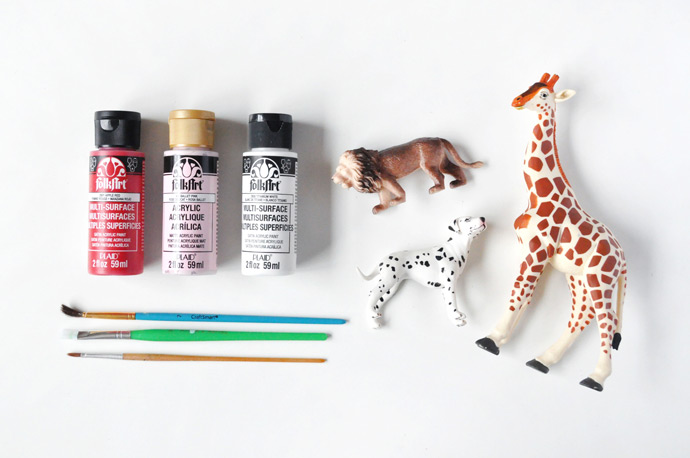 Paintbrushes
Plastic animal toys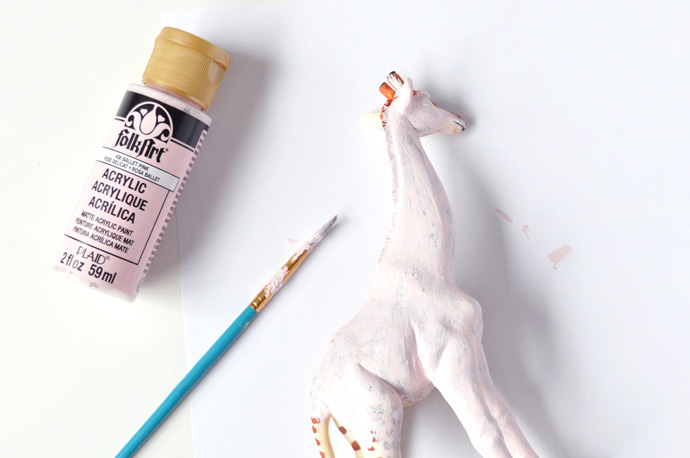 Step 1
Paint your plastic animals' base coat in white or light pink. Let dry.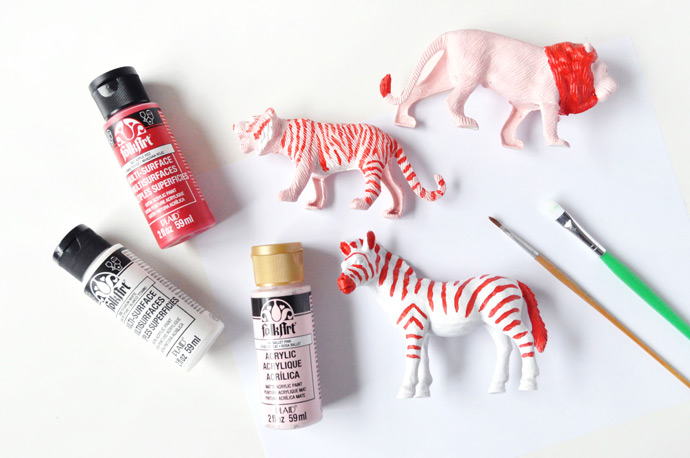 Step 2
Add stripes, spots, or face details in a contrasting color. If the pattern from before is still visible, use that as a guide, or do an online image search for reference. Let dry again.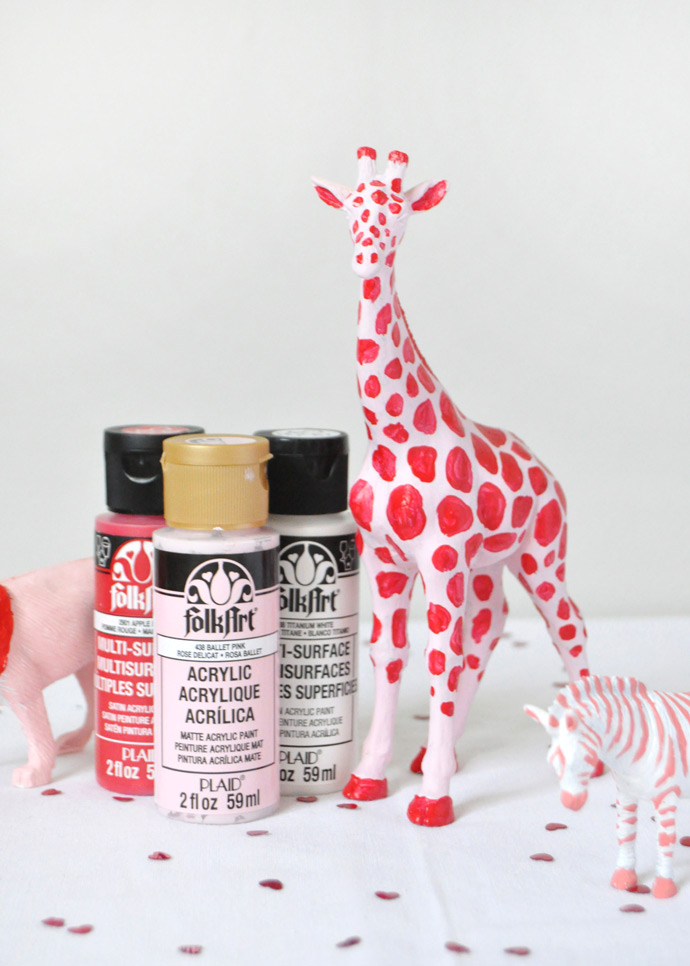 Arrange your Valentine's animals into a fun parade on your table!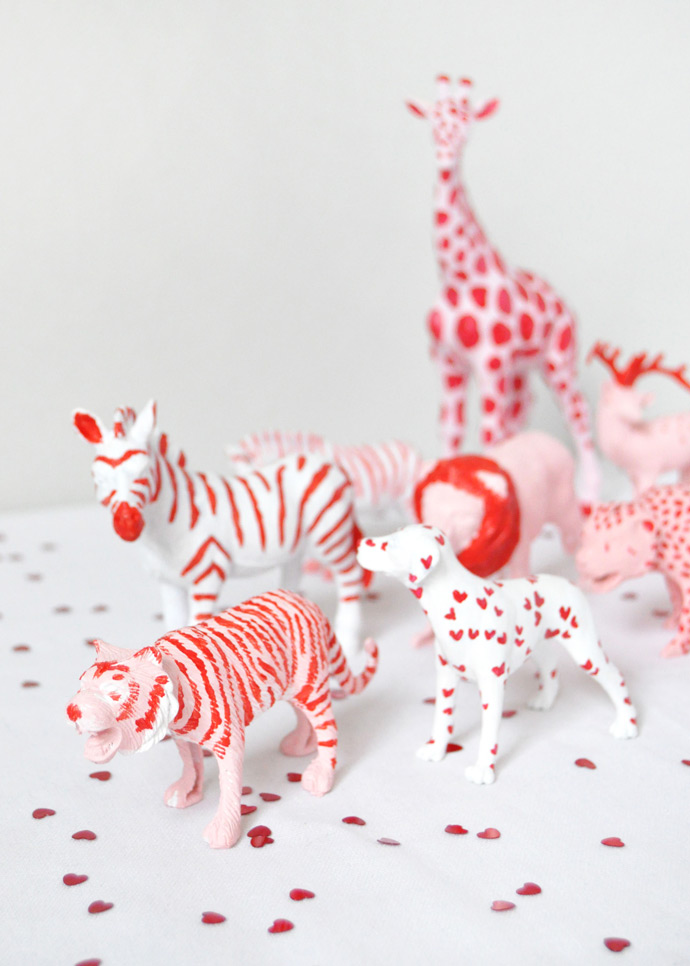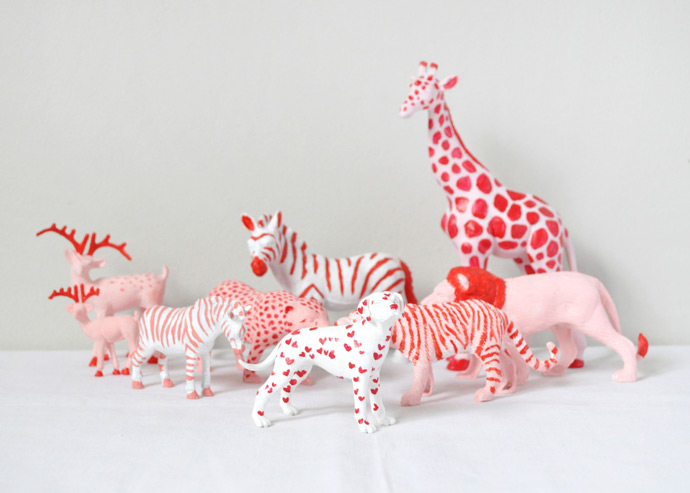 Happy Valentine's Day!