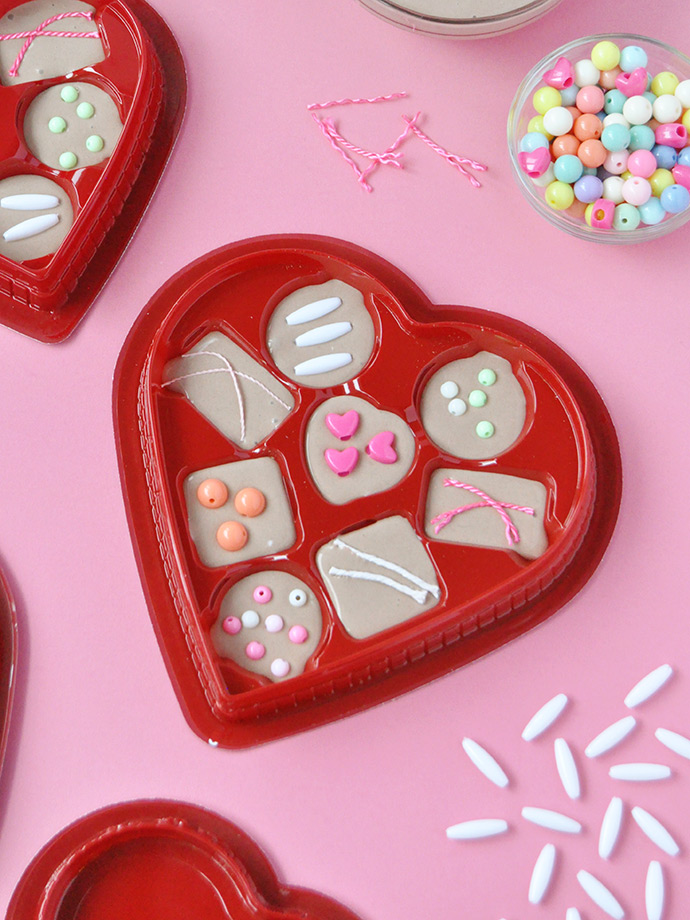 Show your Valentine how much you care with this homemade slime!! Perfect for kids who love experimenting with slime or getting creative with play food, this chocolate-inspired slime is a super fun Valentine's Day activity. Use your collection of beads, sequins, and colored cord as decorations to represent different flavors!
As with all slime recipes, this slime is for playing with and not eating. But don't worry, you will need to empty out a box of chocolates before you can put this slime in, so you'll still get your chocolate fix. ;)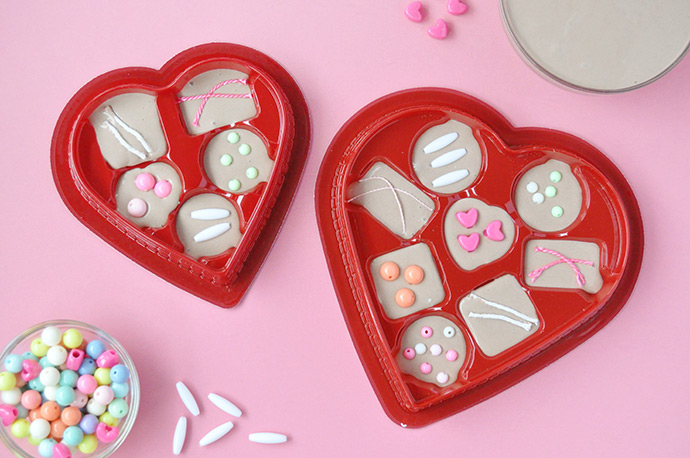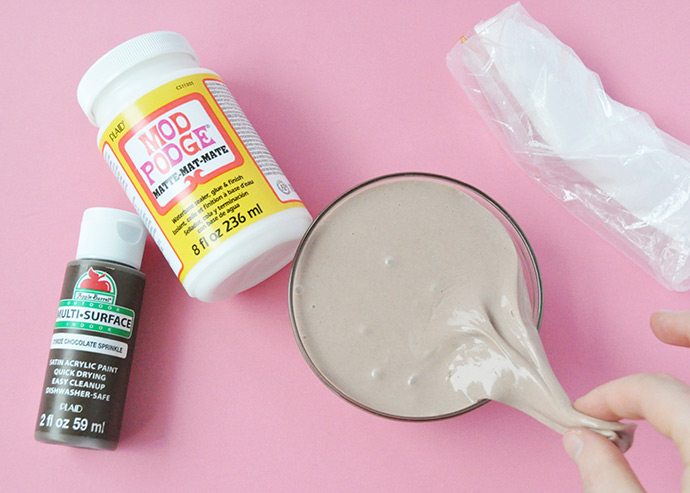 Step 1
You know the drill – mix up your Mod Podge slime! In one bowl mix together 1 Tbsp of borax with 1 cup of warm water. In another, put 1/2 cup Mod Podge Matte and add a few drops of brown Apple Barrel Acrylic Paint. Pour the water mixture into the Mod Podge and stir. Remove the slime and knead with your hands to ensure it's well mixed and discard the extra water.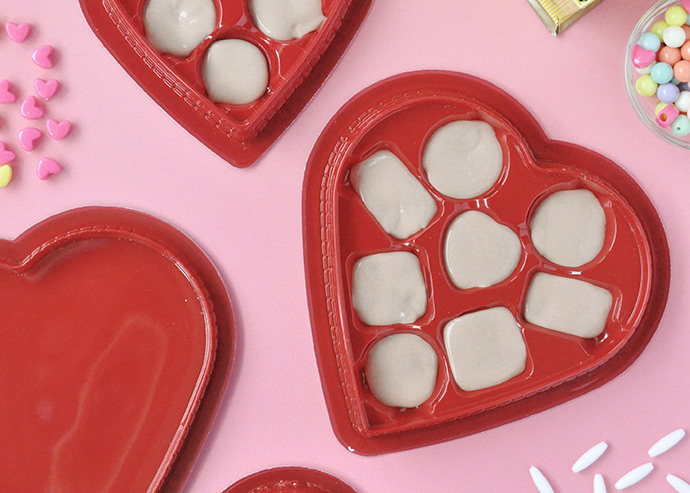 Step 2
Time to play with slime! Put little blobs into each of the empty compartments in the chocolate box.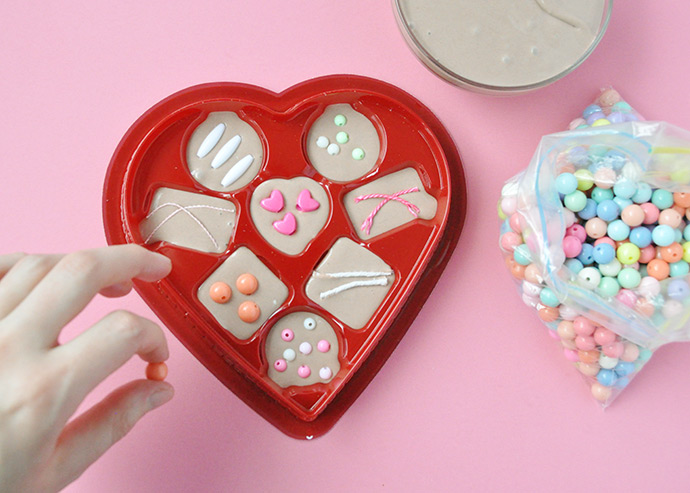 Step 3
Add beads, colored string, glitter, whatever you like, to decorate the chocolates. Kids will have fun mixing and matching decorations to make different slime "flavors". When you're done playing, you'll want to put the whole box into an airtight plastic bag, or remove the slime from the chocolate box and put into an airtight container.
Note: This slime is NOT safe to eat, so make sure kids are old enough to understand this slime is for playing only and not for eating.