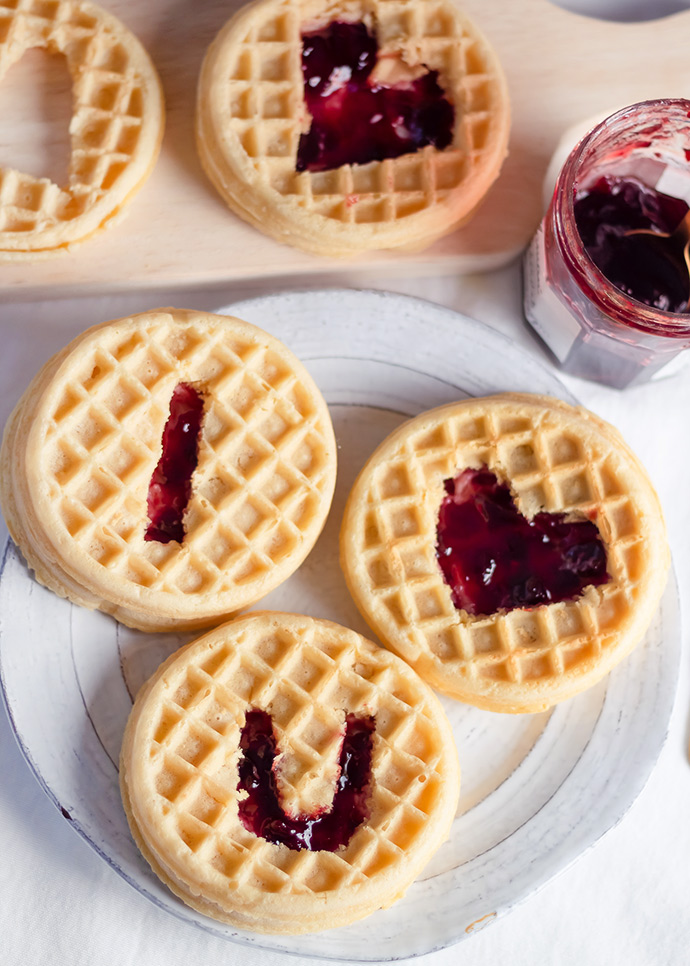 Make Valentine's Day breakfast special with this quick little breakfast hack! No fancy ingredients or techniques needed for this wow-worthy meal, just frozen waffles, cream cheese, and jam. The great thing is that you can make this idea work for as many or as few waffles as you need! Make a solo waffle sandwich with just a heart cut into it, or if you're feeding a whole crowd, spell out I LOVE YOU and make extra hearts too. Watch the video below to see exactly how we did it, and read the written instructions for even more tips.
Frozen waffles
Cream cheese
Jam (raspberry, strawberry, or anything red)
Kitchen knife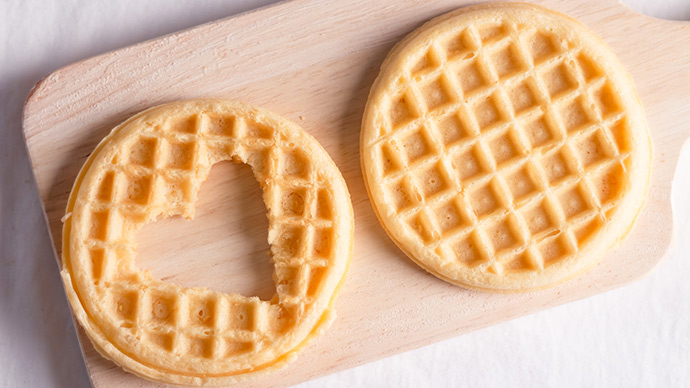 Step 1
Begin by toasting your waffles as you normally would. Once they're ready, use a kitchen knife to carefully cut a heart shape out of the center of one of the waffles. Leave one waffle as-is.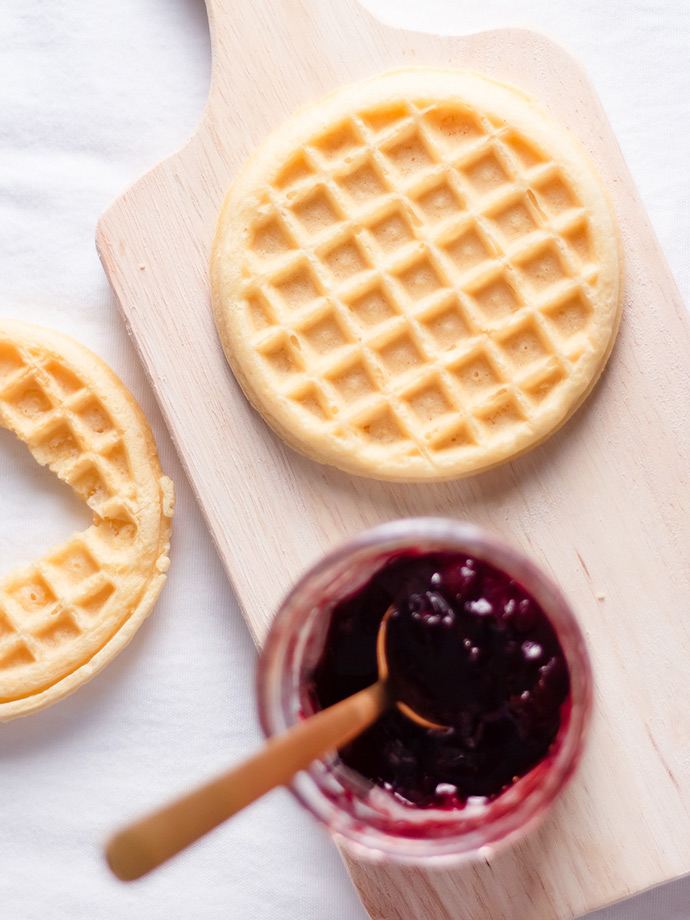 Step 2
On the plain waffle, spread some red jam all over it. You can even try spreading a layer of cream cheese onto the waffle first, before the jam – we found this made the jam look even redder.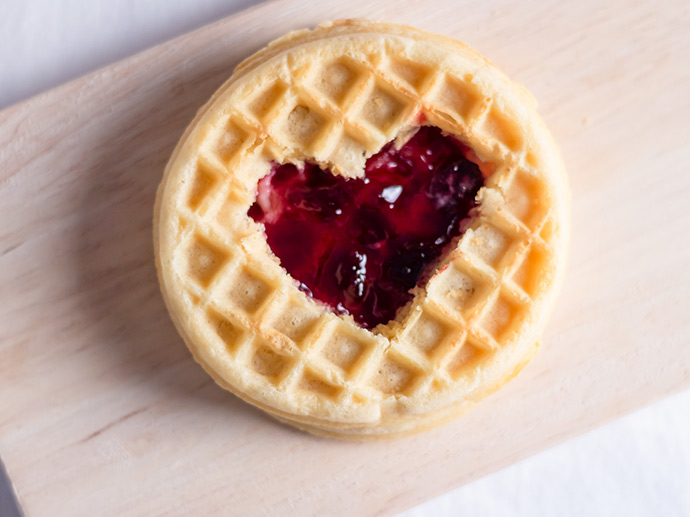 Step 3
Finally, put the cut-out waffle on top forming a waffle sandwich! Repeat this process, making as many waffles as you need. You could make a whole bunch of hearts, do I heart U as we did, or spell out "I LOVE YOU" if you're feeding a crowd.
Note: As you cut and prepare the waffles, you may want to preheat your oven to a low heat setting (about 300 F) so that you can keep the finished waffles warm. Simply place the complete waffle sandwiches on a baking sheet and cover them loosely with foil. Once all the waffles are ready, remove from the oven and serve.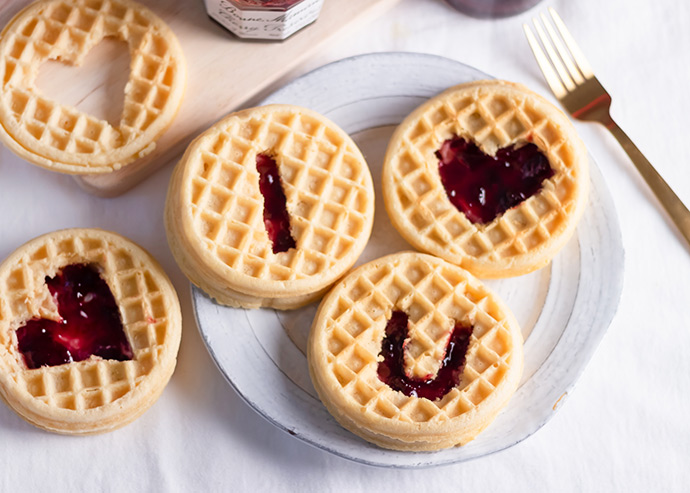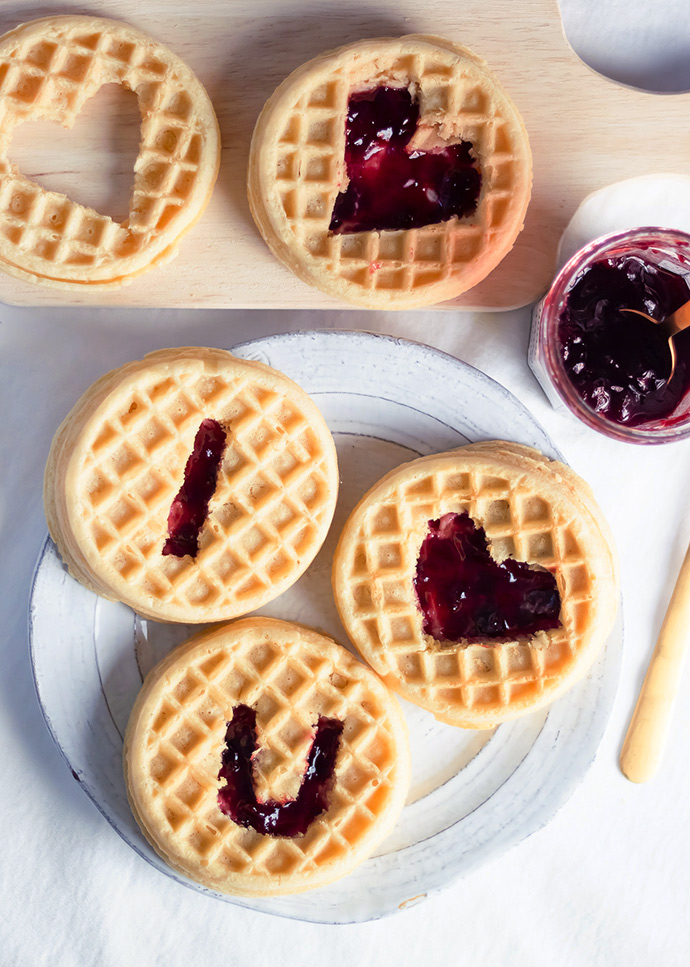 Looking for even more Valentine's Day recipes? Try your hand at this adorable pink mouse cake or these heart-shaped strawberry shortcakes for the sweetest desserts around.  Running low on time? These white chocolate heart toppers come together super quickly and can be put atop store-bought cupcakes. Or check out these heart-shaped music note toppers for all the loved ones that make your heart sing.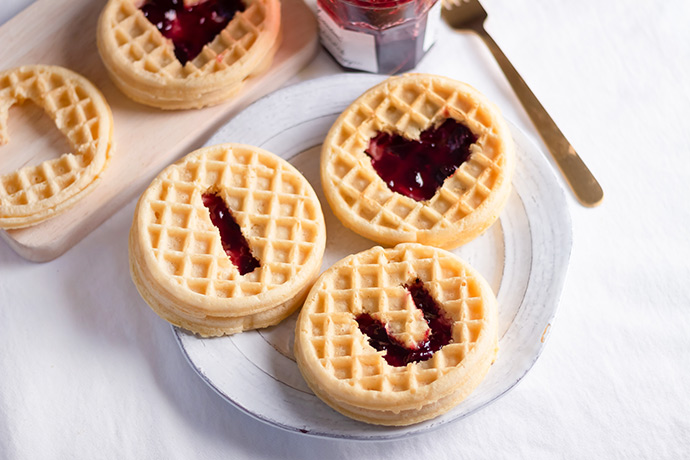 Happy Valentine's Day!