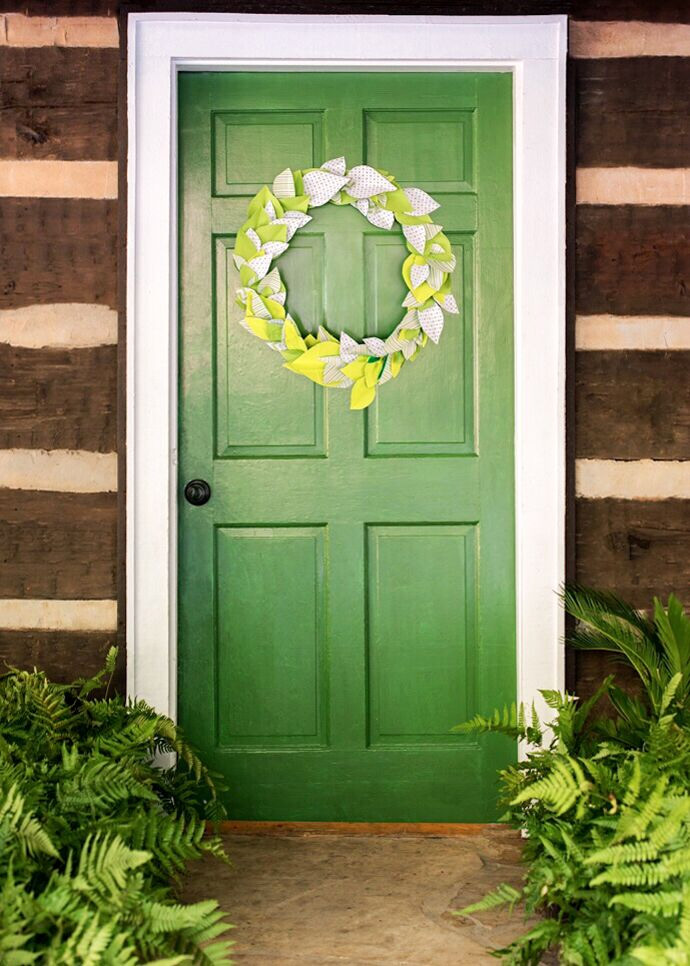 We recently collaborated with the styling + entertaining guru Annette Joseph to pull together our best tips for putting together a modern, stylish party in an affordable way. The centerpiece of the party was our tray of Waverly ® Inspirations Super Premium Semi-Gloss Acrylic Paints. These gorgeous, glossy paints are multi-surface and work flawlessly both indoors and outdoors. With 50+ shades to chose from, it was no easy feat to decide on a color scheme.
But now that the weather is cooling down and fall is in full view, we couldn't resist throwing a nature-infused party. We covered everything from our front door to our place settings ranging in dreamy shades of lemon lime and evergreen.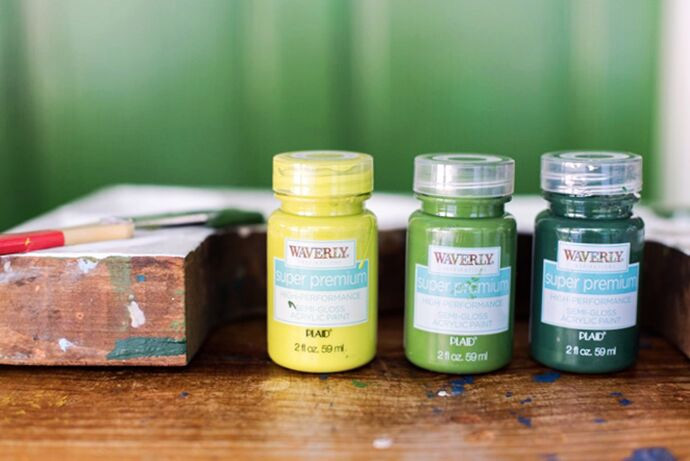 We count ourselves lucky to be living in Georgia – our home is surrounded by lush green forests and plant-life, which couldn't have been more perfect for our nature-inspired party. Keeping mother nature's amazing colors in mind, we decided to paint our front door evergreen to match the ferns that grow abundantly along the walkway. It was so simple to apply the paint and the resulting saturated blew us away. Waverly Inspirations's new line of super premium semi-gloss acrylic paints is not only heavily pigmented, but extra durable too, perfect for high traffic areas like our front door.
We've called this barn home for 19 years with our 5 kids, while the barn itself has been around for over 50. We love the lived-in, cozy atmosphere that the exterior provides for our family. With the added bonus of a fade-resistant formula, we didn't hesitate for a second before giving our door a colorful makeover!
Isn't is amazing how a simple coat of paint can make a world of a difference? Painting your front door is such an affordable way to change up the look of your house and add some high-impact curb appeal. Plus, our guests would get to see a sneak peak of the colorful party awaiting them inside! We were so pleased with the results, and knew it was the perfect addition to our nature-themed gathering. We couldn't wait to welcome all our party guests through our fabulous evergreen door.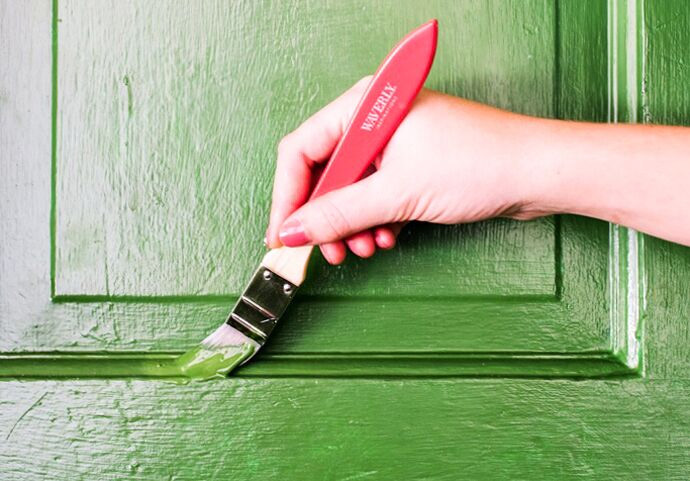 Here are three trips to getting you painting your front door for a fun weekend DIY project!
Start out with Waverly ® Inspirations Super Premium Semi-Gloss Acrylic Paints. We used the rich and vibrant evergreen paint for our front door!
No prime needed! We used 2 coats of the Waverly ® Inspirations Paints to get a streak-free and beautiful finish that will stand up to any wear-and-tear.
Accessorize! We created this fabulous fall-inspired wreath to accent our freshly painted door. Check out the step-by-step process with Waverly.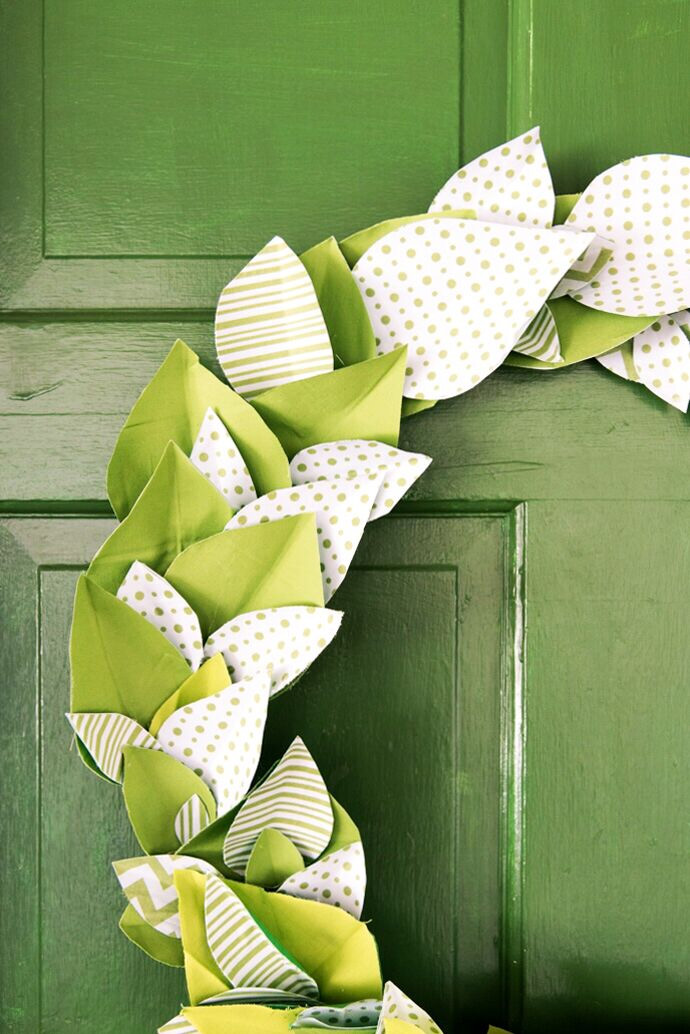 When we began to dream up the details for the perfect party, we knew we had to work with lifestyle and entertainment expert Annette Joseph. With over 20 years experience styling, cooking, and entertaining for some of the best magazines and websites around, we had no doubt that Annette's expertise would bring our party to a whole new level. With Annette by our side, we had a blast brainstorming creative ways to bring our nature theme to life.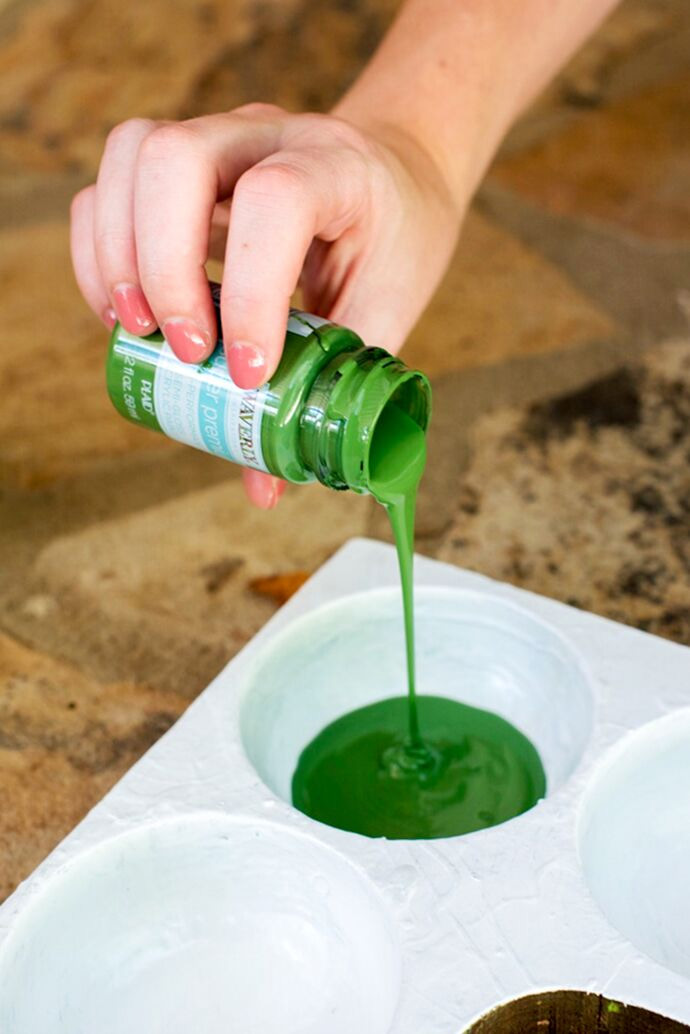 It was so much fun to have our party theme and decor be inspired by an amazing color scheme. We can't wait to show you the rest of our nature-inspired party -with Waverly Inspirations super premium semi gloss acrylic paints in our toolkit, it truly was a breeze! And don't worry, there's no need to be green with envy, we'll be sharing all our tips, tricks, and DIY techniques so that you can achieve a colorful party all your own!