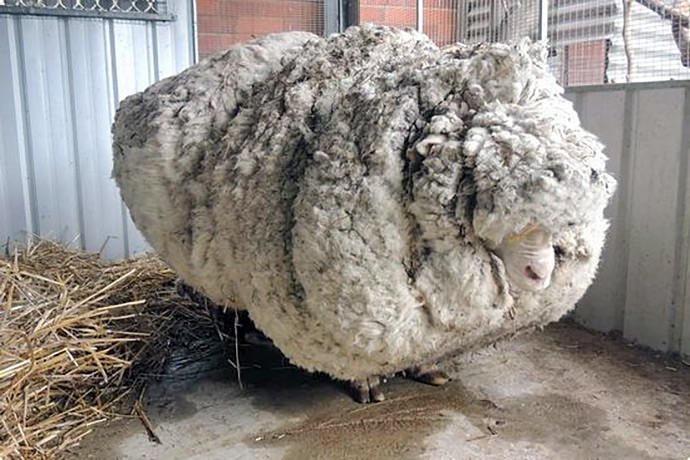 Like a real-life rendition of "Little Bo Peep," a lost and overgrown merino ram named "Chris" was found wandering the Australian grasslands bearing over 89 pounds of wool. It took 42 minutes to sheer the gigantic sheep, setting a new world record in the process.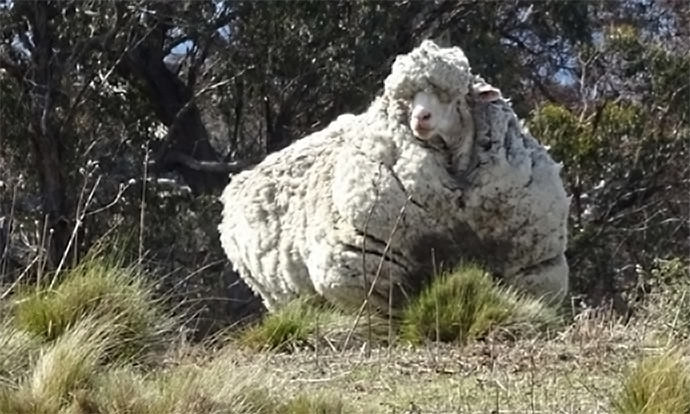 Like a well-stocked Etsy shop with four legs, Chris had enough wool for 30 sweaters or more than 350 pairs of socks. Unfortunately, he was wearing all of it at the same time in the middle of Australian scrubland. He was in pretty rough shape when they found him, though now recovering nicely, and the wool was too long to be used commercially.
Best of luck with your recovery, Chris!
via USA Today