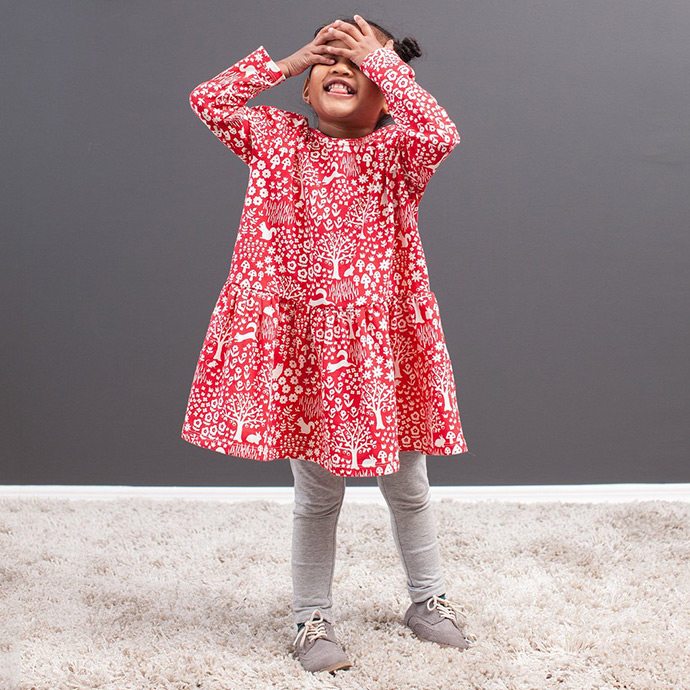 By now you'll definitely know that we're huge fans of Winter Water Factory –  we collaborated with them to paint the amazing gigantic mural on our studio! In case you're not already familiar, Winter Water Factory was founded by Stefanie Lynen with her husband Todd Warnock. Stefanie and her team designs bright and playful prints that are screen-printed onto organic clothing and textiles. Every single thing from Winter Water Factory is made in the USA out of 100% certified organic cotton. Amazing!
The print we painted onto our studio is called "wildflowers" and was designed for Winter Water Factory by Jessica Scott. Take a look at a bunch of clothing available in this print online here! Their new fall collection recently launched and today we're sharing a few of our favorites!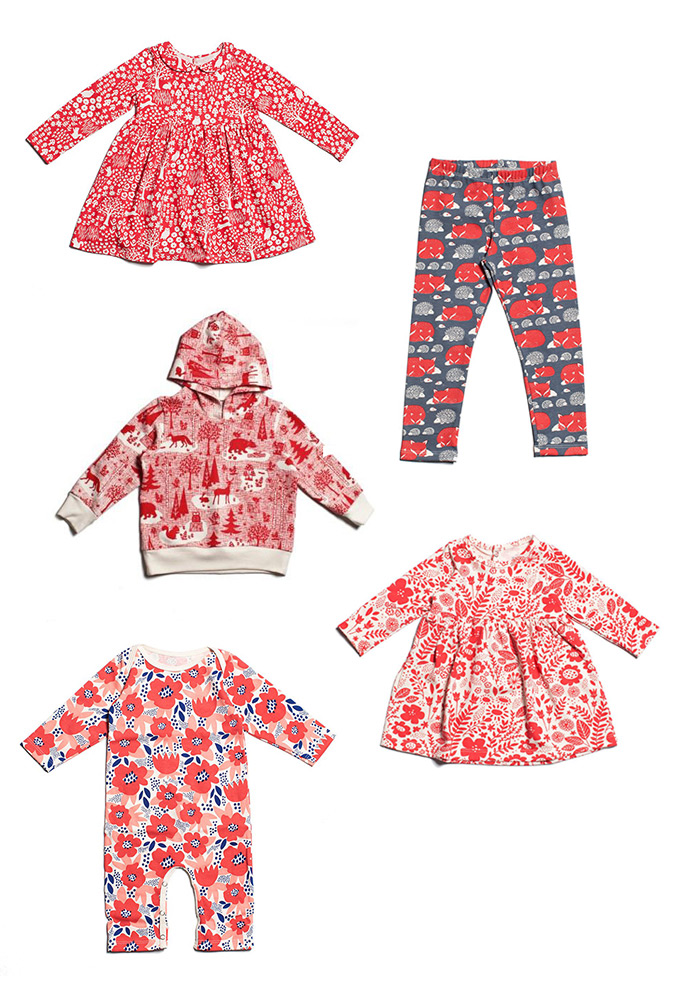 A few of our red favorites that would look SO amazing with our studio:
Aspen Baby Dress: Woodland / Red |  Baby Leggings: Foxes & Hedgehogs / Slate Blue & Orange | Hoodie: Winter Forest / Red | Geneva Baby Dress: Wildflowers / Red | Long-Sleeve Romper: Flower Garden / Coral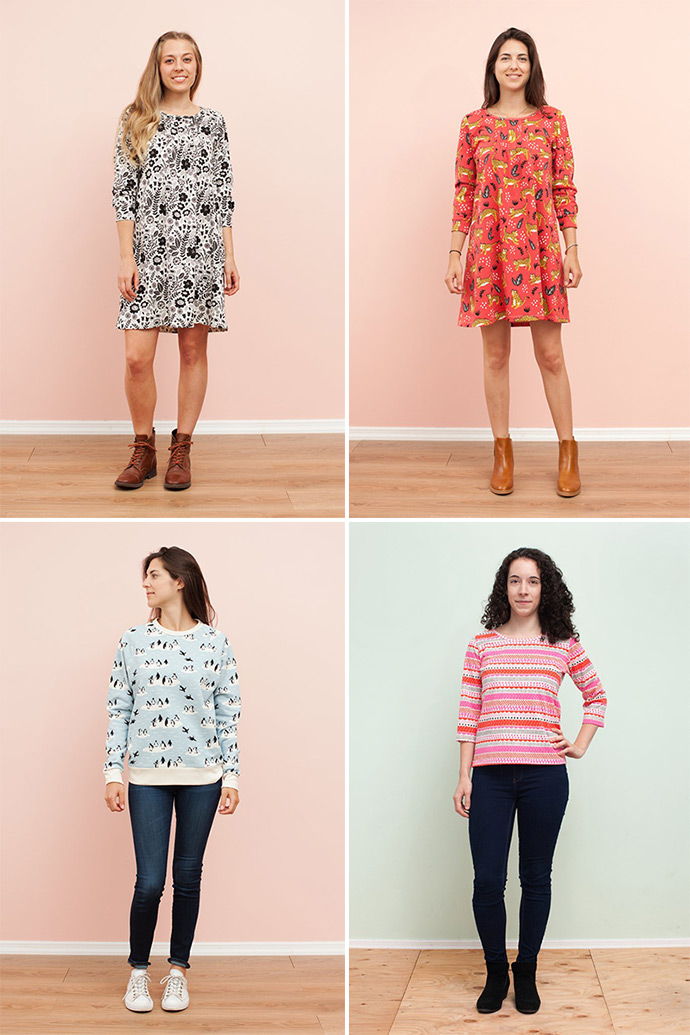 Winter Water Factory sells some beautiful women's clothing too! Plus, the same prints are used throughout their whole collection so matching your outfit to your little one's is a piece of cake.
Women's Kingston Dress: Wildflowers / Black | Women's Kingston Dress: Wildcats / Coral | Adult's Sweatshirt: Penguins / Winter Blue | Women's London Top: Geo Stripes / Pink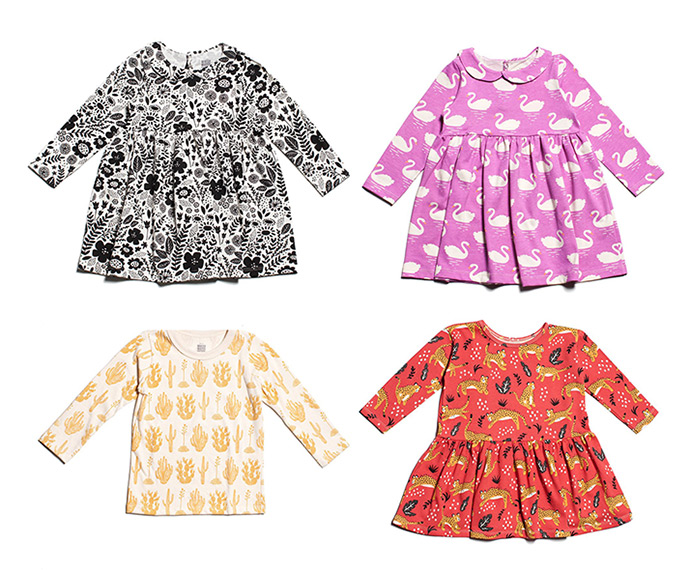 A few more cuties for your little ones:
Geneva Baby Dress: Wildflowers / Black | Geneva Baby Dress: Swans / Magenta | Long-Sleeve Tee: Cactus / Mustard | Olga Dress: Wildcats / Coral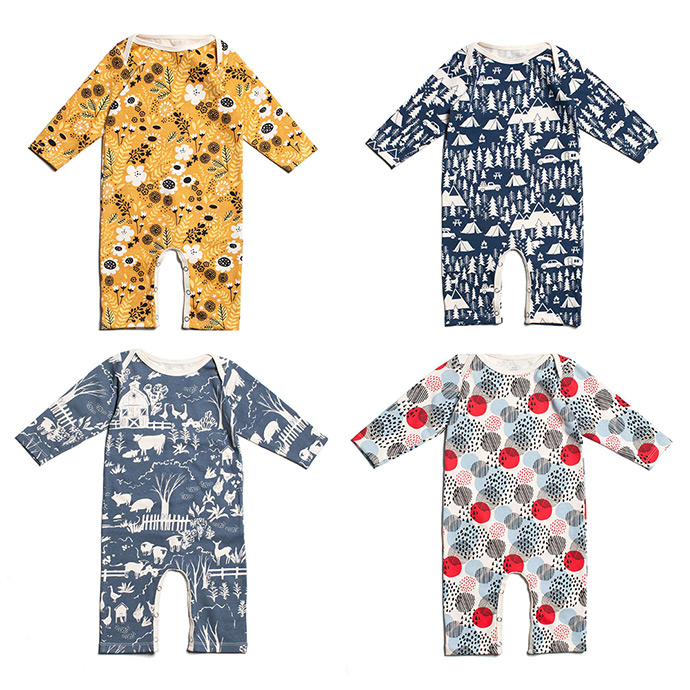 And quite possibly the cutest onesies we've ever seen:
Long-Sleeve Romper: Wildflowers / Yellow | Long-Sleeve Romper: Campground / Navy | Long-Sleeve Romper: The Farm Next Door / Slate Blue | Long-Sleeve Romper: Modern Dots / Winter Blue & Red