We love wooden toys!! Over the years we've rounded up collections of our ultimate favorites and today we're back to share even more. Although a few of these pieces have a higher price tag than their plastic alternatives, they're built to last and withstand years and years of play. Which one is your favorite? Let us know in the comments!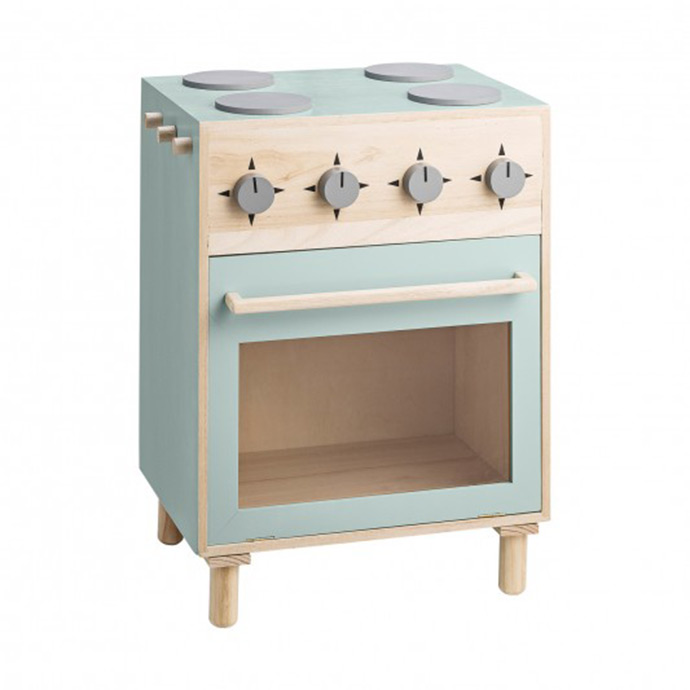 Bloomingville Mini Wooden Kitchen Stove (Natural / Mint)
This darling oven is all ready for your play bakery – we'll have a chocolate croissant, please!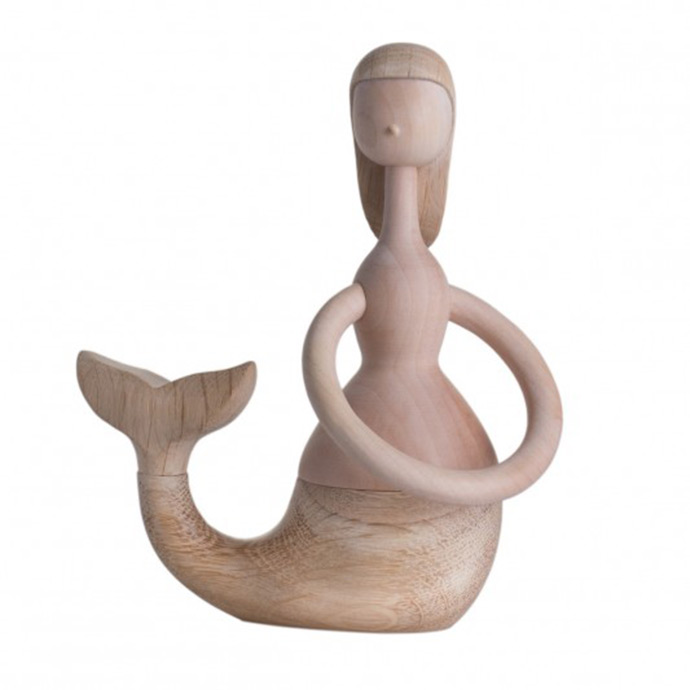 ArchitectMade Hans Bolling Mermaid
Made of both maple and oak wood, this modern-looking mermaid can be posed by rotating her tail, body, and arms.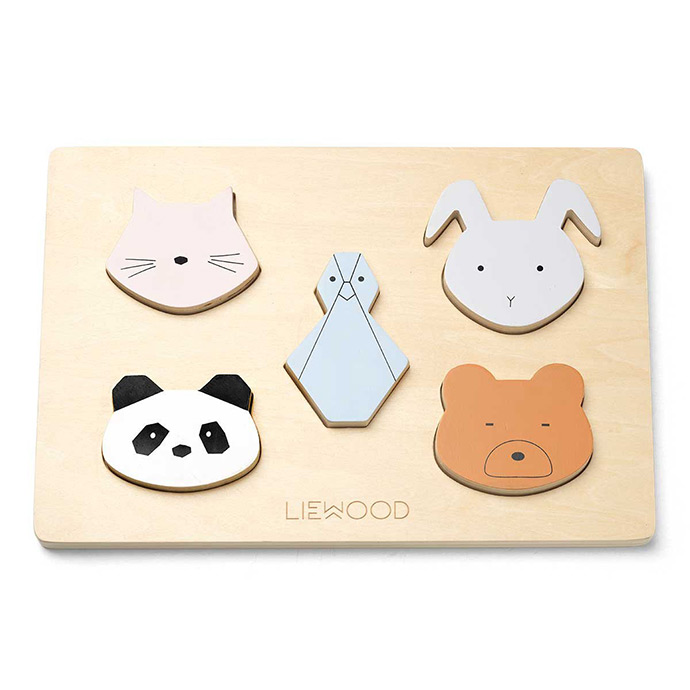 Wood Puzzle: Mixed Color & Animals
Toddlers and little ones will love playing with this puzzle inspired by simple Nordic design.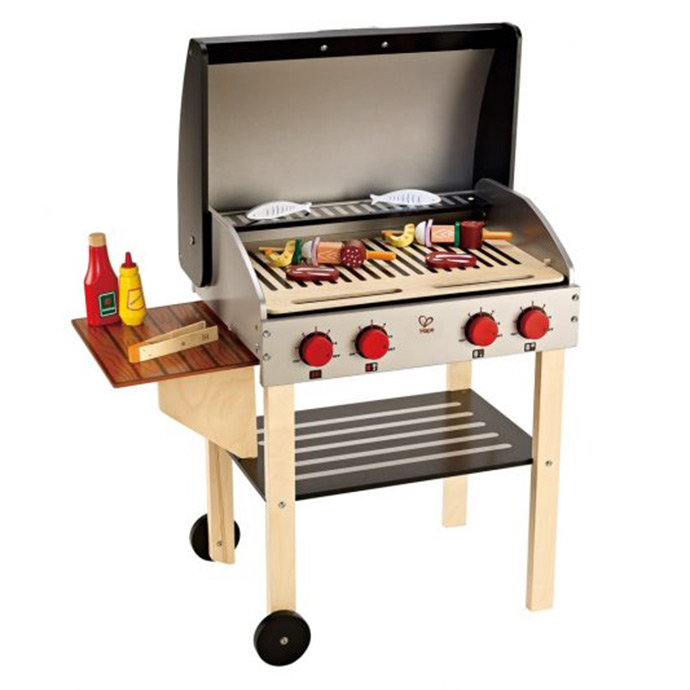 Hape Gourmet Barbecue Grill with Food
This BBQ has it all: a foldable side table, double-sided grates, and a lid that opens and closes!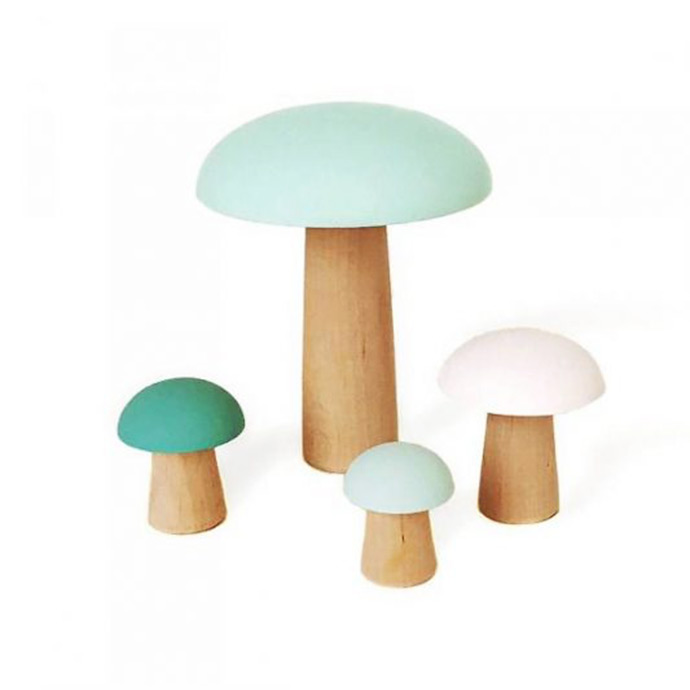 Briki Mushroom de Paris
These adorable mushrooms are handcrafted in France from alder wood and finished with water-based paint.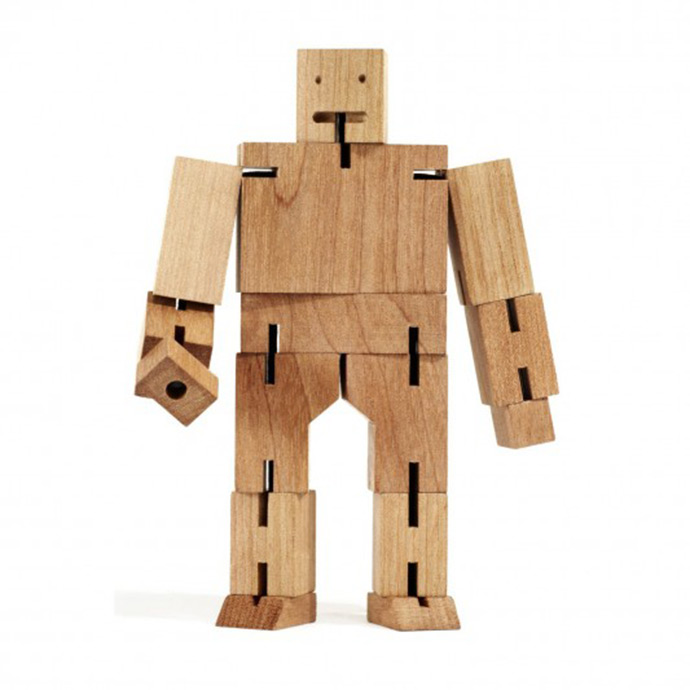 Areaware Cubebot (medium natural)

This wooden robot is inspired by Japanese Shinto Kumi-ki puzzles and is the perfect addition to any toy collection.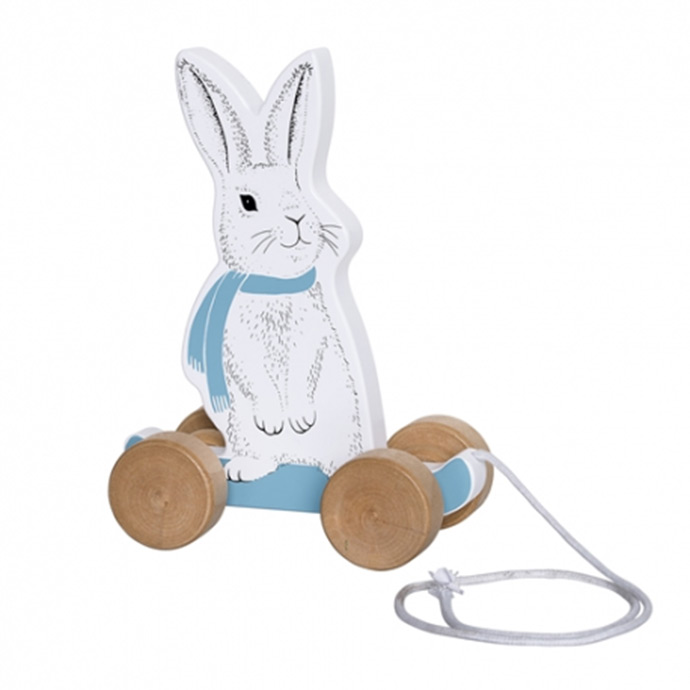 Bloomingville Mini Pull-Along Toy Rabbit
Pull-along toys are so classic that we just had to include this sweet little bun!