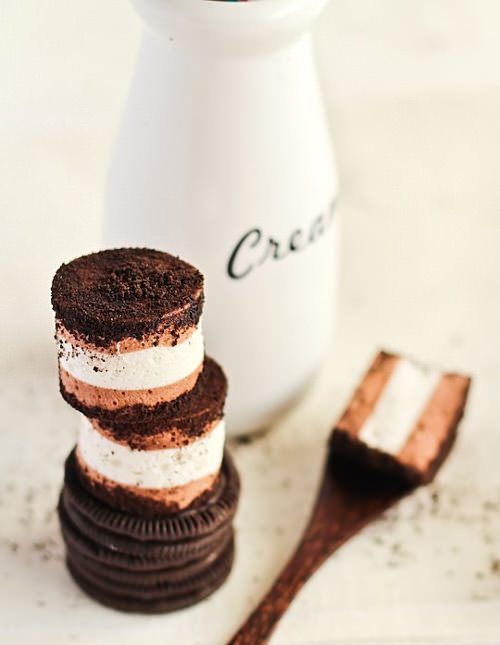 Here's a collection of little sweets that I've been coveting lately. How yummy are these little Oreo marshmallows? You can find the recipe over at Raspberri Cupcakes.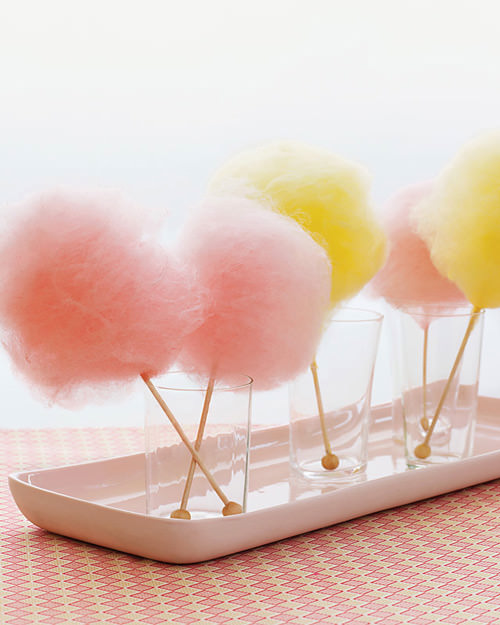 Here's a fun mini take on everybody's favorite classic, cotton candy.  Swirl the fluff around delightful little sticks of rock candy and you'll have everyone smiling. Get the details at Martha Stewart.
These gum drops from Bakerella are simply divine. She makes everything look so easy!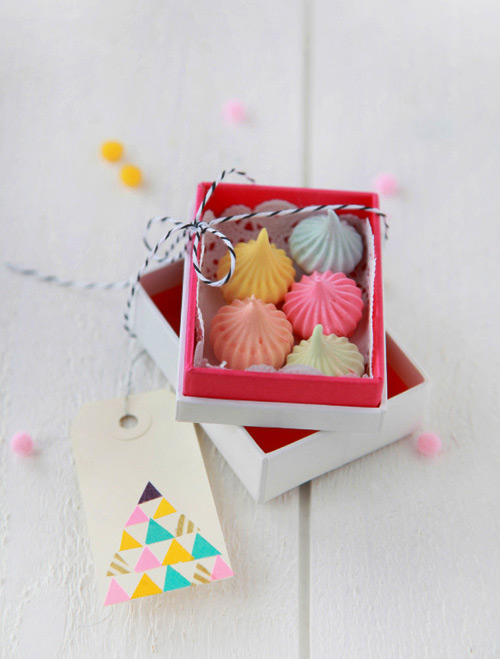 How adorable are these mini French meringues? Love! Head over to decor8 for details.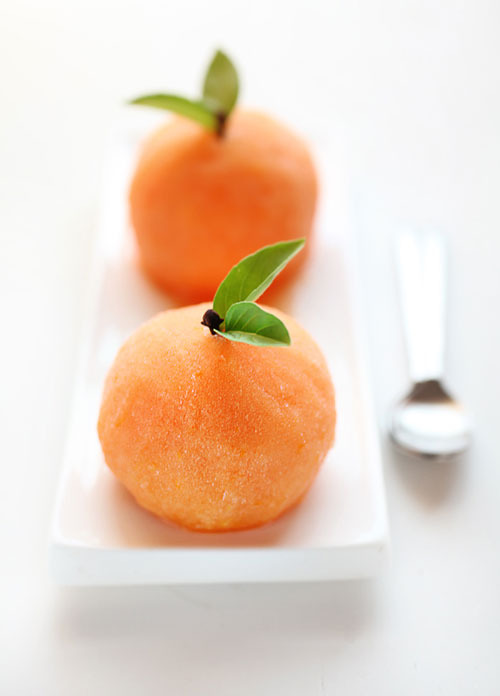 The presentation of these scoops of citrus sorbet is absolutely fabulous. Visit The Cinderella Project for more inspiration.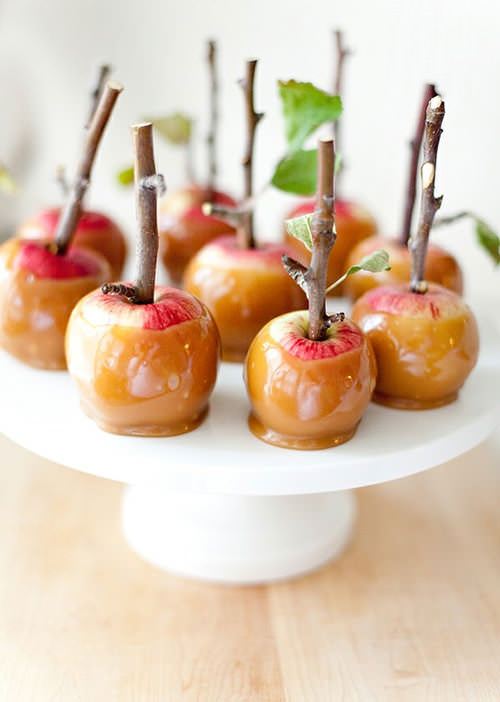 I love these twig mini caramel apples from Oh The Lovely Things. Too sweet!