Christmas may be behind us, but winter is just beginning! With a couple months of snowy nights and chilly weather ahead, we're all about embracing hygge this season and keeping as cozy as possible. From tea to cozy blankets to mindful crafting, we've rounded up a handful of projects that are bound to add a little bit of hygge into your life.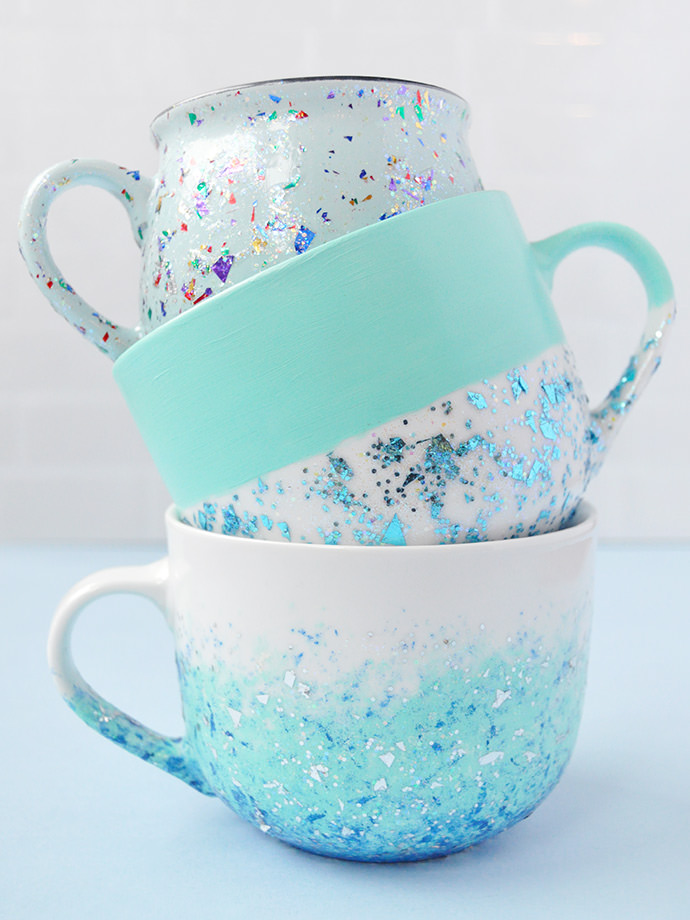 DIY Glitter Speckled Mugs
We've long been crushing on the many speckled and gold leafed ceramics out there, so we used them as inspiration for these simple painted and glittered mugs. Everyone needs a favorite mug and these ones are ready to step right up! Tea, anyone?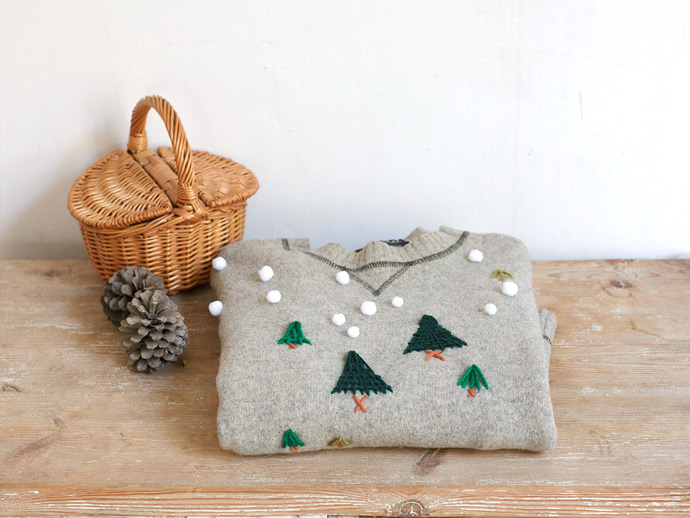 DIY Winter Woods Embroidered Sweater
Turn a plain sweater into this cute evergreen forest with just a few embroidery stitches. And don't forget the pom pom snowflakes!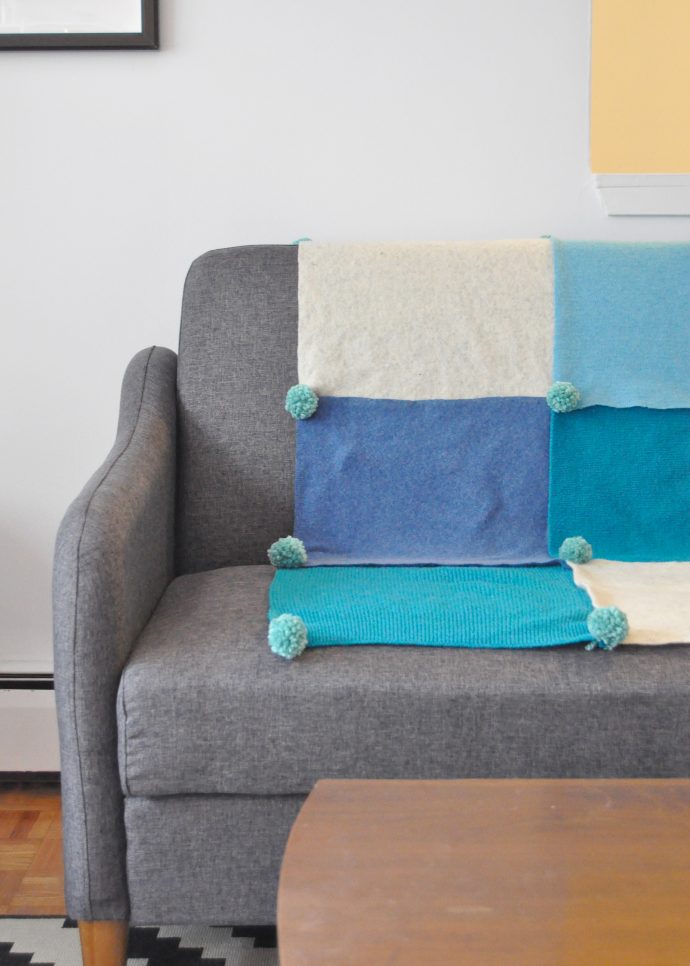 No-Sew Felted Throw Blanket
Stock up on colorful wool sweaters at the thrift store (or raid your own closet if you're downsizing!) and give them a new life as this simple no-sew blanket. It's the perfect way to keep cozy while reading a good book or having a family movie night.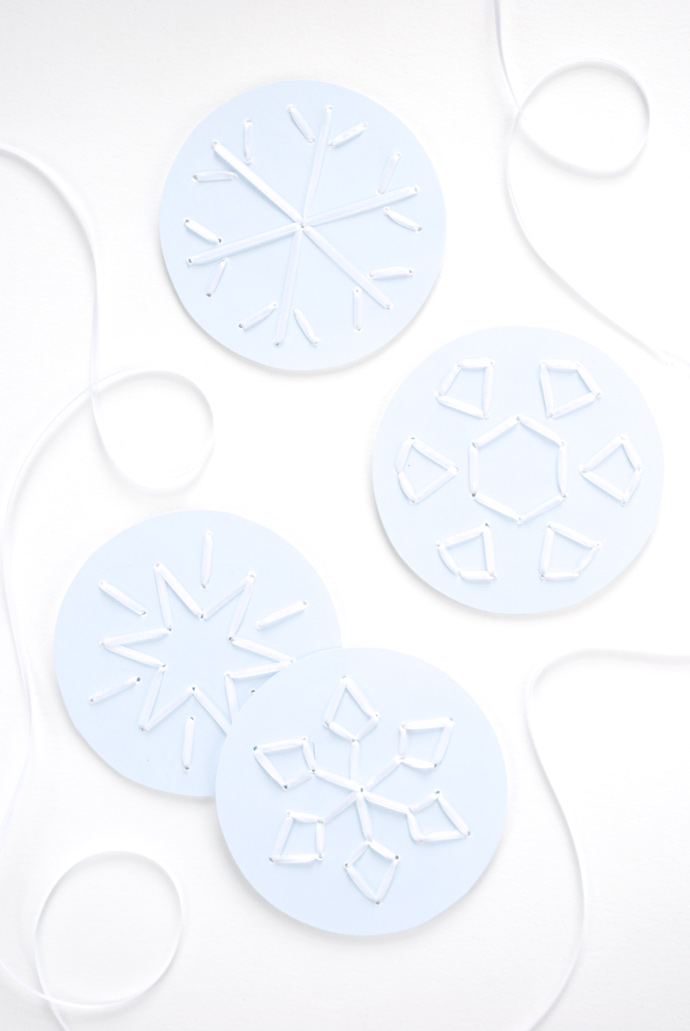 Printable Snowflake Stitching Cards
Let it snow, let it snow, let is snow! Keep cozy indoors while admiring the beauty of snowflakes with these printable stitch cards. Kids learning to sew will love them, and they're a great way to slow down and take some time to be mindful.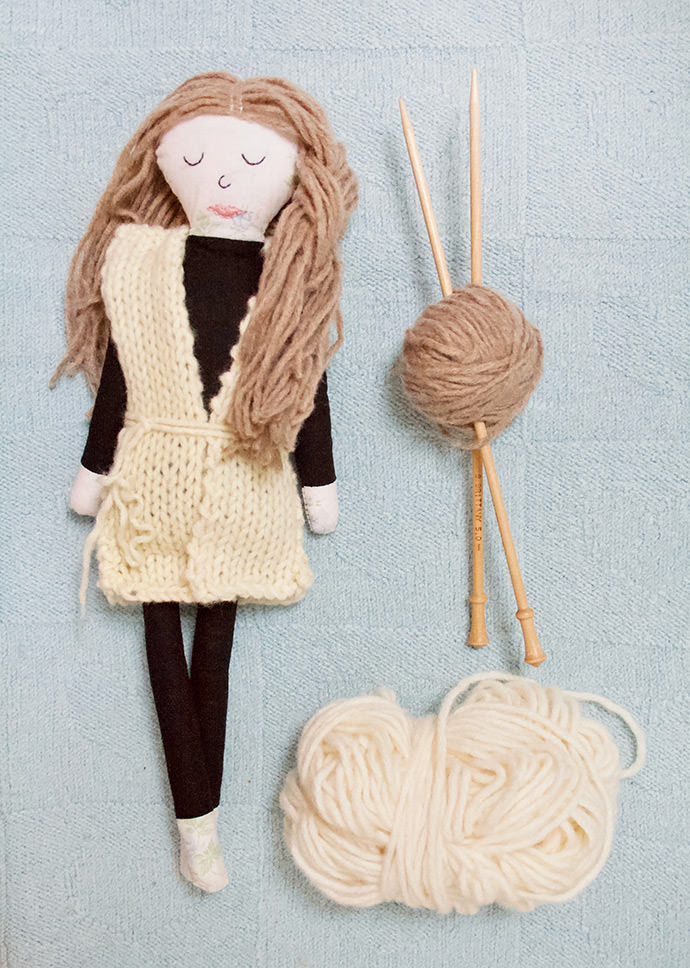 Hygge Doll Making Tutorial
This handmade doll is inspired by everything hygge! Part of our dolls around the world posts, this is one tutorial you don't want to miss this winter.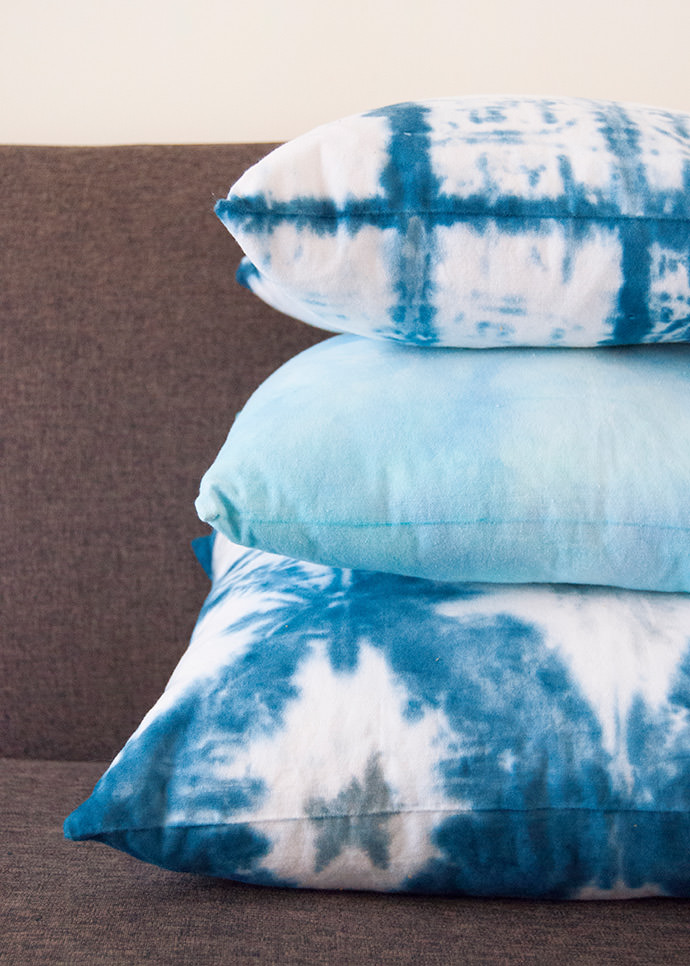 How To Make Shibori Pillows
Add some extra comfy cozy pillows to your sofa with these shibori-dyed pillows! If you've been interested in trying shibori but feeling a little intimidated, you have to check out the post to see the kit we used that made it SO easy.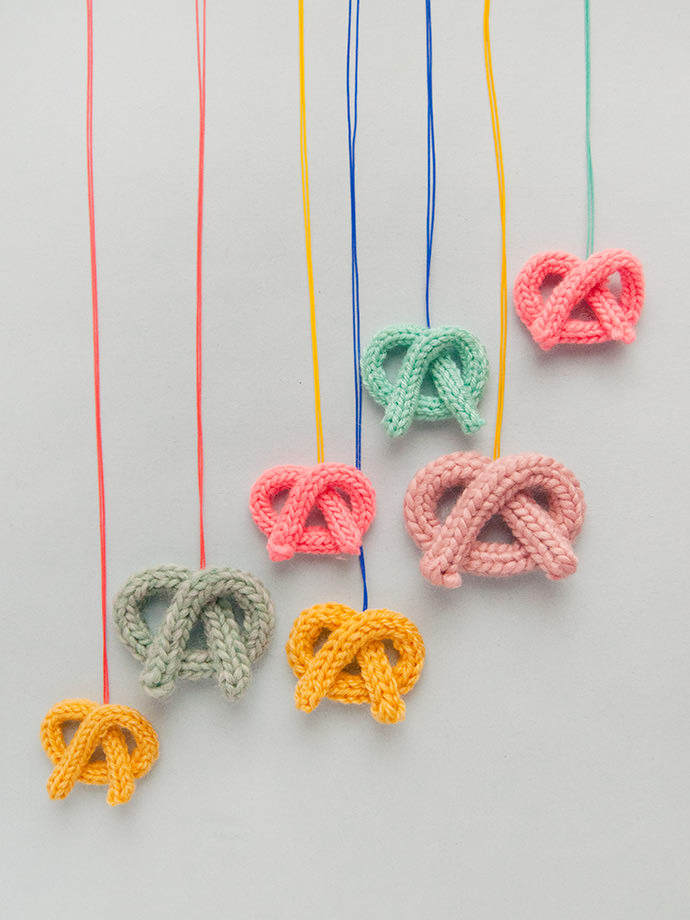 French Knit Pretzel Necklaces
Knitting and crocheting definitely give us that warm and cozy feeling, but even if you don't know how to do either, these French knit necklaces are a great way to dip your toes into the water. Pick a shade of yarn you love, curl up on a comfy chair and get knitting!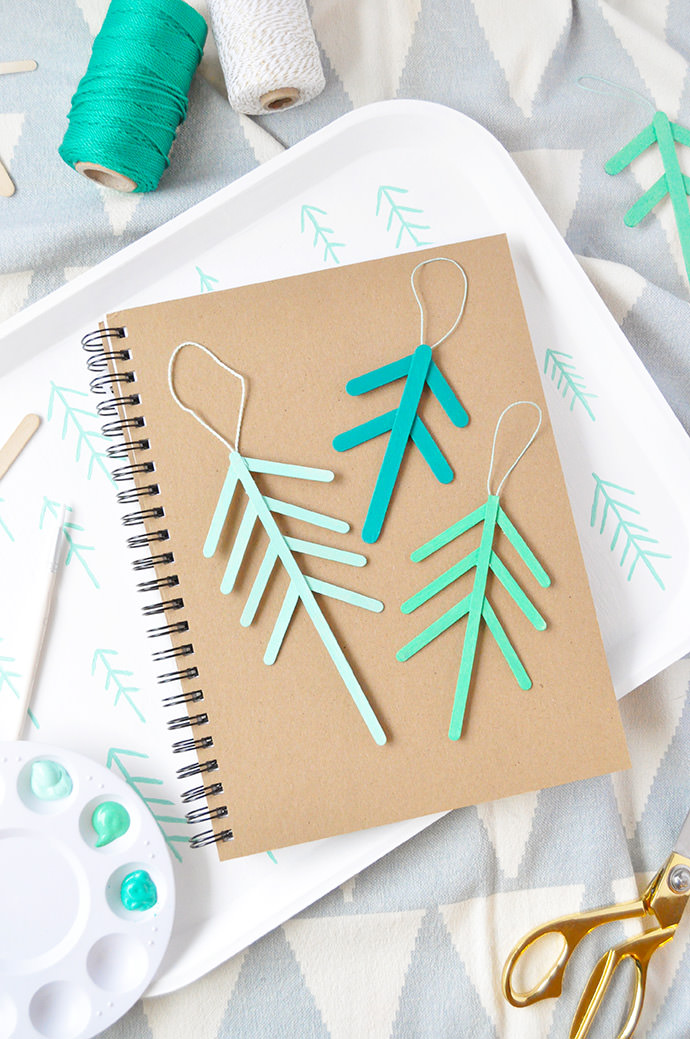 Three Winter Hygge Crafts
For these three crafts, we focused on a wintery evergreen tree motif. Learn how we used it on a painted mug, wooden ornaments, and this upcycled tray!