Get outside in your own front or back yard and spend some time getting creative in the sun and fresh air! Summer is almost here and we're all about embracing beautiful weather and taking arts and crafts outside. These projects are excellent options no matter the size or scope of your backyard. Keep reading to see them all!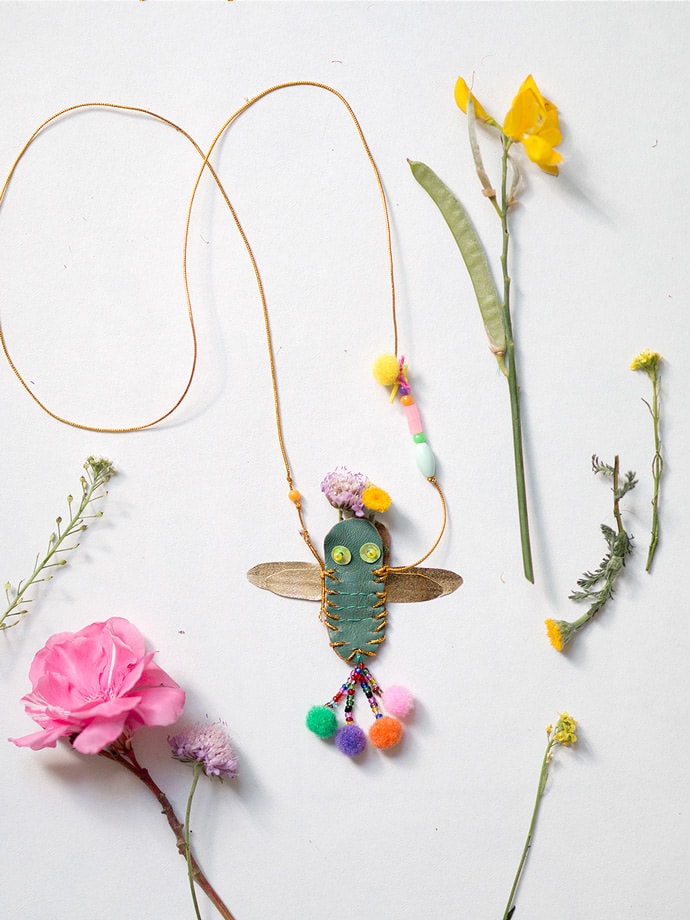 Dragonfly Flower Necklaces
This adorable little dragonfly is handsewn together using scraps of fabric and leather and adorned with beads, sequins, and pom poms! The only thing that makes him even cuter is that you can put little flower buds in the top like a vase you can carry around with you!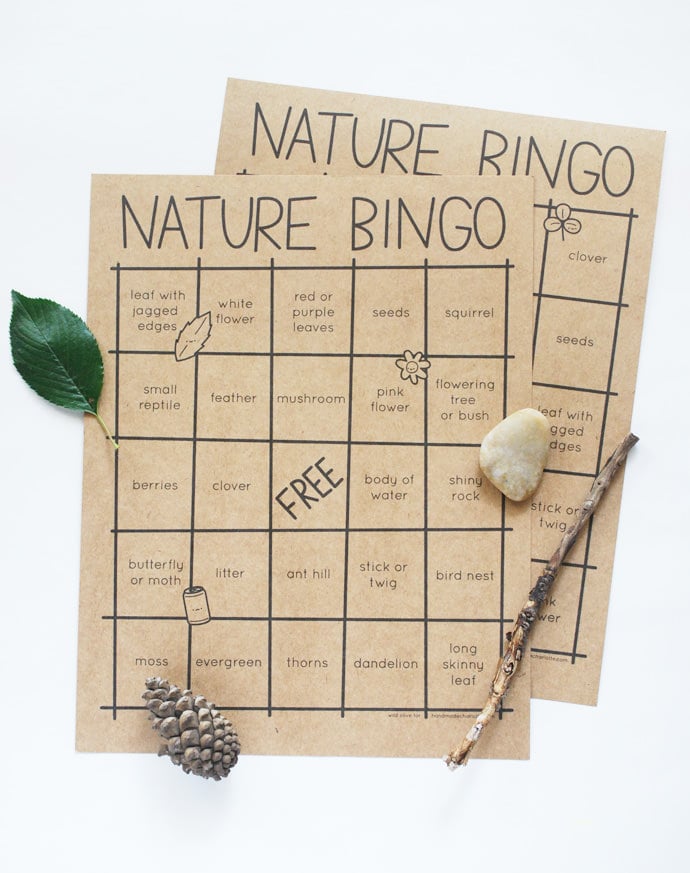 Nature Bingo
This printable bingo game will encourage kids to keep their eyes peeled in their own backyard. Why not explore and see what goodies you can find and check off your bingo card?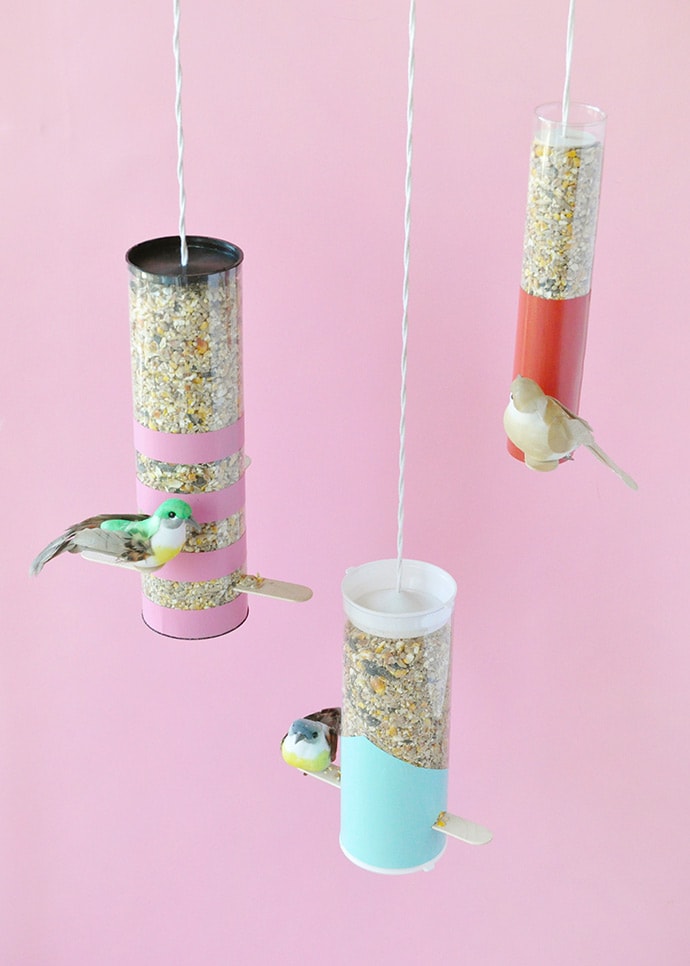 DIY Colorblock Bird Feeders
Give birds a colorful place to rest and eat with these playful DIY bird feeders! We used tennis ball containers and paint to craft these feeders that are perfect for spring. Grab some binoculars and see how many different types of birds visit your yard!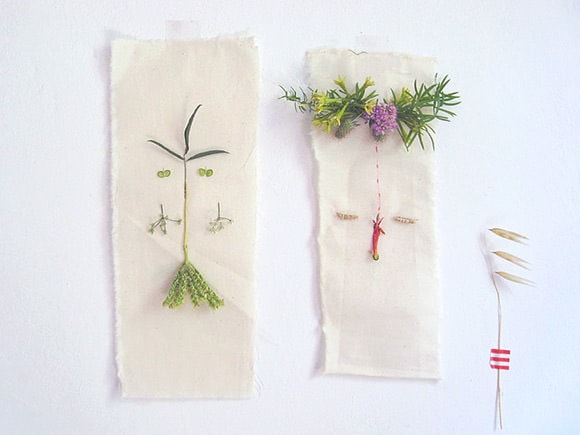 DIY Folk Art Nature Embroidery
Collect blooms, leaves, sprouts, and grass from your yard and turn them into these simple yet beautiful embroidered pieces of art!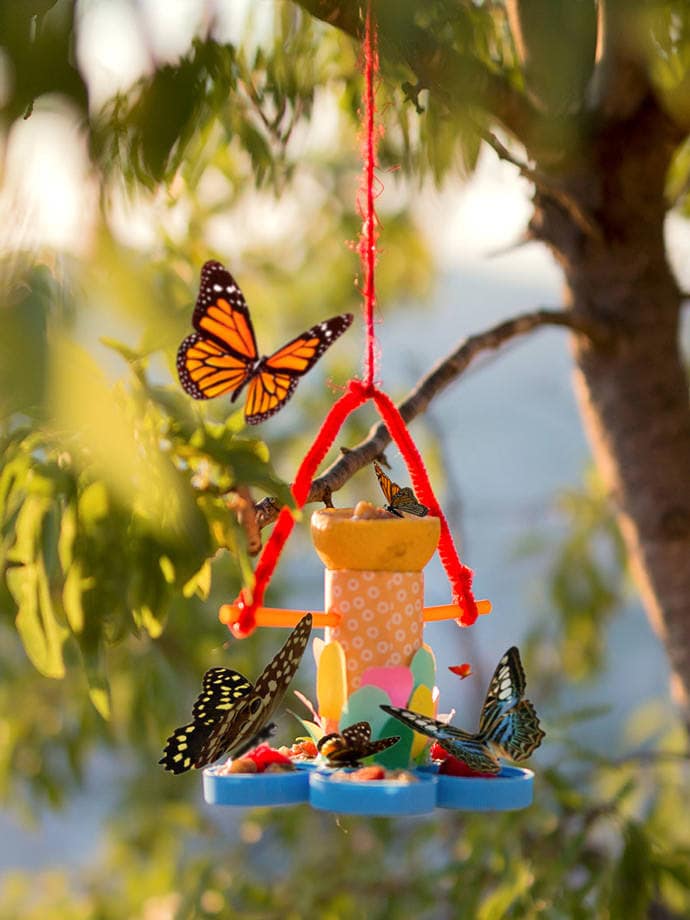 How to Make a Recycled Butterfly Feeder
Butterflies will feel so welcome after discovering this cheerful upcycled feeder hanging in your yard! Here's hoping they pass the message along to all their friends and you get a whole bunch of butterfly visitors!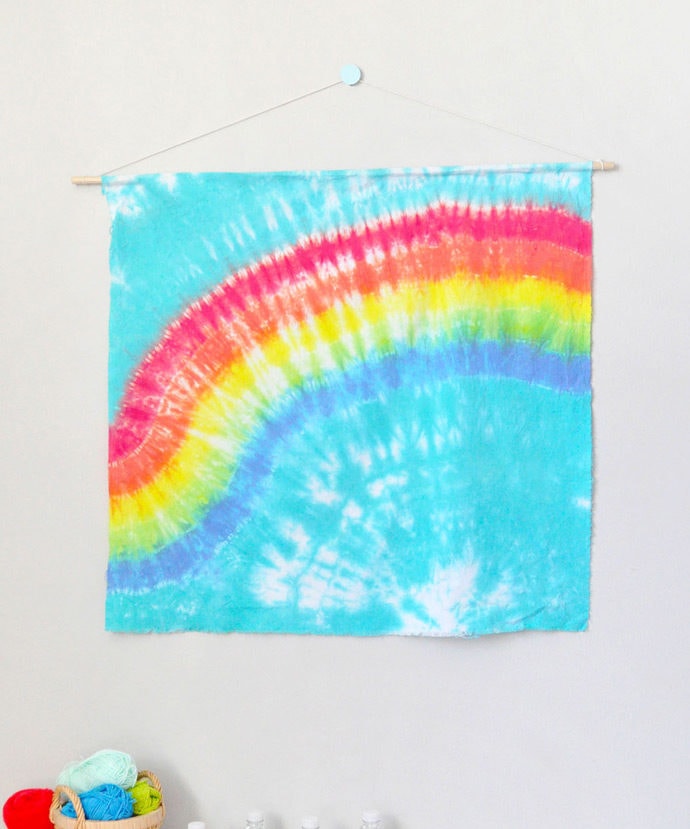 DIY Tie Dye Rainbow Tapestry
Tie-dying can be a messy task, so when the weather is warmer we love taking it outside. If you have a picnic table, even better, but setting up on the grass is the perfect setting for creating some awesome tie-dyed projects.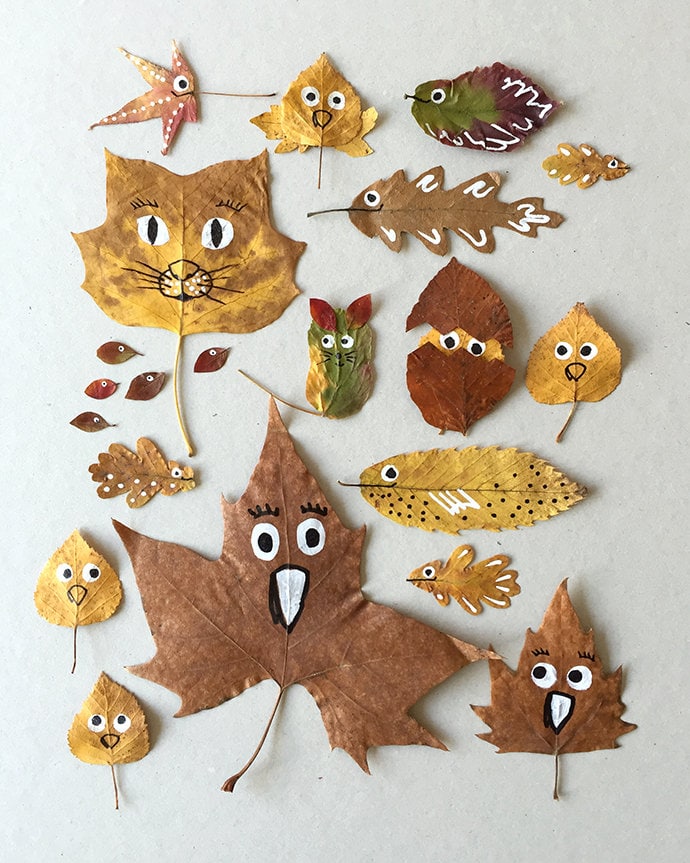 Quirky Painted Leaf Friends
Leaf crafts don't have to just be for the fall! Gather some fresh green leaves from trees in your yard and paint some silly faces on them.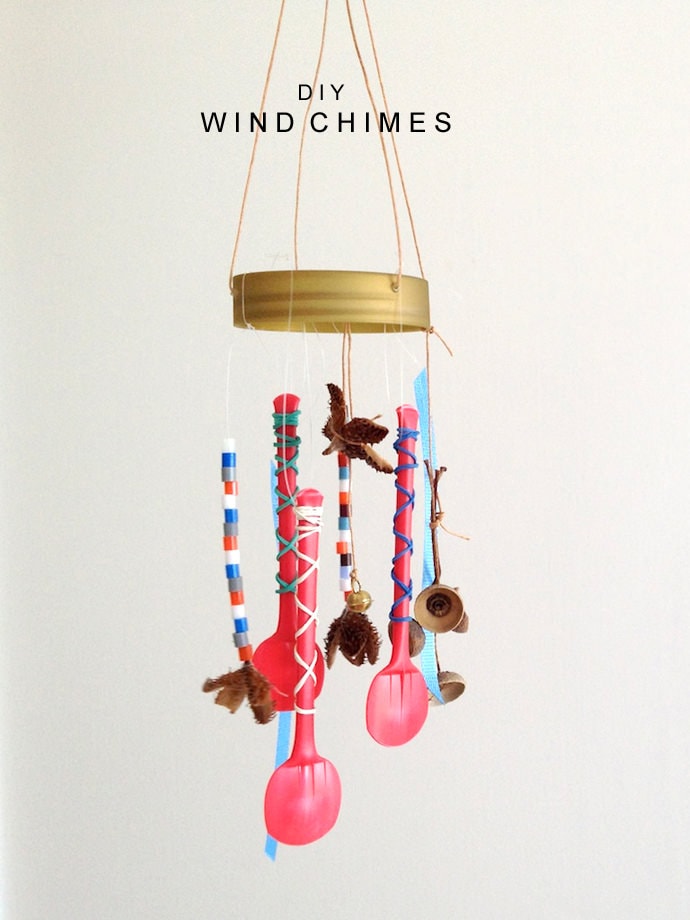 DIY Wind Chimes
We love this upcycled wind chime that adds a pop of color to your front porch or backyard. The plastic and wood features make this chime a lot quieter and gentler sounding too!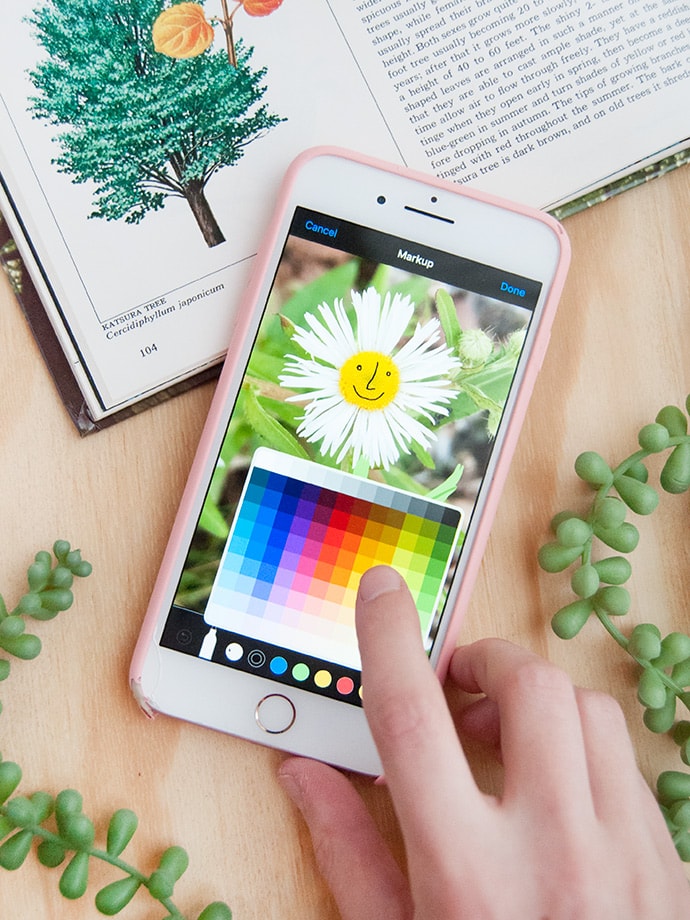 Nature Walk Digital Art
What flowers and plants live in your backyard? Send kids on a mini-exploration mission and have them take photos of what they find. Once they've gathered a collection of photos, use the built-in software on your phone or tablet to turn these photos into works of art!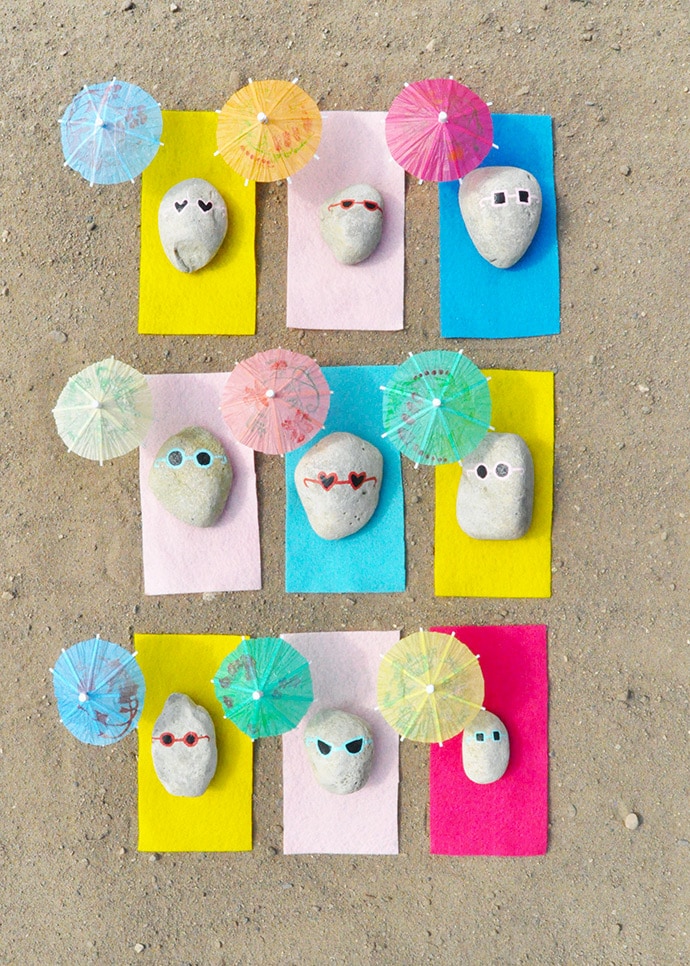 Painted Beach Rocks
Everyone needs a little vitamin D, even rocks! These playful rocks are quick to make and set up in your garden.