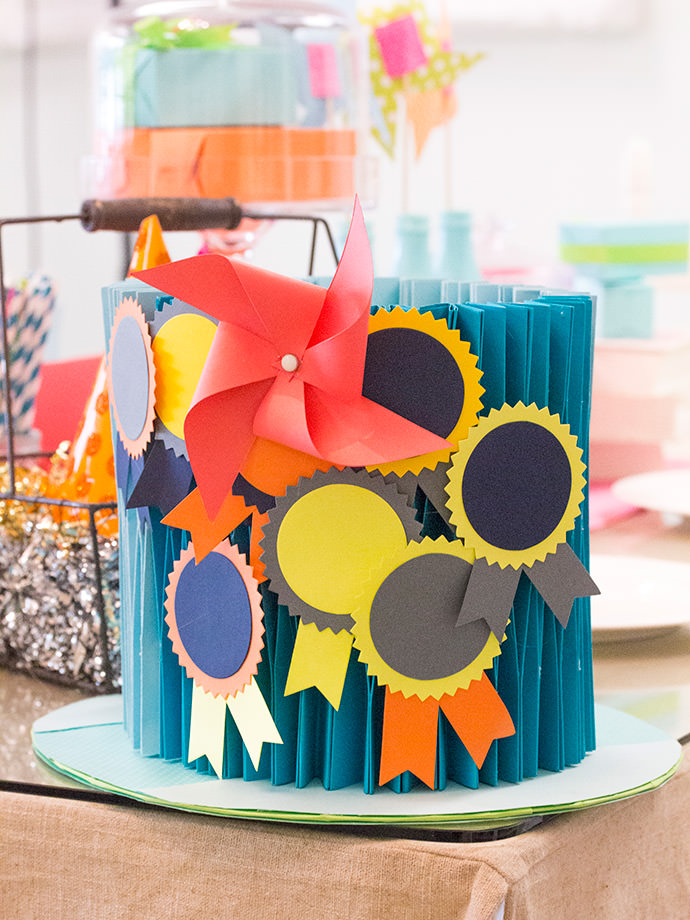 1,2, and 3 – let's throw a paper party! We're seriously over the moon with you our latest craft invention: this paper smocked top hat!
Let's start by giving – whoa….heads up! – high fives all around. We've got to get our craft party started with a little awesome, right? We're super excited and you're going to be, too, when you see just how easy it is to build this gorgeous party pleaser!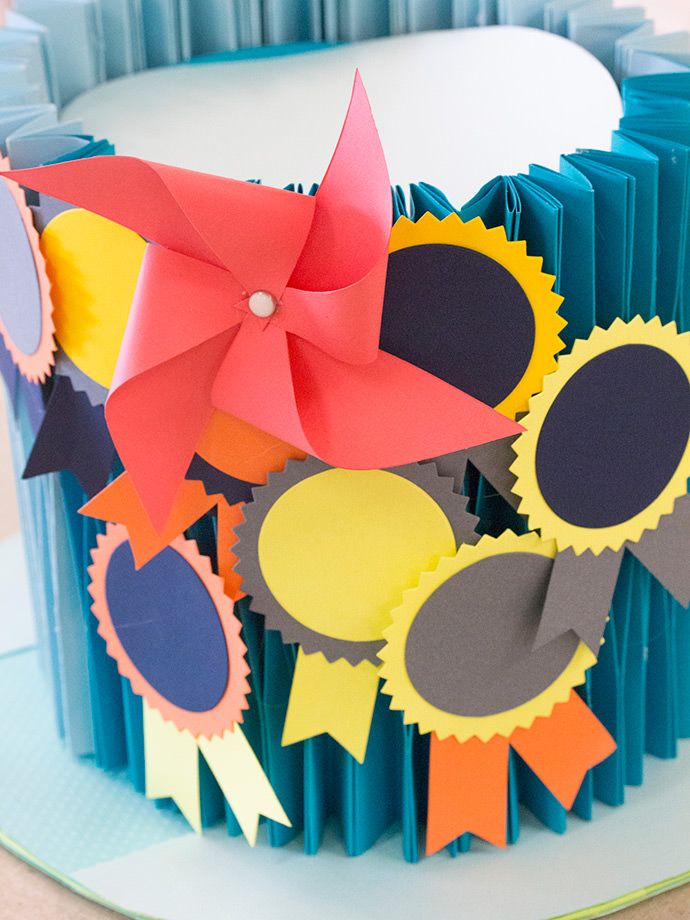 We made this smocked party creation with our friends at Sizzix, so we'll begin by giving you the skinny on the Sizzix Big Shot Plus, then send you off to your craft cabinet for the rest of the supplies. We love a machine that works tirelessly after hundreds of DIY's and cuts multiple sheets of paper or pretty much any other material perfectly every time. That's where the Sizzix Big Shot Plus comes in: you simply sandwich your materials and your die between the platform and crank, baby, crank! We tried our hardest to defeat the Big Shot Plus (seriously we did …more on that later) but it just wasn't going to happen.
For this craft, you'll need a variety of scrapbooking paper or cardstock, a hot glue gun, spray adhesive, scrap cardboard, and (of course) your Sizzix Big Shot Plus! Follow along in the video and tutorial as we whip up this DIY head-turning show stopper, and be sure to print off your template before you begin!
Head on over to Sizzix for a comprehensive list of supplies needed for this project, and make sure to circle back to our first project in the Sizzix + Handmade Charlotte Craft Along Series: Dream Paper and The Magical Gift Wrapping Technique (that is, if you haven't seen it already!).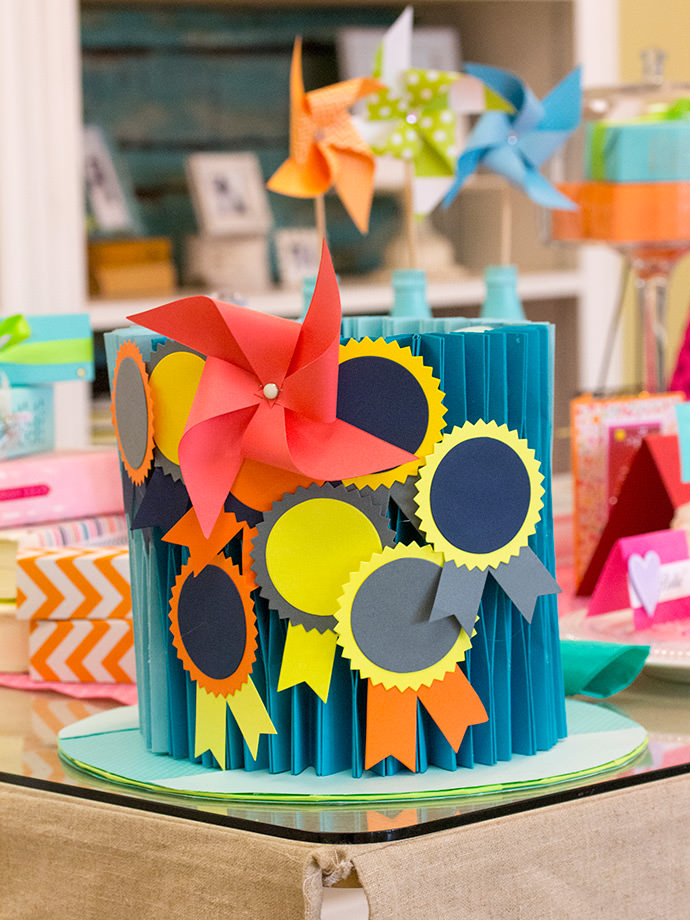 Hats off to you, friend!